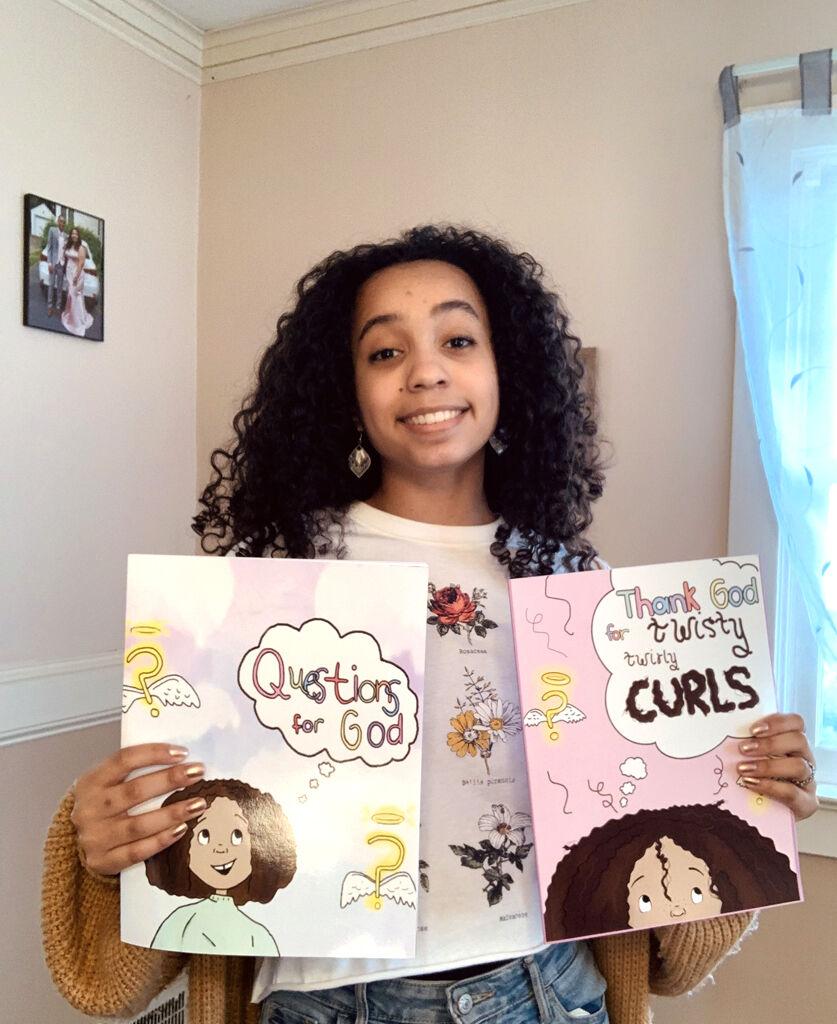 Just about everyone had a lot of time on their hands during the first year of the Covid-19 pandemic. Not everybody used that time to publish their first book — but Marisa Martinez did.
Martinez, now a senior at Hamilton High West, used some of her pent-up energy that year to create "Questions for God," which she both wrote and illustrated.
"I had a lot of time to write it. But it really just took a couple months," she says. "It was like a summer project. I've always wanted to write books since I was little. I figured I should take the time to achieve that dream."
Martinez, a member of the Pentecostal Church Assembly of God in Trenton, says her faith is a driving factor in what she writes and the messages that she wants to portray.
"I feel like my faith has helped me through a lot of things, since I was little," she says. "I have grown through my faith throughout my life, so I feel like I've always wanted to share that growth."
She says she first got the idea for "Questions for God" because the start of the pandemic was such an uncertain time. "I used a lot of what I was going through at the time to come up with the idea. I figured I could use that to encourage kids like me, who grew up in church, to take their questions to God," she says.
The next year, she decided to make "Questions for God" the first in a series by writing and illustrating her second book, "Thank God for Twisty Twirly Curls."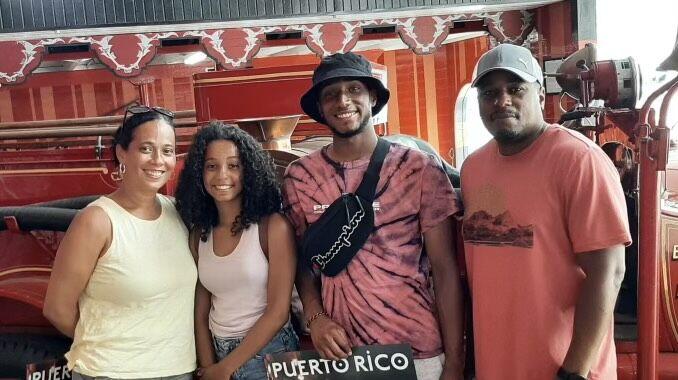 "I came up with another idea to incorporate my curly hair and how I have learned to embrace my curls over time. It was a pretty similar process to the first book, although it took longer (to write the second book)," she says. "I feel like I've taken a lot of my situations and I've incorporated that into my writing, especially to use it as an outlet for what I'm going through at the time."
Martinez says one of the reasons she wrote the book is because when she was little, she didn't see too many girls on TV who looked like her.
"I feel like it's important for girls these days to see that so that they can love their hair for what it is and love their look for who they are," she says.
She is working on a third book, with the hope of publishing it by the end of the year. She said it is too early to go into detail about it, but she is "thinking about going along the lines of being unique."
Her mother, Rachel, and dad Hector both helped her through the creative process. Rachel, who works for Horizon Blue Cross Blue Shield, served as an editor and helped her with the self-publishing process. Hector, a software developer, also pitched in with help on the publishing process.
Marisa says that sometimes she identifies more as an artist than as a writer, but that when she is writing, she feels more a writer than an artist. "It switches from time to time," she says.
Martinez played soccer as a freshman and sophomore, and also ran track for two years. She is a member of the National Honor Society, student government and the Peer Leadership program.
She plans to attend The College of New Jersey and majoring in fine arts, with the idea of working as an illustrator for a publishing company. Older brother Joshua, a senior at Rider University, is majoring in graphic design.
She says it felt "amazing" to publish each of the books and that she has been grateful for the support she has received from friends and family.
"A lot of my friends were surprised that I actually wne through with it," she says. "A lot of people were amazed that I took the time through Covid to do what I've always wanted to do and they were verys supportive."
The books are available on Amazon.