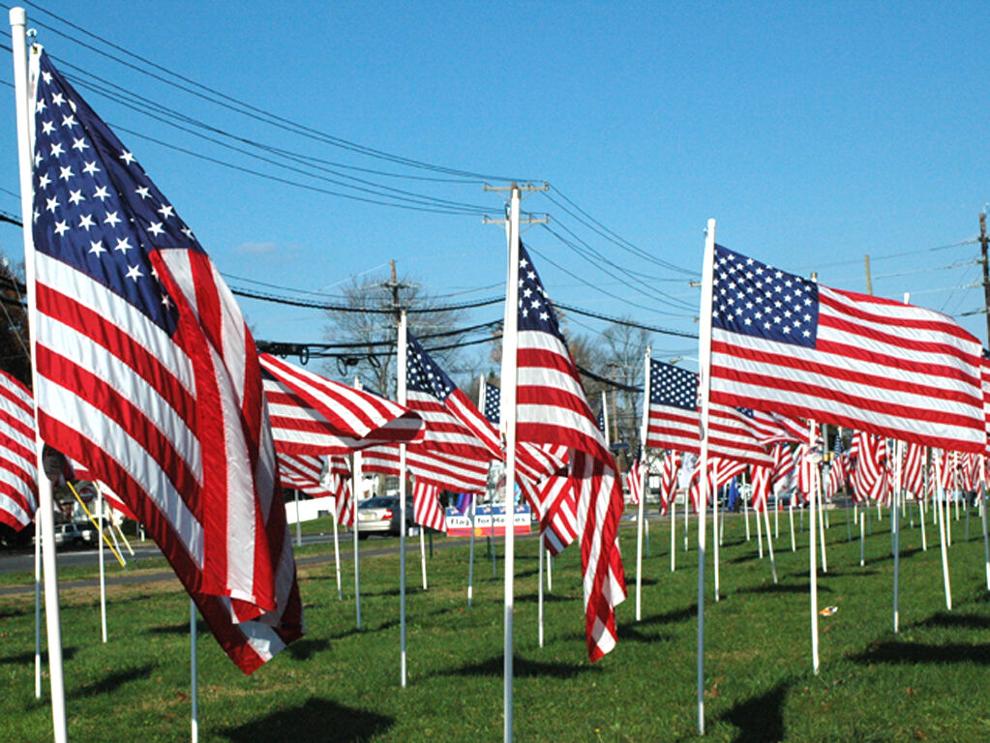 The Rotary Club of Robbinsville Hamilton is offering an opportunity for people to honor their heroes with the second annual Flags for Heroes patriotic display, Nov. 1 through 19, at Robert Wood Johnson University Hospital in Hamilton.
Individuals and businesses can sponsor American flags, 3 by 5 feet, to be flown on the grounds of RWJ along Whitehorse-Hamilton Square Road and Klockner Road.
Each donor will receive a digital certificate, a keepsake flag medallion with their honoree's name, message, and sponsor's name, and acknowledgement on the display banner at RWJ and on the Rotary's website, rhrotary.org.
The Rotary expects nearly 300 flags will be flown during the time before and after Veteran's Day. A Community Field Dedication and Veteran's Day Ceremony will be held on the grounds on Saturday, Nov. 6, from 11 to noon.
Flag Sponsorships start at $50 for individuals and $275 for businesses, and can be purchased at www.RHRotary.org. Sponsorships are available on a first come, first served basis.
The club says that net proceeds are donated to local charities and other organizations through the Rotary Club of Robbinsville Hamilton Foundation, a nonprofit organization.