We just celebrated Independence Day last month­—the 245th anniversary of our declaration of independence from Britain. But how many of you know that 227 years ago, "Independence" was considered as the name for our town of Ewing? I explored the naming and boundaries of our township many years ago in this column, but it's interesting enough to be revisited.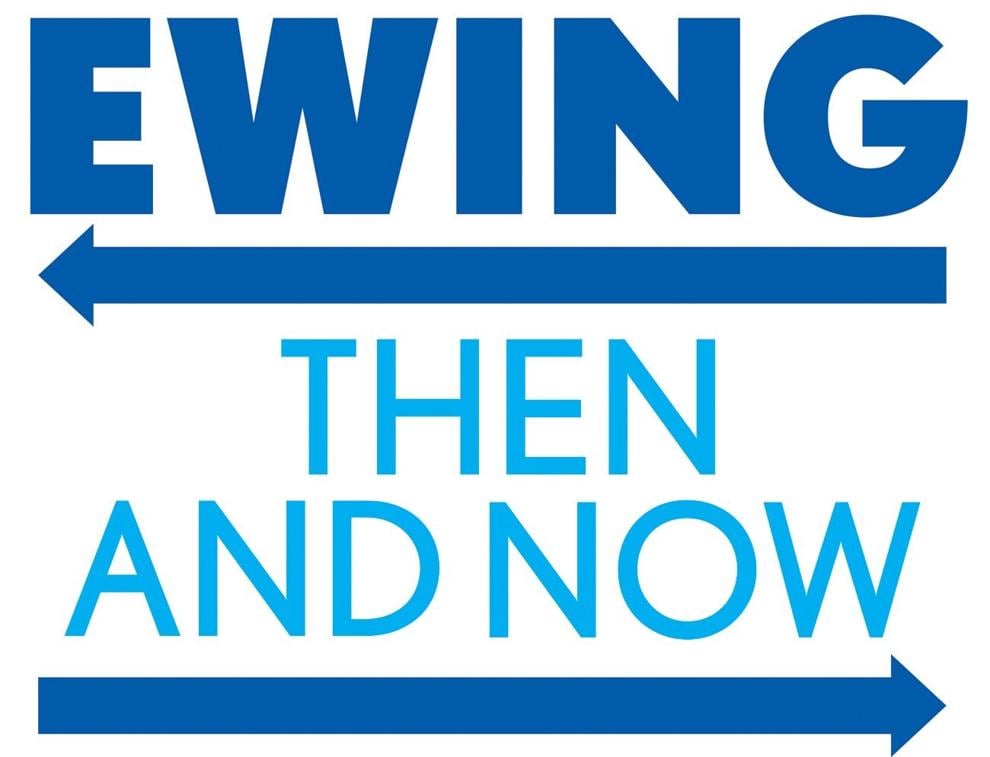 The boundaries and names of the areas of this central portion of New Jersey have changed many times over the 350-plus years of the "colonized" history of our state. I won't go through all those details here and now, but will pick it up in March of 1714, when Hunterdon County was created out from a much larger tract of land (called Burlington County) along the western portions of New Jersey, bordered by the Delaware River, and extending down to the Assunpink River, and up to the northern edge of an area known as Amwell.
The areas we now know as Trenton and Ewing were at that point part of a tract known as Hopewell. (It is for this reason that when doing early genealogical or title search research, the names of Hunterdon and Hopewell must also be considered!)
But things changed again in 1720, when the Hunterdon Court created the Township of Trenton, which was essentially comprised of the present-day City of Trenton and Ewing Township. Ewing's current boundaries of Jacob's Creek, Ewing Creek and a section of the Shabakunk Creek date back to this defining of Trenton Township.
These names, divisions, and boundaries stayed in effect for most of the 1700s, despite much growth and even a Revolution! But eventually, it became apparent that self-government and incorporation was necessary for the rapidly growing "town" of Trenton. In 1792, the City of Trenton was incorporated as a separate governing entity from the Township of Trenton, although it was still technically within the Township of Trenton. The rural area surrounding the City of Trenton—what we now know as Ewing—remained known as the Township of Trenton for several decades. This is similar to when Princeton Borough was surrounded by Princeton Township, and the present day situation of Hopewell Borough being surrounded by Hopewell Township.
However, there is a fleeting record of a brief and curious attempt in 1794 by a few Trenton Township inhabitants (ie, people here in what is now Ewing) to completely separate from Trenton Township and become the "Township of Independence." Whether they were discouraged from doing so by the already existing Independence Township created in 1782 in what was then Sussex County, and is now Warren County, is unclear.
While the proposal to become Independence Township was eventually voted down, the interest in separating from the Township of Trenton remained at some level. Forty years later, effective 1 March 1834, the legislature created the "Township of Ewing" of the land in the Township of Trenton which was not incorporated as the City of Trenton.
Not surprisingly, the separation resulted in several years of challenges for the Township of Ewing and the City of Trenton (still also within Trenton Township) to divide and properly distribute taxable property and other shared interests. (Some might argue that Trenton still gets some of our taxable property!)
It was not until four years later, in 1838, that Mercer County was created by the Legislature from parts of Hunterdon, Burlington Middlesex and Somerset counties, including that portion of Hunterdon which included Ewing.
So, after nearly 150 years, we were now Ewing Township in Mercer County, New Jersey. Phew! Next month we'll revisit where the Ewing name came from.
Note: I am indebted to Joseph Felcone's Ewing Boundary Changes, 1688-1900, as it appeared in the Ewing Township Historic Preservation Society's newsletter "Ewing History," (Vol. IV, No 2; Winter 1977) for much of the information in this month's column (and the original from March 2013!).
* * *
Do you have a Ewing story to tell, a memory to share, or a suggested topic? Send it to Helen at ewingthenandnow@gmail.com.
Helen Kull is an adviser to the Ewing Township Historic Preservation Society.