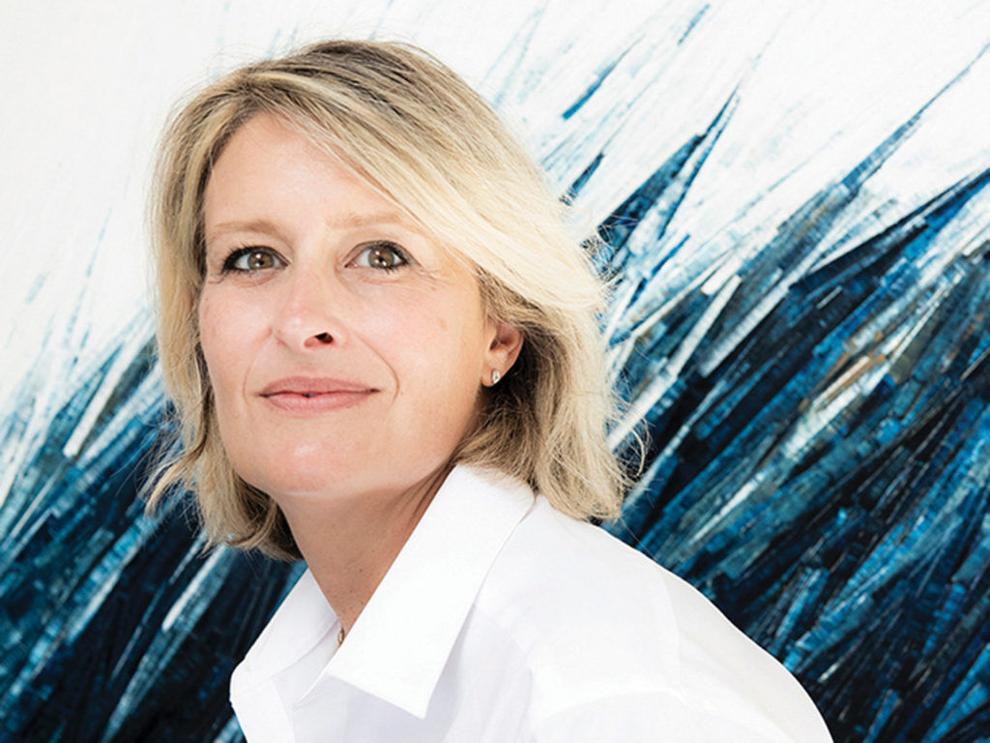 Princeton-based artist Carole Jury exhibits a retrospective of her works at 19 Hulfish Street from May 4 through 9 in a show titled "Reinvention – Act. #1."
"Reinvention" is an appropriate name for the exhibit that will benefit the Princeton-based nonprofit Share My Meals. The all-volunteer group started in early 2020 with a mission of reducing restaurant food waste and food insecurity in Princeton by collecting leftover meals and delivering them to individuals and families in need.
But when the pandemic hit, the nascent nonprofit shifted its operations to address a new need: helping the struggling restaurant industry and its employees. Share My Meals agreed to pay restaurants to prepare a certain number of meals that volunteers then collected and distributed to its clients.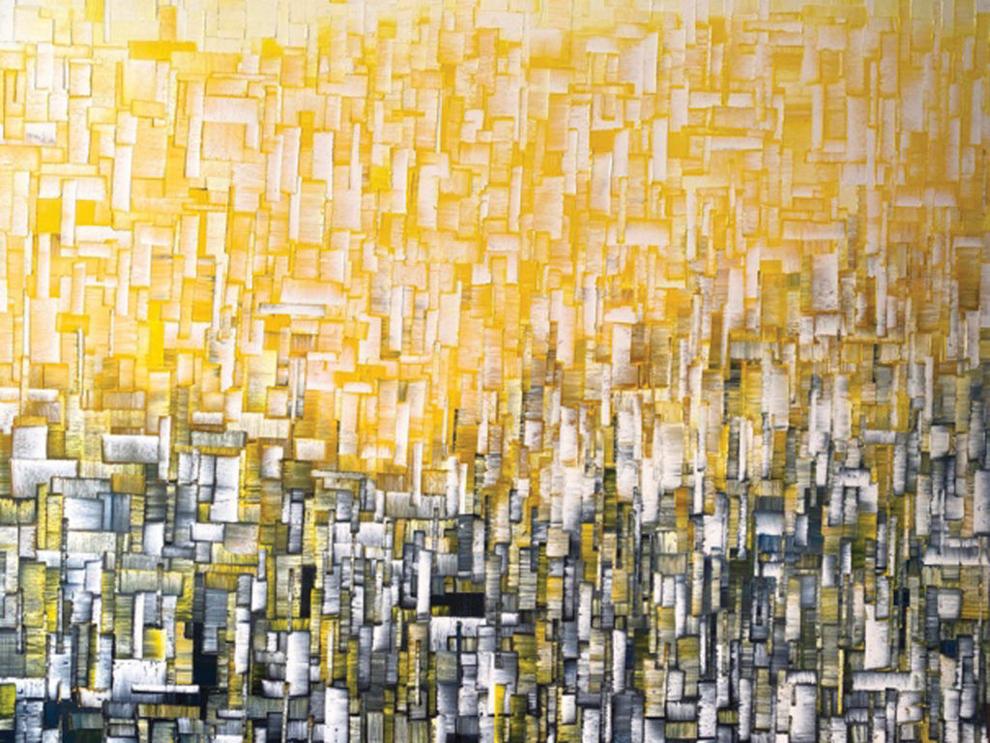 The nonprofit has recently expanded its operations to include restaurants and clients in Lawrence, Montgomery, and Trenton.
"It was supposed to be a small activity, and all of a sudden there was larger visibility," Share My Meals founder Isabelle Lambotte told U.S. 1, a sister paper to the Echo, in December. "Originally we started thinking of a budget of $50,000. This year we reached $300,000" — including support from the Princeton Area Community Foundation, Bristol-Myers Squibb Foundation, Sodexo, Blackrock, and the Merancas Foundation, which provided a matching grant.
The brainchild of Belgium-born Lambotte is now adding to its visibility with support from France-born artist Jury. Originally from Lyon, France, Jury has lived in Princeton for the past seven years with her husband, who came to the U.S. for his job in the chemical industry, and their three children. Her work combines photography with abstract painting.
In a statement on her website, she notes, "A painting needs to be made one's own. It's a kind of secret space where everyone can find one's own personal refuge. Through painting, I feel anything is possible…The viewer can imagine anything and everything he wants. My reliefs and colors allow for countless interpretations. Then, the viewer will have made my painting his own."
The Princeton exhibit will be a retrospective of sorts, with works highlighting different series Jury has pursued over the years. The exhibit, curated by Nicole Bonifay of Gallery des Artistes in France, will move from Princeton to Jury's hometown of Lyon for a three-day show in late June.
The show at 19 Hulfish Street is free and open to the public Tuesday through Thursday, May 4 through 6, from 10 a.m. to 6 p.m.; Friday and Saturday, May 7 and 8, 10 a.m. to 8 p.m.; and Sunday, May 9, 10 a.m. to 5 p.m.