When Melanie Rosenblatt applied for the ONE Project NJ Student Scholar Program, she came prepared.
Through the program, local sophomores and juniors undertake a year-long community service project of their choosing. When Rosenblatt went in for her interview, she knew exactly what she wanted to pitch: a fundraiser and donation drive for Womanspace.
She and her family spent some time there when she was young, so for Rosenblatt, choosing the organization was a no-brainer.
"I guess when I thought of community service and how my community has helped me, and then I thought of organizations that are nonprofits—I really liked the idea of helping a nonprofit—I thought about the things I've been through in my life," she said. "Womanspace helped me a lot as a kid, and it felt good to be in a position to give back."
The ONE Project Student Scholar Program consists of six to eight high school students, all working on individual service projects. The program's co-directors of student involvement, Danielle Liegl and Rajnarind Kaur, assign the students mentors based on their interests, and then they get to work. Liegl and Kaur are on-hand and available for advice and help, but for the most part, students are able to work independently.
"We want the students to feel as involved as possible," Liegl said. We also want them to feel like they're part of the program and that they are helping us better the program. We want them to participate and give us as much feedback as possible so we can make the program as successful as possible."
The program runs from January to December. During that time, students work with Liegl and Kaur, their mentors and each other to workshop and flesh out their service projects. Some focus on coding and education. Others focus on Legos and nonprofits.
They meet twice a month—once with guest speakers, and once as a group.
"It helps the students to see that it doesn't take much to be an incredible leader," Liegl said. "It's really beneficial to them."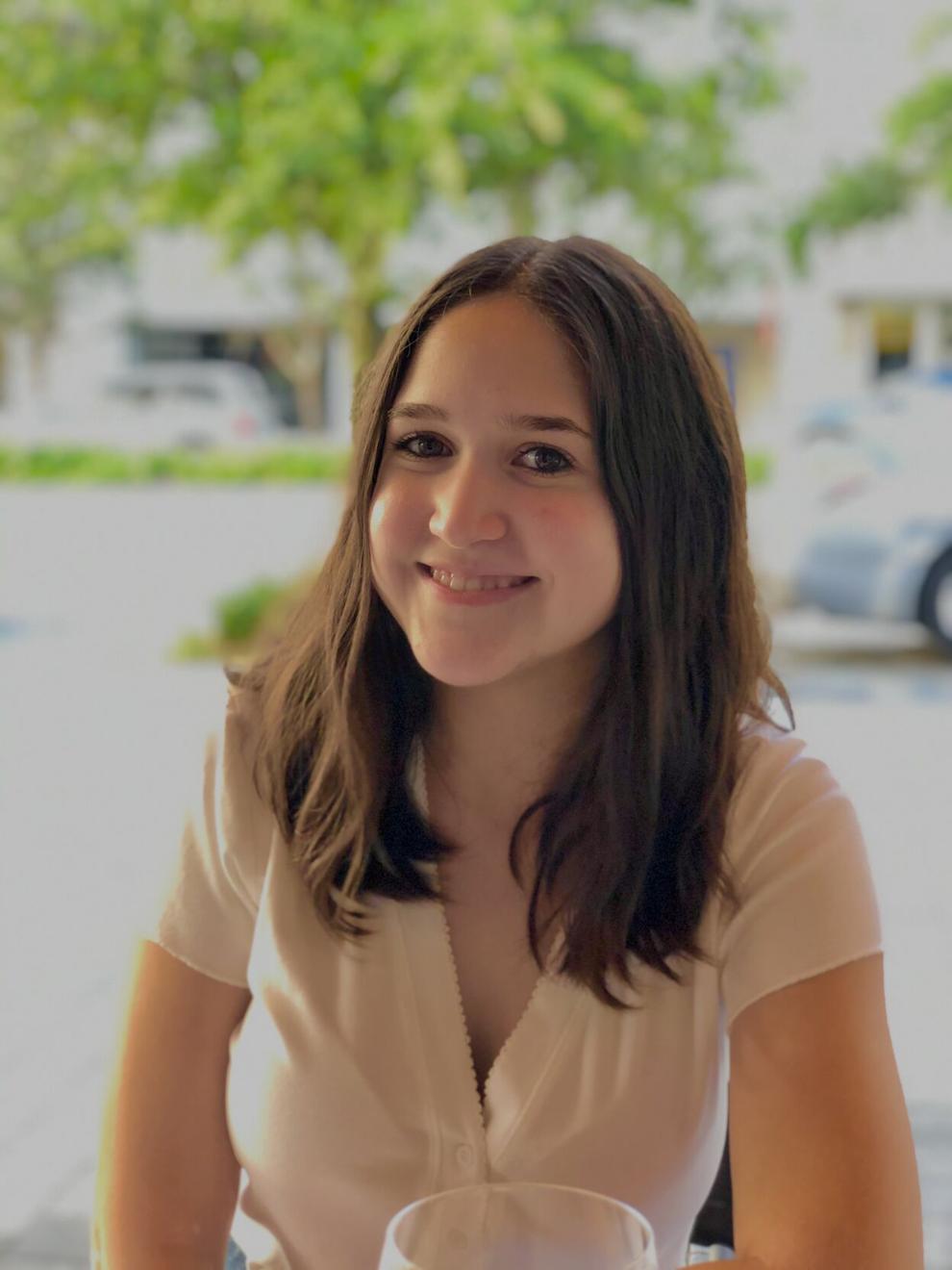 Rosenblatt agreed—the program has helped her actualize her goals for her own project while also allowing her to work independently, she said.
The objectives for her project are twofold: raise money for Womanspace and collect needed items.
"There's two different parts of Womanspace," she said. "The first part is where they house families, which is what I was in with my mother and sisters. That's why I wanted to get donations for them so the kids could have clothes or school supplies or whatever they needed. I also wanted to raise funds for whatever else they can allocate them for, because I know they have many different programs for people, and they help a lot of different people in a lot of different ways. I wanted to give them more money to do what they need to do to help people, and I also wanted to give them the items that they need."
Rosenblatt was four years old when she, her mother and her older sisters spent time at Womanspace for about a year.
"I don't remember everything, which is another thing I really liked about Womanspace," she said. "They kind of kept my innocence and childhood. I never really heard them speak about abuse. They always tried to keep the kids away from that. We had libraries and a playground outside. I remember it as a fun time. My family and my older sisters probably don't, but I just also like that they were able to keep me kind of shielded from that."
That experience is why she was so eager to work with Womanspace when it came time to decide on a service project.
"It feels really good," she said. "That's the most exciting part of the project, and that's why I really enjoy being part of this program. It's very personal to me. I've spoken to people that I haven't spoken to since I was four or five. It's so nice to catch up. I only remember them vaguely because I was really young. But they have pictures of me, and they showed us all these cool things. They keep projects that the kids do, almost like a daycare. It was cool to see that and then to help give back to this organization that helped make me the person that I am today."
Rosenblatt's passion is exactly the kind of thing Kaur and Liegl hope to foster through the Student Scholar Program, they said. They encourage their participants to choose something they love so that they can explore it on a different level.
"It's all about the passion," Kaur said. "If they're passionate about it, they get to choose it. And when they're passionate about something, who knows where it can take them? I think that's what we're finding. Some of them are discovering things about themselves, which they're ready to pursue even in higher education. I think that's a clear win. Plus, giving back to the community is always what ONE Project is all about."
Looking toward the future is also a big part of the program. The students present their projects to each other monthly, and they eventually host a separate individual presentation for the ONE Project board.
"They not only have to create the project, they have to present updates," Liegl said. "If something's not working, they come to us with questions, and we talk it through. As they progress, they feel comfortable. We've seen so much personal growth in each of them because they feel confident now. They've spoken to adults and they believe in their project. They're confident to talk about it."
And that has a tangible impact on their own abilities.
"It helps with their college interviews as they move forward," Kaur said. "One thing we ask all the graduates to do is while they're comfortable presenting to us on their playing field, we ask them to present to the board. They actually have to present formally, which is an incredible experience because they're moving from one area to another with public speaking skills. It's their elevator pitch when they go on interviews. They're able to just lay it out."
Rosenblatt has experienced it firsthand. She hopes to continue collecting items and raising money and has even pitched the idea of an extracurricular club dedicated to Womanspace at Robbinsville High School—things that she might not have been able to do without the program.
"I would definitely say that I've gotten more comfortable with speaking to people in a more formal setting," she said. "At first, I was really hesitant to present my project, even to my peers. It's a little nerve wracking to put yourself out there. But I've talked to so many people now, I've been able to kind of get used to talking to people in a professional setting. I think that it helps me kind of get used to that kind of thing and be ready to have a college interview. Knowing how to reach out to people or write an e-mail, and say 'Hey, this is what I'm doing, I was wondering if I could talk to you about it.' Just being able to communicate with people and make those connections is really valuable."
The ONE Project NJ Student Scholar Program is currently accepting applications for its next round of participants. Applications will be live until September.
"Our mission to work together to help the community as one, to bring people of diverse backgrounds together to really better the community for various different needs that arise, with the primary focus being on food insecurity," said ONE Project chairwoman Stacey Kierman. "We do a lot as an organization within the community at different levels. The student scholars is somewhat of a takeoff on that, the next generation of leaders and making them aware of the community and how they can better their surroundings. We're looking for these highly motivated students. Just really giving them the opportunity to figure out what they're interested in and pursue it. It's very broad. Whatever you want to do, go and do it. We'll support you. The idea is your project is going to help the community and maybe even be something sustainable that's going to continue on for years to come."
For more information, visit oneprojectnj.org.