Vivia Font got her start acting in McCarter Theatre's summer programs, but her next role will take her to the small screen in the Apple TV+ comedy "Love, Repeat," which premiered December 22.
The romantic family comedy directed by Shelagh Carter follows the story of a man (Bill Connington) who is trying to win back the heart of his wife before she gets a divorce and marries another man.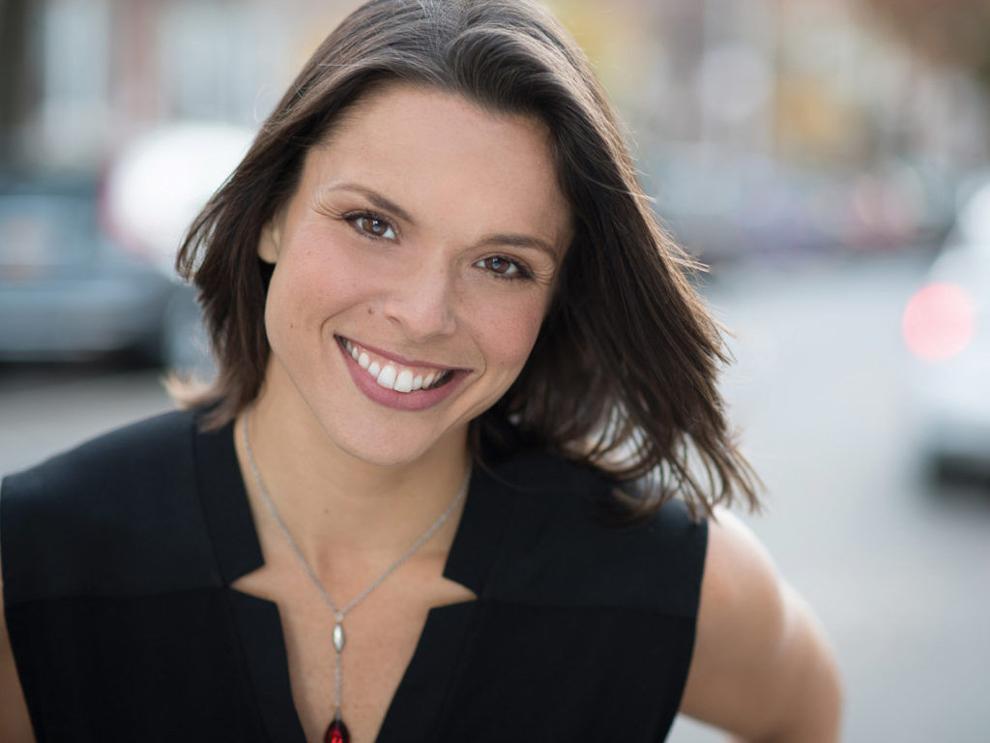 Font moved with her family to Highland Park at age 7. Her father commuted to the City University of New York, where he recently retired from his career as a sociology professor, while her mother was a librarian at Princeton Public Library. Font enrolled in Princeton's Stuart Country Day School in seventh grade.
"My mother had been the librarian at the Princeton Public Library, and I started attending Stuart in seventh grade," Font said. "So I would commute. And then I was just involved in Princeton things. Basically, I would just commute in with her, and be in Prince­ton, and do things after school and work at the library after school, and do the McCarter summer Shakespeare."
Font took dancing and acting lessons as a young child, and even danced ballet at the Princeton Ballet. Font's mother saw an ad for the summer Shakespeare program at McCarter Theatre and pushed Vivia to audition for the program in her freshman year of high school.
"You would rehearse a Shakespeare play, and do all these kinds of fun workshops for about a month, and then you would put on the production, on the McCarter main stage over a weekend in August," Font explains. "That program is probably the reason I'm an actress."
Font participated in the program for several years and eventually returned as a teacher.
For her undergraduate degree Font went to New York University's Tisch School of the Arts. She received her master's degree from The Old Globe in San Diego, California. Since coming back to New York, she has worked primarily regionally in theater. She also worked for two years with the Oregon Shakespeare Festival, a regional repertory in Ashland, Oregon.
"It's a huge company in Ashland, Oregon, and they basically have a year-long season, and they hire a company of about a hundred actors, and you're in two plays, and you understudy two plays," Font explains.
Currently, Font is teaching at the Lewis Center for the Arts at Princeton University. She has just finished the fall semester there, where she taught "Beginning Acting."
Font described the importance of maintaining other jobs while being an actor, due to the likely instability within the acting world. When she had a baby, Font took on the role of a Princeton professor as a way to provide stability.
"I've always loved teaching," Font said. "I've really, really adored it. This opportunity for teaching at Princeton has been great because it's just a lot of fun and a lot of joy."
Font said her time working on "Love, Repeat" was full of excitement and lots of fun. She was asked to be in one of the first read-throughs of the film with co-star Bill Connington, who also wrote the story.
Font described Connington as a lovely writer. Her character, Camila, changed before her eyes as Connington developed the story. At first, her character was more serious and overall, a straightforward person, Font says, but through time, her character developed a more colorful personality.
"The whole movie is actually really fun, with so many colorful characters," Font says. "It's just New York, and it's a really heart-warming story."
Though Font never formally auditioned for the role of Camila, the time and effort she put into her character was enormous. She watched as her character changed through the read-throughs, and worked with Connington before filming had even started. Even greater than that, Font had devoted her life to acting, and along the way, built many bridges to connect herself with others in the industry. With her hard-work and talent, one of those bridges led her to "Love, Repeat."
Catch Vivia Font playing Camila on the Apple TV+ movie "Love, Repeat."