Mail-in ballots entered the national spotlight in the 2020 election, becoming a preferred method of voting for both general and presidential elections due to the pandemic.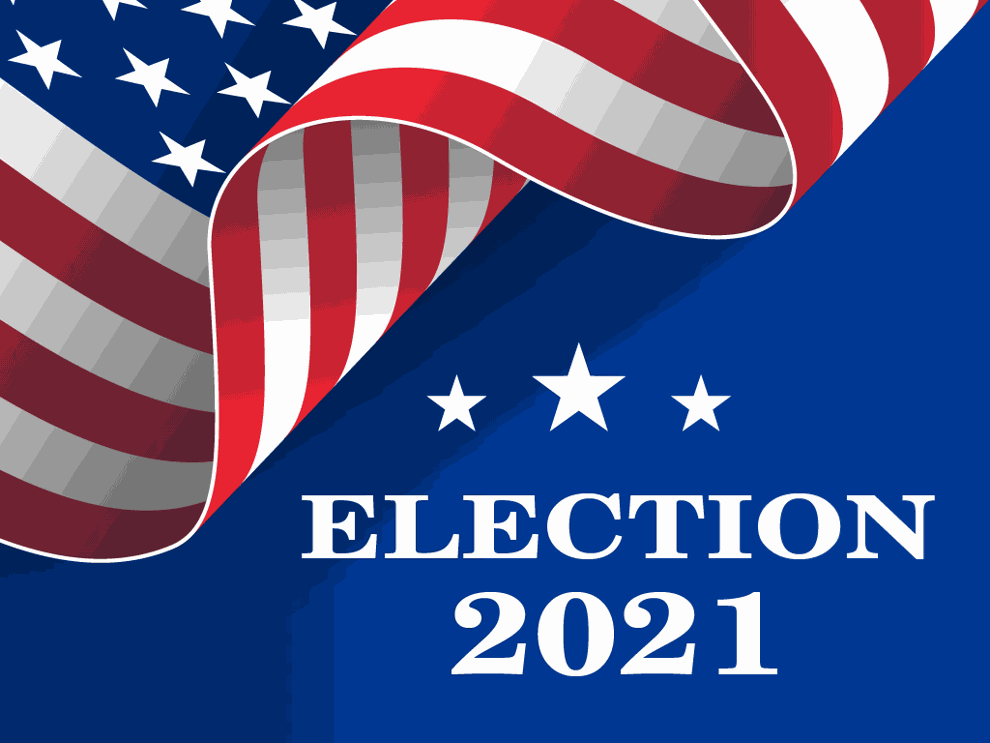 While last year a mail-in ballot was sent to every eligible New Jersey voter, the procedures for voting by mail are different this year.
Below is a guide to what lies ahead in this year's Nov. 2 election, including information on early voting, registration, submission of ballots, and other essential information to stay on top of the voting process.
Requirements
Voters must be U.S. citizens, at least 18 years old on election day, and a resident of your county for 30 days prior to the election. Citizens on parole and probation may still participate, but any currently incarcerated individuals are prevented from casting a vote.
Mail-in Ballots
Every active, registered New Jersey voter is eligible to request a vote-by-mail application this year, regardless of party or affiliation. Anyone signed up for mail-in ballots for all upcoming elections will receive them unless they opt out to vote in-person.
If you want to vote by mail but are not currently set to receive a mail-in ballot, you must contact your county clerk to submit a request. To receive your ballot by mail, you must request your ballot by Tuesday, Oct. 26, 2021, otherwise, you must get your vote-by-mail ballot in-person from your county clerk, by Nov. 1 at 3 p.m., according to the state website.
You have until 8 p.m. on Nov. 2 to return your ballot to the county's Board of Elections in-person or deposit it in your county's authorized ballot drop boxes. You can also mail your ballot, but it must be postmarked on or before 8 p.m., Nov. 2, and be received on or before Nov. 8.
Registration
Active, registered voters were scheduled to start receiving their mail-in ballots the week of Sept. 18.
Inactive voters, people whose official election mail was returned or who did not vote in two consecutive federal elections, are still considered eligible, but will not receive any more sample or mail-in ballots until their status is changed back to active.
Election mail may be returned because it was marked as undeliverable, or the voter is no longer in that respective state or county. The deadline to update that information accordingly is the second federal election after the date of the notice, or they will be removed from the voting rolls.
To register online, access nj.gov/state/elections/voter-registration, then follow the instructions under "Online Voter Registration." Paper voter registration applications can be found at the same link under "Registration Applications," which then have to be mailed to the Superintendent of Elections and Commissioner of Registration at 640 S. Broad Street, PO Box 8068, Trenton, NJ 08650.
The previous site can also be used to submit a name, address, or political party affiliation or non-affiliation change. You can also update your signature there. If there are problems with the process or you did not receive a ballot, call the Mercer County Voter Hotline at 609-278-2719 or email them at mercervotes@mercercounty.org.
You may also complete a provisional paper ballot at your respective polling location on Nov. 2. Election officials want residents to update or verify their voter registration information. If a voter will be away between now and election day, it is advised to apply for mail-in voting ahead of time by using a temporary mailing address.
Completing and Submitting the Ballot
Inside the envelope for mail-in voting will be the actual ballot, an inner envelope with an attached certificate, and a mailing envelope. After you complete your ballot, fill in and sign the certificate while keeping it attached to the inner envelope. Make sure to only use blue or black ink, as that is how the computer scanner correctly tabulates the votes.
Then, the ballot goes in the certificate envelope, and that into the mailing envelope.
Voters can then return their ballot via the mail, a secure ballot drop box, or the Mercer County Board of Elections Office. Secure drop boxes are monitored 24/7 by camera, with 20 locations available at the end of this article.
Voting In-Person
If you prefer to vote in-person, polling places for Nov. 2 are available at Vote.NJ.Gov. Those who received their mail-in ballots but did not vote may only vote by paper provisional ballot at their chosen location.
Provisional ballots are casted by voters with unconfirmed eligibility come the day of the election, or those who have already applied for mail-in ballots.
Once the election concludes, they will be examined to determine if the voter was eligible, then count them in the voting totals if applicable.
All voters at Mercer County locations are asked to wear a face covering and observe appropriate social distancing until further notice.
Early in-person voting
If active, registered voters wish to vote in-person, the early period is from Oct. 23 to 31, with the county holding nine days of machine voting.
Those who are eligible can vote regardless of where they live within their county.
Early voting sites in Mercer
Trenton: Cure Arena, 81 Hamilton Ave, Trenton, Gate C.
Hamilton: Courtyard Marriott, 530 Rt. 130.
East Windsor: Mercer County Library Branch, 138 Hickory Corner Road.
Ewing: Elements Ewing Princeton, 1000 Sam Weinroth Rd. East.
Lawrence: Mercer County Library branch, 2751 Brunswick Pike (Bus. Rt. 1)at Darrah Lane.
Pennington: Pennington Fire Department, 120 Broemel PI.
Princeton: Princeton Shopping Center, 301 N. Harrison St.
West Windsor: Mercer County Community College, Conference Center, 1200 Old Trenton Rd.
Early voting sites near Plainsboro
Monroe: Monroe Public Library, 4 Municipal Plaza.
South Brunswick: Community Center, 124 New Rd.
Signature Changes
Election officials encourage New Jersey voters to keep their signatures consistent with the one registered on file.
Those who are concerned over potential changes to their signature must make the proper adjustments in their voter registration application. At the top of the application, this can be done by checking "signature update."
If a ballot signature does not match the one on file or is missing, the Board of Elections will mail you with their concerns, then give you a chance to correct the signature, as long as their letter is completed and returned within the time frame for ballot certification.
Tracking Your Ballot
If you are curious where your ballot has gone after being mailed or deposited, the online tracking can help you know if there is any cause for concern. By making an account with their Voter ID, Driver's License number or the last four digits of their SSN, voters may view their current status at voter.svrs.nj.gov/auth/sign-up.
The "Track My Ballot Portal" will disclose if their ballot is in transit, or has been received, rejected, or accepted.
Counting the Votes
For security reasons, the Board of Elections matches the signature on the flap of the inner envelope against the signature contained within the Statewide Voter Registration System.
After a confirmation is made, the flap is detached, saved and archived. The vetted ballots are placed with other ballots, grouped by municipality, ensuring that votes will remain anonymous.
Drop Boxes locations in Mercer County
East Windsor Municipal Court Building, 80 One Mile Road, East Windsor (In front).
Ewing Municipal Building, 2 Jake Garzio Drive, Ewing (In front of the building).
Mercer County Office Park/Extension Services, 1440 Parkside Ave., Ewing (In front of building entrance along curb).
TCNJ Administrative Services Building, The College of New Jersey, 1872 Pennington Rd., Ewing (In front of the campus side).
Hamilton Golf/Call Center, 5 Justice Samuel A. Alito Way, Hamilton.
Hamilton Municipal Building, 2090 Greenwood Ave., Hamilton (Left side of building).
Nottingham Fire House, 200 Mercer St., Hamilton Square (Right side of building).
Hightstown Fire House #1, 140 N. Main St., Hightstown (Front of building).
Hopewell Township Administration Building, 201 Washington Crossing–Pennington Rd., Titusville (At the main entrance of the building).
Lawrence Municipal Building, 2207 Lawrenceville Road (Rt. 206), Lawrence (North side, right side of the Municipal Building).
Mercer County Board of Elections, 930 Spruce St., Lawrence (In front of building entrance).
Princeton Municipal Building, 400 Witherspoon St., Princeton (Front of building facing Witherspoon St.).
Princeton University, Dinky Station/Wawa, 152 Alexander St., Princeton (On the circle).
Robbinsville Municipal Building, 2298 Rt. 33, Robbinsville (In back parking lot).
Mercer County Clerk's Office Courthouse Annex, 209 S. Broad St., Trenton (In front).
Trenton City Hall, 319 E. State St., Trenton (Rear of building near City Clerk's Office).
Henry J. Austin Center, 321 N. Warren St., Trenton, (Corner of Tucker).
Trenton Central High School, 400 Chambers St., Trenton (Across from McDonald's).
Mercer County Community College, 1200 Old Trenton Rd, West Windsor (Around the left side in the back by the Fine Arts Building).
West Windsor Municipal Complex, 271 Clarksville Rd., West Windsor, (Between the Municipal building and the Senior Center).
Drop Boxes in Southern Middlesex County
Plainsboro Municipal Complex, 641 Plainsboro Rd. (Drop box located in front of library.)
Cranbury Police Department, 1 Logan Dr., Cranbury (Inside the vestibule of the building.)
South Brunswick Municipal Building, 540 Ridge Rd., South Brunswick (On the curb in front of the train station across from town hall.)
South Brunswick Community Center (Woodlot Park), 124 New Rd., South Brunswick (Drop box located in front of main building to the right of visitor parking.)