Artists responded to U.S. 1's invitation to share visual thoughts, feelings, and discoveries during our current health crisis.
Art of Quarantine XVI: Annelies Van Dommelen1 of 5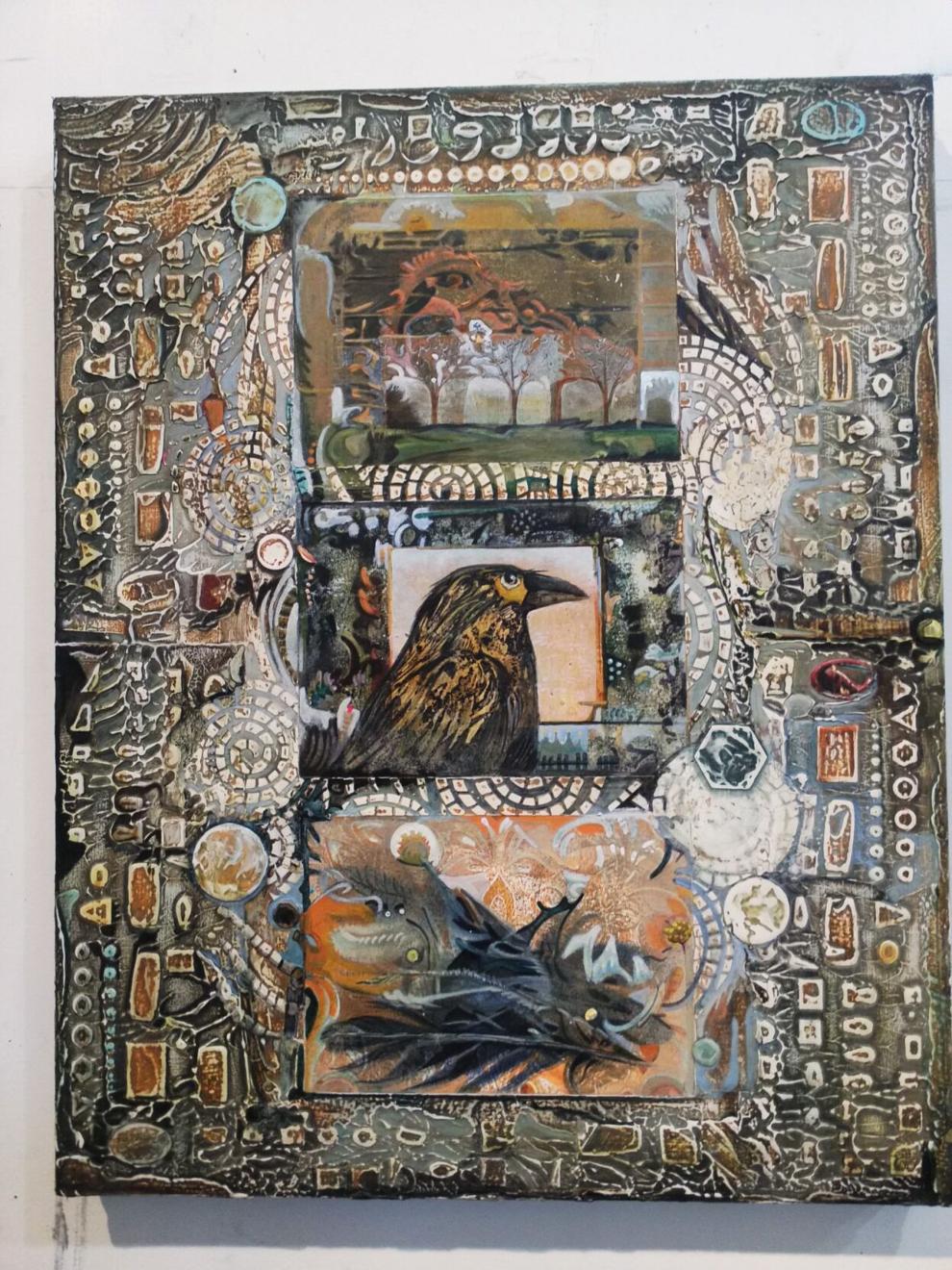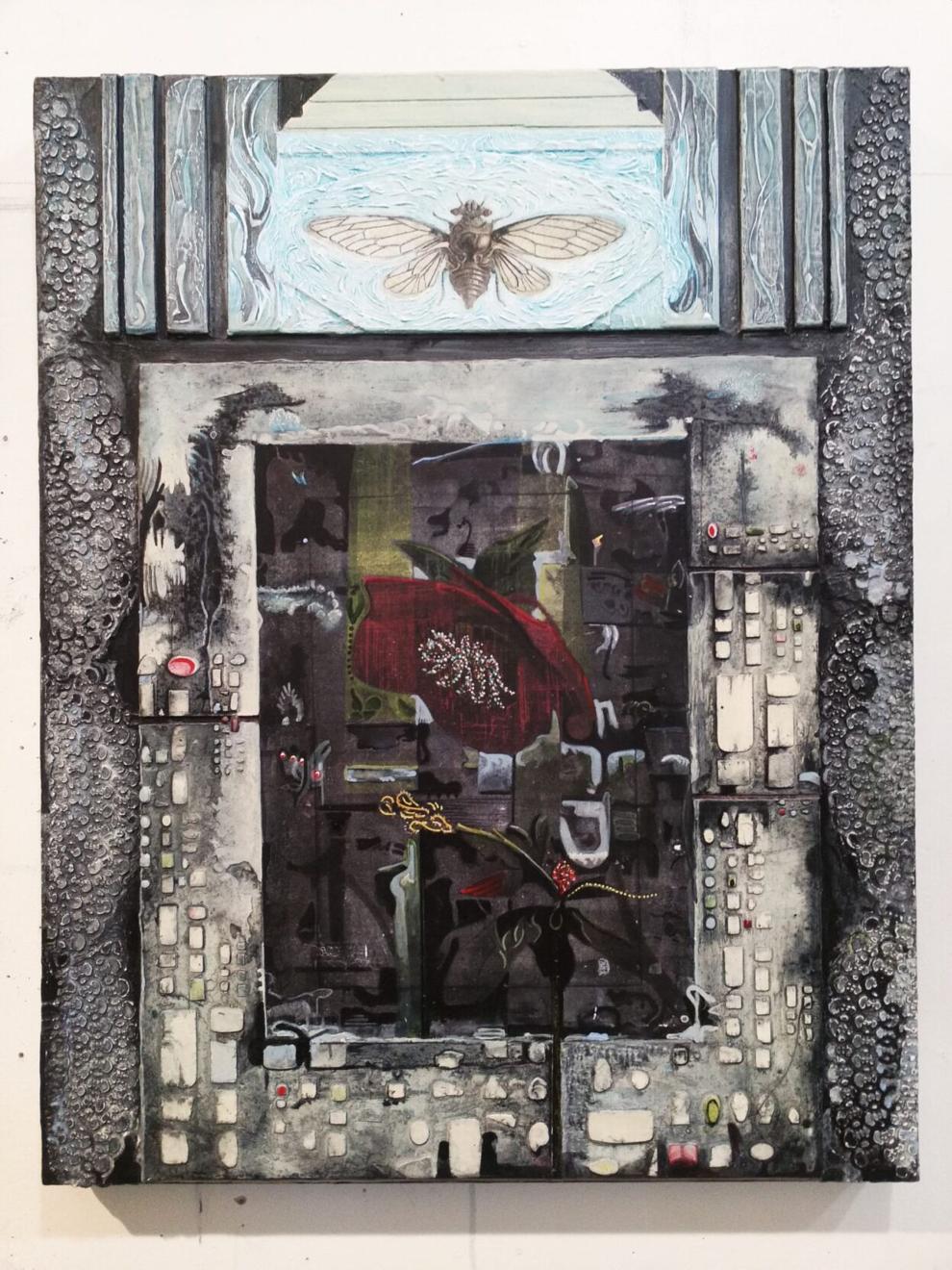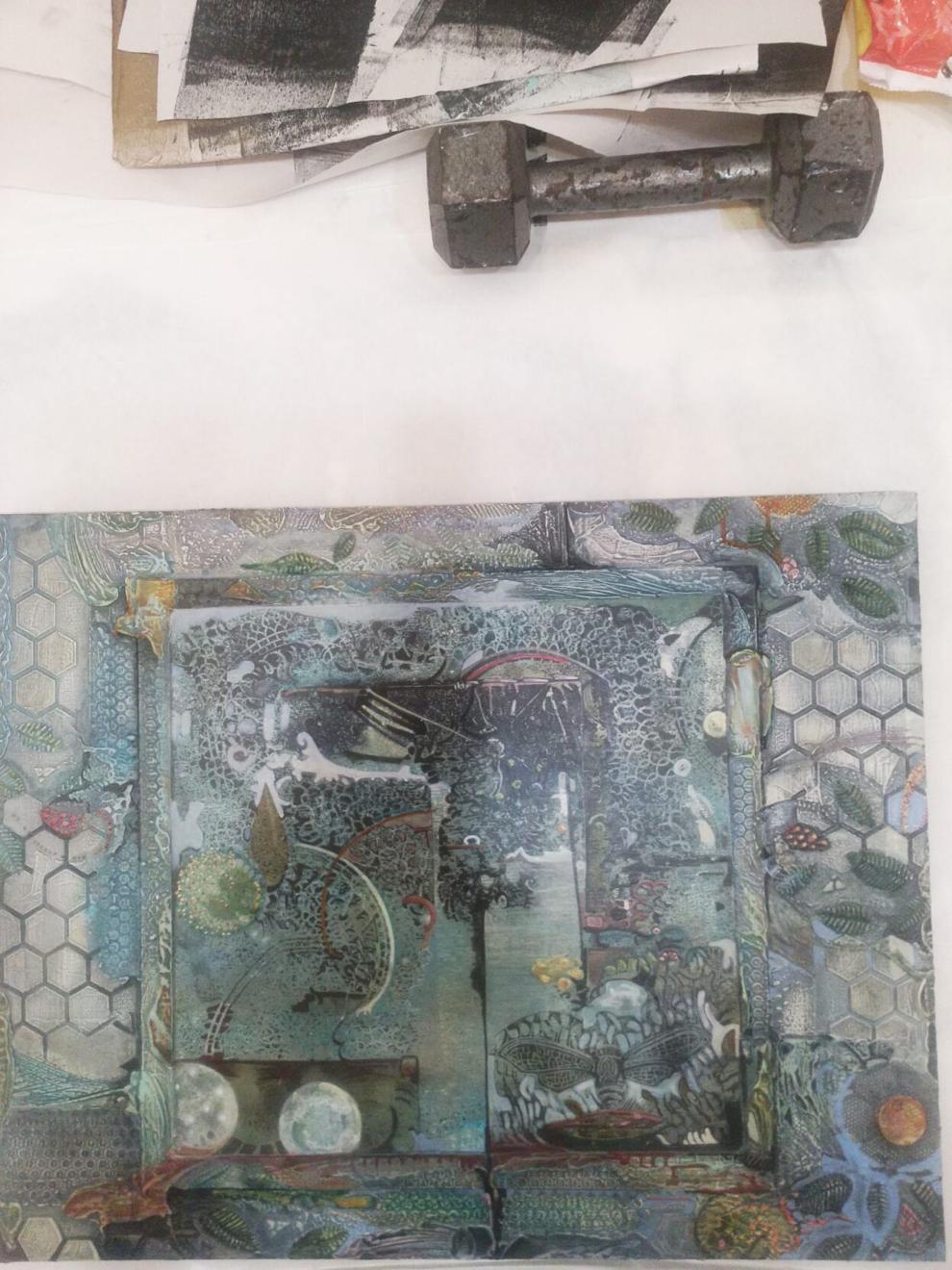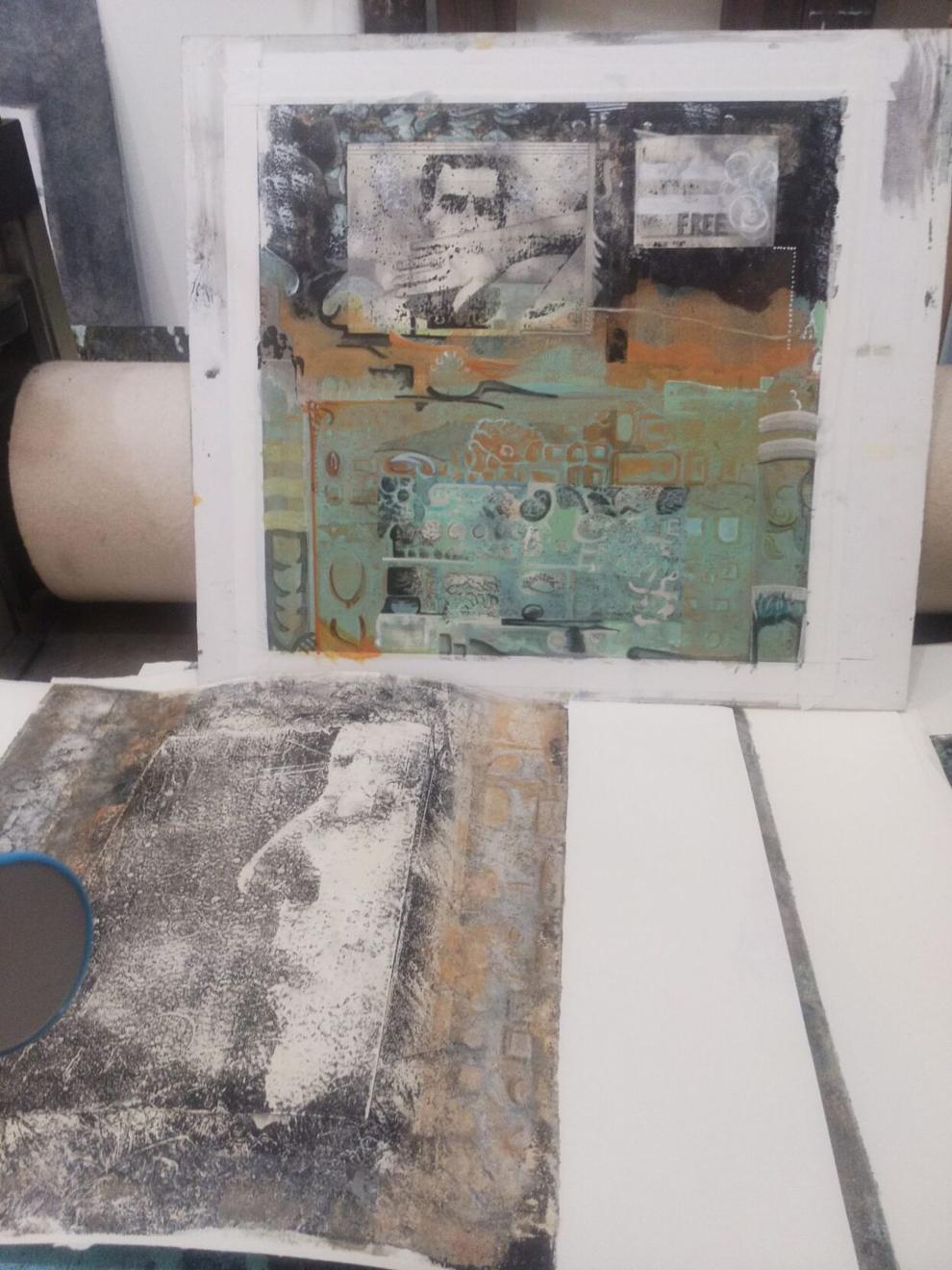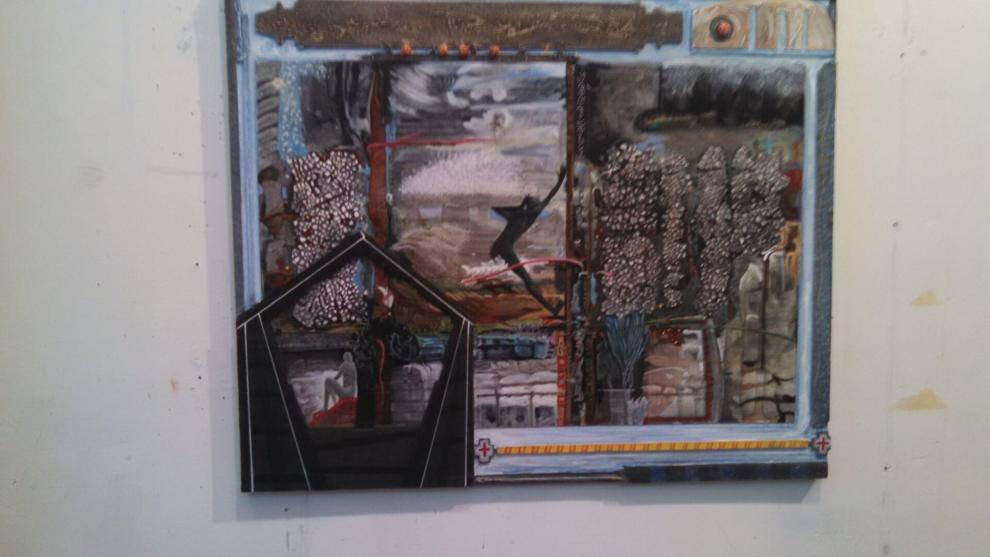 This week Lambertville-based artist Annelies van Dommelen notes:
This has been quite the ride of isolation and concentration. I'm very prolific, always, but never in my life have I spent months of uninterrupted time, real time like 10 hours a day in the studio, maybe more.
It's hard to keep track. Mostly doing works on paper as my studio is full, and I have a lot of both studio and work. My motto, my mantra, my haiku has been since the beginning "can't go out, go in deeper," and as I'm drawn to detail anyway it's become more so, ad nauseam sometimes.
I've done a few specific paintings infected by Covid but also many works starting with transfers and monotypes, which give me a specific beginning or a challenge to work upon.
Most of the artists, any discipline, don't have a problem being alone for long periods of time so seemingly things are of slight difference.
My issue has not been being in my studio, it's my safe space. My issue has been doing anything else, cleaning out drawers, organizing stuff, etc. Some of which has also been necessary but feels like a giant task with much procrastinating and stressful worrying about, so I retreat back to the overcrowded "womb room."
I'm finding that every few weeks I need to change my medium, and, as I'm fully stocked, it's been fairly easy. But lately I'm thinking clay or preferably sculptural papermaking, but I need to go elsewhere for these.
Other than making art, dog walks and swimming regularly. Small gatherings of close friends at not close sittings. I find it hard to think about any sort of future, so I am really living in the present.