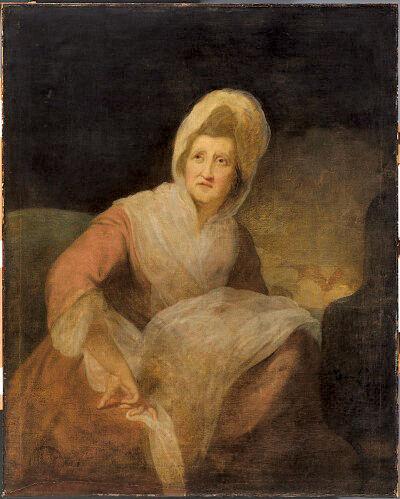 Bordentown, founded in 1682, was the home of some of the nation's "founding fathers," including Thomas Paine, the pamphleteer who wrote "Common Sense," and Frances Hopkinson, designer of the American flag and a signer of the Declaration of Independence.
While their names echo through history, another important colonial Bordentown resident is only mentioned as an historical footnote. That is America's first sculptress, Patience Wright, a forgotten figure who played a role in the history of art and the founding of the United States.
The artist was born Patience Lovell in 1725 in the village of Oyster Bay, Long Island. When she was four years old, the Lovell family moved to Bordentown. The reason was that they were devout Quakers and wanted to live in a region where the Quaker influence was strong. It was also where Wright began experimenting with art.
According to Doug Kiovsky, vice president of the Bordentown Historic Society, "When Patience was young, she made dyes from herbs and paints from soil and the gums of trees. Then she switched to clay from the creek banks as well as using flour dough. The seven 'perfect' colors that Quakers used in their artistry most due to their religion were black, red, blue, yellow, green, white, and 'lake.' She started experimenting with art when she was very young."
Kiovsky and other researchers say there's not much information about who she studied with and where she studied, if at all. However, documents show she moved to Philadelphia, which was the capital of arts and culture in the American Colonies.
It was during her time in Philadelphia that she met barrel maker Joseph Wright, whom she married in 1748.
Within months after their marriage, the couple moved back to Bordentown, where they raised four children. One was Joseph Wright Jr., who would become a world-renowned painter — he has portraits of the founding fathers located at the Rockingham Museum in Rocky Hill.
The Wright family lived at 100 Farnsworth Avenue and attended services at the Friends Meeting House, the current home of the Bordentown Historic Society.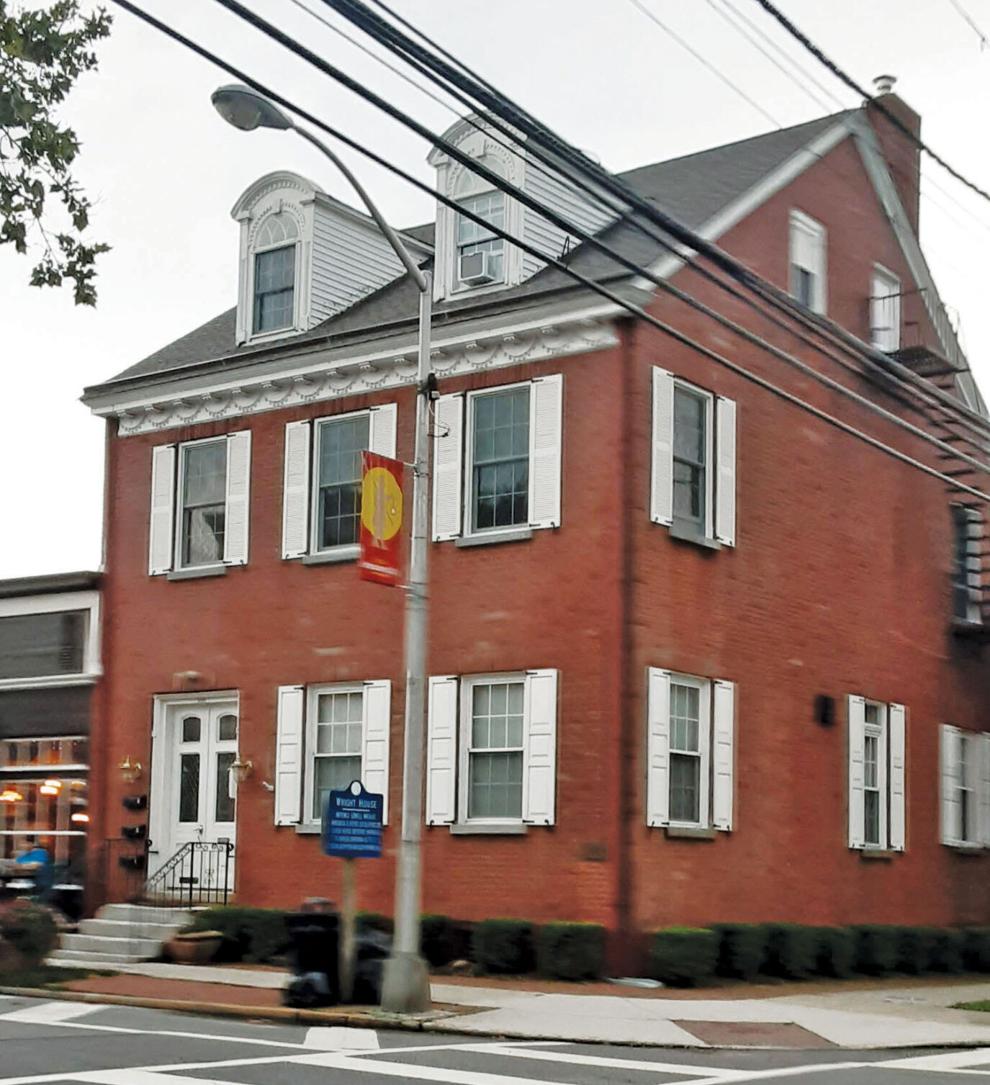 She lived on Farnsworth until 1769, when her husband died of natural causes. Widowed and broke, she fell back on her on the early art experiences — and probable training — and returned to Philadelphia to begin a career creating wax sculptures, first with her sister, Rachel Wells, and then solo.
According to researchers, Wright used different waxing and heating techniques, which allowed her sculptures to become more realistic. She also began to create both life-sized pieces and busts for her subjects.
Wright and Wells became so successful with their work they opened a studio in New York City. Unfortunately, in 1771, the New York studio caught on fire, destroying most of the work.
Wright, in search of more opportunity, set her sights on London. "England had the most opportunities for artists in the entire world back in the 1770s, and they would have better success there than she would have back in colonies," says Kiovsky.
In London, Wright became highly respected by politicians, socialites, and nobles loyal to King George III, and members of London society would commission Wright.
High profile figures included William Pitt, the prime minister during the Seven Years War, and Benjamin Franklin, a Philadelphian who at the time was a colonial ambassador to England. In fact, Benjamin Franklin's younger sister, Jane Mecom, introduced Wright to the London Society.
When tensions boiled between the colonies and England, Wright became outspoken and became supportive of the cause for American independence.
She also voluntarily became a spy for the colonies and shared secret notes encased in wax figures to evade detection to members of the Continental Congress.
After the successful outcome of the American Revolution, she made plans to return to America, but it was not to be. In 1782, she fell and "suffered internal injuries for several days. She did not make it," says Kiovsky.
The artist died on March 23, 1786, at age 61. And despite her desire to be buried in America, she was buried in London.
And so was much of her fascinating history and artistry. Today, Wright's works are only in a few museum collections — mainly in England. "The only museums that have Patience's work are the British Museum and Westminster Abbey, (the British) have the life-size sculpture of William Pitt," says Kiovsky. "There's no recorded evidence that there is any of her work at the Smithsonian or other museums in the America."
But he says the BHS has a small self-portrait of Wright in its collection and believes they may be one of the few institutions in America to have an example of her work.
Wright, however, did inspire a few other wax sculptors who gained larger reputations. One is world famous. "The French sculptress Madame Tussaud was deeply inspired by Patience's work, especially her form of realism," says Kiovsky about the creator of the popular attraction founded in London and in New York City.
Wright's life can be found in one of the few heavily researched books on her, the 226-page "Patience Wright: American Artist and Spy in King George III's London" by Charles Colman Sellers. He wrote several other books about art in Colonial Philadelphia, including two on his great-great-grandfather, the artist Charles Willson Peale, and another on the portraits of Benjamin Franklin.
Those interested in connecting more with Wright can easily do so by visiting Bordentown. The house that she lived in is still there and is privately owned. It is on the corner of Park Street and Farnsworth Avenue, right across from the home of the earlier mentioned Hopkinson.
Look for the historic marker sign that provides information about her and her husband. Also look for the panel adjacent to the house on Park Street provided by the New Jersey Women's Heritage Trail. Both are good ways to remember the work and the legacy a talented sculptress and an offbeat part of history that should be celebrated — or else before forgotten and erased from history entirely.