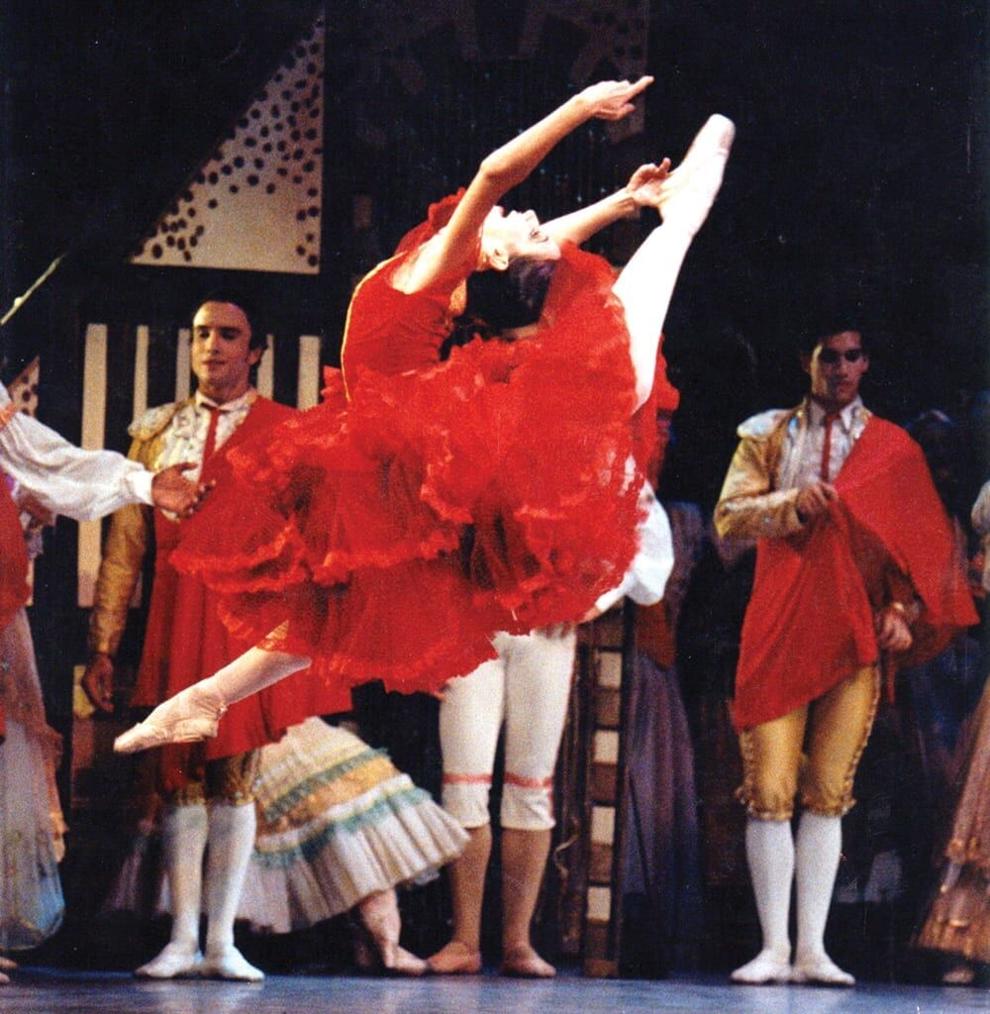 It's "The Nutcracker" season and 15 young dancers in a sea of buns, pink tights, and black leotards gently hold the barres and look to their teacher for a cue.
Their teacher, Aydmara Cabrera, raises her arms, and the music accompanies an opening combination with a curtsey and a bow.
Next combination. "Front and flex, ronde de jambe." Cabrera works the room. She adjusts a student's shoulder, places another student's hip squarely forward, and offers a gentle prompt to straighten the back. She demonstrates how to lift arms while focusing on the abdomen, and shows a proper arch turnout. "That's the line I'm looking for," she says encouragingly to a student.
Cabrera is the new director of the Princeton Ballet School — the official school of the American Repertory Ballet and a source of young talent for the annual production of "The Nutcracker," set for McCarter Theater from Friday through Sunday, November 23 through 25.
Trained traditionally in classical ballet, Cabrera infuses her teaching with lessons learned in Cuba, where she was a principal dancer in the Ballet Nacional de Cuba.
What Cabrera learned at the National Ballet School in Havana inspires her to produce technically strong dancers while reinforcing the syllabus material, with the "excellent" faculty who make up the Princeton School of Ballet.
"I'm so lucky. I was exposed to a very intense methodology. It was a complex program on every level," she says of her development as a dancer in Cuba.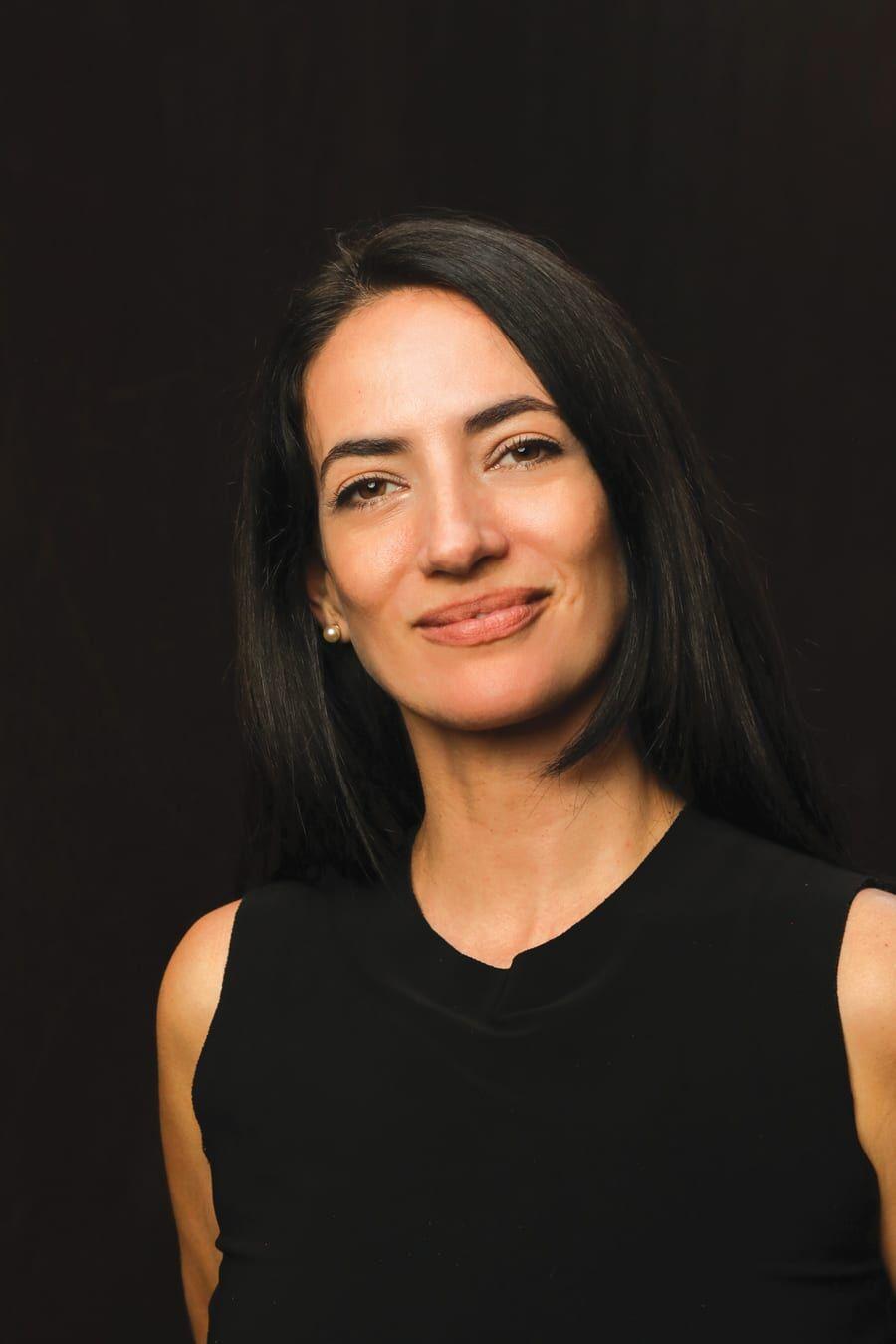 It was there that she was a dancer in the Cuban National Ballet under the direction of ballerina Alicia Alonso, who is still living in Cuba at age 96. The company, founded by Alonso in 1948, still enthralls audiences. "Alonso was complete artistically, ahead of her time as a technician," says her former pupil. "Everything she did inspires me.
"I loved Cuba National Ballet," she says. "I had the opportunity to share the classrooms and stages with the founders of the company. My teachers were the founders. They gave me the knowledge that is with me."
As a mentor, Alonso was "very helpful in mastering some rehearsals, and helped me in 'Swan Lake,' 'Coppelia,'" and other technically rigorous roles, according to Cabrera. "She is a person I really admire. This was the first 'Hispanic American Ballet Theater.' After (Alonso) was principal dancer in the United States for many, many years, she started a new career. Her purpose was bigger than any political situation."
A career highlight for Cabrera was developing a love for the Adolphe Adam ballet "Giselle." While Alonso cast mostly older dancers, around ages 27 or 28, Aydmara danced the difficult role when she was 22. To dance "Giselle," she says, "You need mileage, stage maturity. It is a demanding role technically, requiring a high quality of artistic development and acting, a respect of romanticism."
Although Cabrera misses her childhood home, her journey from Cuba to Princeton ended happily last year when she joined the Princeton school faculty, and recently, was made director of the school. She and her two teen children enjoy the Princeton area.
She did not follow her parents with her career in dance (her mother was in real estate and her father was an accountant), but she literally followed her brother, tagging along as he studied visual arts at an arts center. She joined him for art, music, and dance, but felt particularly drawn to dance. "I was so determined to be a dancer that my mom had no choice but to bring me to audition," she says. At age 9 she entered the National Ballet School.
Her family members began coming to the United States in the mid 1990s, and Aydmara settled in Miami to care for her mother. Although she missed her "company family" in Cuba, she switched gears and taught in her own Miami ballet studio. She also did guest appearances in other companies and then danced and taught for two years with Ballet Hispanico in New York City. A friend suggested she audition to teach in Princeton.
"Teaching in Princeton is a continuation of what the teachers that founded the Cuban ballet school instilled in me," Cabrera says. "They taught me how to teach a strong, strict class, with students steeped in a good foundation."
The school faculty, staff, and students are immersed now in rehearsals for the annual "Nutcracker" that will be performed at several New Jersey locations beginning November 23. This is Cabrera's first "Nutcracker" as school director. As the only time the school performs jointly with the company, students get the chance to be in a full production and dance on stage alongside professional dancers. The production is directed by company artistic director Douglas Martin. Julie Diana Hench is executive director of the company. The students appear in the beginning party scene, in the "rats vs. soldiers" battle, or the snow scene.
This "modeling" of fulltime dancers also is carried out in an American Repertory Ballet trainee program. Some 35 "trainees" from the school work alongside professional dancers, and they are exposed to different dance styles.
School students will have another chance to be included in a performance when the school performs "Don Quixote" in the spring. Students who register for classes now through December are eligible to be considered to dance in "Don Quixote." Rehearsals start in January.
Princeton Ballet School was founded in 1954 by Audree Estey. It has some 1,000 students, starting at age three, and includes an open enrollment division for adults. Princeton Ballet School has studios in Cranbury, New Brunswick, and Princeton and offers classes in ballet, modern dance, jazz, hip-hop, CardioBallet, CoMBo (Conditioning for the Mind and Body), among others.
Inspired by Alonso, who sought dancers in non-traditional places, like orphanages, Cabrera also has a passion for outreach. She is interested in attracting students from non-traditional circumstances. "I want to expose them to dance, search for talent. I want to show it can be therapeutic and a career. I want to reach out to neighborhoods less exposed to dance. I want to reach even more kids and search for talent in many different ways."
She is proud of the company's Dance for Parkinson's, taught by Rachel Stanislawczyk for those with Parkinson's disease and their caregivers. Classes provide participants with a warm atmosphere, socialization, and movement exploration.
The school and company are involved in Dance Power in New Brunswick, the longest continuously running community/arts partnership in the state, according to the school, in which 20 weeks of dance are given in third grade physical education classes. The program expanded to Piscataway in 2016.
"I learned from Alicia (Alonso) to reach as far as I can, and reach out to others. In this area, there is still a need for access. We want to give back to society. I want to make the kids fly. I want them to make dance a passion for life."
Although she misses her homeland, she says she "felt in Princeton what I did not feel before in other cities here. It is where I want to be. When I teach, I am rejuvenating my own background."
The Nutcracker, McCarter Theater, 91 University Pace, Princeton. Friday and Saturday, November 23 and 24, 2 and 7:30 p.m., and Sunday, November 25, 1 p.m. $25 to $65. 609-258-2787 or www.mccarter.org.
State Theater New Jersey, 15 Livingston Avenue, New Brunswick. Friday, December 21, 7:30 p.m.; Saturday, December 22, 2 and 7 p.m.; Sunday, December 23, 1 and 5 p.m. Performed with live orchestra. $25 to $65. 732-426-7469 or www.stnj.org/event/nutcracker.