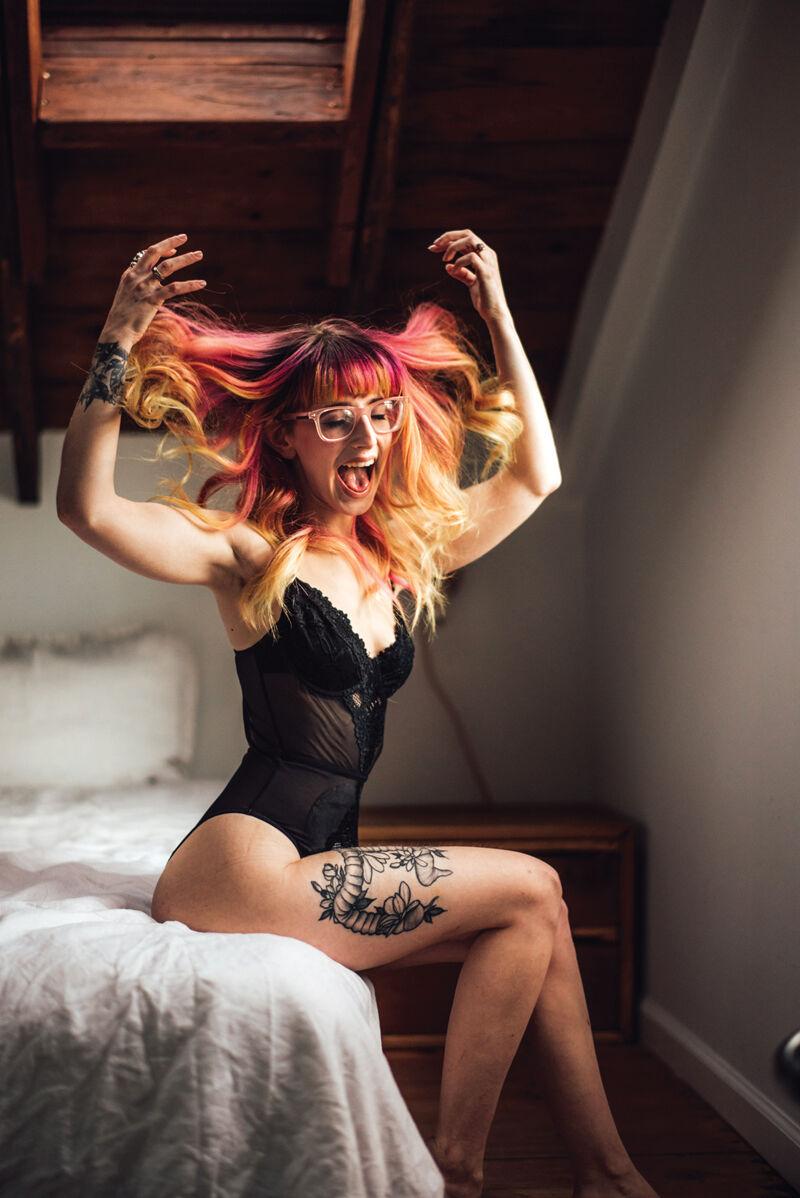 If you're in an adventurous mood for the Valentine's season or any time during the year and want to play sexy, slightly naughty dress-up, and then have your rebel spirit captured with sensitivity, look no further than the Abigail Gingerale Boudoir Studio.
Located in Allentown on the sunlit third floor of the historic Old Mill shops, Abigail Gingerale is run by the married couple Abigail and Andy Lydick.
The company, which also does wedding, event, and lifestyle photography, takes its nom de plume from Abigail's childhood nickname.
"Abi," a Ewing native, is the one who has been exploring the boudoir aspect of their photography business. Abigail possesses a gifted, caring eye for the light and shadow of the female form, plus she has the playfulness needed to make her clients comfortable while they pose in those corsets, garter belts, fishnet stockings, and high heels.
It's an artful and fun photographic experience that lets any woman take a walk on the wild side in a safe, non-judgmental space.
"Although we'd been doing family photography and weddings since 2012, I started doing boudoir around 2014," Lydick says. "In fact, one of our brides got into it and posed. I thought 'Hmmm, here's a cool type of photography.'"
Abigail comes from an arts background and had always been fascinated with the human body, how it moves, how the shadows fall, and whatnot. So this was a way of blending art and photography for her.
"(Boudoir) was a side thing at first, but right away I felt it was different," she says. "I could see what the photos did for someone's confidence, and when I saw that impact it became one of my major passions."
Although there have been glam and lingerie photography businesses for years and years, Lydick believes the concept has evolved. It's not so secretive and "dirty" anymore.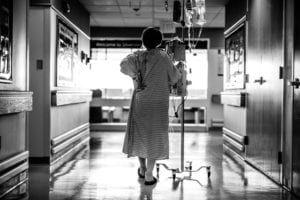 Perhaps this new perspective has to do with a younger generation of women growing up with more diverse and body-positive role models. For one, think of the Grammy-winning sensation Lizzo and her troupe of dancers. They're the antithesis of the beanpole magazine models and starlets who have been idealized for so long.
Lydick's clients are mostly in their low 20s to age 35 (she has had at least one boudoir client in her 60s, though), and the women come in all sizes, shapes, and skin tones. Peruse the business's website (boudoir.abigailgingeralephotography.com), and you'll see that many of the ladies in the lens are also sporting elaborate body art.
"Just in the last few years it's become this great way for women to see themselves as empowered," she says. "Before it was risque and hidden, but I find that it's changed, and now boudoir photography is this powerful thing."
The studio is welcoming to "women of size," new moms, and those with post-surgical scars, who are encouraged to shake off their self-doubt and see themselves as lovely, sensual, energized beings.
"We like to say 'learn to love your body — scars, creases, imperfect skin texture, post-partum stretch marks, and all,'" Lydick says. "We're adamant about this. We see so many size zero models, and that's not real. We're all about being real, and we use (the sessions and photos) to help our clients learn to accept and even love their bodies."
"If you take away these scars, bumps, and stretch marks you're stripping away a piece of your real self," she says. "It might take a while, but I believe boudoir photography is the first step in loving yourself. You're saying, 'I choose to do this shoot to accept the stretch marks, they're part of who I am.'"
Lydick herself knows about trauma and scars. It's a long story, but in brief, she copes with the hereditary Lynch Syndrome, associated with a genetic predisposition to many different types of cancers. Among other vulnerabilities, colon cancer runs in the family, and Lydick herself had to battle this medical dragon several years ago.
Now 26, Lydick had not been feeling well "in the gut region" for months, and had actually asked her doctors for a colonoscopy, but says they told her "there's no way you have colon cancer." Plus, her insurance wouldn't cover the exploratory procedure.
Supported by her medically aware sister and mother, Lydick finally found a specialist who took her concerns seriously, set up a colonoscopy, and indeed, found a tumor that turned out to be cancerous.
She describes waking up from the anesthesia for the colonoscopy only to learn that she was going back under and into surgery.
"It was very shocking, but it also made sense," she says. "I'd been dealing with colon cancer symptoms for so long, now I finally had an answer, and we could do something about it."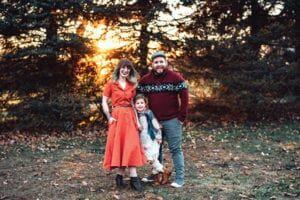 Andy Lydick and their community of event photographers and friends carried on with the wedding business as Abigail went through surgery and recovery in the summer and fall of 2016. He also spent considerable time at the Hospital of the University of Pennsylvania in Philadelphia with his wife and best friend.
In fact, Andy wrote and did still photography for a documentary of Abigail's time in the hospital, and this excellent work can also be seen on the company's website.
The doctors removed the cancer, but Abigail needed another surgery to repair an intestinal fissure, which led to the necessity of an ileostomy bag — quite a challenge for a 20-something wife and young mother. Or is it?
"Living with the bag is not easy, but it's the reason I'm alive, so I'm going to be grateful for it," she says. "I'm healthy as can be and I'm cancer free!"
Going one step further, Lydick modeled for a boudoir session with the ileostomy bag, "something you don't see very often," she says.
"I had to learn to be OK with it, which took a lot of energy," she adds. "But this way, I can connect to other people who have body insecurities. I can really empathize with them and step into their comfort zone."
Perhaps to mark her journey through — and victory over — colon cancer, Lydick had a stylized image of the colon tattooed on her thigh. The ink artist made this humble organ look almost ethereal.
Lydick grew up in Ewing, part of a large family of siblings, all of whom were home-schooled by their energetic mother.
Her father was and is a longtime contractor, once at Fort Monmouth, now at Fort Dix. Her mom also works outside of the home, as a dialysis nurse, and previously as an art teacher at the former Westerly Learning Center in Princeton, a resource for homeschoolers.
Although young Abi grew up loving art, photography was not on the horizon as a creative outlet or a business. Lydick, however, was surrounded by artists, crafters, and "makers," so she was open to anything.
"I was exposed to art all throughout my life," she says. "I looked up to my mom, grandmother, and sisters as they were always creating, never afraid to be engrossed. I watched them sew, bake, do watercolors, sculpture, etc. I also went with my mom to watch her teach classes."
Home schooled through age 15, Lydick tested well enough to enter Mercer County Community College then, enjoying her studies but leaving school before receiving a degree.
"I wanted to run my own business, and Mercer didn't really offer a path (toward this)," she says. "I knew I loved art and I loved taking pictures, and I was really good at making people laugh and be comfortable."
Abigail's mother-in-law gave her a digital camera, with hopes she would take pictures of the couple's baby (Lucy, now 8), but Lydick took the things in a different direction. Eventually, both husband and wife would become skillful shooters, entirely self-taught.
"We Googled all the information about my camera, about the best lenses to use, the best lighting and backgrounds, etc.," she says. "I put all my energy into learning this."
"My husband is very technical, so it came easily for him, and he shared this knowledge with me, but I taught him the creative side, and that's how we learned to shoot," Lydick says.
The two had met as teenagers at Calvary Chapel of Mercer County (in Ewing), when Andy's dad brought him to a service. They formed an easy relationship and learned they shared a sense of humor, a love of science fiction movies, antiquing, and tacos.
The couple's biography reads, "We're both shamelessly nerdy," on the website.
Thanks to their shared artistry, Abigailgingeralephotography.com is a creative and in-depth site where you could spend an hour or two reading up on the couple and looking at their gorgeous work, taken in and around the tri-state region but also as far away as Washington, D.C.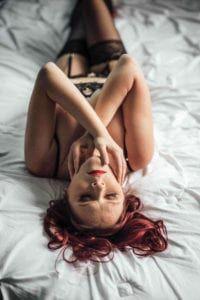 Prices for a boudoir session begin at $950, which Lydick agrees is a bit of an investment, but she notes it also includes hair and makeup by noted Philadelphia/South Jersey-based makeup artist Christine Swope.
"She's an amazing woman and makes my clients feel comfortable in what could be a nerve-wracking situation," Lydick says. "Christine can do anything, from a natural look to very glamorous."
The cost of the boudoir session also includes pre-shoot planning, the actual session, a handcrafted album, and what Lydick calls "the reveal."
"We sit down and look at the pictures right away," she says. "Many photographers don't do this, but I think it's exciting and special. For one thing, it calms (the clients') nerves, because they can see the photos are beautiful."
"I'm showing them shots right off my camera, and they're not touched up — this is exactly what they look like," she adds. "In a way, I'm showing them something they've never seen before."
The goal is for the clients to see themselves in a new light: the photos remind you of the adventure you just took, and they're a reward for breaking out of the humdrum.
"Hopefully this first brave step toward self-empowerment will spread through the rest of their daily lives," Lydick says.
She believes some of her boudoir sessions and the resulting images have even healed rifts within married couples.
"We had one client come in and pick up her album, and her husband came too," she says. "When he looked at the pictures, he had tears in his eyes and said, 'Thank you for showing her exactly what I see! She's beautiful, and this is what I've been telling her all these years.'"
"Seeing these pictures had such a wonderful impact," Lydick says. "They both gained confidence, and it changed their marriage."
Abigail Gingerale Photography, Third Floor, the Shops at the Old Mill, 42 South Main Street, Allentown. 609-379-5305. www.facebook.com/AGingeralePhotography. www.abigailgingeralephotography.com.