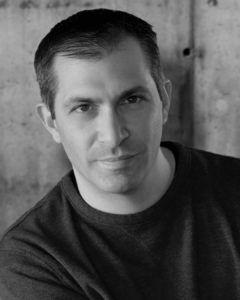 Playwright Mark Violi says his play "Roebling: The Story of the Brooklyn Bridge," currently available for online viewing through Theater to Go through April 9, "is very much a local story."
In addition to the Brooklyn Bridge being in close proximity to the region, the story focuses on the Trenton family that made the bridge and helped make Trenton a powerful industrial center in the first part of the 20th century.
But the drama is in the story that begins with genius bridge designer John Roebling, who after a bridge accident dies and leaves the project to his engineer son, who also becomes incapacitated during another bridge accident, leaving the responsibility to finish the project to his wife, Emily.
Nevertheless, the bridge is the star.
"It is not a stretch to say that the bridge made New York City what it is," says Violi during an interview in 2020. "Before, Brooklyn and New York were two separate cities. The bridge gave it the impetus to grow to what it is now.
"When it was completed, it was the longest, tallest bridge in the world. It used innovative techniques such as the wire rope that John Roebling had pioneered. The caissons used to build the bridge were at a depth and scale never used before."
In addition to seeing the bridge as something "gosh-darn beautiful," Violi says his relationship with the bridge started when he lived for a brief period in the town of Roebling.
"My mother talked about the bridge, and I saw a documentary about the Roeblings and how the bridge was built. And I thought more people should know about it. The local connection made it appealing to me, but the cultural aspect of the bridge made it worthy of a story being told."
He says he started writing plays around 2003. "I had always wanted to write, and I didn't know how. Looking back, I didn't even know what a story was. I didn't know about structure and taught myself. I read a bunch of books.
"I had been an actor for a long time. I had experience on the stage, so I figured if I was going to write something it should be a play. When I heard the (Roebling) story, it spoke to me. It felt this is what I have to write. Once I was confident enough I began writing it."
And while Violi wanted to be sure he presented factual information and spent over a year doing research, he says he "allowed myself some artistic license ,and there are thing in the play that are truncated for the medium and to streamline the story. As an actor I had learned to trust my instinct."
Violi says once the work was done, "I had access to actors through Kelsey Theater (at Mercer County Community College), and there was a reading that was helpful. I took the feedback and cut two scenes out."
After another reading at the Villagers Theater in Franklin, Violi says, the play "sat in my drawer."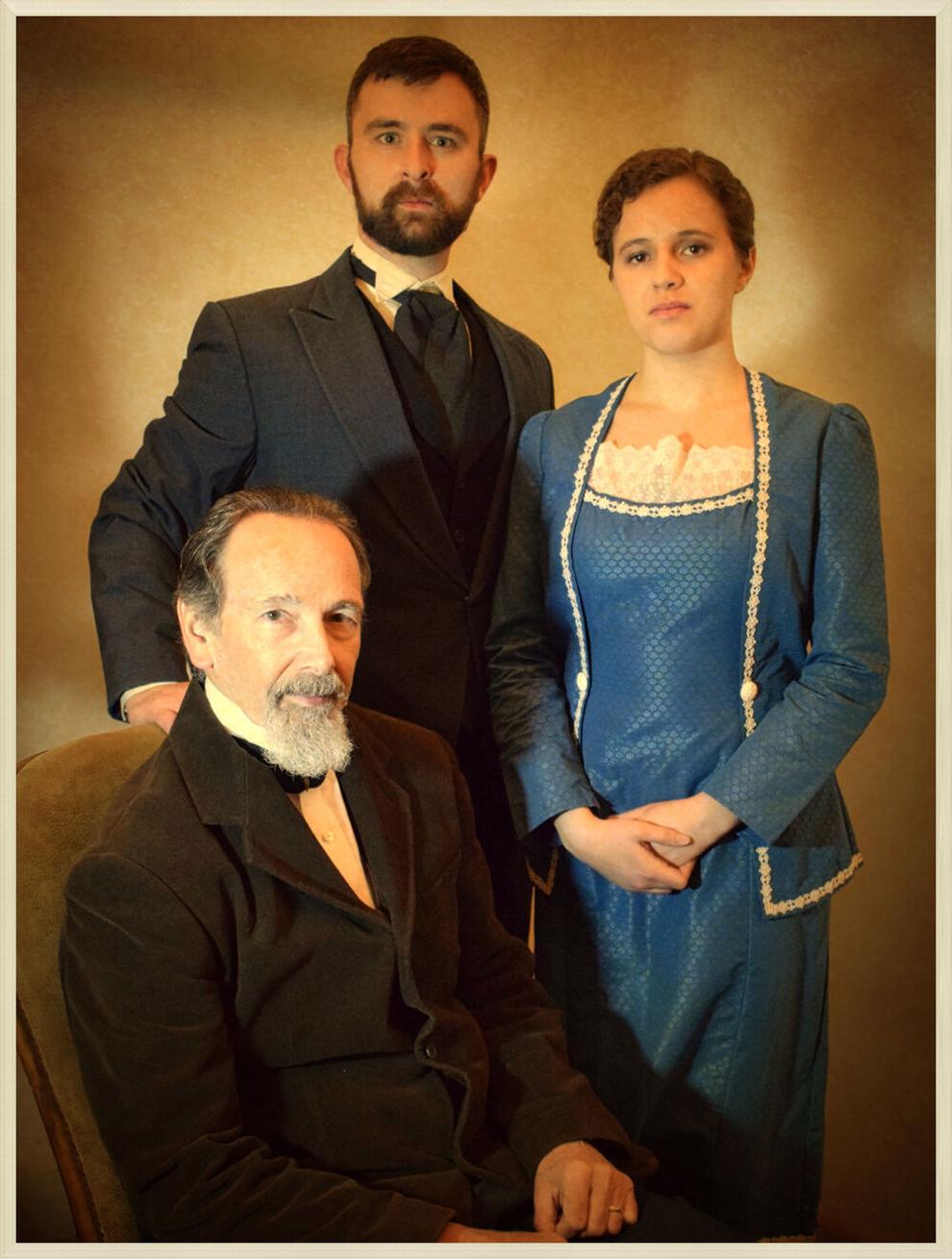 That was until one of the women involved with the reading took a position at Actors' Net Theater in Morrisville, Pennsylvania, where they were looking for new plays, and Violi was asked to submit work. The company proposed doing "Roebling" as a full production and sold out.
Violi says his connection to the company that has produced both live and the current digital presentation was through Theater to Go producer and director Ruth Markoe.
"Ruth and I had a relationship going back years ago at Kelsey Theater, where I worked with her as an actor," says Violi. "Someone from the Roebling Museum saw 'Roebling' at Actors Net and talked about producing it in the town of Roebling. So I asked Ruth to direct. I know she had seen the show at Actors Net so she seemed the person to ask."
The author of the play "Riding the Comet," a dozen screenplays in circulation, and co-writer for the film "John Hart Patriot" was born in Trenton at St. Francis Hospital and raised in Hamilton, where his father worked as a heating technician and his mother held secretarial positions.
"I don't know where my interest in the arts came from. They didn't take me to museums or Broadway. I think it started in high school when I studied art and was in the choir.
"When I was growing up I could always draw. When you have such an apparent skill I pigeonholed myself. I always wanted to be an artist. Then I got in the high school show and remember that the director for the show and musical director took me out of class and told me, 'You should be an actor."
"I never thought about being an actor. I always wanted to be an artist. So I had enrolled in art school and decided to go to Rowan instead where I was a graphic design and illustration major. But I had some experience with acting as well. But I was too busy to do too many shows. After graduation and moving back to Hamilton, I wanted to get back into acting," says the 1991 Hamilton West graduate.
Violi lives in Hamilton with his wife, Jackie, and their two children. It is also where he runs Web Hound Studios, a company that offers services in website development, print design, copy writing, marketing strategy, social media, video, and brand management.
"I was a senior web designer for Munich Reinsurance America in Princeton for 14 years. That was mostly three days a week. So it afforded me sometime at home to work with other clients through Web Hound and for last several years I have been working fulltime with it."
Returning to the play, Violi says he's pleased "to get the story out to so many people. The story itself has value in our culture. The story of how the bridge was built exemplifies the best of America and shows what we can do with a big idea and talented and determined building.
"When you consider that John Roebling was a German immigrant and Emily Roebling didn't have the right to vote but is leading men in the construction of the biggest engineering endeavor since the pyramids, that's a significant thing."
Roebling: The Story of the Brooklyn Bridge, by Mark Violi, a streamed presentation of Theater to Go's 2016 Kelsey Theater production, $10. www.theatertogo.com.