In a soft, steady voice and pink satin hoodie, Christopher "Unpezverde" Núñez explores his childhood through choreography and coping mechanisms echoing memories of youth. Objects, such as toy cars and artificial turfs worn as crowns, allow the artist to delve into themes of trauma, renewal, and identity, which remains a constant in the pieces of his triptych.
Núñez refers to himself as a visually impaired, gay, and cisgender man, but in conversations with his inner child, he references a sense of "queerness" from a refusal to conform. The multi-medium series, "Memories of a disabled child: the real, the imaginary and the misunderstood," spans experimental dance, audio descriptions, and emotional installations to share with audiences his experiences with disability in the face of violence.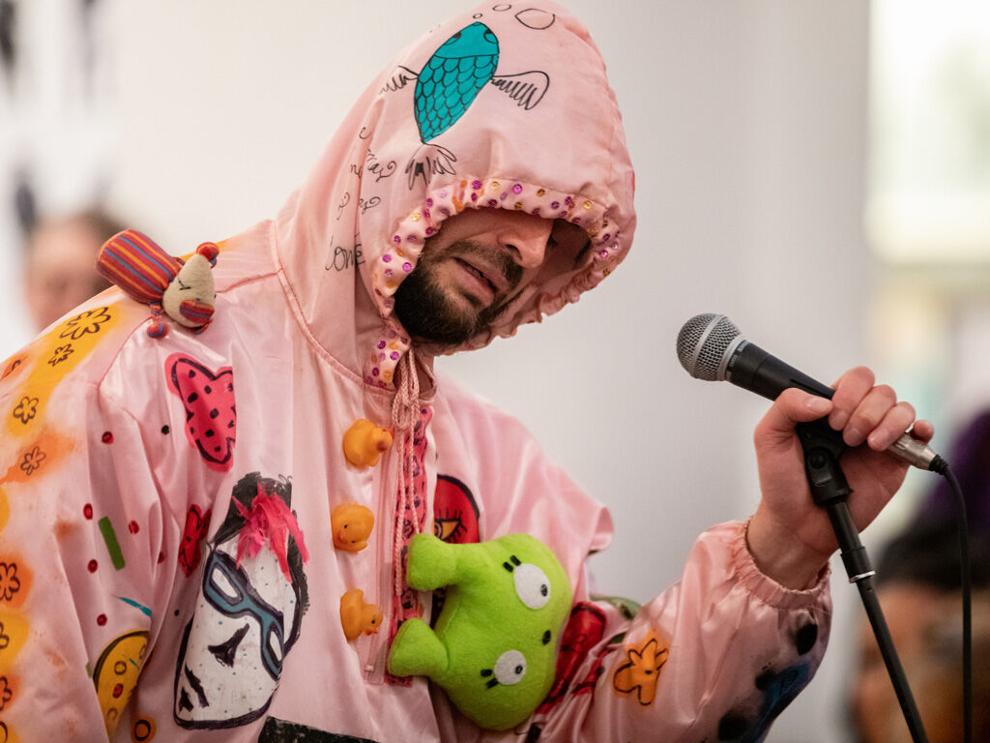 To escape from the physical abuse inflicted by his father back in Limón, a province of Costa Rica, Núñez gathers treasures from other children in a nearby cemetery during "Yo Obsolete," using these "intersections of imagination as a survival mechanism." But just as a pink line ties these stories together through fantasy and material belongings, that same journey — akin to a red string of fate — brought Núñez from Central America to Princeton.
Núñez appears at Princeton Public Library on Thursday, September 22, at 1 p.m. for a lecture titled "Art at the Intersection of Immigration, Gender & Disability" as part of the library's programming for National Hispanic Heritage Month. The in-person program takes place in the Community Room. Audiences can also join via Zoom. ASL interpretation will also be offered. Register at www.princetonlibrary.org for the free livestream.
As a choreographer, disability advocate, and educator, Núñez is one of two Princeton University Arts Fellows for 2022-2024 alongside Kamara Thomas. His work often blends social justice with the arts, and the dancer of 25 years is highlighting these conceptual convergences with a new course on "radical access."
When he first came to New York, Núñez was undocumented, straddling the complexities of the American immigration system as a disabled dancer hoping to receive his green card. After the Trump administration first denied his application for political asylum, he made the transition to permanent resident, continuing to base his work primarily in New York City.
Just two years later, Núñez was featured in the NYC Mayor's Office of Immigrant Affairs' celebration of "Immigrant Heritage Week 2020."
Kim Dorman, PPL's community engagement coordinator, says in an email that they are "very excited to have the opportunity to share the work of this Lewis Center Fellow with the greater community."
Joining Núñez in conversation is Marielys "Lely" Burgos Meléndez, a fellow performer, researcher, and communicator who works with him at Movement Research, a New York City dance organization where he is the director of diversity, accessibility, equity, and inclusion.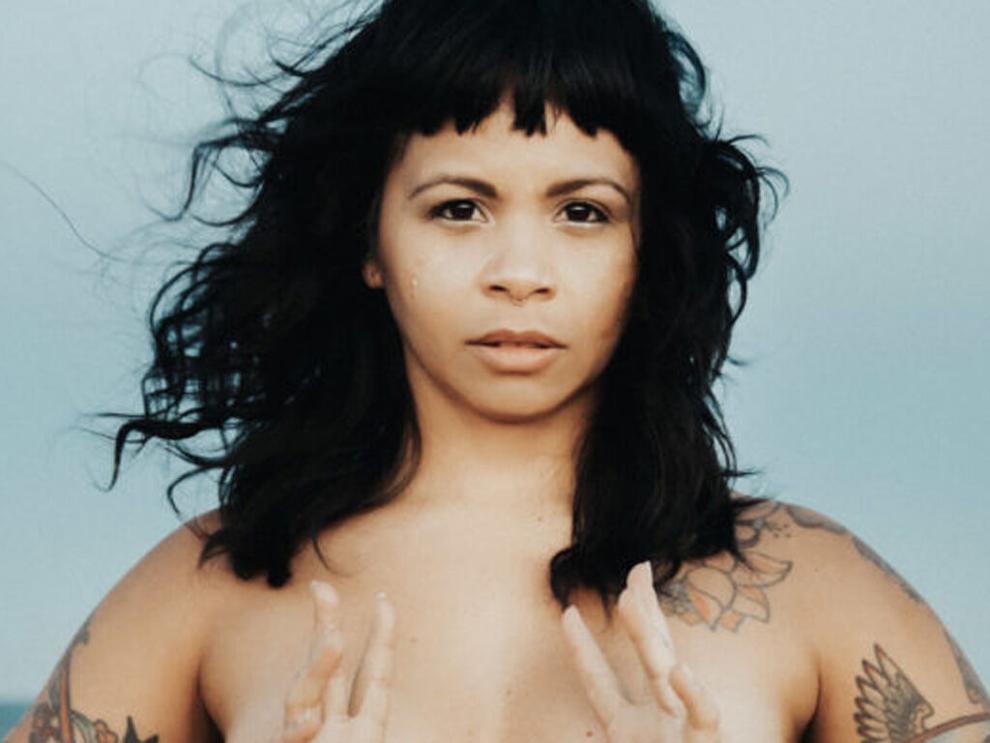 They are also frequent collaborators who plan to deconstruct the issues with Hispanic Heritage Month, using their platforms to speak about the issues such a designation can cause. It also gives them the space to see how the crossing of experiences — such as being a disabled, LGBTQ+ immigrant — can impact conversations about the future of art.
Núñez notes that Meléndez is not disabled, yet she is an ally and Puerto Rican, specifically AfroTaína-Arawak. Her perspective is rooted in what Núñez calls the "distinctive point of view" of a Caribbean Indigenous person from a nation forcefully settled by Spain.
Núñez, whose lineage traces back to the Miskito people of Nicaragua, continues that while he is an Indigenous descendant and Hispanic, "just the word 'Hispanic' means related to Spain or Spanish-speaking, so that is erasing, for example, all the communities across Latin America that are Indigenous communities. They don't necessarily speak Spanish."
"Those are the survivors of the colonization process in Latin America, particularly colonization perpetuated by Spain, and so I wanted to bring the awareness that Hispanic Heritage Month has many problematics about it — that, living in the States as a Latino, Latinx person today, especially when we are experiencing an immigration crisis," Núñez says, can be further complicated by the effects of climate change.
Some of the problems, Núñez explains, are rising water levels, proximity to resources and land appropriation, which are similar to the issues raised in the White House's October 2021 document, "Report on the Impact of Climate Change on Migration."
According to information cited from the United Nations High Commissioner for Refugees (UNHCR), "an average of 21.5 million people were forcibly displaced each year by sudden onset weather-related hazards between 2008 and 2016, and thousands more from slow-onset hazards linked to climate change impacts."
Keeping this nuance in mind, Núñez wants the discussion to be just as "transparent about the discrimination in the immigration processes in the U.S., and how some countries get more privilege," such as in cases of political asylum.
Núñez says that he expects an emotional response, given that "people have very strong emotions about" immigration and climate change, as well as how those intertwine with other topics that some might deem controversial.
"I wanted to open a space for people to talk about opportunities in the U.S., and who gets the opportunities as well. English is my second language, but I feel that I can talk and express my ideas clearly," he says, yet "many people that are immigrants don't have the same relationship to the language."
Núñez acknowledges that as much as early pain can impact a life, he strikes a balance between positivity and negativity, too, with the other "Memories of a Disabled Child" entries — "A Garden in the Shape of Dreams" and "A Fuzzy Yellow Spot" — just as "celebratory" in nature.
"Despite all the violence that I [lived] as a child, nobody was able to take away the magic of my childhood. I was still very happy. I was still living full of imagination, creativity, and it was because of the violence. It was a response to the violence that I created all of these worlds of magical beings and imagination," he says.
But Núñez also wanted to look back to before his time, "tracing and mapping" his history until discovering that his family were nomadic, Indigenous people who had traveled across Latin America. With these "universal codes" in mind, he began delving further into whether violence could be "intrinsic in the body," as well as how it might be passed on through heritage.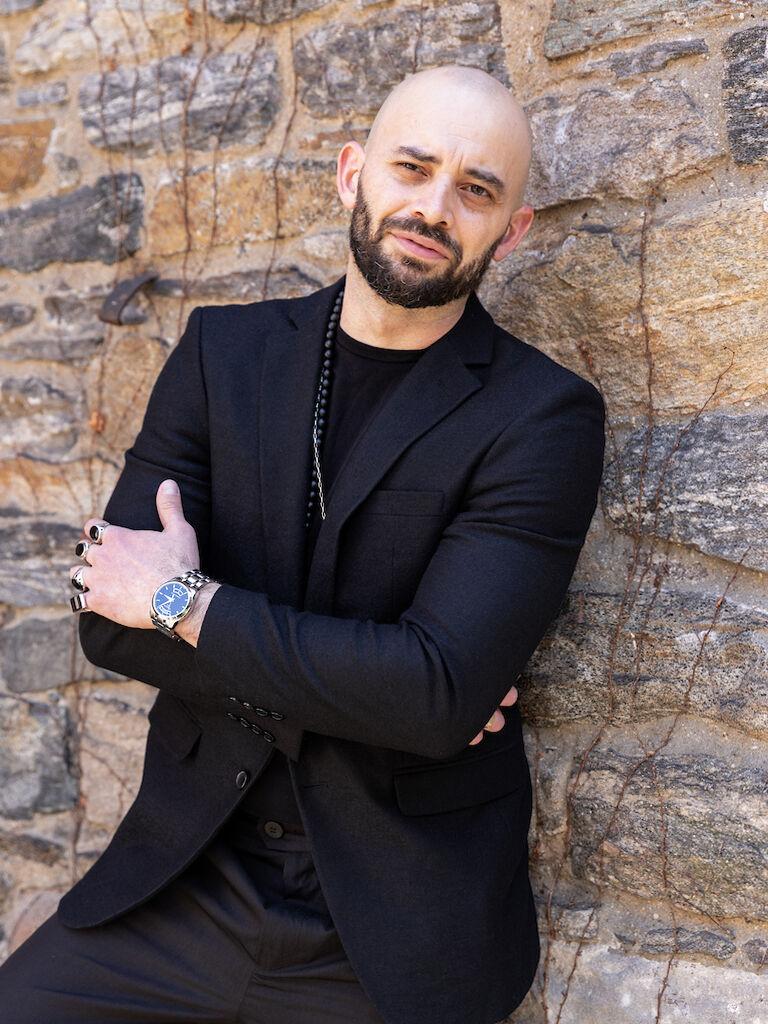 This concept, known as "ancestral" or "genetic" memories, touches on a subconscious phenomenon where "past memories, experiences, and trauma can be passed on through DNA," according to the Center for Tribes, a website for "tribal child welfare professionals."
"When communities live these impactful moments in history, like colonization, that are so extremely violent, we carry this violence with us through many generations," Núñez says, with that being a core part of a work he is presenting from November 17 through 19 for Danspace Project, another New York City dance nonprofit where he is a resident and commissioned artist.
"The Circle or Prophetic Dream" not only focuses on "how the body and sound inhabit social space as new forms of nomadism in the midst of the current international migration crisis," as referenced on the show's page, but to increase the visibility of "audio description as an art form."
"Audio description is this tool that we use to make dance accessible for blind people and low-vision people," Núñez says. The two pieces are twins — one the circle, the other the square — to show themes about "journeys of immigration."
As one centers on "moving freely through the space," its companion examines the confines of movement when prevented from doing the same, Núñez explains.
In March, Núñez will be performing for the Abrons Arts Center, where is a 2022-2023 Performance AIRspace Resident. He was also a 2018 Leslie-Lohman Museum Fellow, the same institution which later commissioned "Yo Obsolete" in film form.
Núñez furthers his advocacy by working with various nonprofits like Movement Research, where he is also responsible for founding the Accessibility Advisory Team, a group of disabled artists who banded together to foster inclusive practices throughout all of Movement Research.
At every creative venture, Núñez strives to ensure that disabled people "have the right to have an artistic experience; to enjoy painting, to enjoy sculpture, to enjoy dance in different ways." He also tackles film, sound art, and writing, but everything is informed by his background as a choreographer — Núñez hesitates to classify his work, but just knows that it is "experimental dance for disabled people," with everyone welcome to join.
Currently, Núñez spends late Tuesday afternoons as a visiting professor for his dance workshop, "Introduction to Radical Access: Disability Justice in the Arts." He explains "radical access" as "about the different ways in which parties can embrace accessibility as a form of care, as a form of creative practice," rather than just what suffices.
"Accessibility in the U.S. is always perceived in a very institutional way, and by that, I mean that everybody wants to be in compliance with the law — that is the Americans with Disability Act — and so everybody wants to make sure that they have American Sign Language interpretation, they want to make sure that they have closed captions, they want to make sure that they have an elevator in the building. But radical access goes beyond compliance and this sense of institutionalized access. It's more about the human part of access," Núñez says, with that extending to the creative and artistic applications of the course.
"People in disability arts are doing amazing things. They're creating technology, aesthetics, different ways of exploring access that are more experimental and giving audiences a more multi-sensorial experience. Before, you used to go to museums, and you had to listen to the audio description of the painting, and now artists are making art that is tactile, so people can touch it," he adds.
The class, Núñez says, is more of a laboratory, where he supplies the academic materials and research so that the students can "explore how they can push the boundaries of what access and disability means" in various contexts.
Even when he lived in New York City, Núñez was aware of the prestigious yet competitive nature of the Princeton fellowship application, submitting his entry after encouragement from others. In a March 7 announcement, the Lewis Center says that Núñez and Thomas, a singer, songwriter, and storyteller, were chosen from more than 700 applicants.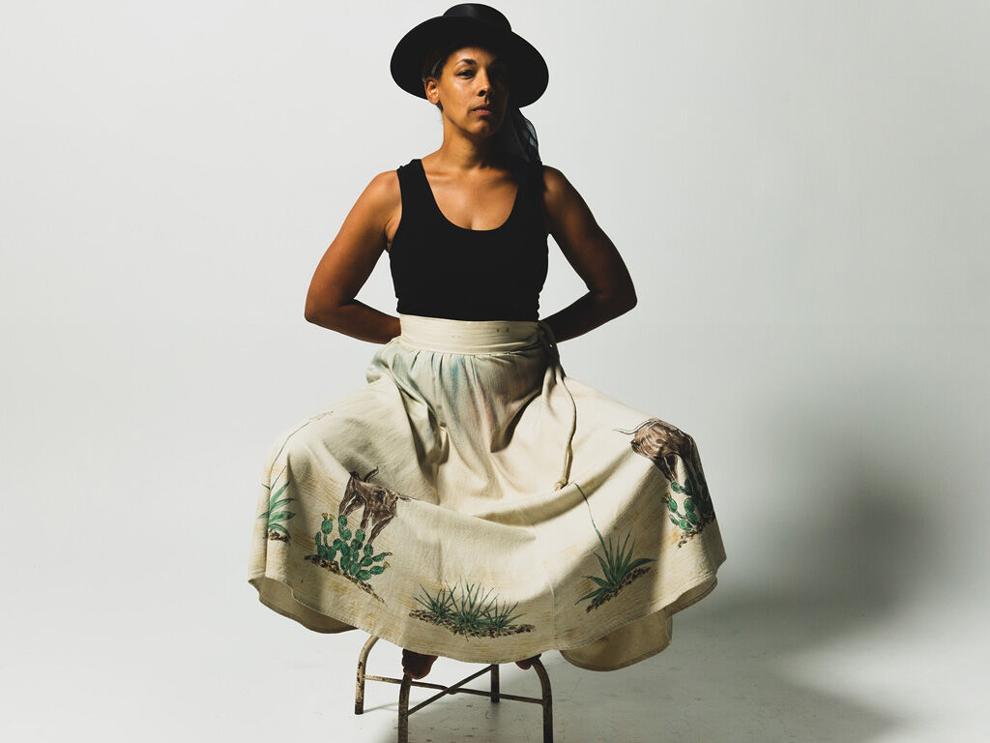 It's his first major award, and Núñez says that "because of my disability, because I'm an immigrant, because of many intersections in my identity — I don't feel that I ever felt very supported by many institutions...[but] now, disability in the arts is having a moment, and I feel that this is the right time for me to put the work out there."
Núñez says that while people "tend to generalize social justice" and equate the histories of all groups with each other, highlighting disability is important because the opportunities to do so are traditionally lacking — both in nuance and visibility.
"Disability, to me, is one of the most fluid identities in humans, because it has an impact on every race," Núñez continues, adding that "it does not discriminate" between class, wealth, and other margins. "Fighting for disabled people's rights is fighting for humanity's rights."
In relation to the PPL event, Núñez explains that "disability is always present, and is always absent, as well," saying that "the immigration system in the U.S. is very unfriendly towards disabled immigrants. It's because disabled immigrants are considered a burden for the system — as if disabled people cannot work, as if disabled people have no goals, and that disabled people have no professions," among other misconceptions.
"When it comes to the media, which is massive in the U.S. — television, Netflix, internet — there's still many negative metaphors about being disabled," Núñez says. "For example, what they call inspiration porn — using disabled people to inspire others — that is still very present in the culture, and even on TV shows."
Shows tend to present disability and disabled individuals "from a charity model," he continues, with the narrative more of "tragedy" than appreciating their talents. This is why "art and academic spaces like Princeton," Núñez explains, "are really fighting for a change" through empowering the voices of communities that have been historically underrepresented.
Núñez hopes that in a few decades from now, these dialogues will no longer only be contained to "specific circles," with positive public sentiments reflected in practices and all forms of artistic expression. Until then, the Princeton visiting professor welcomes people to reach out, at the library lecture or otherwise, with questions, invitations, and requests to listen in on one of his "radical access" classes.
---
'Art at the Intersection of Immigration, Gender & Disability,' Princeton Public Library, 65 Witherspoon Street, Princeton. Presentation by Princeton University visiting fellow Christopher Núñez. Thursday, September 22, 1 to 2 p.m. Hybrid. Registration is only required for remote attendees. www.princetonlibrary.org.
For more information on Christopher Núñez, visit unpezverde.com.
For more information on Marielys Burgos Meléndez, visit www.marielysbm.com.