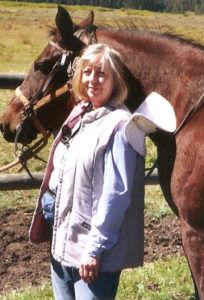 Morven Museum & Gardens picks up its pandemic-postponed programs on Thursday, November 19, when Perdita Buchan provides the virtual talk "Utopia, New Jersey: Travels in the Nearest Eden."
Based on Buchan's 2007 book of the same name, the presentation is designed to complement the recently reopened Morven exhibition, "Dreaming of Utopia: Roosevelt, New Jersey," on view through January 24.
Roosevelt, the town designed by the U.S. government to give a fresh start to Depression-era workers, is one of the eight chapters in Buchan's Rutgers University Press book chronicling the rise and fall of various New Jersey-based Utopian ventures.
Others include American author Upton Sinclair's Englewood colony of artists and educators, Union Township's colony where homeless men would work and learn trades, and the Physical Culture City in Spotswood where one "could live the kind of life they could not find out in the rest of the world" — including scant attire.
The British-born Buchan lives in Ocean Grove and writes novels, non-fiction books, and magazine articles, including a New Jersey Monthly story on Roosevelt, New Jersey, architect Louis Khan.
In her utopia book opening, excerpted here, Buchan touches on her fascination with utopias and here fleeting experiences living in a commune:
My interest in alternative communities is probably inherited. My English great grandfather was a composer, a friend of the painter Edward Burne-Jones. Burne-Jones was a member of the Pre-Raphaelite brotherhood and a disciple of William Morris, socialist and guiding light of the Arts and Craft movement. . . I didn't know much about Morris's utopian socialism, but a group of people living for art at romantic Kelscott Manor (Morris's retreat) beside a sleepy Thames seemed paradise enough.
Utopia, I have since learned, takes many forms. Vermont, when I lived there, was a major locus for hippie communes. I knew of a number, some of shorter and some of longer duration.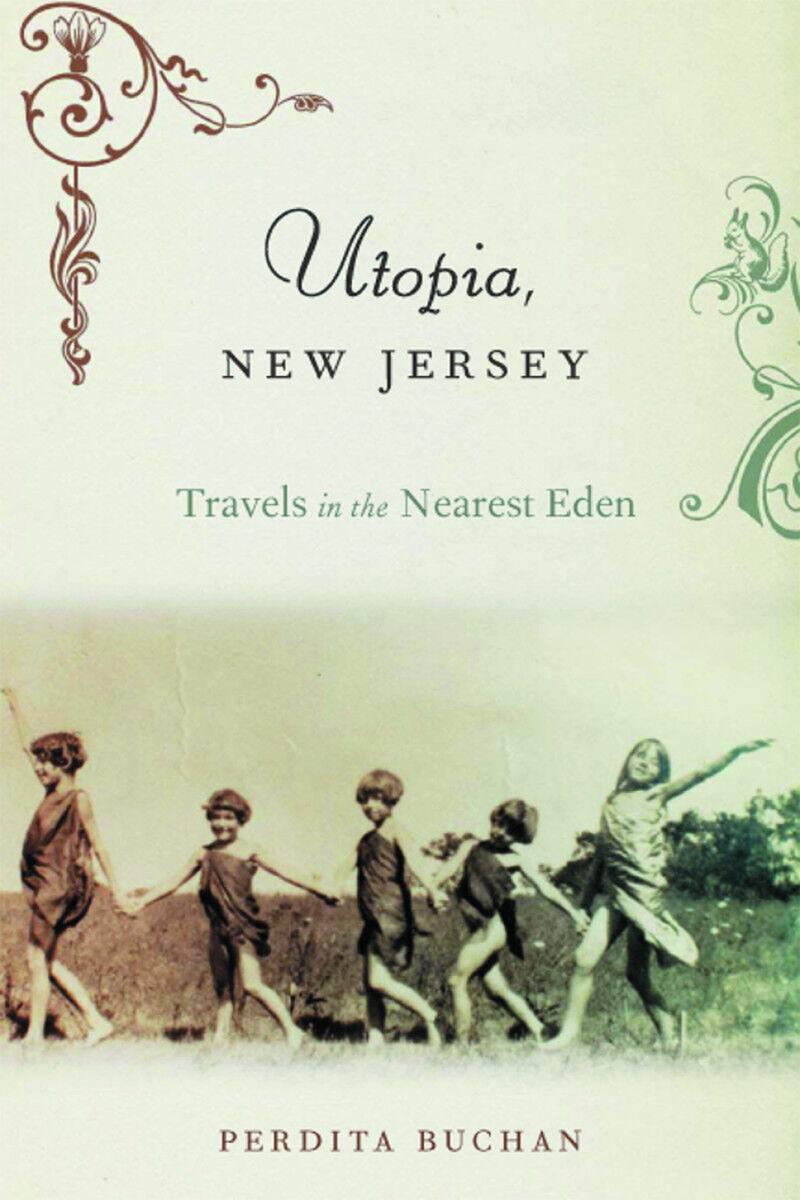 I remember dinner at the Fish Farm, a crumbling farmhouse that satisfied my interest in both community and dereliction. I cooked with (noted 20th century nutritionist) Adelle Davis and studied "Living the Good Life," Scott and Helen Nearing's tale of subsistence farming at the foot of nearby Stratton Mountain.
I defined the term utopian broadly in choosing communities. My Random House Dictionary defines utopia in ever less qualified terms, from its origin as Sir Thomas More's fictional island, perfect in laws, politics, and so forth, through a "place or state of ideal perfection," to "any visionary system of political or social perfection," all were visionary.
When my daughter was born, I read A.S. Neill (a British education reformer who advocated self-regulation) and determined that I would have to return to England to send her to Summerhill, his progressive school. For one heady moment some could believe that the world was changing and that children would have to be educated for something freer and better.
The first time I left Vermont was for a 'commune" in a big Victorian house on the New Jersey shore, established in the waning days of the Vietnam War by my then-husband's draft lawyer.
This commune had much in common with Upton Sinclair's Helicon Hall, a group of professionals, lawyers, and professors trying to combine domestic life with their work. Like those at Helicon Hall, we too cooked and took care of children in rotation, meeting on Saturday nights to plan the week. When one person's patience with a three-year-kid was exhausted, someone else took over. I loved it. This, I thought, was the way to live. But it didn't last.
For the next 20 or so years, I lived and worked in another kind of intentional community — a boarding school in Concord, Massachusetts, home of Emerson, Thoreau, and Bronson Alcott. I often drove up to Fruitlands, Alcott's failed utopian experiment, on its high hill. I swam in Walden Pond and explored the replica of Thoreau's hut. I read Hawthorne's "Blithedale Romance" and tried to understand the convoluted ideas of (early 19th century French socialist reformer) Charles Fourier, whose philosophy was the basis for Brook Farm and the North American in Red Bank, New Jersey (both utopian-type colonies).
One sabbatical year I became a "colony bum." With a novel to finish I traveled from artists' colony to artists' colony, from New England to Virginia to Lake Forest, Illinois, and back to New England. Most artists' colonies came into being during the same time as the utopias I write about here. Like these utopias, artists' colonies often embody someone's, usually a woman's, dream for temporary freedom from domestic responsibilities and distractions, a community where art is central.
Eventually, something pulled me back to the mid-Atlantic and New Jersey. It's a paradox that, living in a state that tears down and rebuilds at a frightening rate, I am constantly aware of the past. It is almost as though New Jersey has compressed centuries of archaeology into a short space of time.
I found at least ten utopian communities in New Jersey that had existed (between 1850 and 1950).
I went looking for the physical and spiritual remains of some of them. I dove down New Jersey highways and backroads. And from those explorations come the description of what remains of each dream . . .
Utopia, New Jersey: Travels in the Nearest Eden, Morven Museum and Gardens. Virtual talk by Perdita Buchan, Thursday, November 19, 5:30 p.m. Register. $10. www.morven.org.