Her real name was You'll Do Lobelia. She changed it and became a star. Long before there was Cher, Madonna, or Beyoncé, there was Elsie.
Elsie the Cow was an American icon. She is also an American story. Today, only those above a certain age or consumers of Borden Condensed Milk will know her.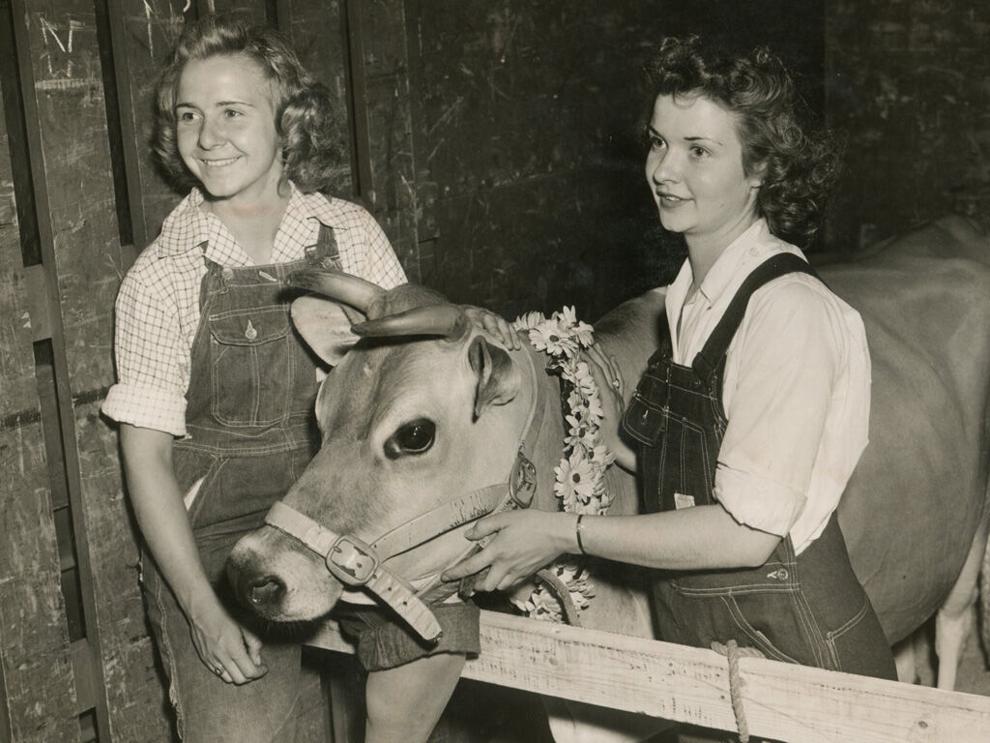 More will know her "husband," Elmer, whose drawing is on the label of every bottle of Elmer's Glue-All.
But with apologies to Olympic Champion Rebecca Soni and movie star John Lithgow, Elsie the Cow is Plainsboro's most famous citizen.
At the height of her career Elsie was noted as the most famous icon in America, not an easy feat when you are up against such formidable competitors like The Campbell Soup Kids, the Marlboro Man and The Jolly Green Giant.
According to Ad Age magazine, Elsie ended up being one of the top 10 advertising symbols of the twentieth century.
This national figure lived and died right here in Plainsboro. In fact, she died 80 years ago on April 20, 1941.
Elsie's Plainsboro story begins in Massachusetts in the 1890s. Much of the fresh milk sold at that time to the public was unsanitary, resulting in illness and high infant mortality.
Two men, Dr. Thomas Rotch and Mr. Gustavus Gordon, wanted to address that problem. They wanted to provide a milk product that was pure, more like human milk in its content and safe for babies. In 1891 they met with George Walker of Boston, a businessman interested in the undertaking. On December 1, 1891 the first Walker-Gordon laboratory was opened for business in Boston, Massachusetts.
The problem the laboratory encountered was getting good quality milk for a basis. They soon realized they could not trust what was available on the market and needed their own source.
In 1897, Walker-Gordon purchased 40 acres of land in Plainsboro. The town was chosen because it was pristine, located midway between New York and Philadelphia, positioned on the Pennsylvania Railroad line, situated on Route 26 (now Route 1) and had access to the Delaware and Raritan Canal, which was still in use.
There was even a trolley line from Trenton to New Brunswick that passed through the village. But, Walker-Gordon needed a great manager to run the dairy. In April of 1898, they hired Henry W. Jeffers, a graduate of Cornell University's School of Agriculture.
To tell the story of Walker-Gordon and Henry Jeffers would take longer than this space allows. Suffice it to say that the dairy farm continued to grow to about 2,400 acres. They employed large portions of the town as either dairy workers or farmers who grew feed for the cows.
Jeffers was a visionary. While watching cows walk in a single file line on a trip to Europe he conceived the idea of the Rotolactor, a cow 'merry-go-round' that could milk cows in a much faster and efficient manner.
This machine attracted a lot of attention in the dairy industry. In 1929, The Borden Company, a national dairy corporation, bought the stock of Walker-Gordon—probably as much to have the Rotolactor for themselves as to make certain no competitor could get their hands on it. The acquisition also gave Walker-Gordon the cash they needed for the project.
During the 1930s, the Borden Company's success created government concern about their size and so various anti-trust suits were contemplated. The populace began to think of Borden and the other major dairies as money-grubbing oligopolies.
To address this, Borden began to focus on a friendly advertising campaign that would make them look better in the public eye. In 1936, the dairy began a series of medical advertising ads. These were free ads and posters provided to doctors to display and show the benefits of milk consumption.
The ads had a variety of cartoon cows associated with them: Mrs. Blossom, Bessie, Clara and Elsie. The concept was to give Borden a softer, more humane look (while at the same time selling even more milk).
In 1938, Borden became a sponsor of a network news radio commentator named Rush Hughes. He read a commercial featuring Elsie on the air that brought in lots of fan mail—not for Hughes, but for Elsie! Elsie quickly became the sole "spokescow" for Borden.
By 1939, Elsie was featured in national consumer magazines and became part of local community programs. In this same year the New York's World Fair was to open and Borden would have a huge display there.
Jeffers had a large part in that project. He found the proposed Borden displays boring. He suggested instead that Borden install a Mini-Rotolactor.
This Rotolactor could handle 10 cows at a time in 12-minute cycles, milking 150 cows three times a day. It was a big success. However, there was still downtime when no cows were milked. During this period there were no crowds in the Borden display.
There were eight hostesses at the Borden display hired to answer questions from the visitors. Those questions broke down to 20% about the Rotolactor, 20% about the location of the restrooms and 60% asking which of the cows on the Rotolactor was Elsie.
Borden needed a real Elsie—and fast! Fortunately, they found the perfect cow. She was a Jersey cow (which are known to be very mild) from their Elm Hill Farm in Brookfield, Massachusetts.
Seven years old, her name was You'll Do Lobelia. Beautiful, photogenic, good-natured (and a bit of a ham), she was rechristened Elsie. When the other cows were not being milked, Elsie would ride the Rotolactor alone wearing her trademark chain of daisies around her neck and on her back, a blanket with her name—waving her tail to the crowd.
Elsie was a smash and the Borden display a big success. At the end of the season Elsie gave a "Bovine Ball" for the press. This proved so popular that other appearances followed. Elsie dined at the famous Stork Club and also at the 21 Club.
She went on numerous trips, mostly for charities. When she wasn't working, Elsie lived in her own barn at the Walker-Gordon Dairy in Plainsboro. (The site is now the home of the Walker Gordon Farm housing development).
The success of Elsie at the Fair led Borden to make her the feature presentation in 1940 at the World's Fair. They created for her the "Cow Boudoir." The style was "barn colonial."
All sorts of barn props were used. Butter churns became tables, milk bottles were converted to lamps, and a chaise lounge was made from a wheelbarrow. Around the room there were paintings of Elsie's "ancestors" such as Aunty Egglestein, Cousin Beauregard, Sir Persevere, and Admiral Uncle Bartholomew (who went down on the Battleship Maine).
The 1940 success of Elsie led to RKO Pictures requesting that Elsie have a starring role in Little Men, a film featuring Jackie Oakey and Kay Francis. Elsie was to play Buttercup the cow. But there was a problem. In order to give milk, a cow must have a calf. And so it was that Elsie was 'with child' at that time.
Borden was terribly concerned about sending Elsie to Hollywood in that condition. RKO promised the finest of care for Elsie and Borden agreed. But, while Elsie was gone, what would happen at the World's Fair?
Again, Borden advertising geniuses came up with a plan. First, as it would not be seemly for Elsie to be pregnant outside of wedlock, they needed to find a husband.
They selected a mild bull named Sybils' Dreaming Royalist. Sybil would now become Elmer (and eventually go on to be the spokesbull for the Borden Chemical Division").
Second, Elmer would take over the boudoir. And so he did, leaving clothes, beer bottles, poker chips and cards all over while his wife was away. The crowd loved it.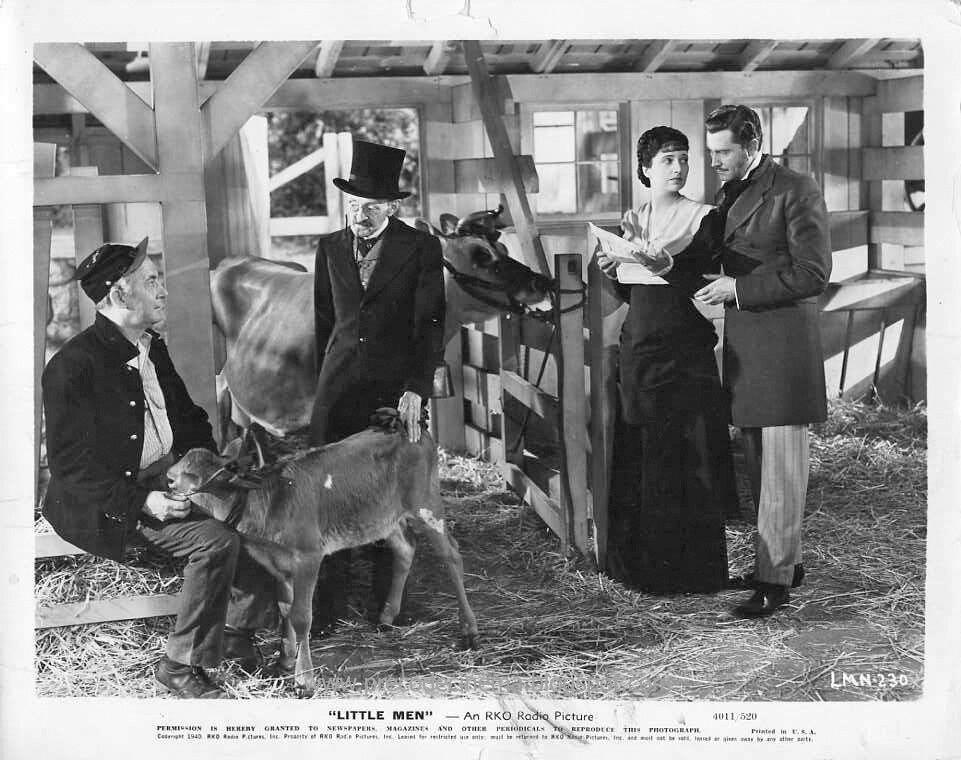 Elsie returned in September as a "moo-vie" star with a darling calf named Beulah. The boudoir, now cleaned up and redecorated, contained a calf-coop for the little calf, a clothesline with diapers hanging from it, a hand-knitted four legged sweater and booties—four booties of course!
Borden now had the most popular display at the World's Fair, overtaking General Motors Futurama, which had finished first in 1939.
When the World's Fair closed in November, Elsie began to travel again, now with a portable cow boudoir, and sometimes with Beulah. When going by train they required an entire freight car for all of their belongings.
Tragically, on April 16, 1941, Elsie was on her way to Shubert Alley and travelling north on Route 25 (now Route 1&9) in Rahway when her truck was slammed from behind, severely damaging her vertebrae. She was rushed back to Plainsboro to a veterinarian on Dey Road.
They considered various treatments, including traction, but in the end there was nothing to be done. Elsie was euthanized on April 20 and buried at the Walker-Gordon Dairy behind the carpenter shop. A headstone was later created to mark her resting place.
The demise of Elsie, while it did appear in the newspapers, did not create a national outcry that led children to stop drinking milk. Borden quickly selected a new Elsie with an equally star quality disposition.
Where the new Elsie came from is a matter of some debate, but it seems likely that she came from one of the local herds servicing Walker-Gordon in Plainsboro.
Quite possibly she came from the Harlow Underwood dairy farm. We do know that the second Elsie's real name was Noble Aim Standard. The new Elsie continued in her predecessors hoof steps and went on tour.
When WWII broke out Elsie traded her farming boots for army boots and began touring the nation selling War Bonds. By the end of the war she had sold $10 million worth of these necessary instruments.
Elsie did a large part of these travels with two girls from Penns Neck, but that's another Elsie story. For now, we recall and honor the life of a local cow that hopefully made the world a little nicer place in which to live. Elsie—the Pride of Plainsboro!