Princeton Symphony Orchestra
The Princeton Symphony Orchestra, one of the handful of regional performing arts groups to maintain presentations over the past year, opens its season in September with two outdoor chamber concerts at Morven.
The first is Jasper String Quartet. The respected Philadelphia ensemble and professional quartet in residence at Temple University will perform works by American composer Florence Price and French composer Maurice Ravel. $12.50 to $25. Thursday, September 16, 5:30 p.m.
The Exponential Ensemble, based in New York City, follows with a concert featuring works by less familiar 20th and 21st century composers, including the late New Jersey resident Ulysses Kay and contemporary American artist Valerie Coleman. $12.50 to $25. Thursday, September 23, 5:30 p.m.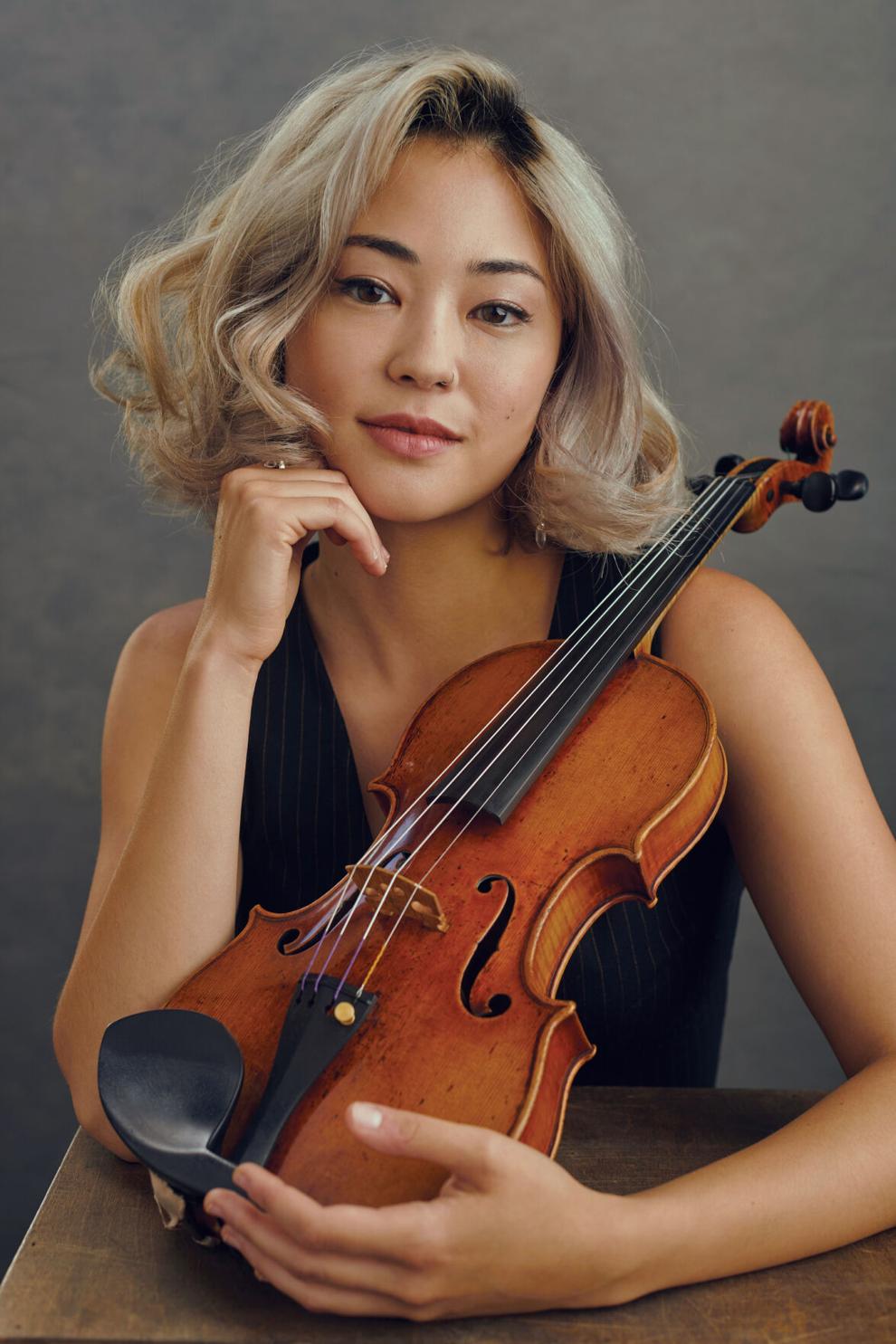 The orchestra under the baton of Rossen Milanov then moves to McCarter Theater in October with "Mendelssohn & Beethoven." The program features Felix Mendelssohn's Violin Concerto performed by noted 25-year-old Seattle native Simone Porter. Other selections include Beethoven's Fourth Symphony and New York City-born Jessie Montgomery's "Banner," written in 2014 as a tribute to the 200th anniversary of "The Star Spangled Banner." $25 to $90. Sunday, October 3, 4 p.m.
"Wosner Plays Mozart" follows in November. The concert includes Israeli-born pianist Shai Wosner's presentation of Mozart's Piano Concerto 15 in B-flat, Robert Schubert's "Tragic Symphony," and contemporary American composer Evan Williams' "The Dream Deferred," inspired by a Langston Hughes poem. $25 to $90. Thursday, November 4, 7:30 p.m.
View website for venue information. www.princetonsymphony.org.
New Jersey Capital Philharmonic Orchestra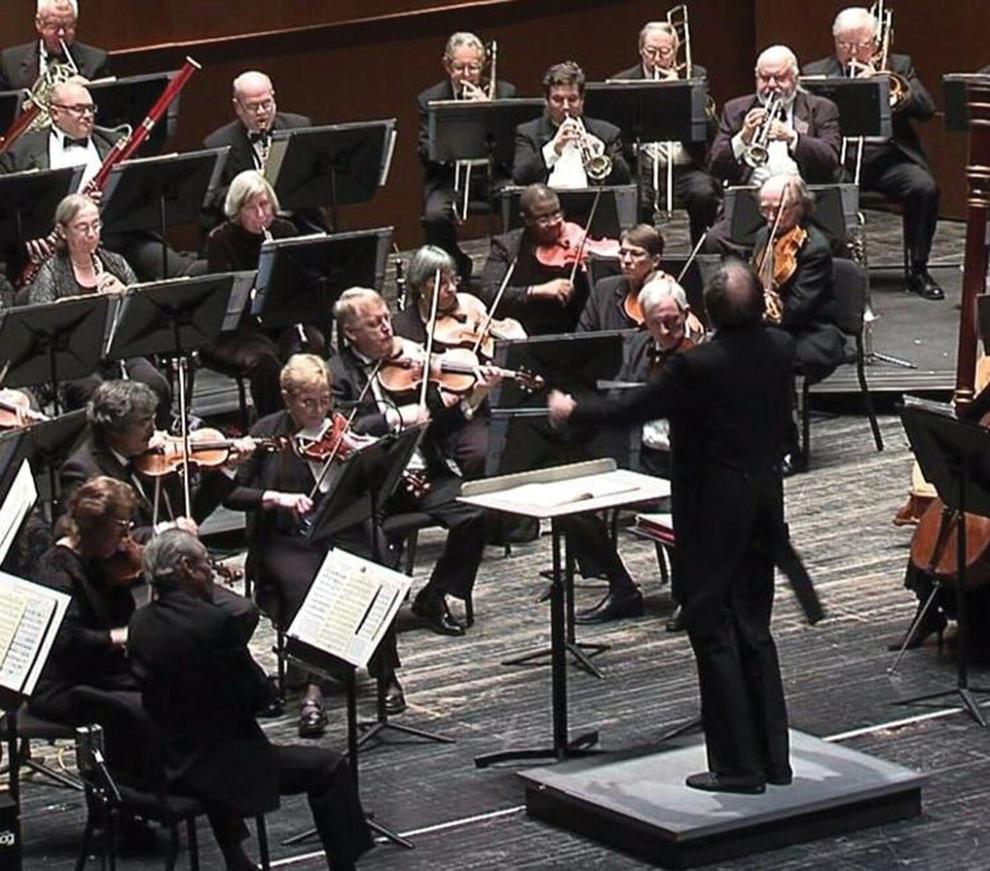 Trenton's symphonic orchestra opens its new season at Trenton's War Memorial Building in October with an encore of "The Dream of America" concert that celebrates the immigrant experience and works by American composers. In addition to Charles Ives' "Variations on America" and Aaron Copland's "Appalachian Spring," the concert's highlight is contemporary American composer Peter Boyer's "Ellis Island: The Dream of America," a multimedia work featuring seven live actors.
"The Boyer piece took us through a multiplicity of emotions, but the music was never sentimental or overbearing. The (orchestra) played it with artistry, passion, and compassion," noted a U.S. 1 review on the first Trenton performance in 2016. Saturday, October 23, 7:30 p.m.
"Classic Christmas" arrives in December with Lambertville soprano Gianine Campbell hosting a matinee celebration of holiday-flavored favorites that include "March of the Toys," "Carol of the Bells," and selections from the opera "Hansel and Gretel." Also performing with the full orchestra is the legendary War Memorial Organ. Sunday, December 5, 4 p.m.
The New Year's Eve concert follows with a pre-concert organ presentation by celebrated regional organ master Brett Miller and the main program featuring the lively music of Johann Strauss, Richard Rodgers, George Gershwin, and others. WWFM radio host David Osenberg hosts the Trenton tradition. Friday, December 31, 8 p.m.
Capital Philharmonic, War Memorial Building, 1 Memorial Drive, Trenton. www.capitalphilharmonic.org.
McCarter Theater
The powerhouse art center's visiting classical artist series returns in October with the following fall events:
Jan Lisiecki, the 26-year-old Canadian pianist, returns with an all-Chopin program of etudes and nocturnes. $40 to $55. Friday, October 15, 8 p.m.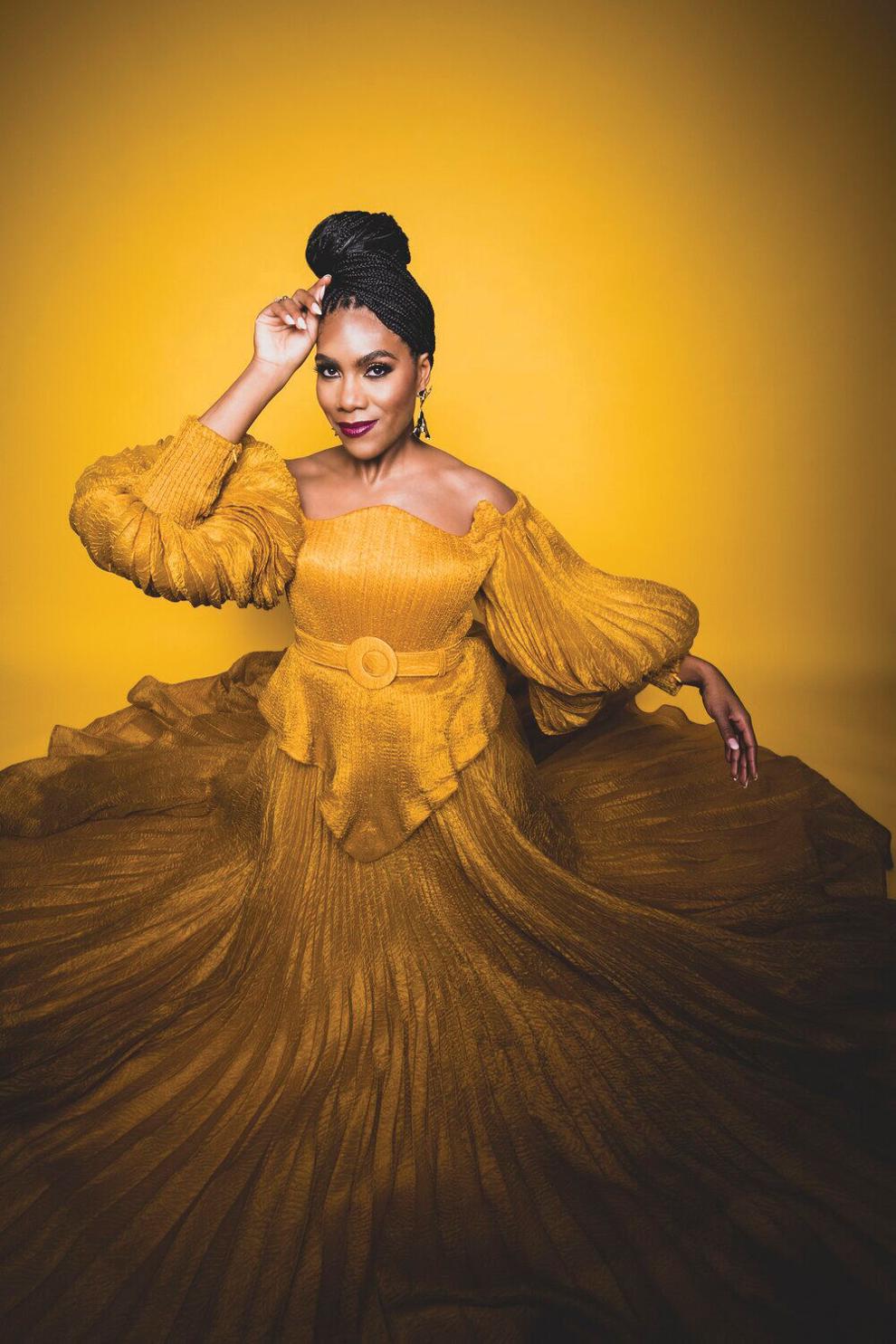 J'Nai Bridges, the West Coast "rising star" mezzo-soprano opera singer, who performed with the Metropolitan Opera and Washington National Opera, brings her international tour to Princeton. $40 to $60. Sunday, December 5, 3 p.m.
The Chamber Music Society of Lincoln Center arrives with its annual presentation of Bach's six Brandenburg Concertos — featuring 20-plus all-star musicians. $55 to $70. Thursday, December 16, 8 p.m.
Stewart Goodyear, the acclaimed Canadian pianist noted for his presentation of Beethoven's complete piano sonatas, returns to McCarter to perform selections from Tchaikovsky "The Nutcracker." $5 to $55. Sunday, December 19, 3 p.m.
McCarter Theater, 91 University Place, Princeton. 609-258-2787 or www.mccarter.org.
Princeton University Music Department
"So Percussion" presents a live concert to open the new season. The first live university performance since the pandemic, the innovative New York percussion ensemble in residence at Princeton will be joined in Richardson Auditorium by Maryland beatboxer/vocalist percussionist/breath artist Shodekeh Talifero and present a program including the artistry of Bang on a Can musicians Bryce Dessner, Nathalie Joachim, and Julie Wolfe. Free; tickets required. Saturday, September 18, 7:30 p.m.
Princeton University Music Department offers new music events throughout the year at multiple venues, find out more at music.princeton.edu.
Voices Chorale
The dedicated area group is back with in-person presentations, starting with the auditioned chorus's Monday night rehearsals (with new members welcome) and its holiday concert at Trinity Episcopal Church in Princeton. It features movements from American composer (and Lawrenceville School alumnus) Randall Thompson's "Frostiana," contemporary composer Paul Carey's choral arrangements for women, Norwegian composer Loa Gjeilo's "Tundra," and Joan Szymko's settings of Langston Hughes' poems, "I Dream a World." Friday, December 17, 8 p.m.
Voices Chorale is announcing more concerts and venues at www.voiceschoralenj.org.
Princeton Pro Musica
The renowned area choral group returns in November with its season of live choral presentations. While the dates and programs have been set, the organization will announce the venues soon:
"Choral Favorites" features music by Brahams, 20th century French composer Maurice Durufle, and PPM director Ryan Brandauis. Sunday, November 7.
The annual holiday concert featuring the "Christmas Suite" arranged by artistic director Ryan James Brandau, and seasonal favorites such as "Silent Night," "Joy to the World," and "Auld Lang Syne." Sunday, December 12.
Princeton Pro Musica's updates can be found at www.princetonpromusica.org.
Westminster College of the Arts
Westminster faculty recitals get the respected choir college's season in gear. The free lineup is as follows:
Bass-baritone Mark Moliterno, Saturday, October 2, 7:30 p.m., and pianist Martin Neron, Saturday, October 9, 3 p.m., at Rider's Gill Memorial Chapel in Lawrenceville.
Oboist Melissa Bohl, Saturday, October 16, 7:30 p.m., and flutist Katherine McClure, Sunday, November 7, 3 p.m., at Bristol Chapel in Princeton.
Welcome Back — and Halloween — matinee concert featuring Westminster's Ruth Ochs conducting Westminster Community Orchestra at the Robert L. Annis Playhouse, Princeton, $10 to $15. Sunday, October 24, 3 p.m.
Fall Cabaret showcasing the talents of musical theater students at Rider University's Westminster College of the Arts in a theme-oriented evening of songs. Bart Luedeke Center Theater, Rider University, Lawrenceville. Free. Saturday and Sunday, November 6 and 7, 2 p.m.
Westminster Student Composition Concert presentation at Gill Memorial Chapel, Rider University, Lawrenceville. Free. Sunday, November 7, 3 p.m.
"Hänsel und Gretel" performed by Westminster Opera Theatre in German with English subtitles at the Yvonne Theatre, Rider University, Lawrenceville. $20 to $25. Friday and Saturday, November 19 and 20, 7:30 p.m.
The annual Fall Concert featuring the Westminster Pop/Rock Ensemble, tales place at the Gill Memorial Chapel, Rider University, in Lawrenceville. Free. Thursday, December 9, 7:30 p.m.
Westminster College at Rider University's multi-venue schedule information can be found at www.rider.edu/arts.
Princeton University Chapel
The After Noon Concert Series featuring the weekly Thursday, 12:30 p.m., performances by local, national, and international organists returns with Princeton University organist Eric Plutz. Free. September 9.
Princeton University Chapel at Princeton University. chapel.princeton.edu.
Tuning Up
At press time, Princeton University Concerts organizers say they are "actively working with Princeton University officials to lay the groundwork for a Spring 2022 season." Stay informed at www.prince­tonuniversityconcerts.org.
Also keep an eye on the following important groups as they finalize their plans: Boheme Opera, www.bohemeopera.com; Bravura Philharmonic, www.bravuraphil.org; Dryden Ensemble, www.drydenensemble.org; Lafiocco, www.lafiocco.org; New Brunswick Chamber Orchestra, www.newbrunswickchamberorchestra.org; and Princeton Singers, www.princetonsingers.org.