Museum and gallery staff members have been listening carefully to health experts on the best ways to open their venues safely to the public.
The result is that some museums have developed safe practices to do so while others are presenting digital programming while they explore reopening.
And while it is good news that many are slowly preparing to do so, the better news is that a few have.
Those that have reopened are as follows:
Grounds For Sculpture, 126 Sculptors Way, Hamilton. 609-586-0616. www.groundsforsculpture.org.
The outdoor grounds have reopened to provide the opportunity for visitors to encounter scores of works by contemporary artists working a variety of approaches — from classical to abstract. That includes works by nationally known New Jersey sculptors George Segal, Isaac Witkin, and, of course, J. Seward Johnson, who founded the grounds.
Advance registration is required. Monday and Thursday, 10 a.m. to 6 p.m., and Friday through Saturday, 10 a.m. to 9 p.m. through October 11 (closed Tuesdays and Wednesdays). $8 to $10.
Morven Museum, 55 Stockton Street, Princeton. 609-924-8144. www.morven.org.
"Dreaming of Utopia: Roosevelt, New Jersey" continues Morven's exploration of New Jersey themes and focuses on the history of a town that started as a farming and textile center during the Great Depression but became an arts community. That's because it became the home of such noted American artists as Ben Shahn, Bernarda Bryson Shahn, Jonathan Shahn, Jacob Landau, and others. Writer and U.S. 1 contributor Ilene Dube coordinated the exhibition on view through January 24.
Open 10 a.m. to 4 p.m. (with a half-hour closing for cleaning between 1 and 1:30 p.m.) Wednesday through Sunday. $8 to $10.
Trenton City Museum, Cadwalader Park, Trenton. 609-989-3632. www.ellarslie.org.
The museum reopens on Saturday, September 26, with "The Conversation Continues: Visual Language, Difference, and Common Ground," curated by Madelaine Shellaby.
A continuation of an earlier show of the same name, this installment includes 16 artists: Joyce Chen, Tim Eads, Lisa Fischetti, Terri Fridkin, Erika Gehringer, James Jansma, Shirley Kern, Marsha Levin-Rojer, Christina MacKinnon, Eva Mantell, Florence Moonan, Pat Martin, Jim Perry, Deborah Reichard, Richard Sanders, and Adam Welch.
According to materials, the exhibition invites "viewers to examine more closely each individual composition and perhaps discover surprising insights from the pieces' interactions." A curator's talk with the artists will take place virtually, and the show will be also available for online viewing.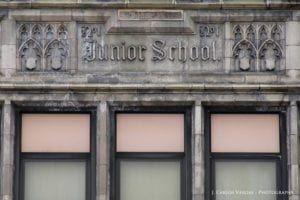 Also on view is "On the Forefront: Trenton's Jr. 1, 1916," curated by TCN and Trenton Historical Society board member Karl J. Flesch. The exhibition uses artifacts, memorabilia, and images by area photographers J. Carlos Vargas and Robert J. Sammons to explore the school's place in the nation's movement toward junior high schools and echo today's uncertain school re-openings.
Then look for "Trenton Women Artists" opening November 24. The exhibition is curated by nationally known Trenton artist Mel Leipzig and features of the work of the 12 following artists who have been an active arts presence in the city and region: Priscilla Algava, Liz Aubrey, Nora Chavooshian, Cheryl Eng, Tracy Jones, Terri McNichol, Marge Miccio, Dallas Piotrowski, Khalilah Sabree, Tamara Torres, Aundreta Wright, and Mary Yess. The show will remain on view into 2021.
Ellarslie's annual Holiday Boutique will take place Saturday and Sunday, November 14 and 15, from noon to 5 p.m. each day.
The museum will be open Fridays and Saturdays, noon to 4 p.m., and Sundays from 1 to 4 p.m. Social distancing measures will be practiced and only 25 visitors will be allowed in the museum at a time. Admission is a donation request.
Artworks Trenton, 19 Everett Alley, Trenton, 609-394-9436. www.artworkstrenton.org.
The nonprofit Trenton gallery is mixing general hours and appointment viewing as it reopens its doors on Saturday, September 19, with New Brunswick artist Chris Ernst's "New American Patriots." The project is the artist's effort to show the World War II contributions of women in military manufacturing and the war. On view through October 11.
Exhibitions by retired Lawrenceville High School art instructor Kahilah Sabree and Belmar-based artist Shahla Mansouri follow and are on view through October 27 through November 21, with a reception set for November 7, 6 to 8 p.m.
And the annual "Red Dot 10 X 10" fundraising exhibition — featuring an opportunity to purchase a small art work by some of the area's prominent artists — opens with a reception on December 12, 6 to 9 p.m., and continues through January 9. All exhibitions and openings are free.
Arts Council of Princeton, 102 Witherspoon Street, Princeton. 609-924-8777, www.artscouncilof­princeton.org.
"Art and Music: Touching Sound" is set for September 26 through October 24. The exhibition is a collaboration of the Princeton Artists' Alliance and Mobius Percussion and features paintings, drawings, and sculptures inspired by So Percussionist musician and composer Jason Treuting's "Paper Melodies (my music box music)."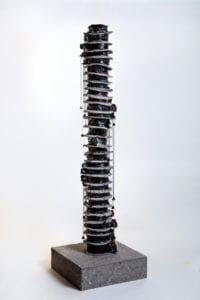 Participating regional artists include Fran Eber, Clem Fiori, Lucy Graves-McVicker, Susan Hoening, Bill Hogan, Susan Hogan, Eve Ingalls, Joy Kreves, Donna Payton, Kathleen Reziosi, Libby Ramage, Kren Francazio Sanders, Richard Sanders, Alice Sims-Gunzenhauser, and Ivia Sky Yavelow.
Additionally, the ACP continues its "In Conversation" series with a discussion between author-illustrators Barbara DiLorenzo, an established book author/illustrator who also teaches at ACP, and Rahad Malik Davis, the regional author/illustrator of Carefree Like Me (Mascot Books) and illustrator of the best-selling children's book "Sunne's Gift: How Sunne Overcame Bullying to Reclaim God's Gift." September 22, 7 to 8:30 p.m. Free.
Those providing digital exhibitions and programming are the following:
Princeton University Art Museum, Princeton campus, 609-258-3788, artmuseum.princeton.edu.
The museum has two online projects involving one of its recent exhibitions and its plans to create a new building.
"Interrogating Biases at LIFE Magazine" is set for Friday, September 11, at 2 p.m. The live webinar roundtable considers how 20th century American biases informed decisions related to the content of the popular Life magazine and the subject of the recent museum-sponsored exhibition "Life Magazine and the Power of Photography." The discussion will be moderated by Katherine A. Bussard, PUAM curator of photography.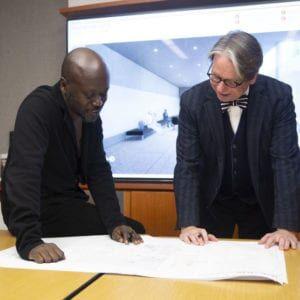 "Architecture and Experience: Designing a New Art Museum for Princeton," Wednesday, September 23, 1 p.m., is a discussion with Sir David Adjaye and PUAM director James Steward regarding Adjaye's concepts, ideas, and insights for the new building at the heart of the Princeton campus.
TCNJ Art Gallery, Art & Interactive Multimedia Building, College of New Jersey, 2000 Pennington Road, Ewing. 609-771-2633. tcnjartgallery.tcnj.edu.
"Be Here Now" opens online on September 9 and bring together artists and designers using design strategies and visual culture to examine systems for social change. Curated by Belinda Haikes and Margaret Pezalla-Grunlund, the project uses 'zine designs.
The Center for Women in the Arts, Douglass Library, 8 Chapel Drive, New Brunswick. 848-932-3726. iwa.rutgers.edu.
"Gendering Protest: Deborah Castillo and Érika Ordosgoitti," a virtual exhibition, is currently on view and features the work of exiled Venezuelan artists whose art responds to the country's political turmoil of the last decade. Curated by Tatiana Flores, professor in Rutgers University's departments of Latino & Caribbean studies and art history, the exhibition "carries a distinctly feminist form of social protest, relying on performative acts and activating the body in daring ways so as to challenge, not only the current political regime, but also heteronormative patriarchal culture and canonical Venezuelan aesthetics." A virtual artist's lecture is set for Thursday, October 29, from 5:30 to 6:30 p.m. on Zoom.
Zimmerli Art Museum, 71 Hamilton Street, New Brunswick, 848-932-7237. zimmerlimuseum.rutgers.edu.
Look for the new online "Zimmerli at Home" where visitors can explore the collection on eMuseum, create your personal art, watch Zimmerli-produced videos, listen to Zimmerli inspired playlists, and download a Zimmerli-inspired virtual background for Zoom meetings.
The museum is also presenting on YouTube and will have online programming related to its pandemic-affected exhibition "Angela Davis: Seize the Day," including the digital launch of a companion catalog.
Meanwhile, other regional galleries are still in the process of planning for reopening or new programming. And while U.S. 1 will keep follow developments, readers can keep themselves informed by checking the below websites:
Lewis Arts Complex, Princeton University: arts.princeton.edu/events/program/visual-arts; Rider University Art Gallery. Rider University, Luedeke Center, Lawrenceville: 609-896-5168 or www.rider.edu/arts; JKC Gallery, James Kerney Campus, Mercer County Community College: www.mccc.edu/community_gallery_jkc.shtml; Mercer County Community College Gallery, West Windsor: www.mccc.edu/gallery; and Gallery 14, Hopewell: www.gallery14.org.
Outdoor Art
Time to get out and see what artists are doing in the following socially distanced activities designed to open your eyes to the artistry in the region.
The Jersey Fresh Jam turns 15 on Saturday, September 12, and will celebrate as it always has — by painting the walls of noted Trenton-based business TerraCycle and filling the air with hip-hop music and spoken word.
The annual event — called "New Jersey's premiere hip-hop festival" — has its roots when coordinator artist Leon Rainbow and the artists of the group Vicious Styles Crew participated in a small paint-the-walls event at the internationally known recycling company's headquarters.
It has since turned into a one-of-a-kind community and family-friendly event.
The festival's name was inspired by the State of New Jersey's produce campaign with festival coordinators seeing art as their product.
The free, bring-your-masks event happens at TerraCycle Complex, 121 New York Avenue, Trenton. For more information, go to www.jerseyfreshjam.com.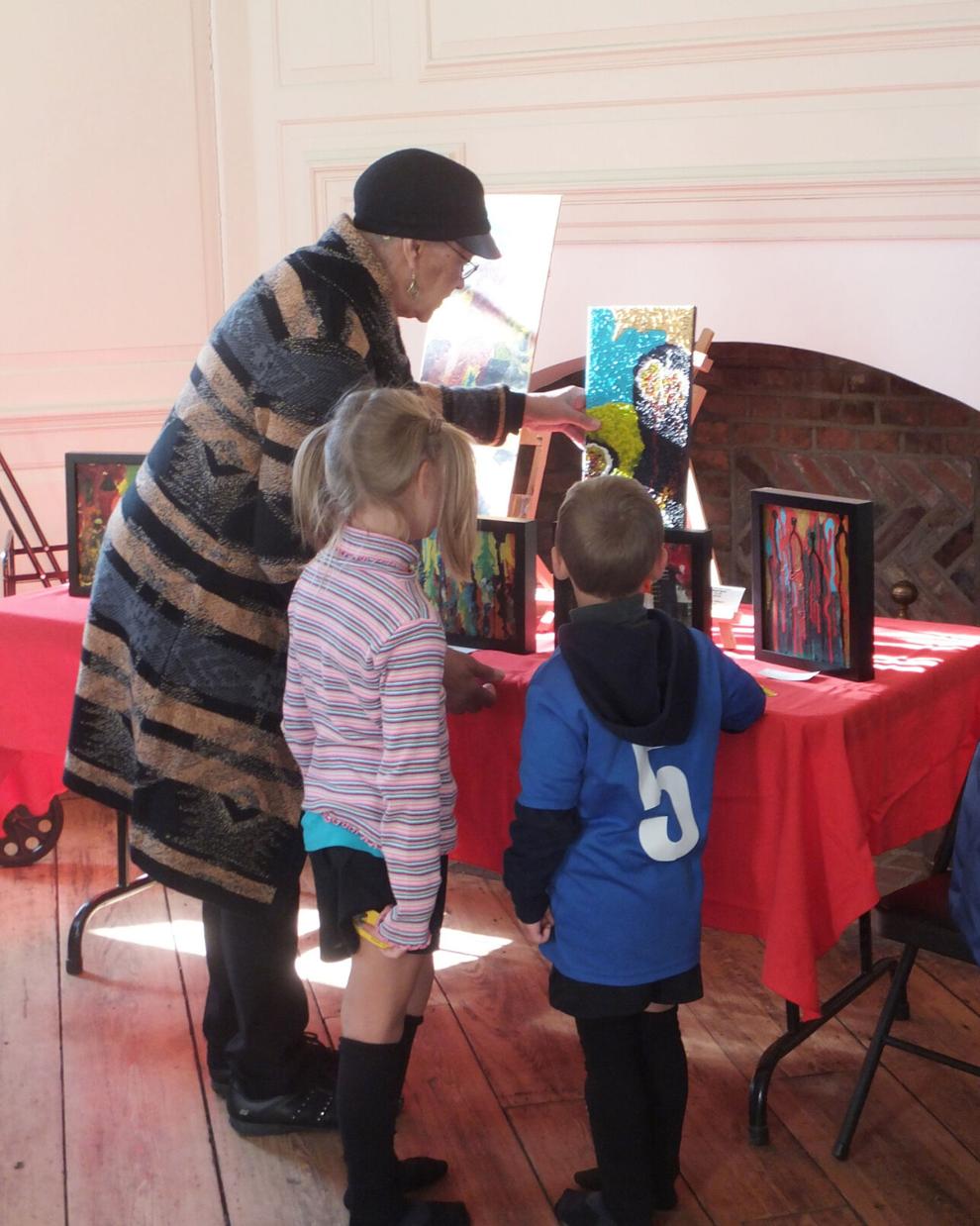 Artworks Trenton's Art All Day is set for Saturday, September 19, noon to 6 p.m. and mark's the organization's first physical live event since the pandemic forced the cancellation of the organization's major public event, Art All Night.
The event turns the city into an arts destination with artists and galleries opening their doors.
Health-conscious organizations note that "with COVID-19 still a risk, this year Art All Day attendees will need to wear face masks and practice social distancing in order to gain access to carefully selected and staffed indoor and outdoor artist sites."
Artists and attendees can get regularly updated information on Art All Day at www.artworkstrenton.org/art-all-day-2020.
Trenton's Ciclovia Festival is also set for Saturday, September 19,from noon to 6 p.m. on East Front Street.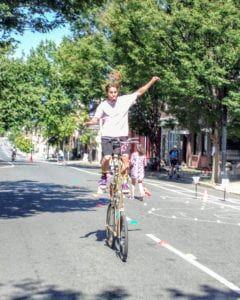 "Ciclovia" (pronounced "seek – low – VEE – uh") is Spanish for bikeway and refers to the Colombia-inspired street festivals being replicated in U.S. cities.
The second such event in Trenton, it is a cooperation effort of the Trenton Cycling Revolution, Art All Day, and Trenton City Hall.
Organizers call it "an opportunity to reimagine the city's streets for people and play, rather than for cars. For a few hours, the streets will turn into places where you can walk, run, skate, ride bikes, and enjoy active events while also getting to know your neighbors. Through this initiative, we hope to promote healthy, active living and encourage community in Trenton."
Free. For updates visit www.artworkstrenton.org/art-all-day-2020.