Area museums and arts centers are opening their doors and welcoming the community back to explore shapes and ideas.
Museums & Exhibition Centers
Grounds For Sculpture
The nationally known sculpture park will augment its usual schedule of exhibitions, such as the current one featuring national sculptor Bruce Beasley, with the premiere of its multisensory "The Night Forms Series" in November.
Part of a two-year partnership with Klip Collective, the light and sound project was specifically designed for GFS' 42 acres of sculpture and landscape design.
Klip Collective is a Philadelphia-based creative studio that uses projection mapping, lighting, and sound design to create immersive sensory experiences.
Founded in 2003 by media artist Ricardo Rivera, it has collaborated with the Hirshhorn Museum in Washington D.C., Philadelphia Museum of Art, Center for Contemporary Art in Moscow, Sundance Film Festival's New Frontier, and Longwood Gardens.
The first commission, "Night Forms: dreamloop," will feature more than a dozen designs by Rivera that bring visitors into a "visual and sonic landscape."
The evening presentations will expand the sculpture garden's hours and serve as a winter attraction. $14 to $28. November 26 through February 28, 5 to 9:30 p.m.
Grounds For Sculpture, 126 Sculptors Way, Hamilton. 609-586-0616 or www.groundsforsculpture.org.
Morven Museum and Garden
"In Nature's Realm: The Art of Gerard Rutgers Hardenbergh" continues through the end of 2021.
The New Brunswick-born Hardenbergh (1856-1915), the great-great-grandson of Queens College's (now Rutgers) first president, Reverend Jacob Rutsen Hardenbergh, was a self-taught artist and ornithologist.
Morven materials report the painter's "early love of wildlife became a lifelong passion for the study of birds. Splitting his time between New Brunswick and the Jersey Shore, Hardenbergh collected and preserved shore birds, sending important specimens to the Biology Department at Princeton University. Intertwined with his interest in the young field of ornithology was his development as an artist." The exhibit includes commercial work, porcelain designs, multi-colored prints, charts, and more.
While Morven continued to operate during the pandemic, it has postponed some of its new exhibitions to early 2022. $8 to $10.
Morven Museum, 55 Stockton Street, Princeton. 609-924-8144 or www.morven.org.
New Jersey State Museum
The recently reopened museum is regaining its momentum by extending the colorful and regionally significant photography exhibition "Preserving the Pinelands: Albert Horner's Portraits of a National Treasure." The museum also features exhibitions on New Jersey Native Americans, fossils, dinosaurs, and a permanent collection featuring works by scores of prominent American artists who also happened to be New Jersey residents.
New Jersey State Museum, 205 West State Street, Trenton. 609- 292-6300 or www.statemuseum.nj.gov.
Trenton City Museum at Ellarslie Mansion
"Trenton's Treasures" is an exhibition that celebrates the lives and work of two noted watercolor artists: Marge Chavooshian and Robert Sakson. Free. Opens October 11 and is on view through November 14.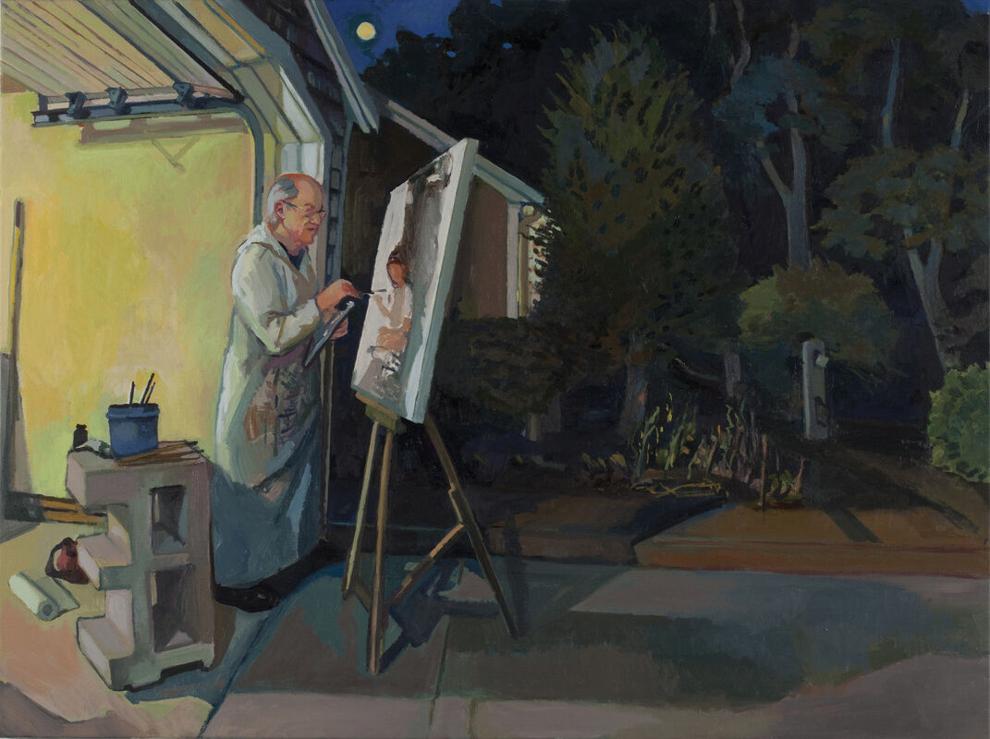 "Painting the Moon and Beyond: Lois Dodd and Friends" highlights the artistry of the nationally known New Jersey-born artist who began her career in New York City in the 1940s, stayed committed to painting figurative scenes despite changing fashions, and is now represented in the permanent collections of the Whitney Museum of American Art, Museum of Modern Art, Cooper Union, and others.
Curated by writer and painter Ilene Dube, the exhibition also touches on Dodd's influence as a teacher, mentor, and friend and includes work created by New Jersey artists Jeff Epstein, Dan Finaldi, and Elizabeth O'Reilly. Free. Opens November 19 and continues through April 29.
Also coming up, "Trenton High's Sport Nite: The Mighty Reds Vs. The Battin' Blacks," a history exhibit exploring a Trenton High School tradition and presented through photographs, newspapers, and memorabilia. November 19 through April 30.
Trenton City Museum, Cadwalader Park, Trenton. 609-989-3632 or www.ellarslie.org.
The Zimmerli Museum
The freshly reopened museum on the Rutgers University campus is presenting the exhibition "Angela Davis — Seize the Time." Davis is an American political activist, professor, author, feminist proponent of civil rights, and a member of the Communist Party and Black Panther Party. Using more than 250 archival posters, photographs, media materials, and contemporary works of art inspired by Davis' activism, coordinators say "the exhibition examines the role of the archive in history and memory, and positions Davis as a continuing touchstone for individuals and groups who call for social justice, the abolition of prisons, and the end of economic disenfranchisement."
Also on view is "Communism Through the Lens: Everyday Life Captured by Women Photographers in the Dodge Collection," the latter being the largest collection of Nonconformist art from the Soviet Union; "Microcosm of Mexico: 100 Original Woodcuts by José Guadalupe Posada"; "Mark Loughney: Pyrrhic Defeat, A Visual Study of Mass Incarceration, 2014 to the Present," images by the incarcerated admitted arsonist; and "Stitching Time: The Social Justice Collaboration Quilts Project," a project launched by inmates of the Louisiana State Penitentiary to create awareness and raise funds to support inmate hospice care.
Coming up: "Painting in Excess: Kyiv's Art Revival, 1985-1993," examining the blossoming of new art in the Ukrainian city after the collapse of the Soviet Union. Free. Opens November 6.
Zimmerli Art Museum, 71 Hamilton Street, New Brunswick, 848-932-7237 or zimmerlimuseum.rutgers.edu.
Gallery 14
The Hopewell-based fine art photography gallery is reopening with its "Members Welcome Back Exhibit," featuring works by all of the gallery's member artists. Opens with a reception Saturday, September 18, at noon, and on view through October 24.
Gallery 14, 14 Mercer Street, Hopewell. 609-333-8511 or www.gallery14.org.
Regional Art Centers
Arts Council of Princeton
The important Princeton center's visual art season opens in September with Aubrey J. Kauffman's "Constant Repeating Themes."
A prominent award-winning state art photographer and former New Jersey Network photo journalist based in Ewing, Kauffman says, "The themes of urban landscape and man's impact on the environment have long intrigued me both artistically and intellectually. I witness this in constructions as simple as building façades in a strip mall to the deserted athletic fields in parks and playgrounds. I seek to contrast and compare the interactions of natural and man-made elements." Free. Opens with a reception on Saturday, September 11, 3 to 5 p.m., and remains on view through October 9.
"Talk to Me," a visual conversation between New Hope-based painter Janet Filomeno and Hoboken artist Katherine Parker, follows. The works and exhibition were born when the two artists met by chance 25 years ago, became friends, and shared ideas. And while each continued to paint and show extensively in the New York/ New Jersey area, their studio visits over the years became "an important touchstone for each, a means of trying out and sharing new work, of examining challenges." Free. October 16 through November 20.
Arts Council of Princeton, 102 Witherspoon Street, Princeton. 609-924-8777 or www.arts­coun­cilof­princeton.org.
West Windsor Arts Council
"Well-Being Ourselves: Reflect, Reimagine, Connect" is a multimedia exhibition featuring the work of 22 artists invited "to explore well-being in a time of growing awareness around mental health, including emotional, psychological, and social aspects."
The jurors are artists Chanika Svetvilas and Gwynneth VanLaven. Svetvilas is a multidisciplinary artist with a studio in Hightstown, who "utilizes lived experience of mental health difference as a way to create safe spaces, to disrupt stereotypes, and to reflect on contemporary issues as a cultural worker." In addition to presenting work at the Society for Disability Studies Conference and the Pacific Rim International Conference on Disability and Diversity, she has exhibited at the Denver International Airport, Queens Museum, Jamaica Center for Arts and Learning, Brooklyn Public Library, Islip Art Museum, and most recently at Artworks Trenton.
VanLaven is a Michigan-based artist who practices in photography, installation, writing, performance, and social engagement. Her multimedia installation and photographic artwork have been exhibited internationally and at venues including the Smithsonian Institution and Kennedy Center.
This show will be held in the galleries at West Windsor Arts, 952 Alexander Road, Princeton Junction and at the new Whole World Arts in MarketFair, 3535 Route 1, West Windsor. Free. Opening reception at West Windsor Arts, Sunday, September 12, 4 to 6 p.m.
Schools, Colleges, and Universities
Princeton University Art Museum's Art@Bainbridge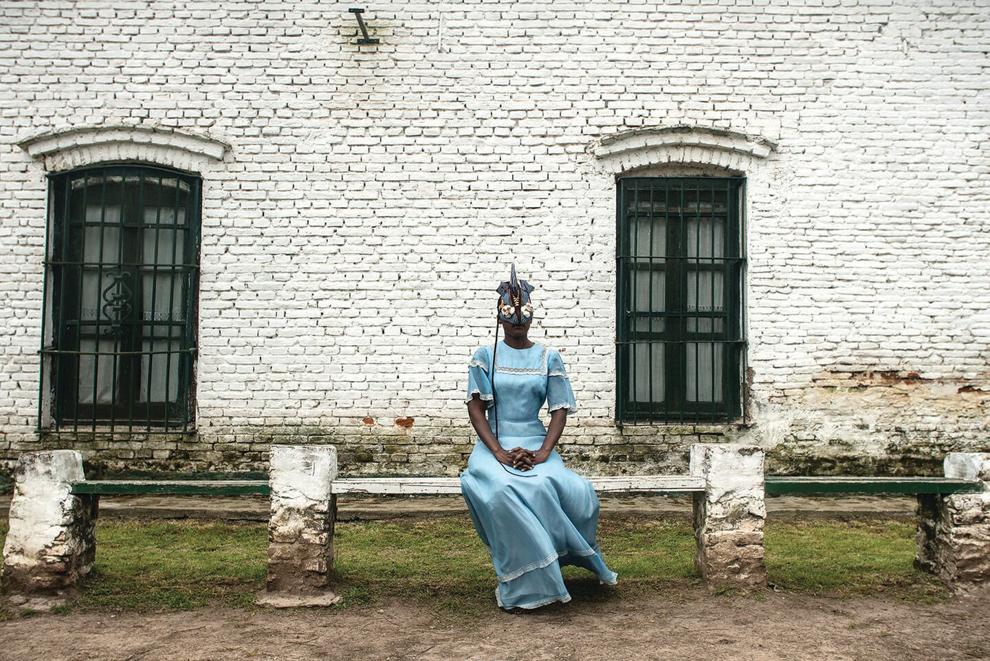 "Gathering Together/ Adama Delphine Fawundu" opens the new year at Princeton University Art Museum's downtown gallery space, Art@Bainbridge. Fawundu — born in Brooklyn to parents from Sierra Leone and Equatorial Guinea — is a multimedia artist who "seeks to link past and present by embodying feminine West African deities, inserting herself into the archive of Black history, and celebrating the transmission of cultural knowledge by her female forebears."
The Princeton installation will include 10 Fawundu works recently acquired by the PUAM. According to press materials, the show's title "alludes to Fawundu's artistic practice, which gathers together multiple strands of history; to the installation, which assembles several bodies of her work across a range of media; and to this shared moment as we begin to gather together again." Free. On view through October 24.
Art@Bainbridge, 158 Nassau Street, Princeton. Free. Art@Bainbridge hours are Tuesday and Wednesday, 11 a.m. to 5 p.m., Thursday to Saturday, 11 a.m. to 7 p.m., and Sunday 11 a.m. to 4 p.m. artmuseum.princeton.edu.
Mercer County Community College's JKC Gallery
"The Mark and the Memory" remains on view through Friday, September 17, as the gallery plans to announce its upcoming schedule. Meanwhile look for the third Thursday monthly gallery talk curated and moderated by regional artists Heather Palacek and Habiyb Shu'Aib.
JKC Gallery, James Kerney Campus, Mercer County Community College, Trenton Hall Annex, 137 North Broad Street, Trenton. 609-586-4800 or www.mccc.edu/community_gallery_jkc.shtml.
Center for Women in the Arts and Humanities
Muriel Hasbun is the 2021-22 Estelle Lebowitz Endowed Visiting Art at Center for Women in the Arts and Humanities. A native of El Salvador, the photographer creates works that address issues related to migration, displacement, and family history. The center's gallery is opening in phases, so look for updates. On view through December 13.
The Center for Women in the Arts, Douglass Library, 8 Chapel Drive, New Brunswick. 848-932-3726 or iwa.rutgers.edu.
The College of New Jersey Art Gallery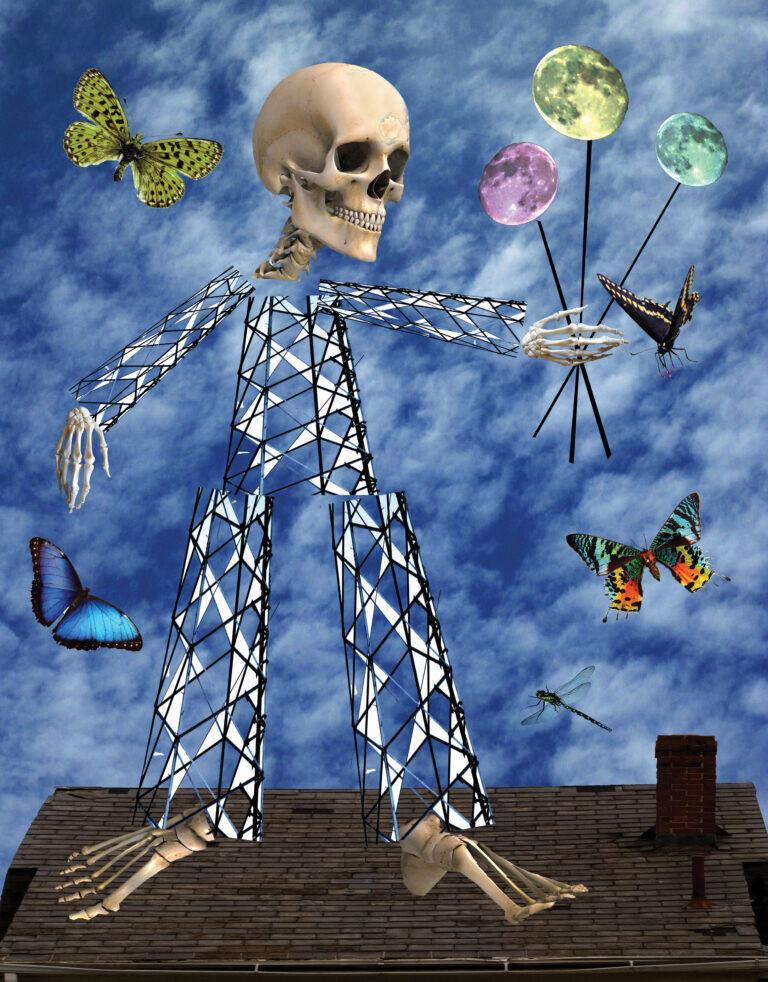 "My Camera is Always With Me: Professor Emeritus Kenneth Kaplowitz 50 Year Retrospective Exhibition" opens the college's gallery season. The exhibition features more than 100 photo works by the retiring art and art history faculty member and includes works from various series that engaged the artist, including botany, biblical prints, planets, and artificial intelligence. September 12 through October 17.
TCNJ Art Gallery, Art & Interactive Multimedia Building, College of New Jersey, 2000 Pennington Road, Ewing. 609-771-2633 or tcnjartgallery.tcnj.edu.
Princeton Day School's Anne Reid '72 Gallery
"Anne Gilman: At the still point of the turning world" reopens the school's gallery for the first time since the pandemic closures. Gilman is a Brooklyn-based artist whose works include large-scale drawings and multi-panel projects informed by her concerns, moods, psychological states, and current events, such as the pandemic, wildfires, and the Black Lives Matter protests.
She has participated in national and international group shows, been the subject of several solo exhibitions including one at The Center for Book Arts in New York, and has works in the collections of the National Museum of Women in the Arts, The Brooklyn Museum, New York Public Library, Azerbaijan Museum, and The Library of Congress.
She is also an adjunct professor with more than 20 years teaching experience at Pratt Institute. Free. Contact the school to arrange for viewing. September 8 through December 17.
Princeton Day School, 650 Great Road, Princeton. 609-924-6700 or www.pds.org.
Galleries in Preparation
At press time, the following galleries have not released information on their new exhibitions:
Artworks Trenton, 19 Everett Alley, Trenton. 609-394-9436 or www.artworkstrenton.org.
Mercer County Community College Gallery, Communications Building, 1200 Old Trenton Road, West Windsor. www.mccc.edu.
Lewis Arts Complex Gallery, Princeton University, 122 Alexander Street, Princeton. 609-258-1500. arts.princeton.edu/events/program/visual-arts.
Rider University Art Gallery, Lawrenceville. 609-896-5168 or www.rider.edu/arts.