The 11th annual Trenton Film Festival gets rolling at the Mill Hill Playhouse from Thursday through Sunday, March 28 through 31.
The juried festival features a program of 54 international films ranging from narrative to documentary, animation to new media, and shorts to feature length, culled from 157 submissions.
The range of topics and themes is reflected by comments by the filmmakers themselves, several of whom will be attending to comment on their work.
For example, French filmmaker Valentin Petit's 26-minute narrative short "The Noise of the Light" mixes senses and sensibilities to create a film where two friends discover something unexpected in their childhood friend.
"I was seeking an idea that naturally mixes images and sounds, my two passions," Petit told a reviewer. "The key point came from reading Daniel Tammet's autobiography, 'Born on a Blue Day: Inside the Extraordinary Mind of an Autistic Savant.'
"His synesthesia was perfect and almost sounded like science-fiction to me. It allowed me to easily bring a layer of the fantastic into the script.
"My first idea to represent synesthesia was to distort the environment like waves of sound. It's difficult to have organic representation of an immaterial concept. What I wanted to propose was shapes, colors, and organic effects, leaving each spectator to have his own personal interpretation of what he sees.
"As it was my first experience in fiction, it was really important to have a real connection between the actors: they are friends in life, and that helped me get more natural interactions between them."
Look for "The Noise of Light" during the Thursday, March 28, 8:15 p.m. screening.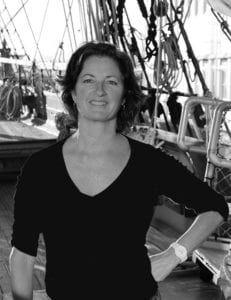 Virginia-based filmmaker Megan S. Smith's 27-minute documentary "Boobs: The War on Women's Breasts" examines a potentially serious problem related to an accepted medical treatment.
"After hearing from doctors some of the horror stories created at the hands of mammography," she says, "I felt I had to do what I could to spread the word on how mammograms are not 'early detection,' how it is inducing cancer via radiation while at the same time leading to much over-diagnoses due to inaccuracy — which is sadly leading to unnecessary treatment of women with radiation, chemotherapy, even mastectomies.
"After doctors divulged that there are other diagnostic tools available which could improve upon the terrible situation at hand, I felt this conversation needed to take place sooner as opposed to later."
Director Smith will be on hand when "Boobs" will be screened during the 1 p.m. segment on Saturday, March 30.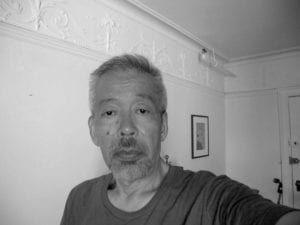 And Nobuyuki Asai, a New York City-based director, used the city's skyline as inspiration for his 103-minute documentary "Diary of Rooftop Water Towers."
In a recent interview with New Jersey Film Festival director Al Nigrin, Asai said the following about the film's creation:
"Living in this city for a long period of time, the water towers gradually struck us as if they were like human beings. Perhaps with their wooden made figures set against the glass and steel of modern buildings, they looked like Don Quixote or medieval Japanese Samurai warriors standing against the powers of authority. Most of water towers stand alone, but some of them are coupled like father and son, others are like families…. clustered together.
"The diversity of these water towers parallels the events and observations that we ourselves have experienced in the midst of the changing times of day and night, or during the beautiful or harsh weather in our lives. Then we decided to make this film as a kind of parable that expresses the importance of diversity and it celebrates the understanding, recognition, and enjoyment of the richness of this diversity.
"This film was not made as simple introduction to New York's water towers. We rather wanted to create various circumstances and times of our life through the introduction of various water towers and diverse city sounds. We knew that we did not want to have super digital reality of image in our film. We thought 35mm black and white images were appropriate for this endeavor.
"I walked with a very small video camera looking for interesting water towers all over the five boroughs, from street to street, and avenue to avenue, throughout New York City. Then we wrote a letter to request the permission to film on those rooftops. However, we received permission only 20 to 30 percent of the time.
"We began our project right after 9/11, in 2001, and the 'If you see something say something' slogan was pervasive at this time. Therefore, this unexpected misfortune amplified our work's frustrations. Whether I was on location-scouting, recording sound, and even shooting on the rooftop, certain people and NYPD officers were skeptically wondering what we were doing and then misunderstood us as if we were terrorist.
"But on the other hand, many superintendents and building mangers were especially kind in accommodating us during shooting to carry heavy camera equipment or providing ladders of excessive length up to the highest reaches of the rooftops. Our film really could not have been completed without these people's extraordinary goodwill and kindness.
"Diary of Rooftop Water Towers" will be shown all three days in the Mill Hill Playhouse lobby.
The festival dates and times are Thursday, March 28, with screenings at 6 and 8:15 p.m. Friday, March 29, 6 and 8:30 p.m. Saturday, March 30, 11 a.m. and 1, 3, 5:15, and 7:15 p.m. And Sunday, March 31, at 1, 3, and 5 p.m. with a 6:30 p.m. award ceremony and reception.
All screenings will be at the Mill Hill Playhouse, 205 East Front Street, Trenton. Tickets are available for $8 per screening or $25 for an all-access pass. For a detailed schedule and a full description of the films, visit www.trentonfilmsociety.org