The Trenton Artists Workshop Association (TAWA) and the Trenton Free Public Library will present the exhibition "Fresh Art I" at the Trenton Free Public Library from October 5 to October 29. An opening reception is set for Thursday, October 6, from 5 to 7 p.m.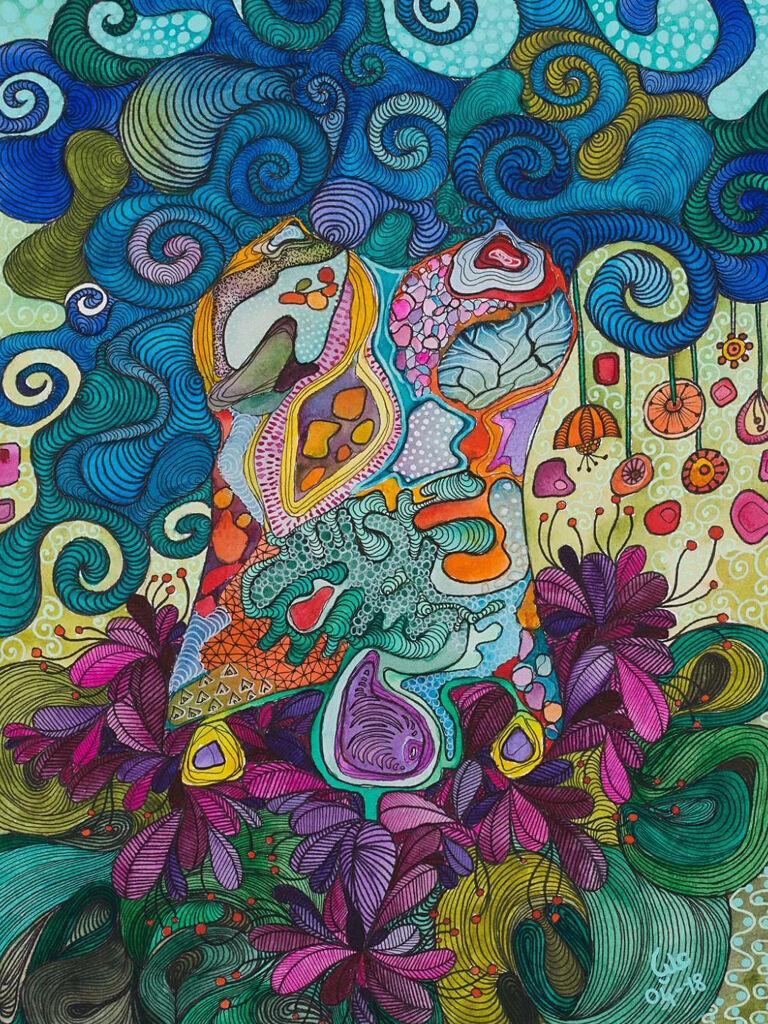 "Fresh Art I" features work by three Trenton artists; Alia Bensliman, FlyKickz, and Leon Rainbow.
Alia Bensliman lives in Robbinsville. She grew up in Tunisia, North Africa and her work is influenced by North African and Berber art. She works with Mixed Media on Arch paper and has recently started creating her own watercolor palette made out of nontoxic pigments. Her work has been shown throughout the Tri-state area. Her painting "I Am Roebling" is in the permanent collection of the new building of the NJ Department of Health.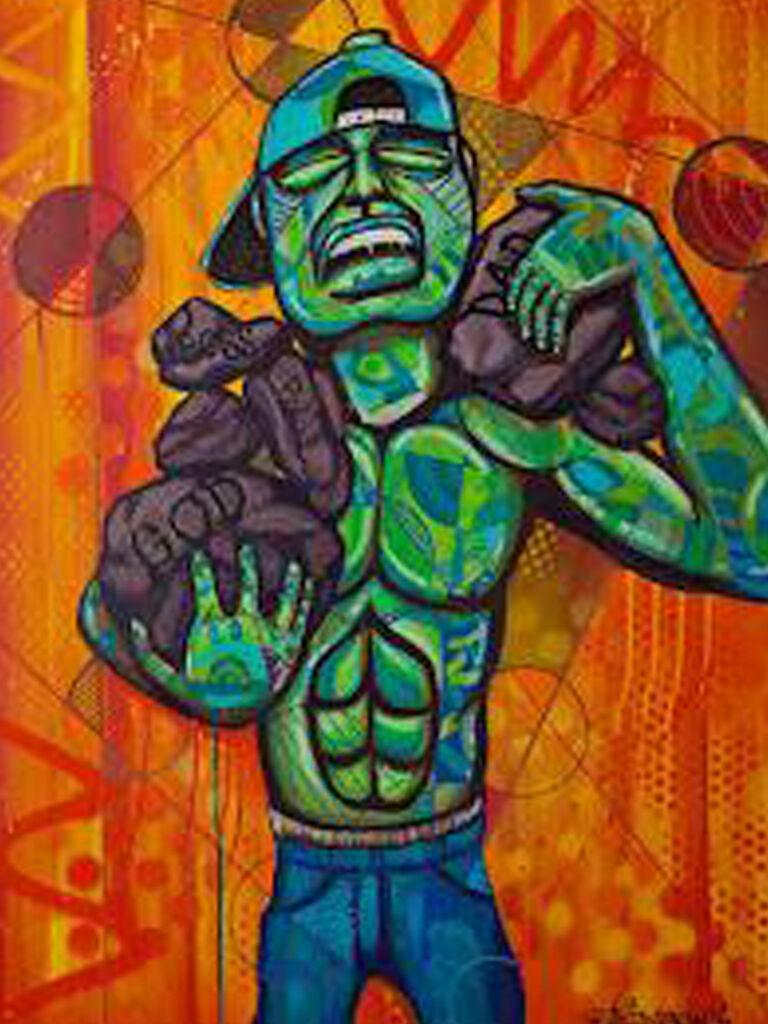 FlyKickz works primarily with sneakers and uses other materials. She has exhibited locally and distributes her work on the internet. "By combining my love of art and sneakers I've created a style of art that can be described as a collection inspired by SOLE. My concepts are a mesh of boldness, beauty & fun a clear reflection of an artist whose creative talents are both complex and changing."
Leon Rainbow primarily works with acrylic and aerosols. His murals can be seen throughout the Trenton area. He coordinates the yearly "Jersey Fresh" mural painting event at TerraCycle. He has exhibited at the NJ State Museum, Ellarslie Museum, Theory Gallery, and Prince Street Gallery in NYC. His style is Graffiti art mixed with Abstract and Pop Art with lots of patterns and textures.
TAWA is a Greater Trenton nonprofit organization and has a 40-year history organizing exhibits in such venues as the New Jersey State Museum, Trenton City Museum, Artworks Trenton, Prince Street Gallery in New York City, and more.
---
The Trenton Free Public Library is located at 120 Academy Street in Trenton and is in the new Creek2Canal Trenton Arts District. Hours are Mondays through Thursdays, 9 a.m. to 8 p.m., and Friday and Saturdays, 9 a.m. to 5 p.m. For more information, call 609-392-7188.
More information on TAWA can be found on the organization's Facebook page.