Skillman-based artist Spriha Gupta is this month's featured artist at Small World Coffee on Witherspoon Street in Princeton. The mixed media artist commemorates the exhibition titled "Mindscapes and More" with a free meet the artist reception and presentation on Friday, March 17, from 5 to 7 p.m. In the following statement the artist provides a glimpse into her development and process: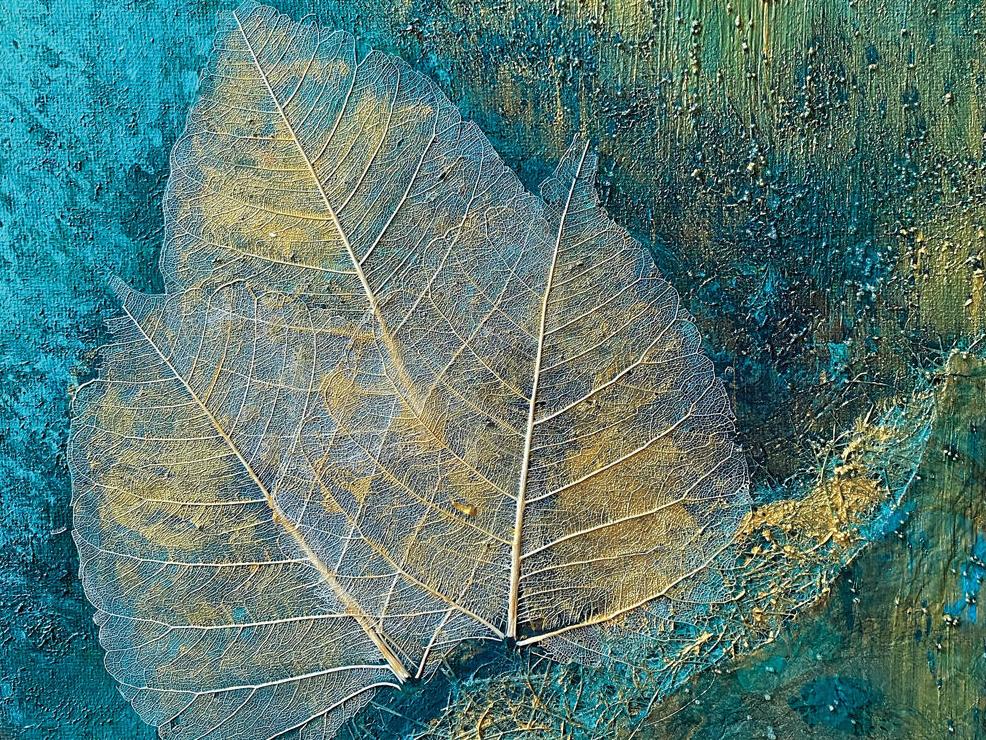 ---
I am a narrative mixed media artist bringing organic forms and textures into my body of work. I use iconic symbolism to exemplify concepts close to my heart that are influenced by personal, societal, and environmental changes. Strongly influenced by my Indian cultural roots I am fearless in my use of colors and weave them into my creations. What started as a discovery of my voice and visual expression grew into a need to share with community and build with them a joint voice. I like to use art as a tool of communication wanting to break man made barriers. I feel that art can pull one out of isolation in so many ways and illuminate the interior world that resides in each one of us while engaging in a dialogue. I plan to extend this into workshops with visually impaired and disabled people who will use their other sensory abilities to create pieces of art.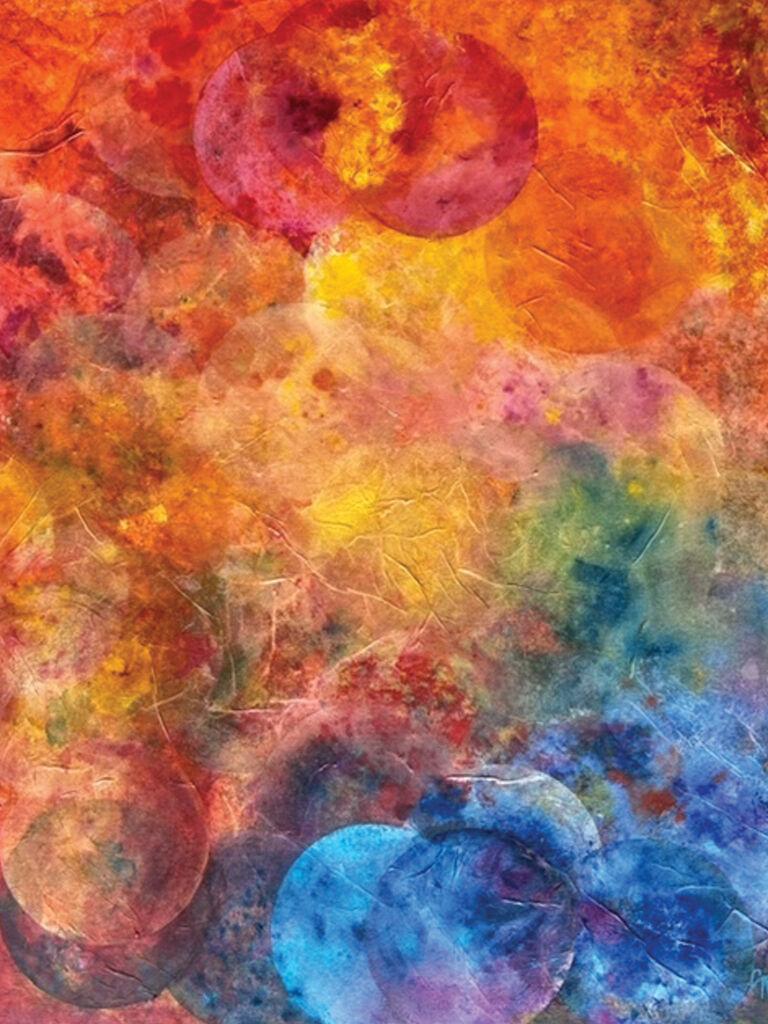 The uniqueness of my works comes through various textures that I create by building layer upon layer with a variety of materials, most of which are found objects. During my process of creation materials are layered and washed with acrylic paints in some areas and other gel and modelling mediums are also used to give it an almost three-dimensional feel. Techniques of Decoupage can also be seen in some pieces. I am always learning and experimenting with new materials. None of the paintings are preconceived and flow from my brush onto the canvas with a freedom of the mind and soul. One can feel transported into the painting living and breathing each color and mood.
I have works in private collections across the globe and have exhibited in national and international exhibits. I currently have my studio at Princeton Makes, an artist cooperative in Princeton.
---
Mindscapes and More, Small World Coffee, 14 Witherspoon Street, Princeton. Meet the artists reception Friday, March 17, 5 to 7 p.m. On view through April 4. www.smallworldcoffee.com.
For more on the artist, go to www.sprihagupta.com.