New Hope-based American artist Paul Rickert is one of the featured contributors to the D&R Greenway Land Trust's current exhibition, "Land, Light, Spirit," on view in Princeton through April 21.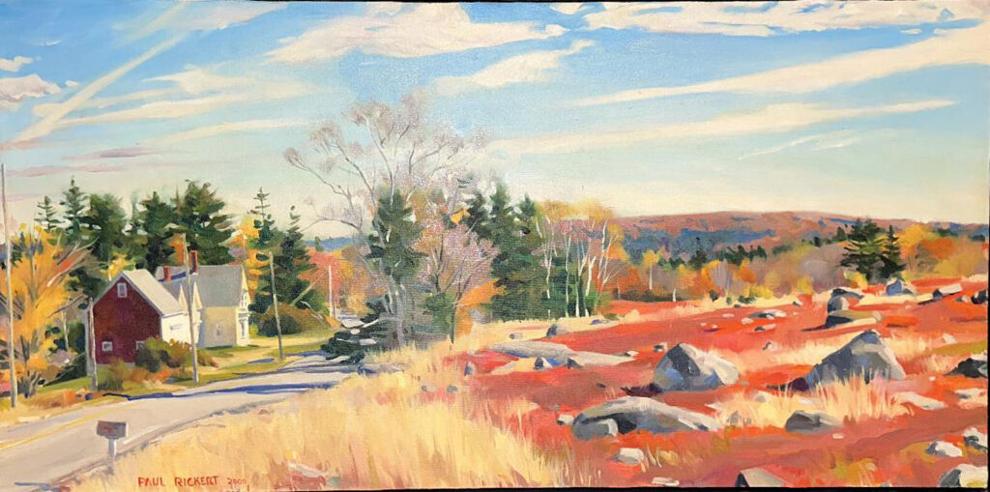 The show was coordinated by Trenton-area artist Kate Graves and explores the connection between person and place and "a bond with landscape that is both individual and spiritual."
Also participating are regionally important artists Eve Ingalls (Princeton), Suzanne Dinger (Pennington/Lancaster), Gail Bracegirdle (Bucks County), Nancy Long, and the late Princeton architect and trout fishing historian Ernest Schwiebert.
Born in 1947 in Philadelphia, where his father and grandfather were recognized artists, the award-winning painter is inspired by the landscapes near his homes in New Hope, Pennsylvania, and Brooksville, Maine.
In an interview conducted by former Rider University art professor and gallery curator Harry Naar for a solo show in Lawrence­ville, Rickert said the following about his art, his development, and his process:
---
"My interest in my paintings has always been about capturing the drama and the mystery of a scene: it is the stage upon which the smallest to the grandest events in life are displayed. For me, my paintings are about the narrative of circumstances that are imbued with the subjective and hidden meanings of a private moment.
As a child I was always around art. Art classes were always my best subject in school, yet my interest was peripheral until I committed myself to making art my career at 18. Then I started the journey of self-discovery and perfecting my vision and talents, which takes many years.
I was an illustration major like my father (William Rickert). The Art Center College of Design (in Portland, Oregon) produced some of the most successful illustrators of today. I submitted a portfolio of my work and received two years of advanced standing, the highest ever given.
While in school, I decided to change my major to fine arts. I needed more from my work than just problem solving. I graduated with "great distinction" and returned to the East Coast to pursue a career in painting.
My work has been about man's connection to his world — from the grandeur of nature to the urban experiences — finding the drama that plays out in ordinary life. I am interested in a particular kind of energy that integrates man's activity to nature's wild and transcendent quality. A quote from the art critic Thomas Bolt gives some form to it: "There is sometimes a sense of mystery to Paul Rickert's paintings which transposes the ordinary plausible world into a spiritual key. This is a strange romanticism through which automobile headlights, street lights and spans of expressway undertake an aura of the sublime."
I usually begin developing an idea for a painting in a small sketchbook that I carry with me wherever I go. When I find a suitable subject, I will make a variety of quick sketches. From these "observational sketches," I will than develop the image into a watercolor or small oil painting study.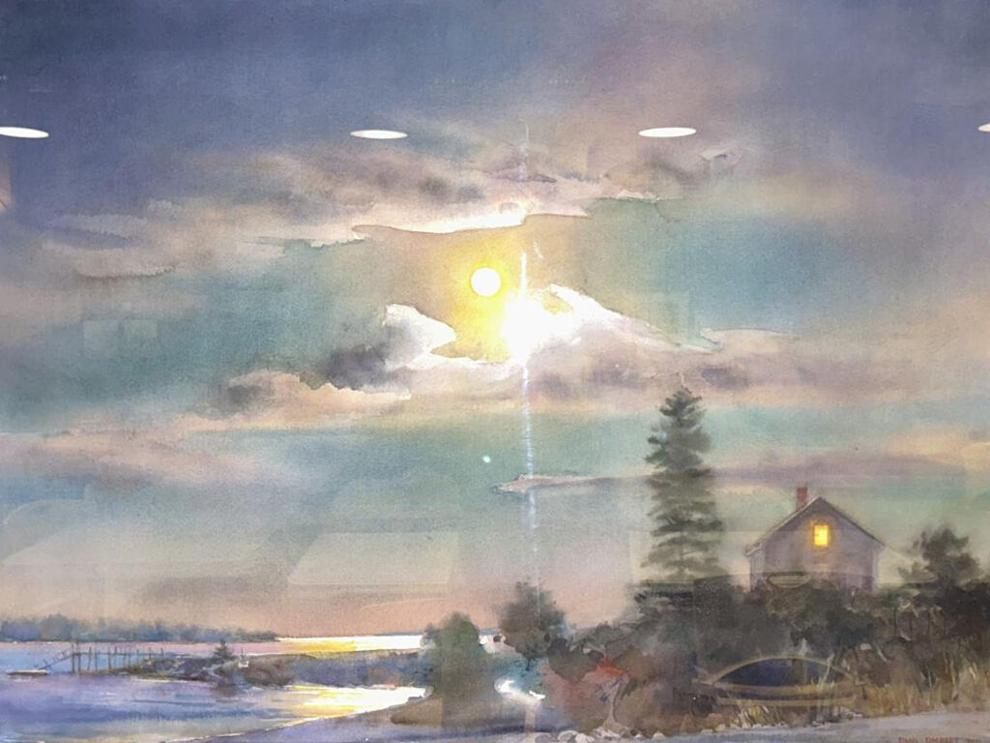 The compositional study of a site is worked out in these small studies. If the composition and color relationships come together, I will then develop the studies into a larger and more complete image. Along with the sketches, I also take small photographs that I use to help me identify and see more clearly the details of a particular scene.
I am a naturalist. I use color to capture the essence of light, the warm to cool graduations found in the sky, the dome-like canopy that covers the earth. I am trying to respond to the time of day and weather conditions. I want to push the color to create an emotional involvement in the subject. I am using color to express emotions.
I change mediums arbitrarily. The change helps to keep my vision fresh because each medium presents its own problems and demands. I am very conscious of the different mediums, and I make adjustments to the process.
In watercolor painting there is more time given to preparation than in actually painting. Each watercolor wash demands total concentration because it is almost impossible to make changes and to keep the purity of the medium.
Whether painting in watercolor or in oil paints, I want the integrity of the medium to dominate in watercolor, the wetness of the washes, and in oil paint the succulent viscosity of the paint.
Large-scale paintings enable me physically to enter into the work more than on a smaller scale. It is like entering a landscape where I can focus on certain areas one time and another area at a later time. Large-scale paintings allow me to work on different areas, as if I am traveling through the scene, stopping at interesting spots, creating something bigger than myself.
I am always observing and looking at other artists both historical and contemporary. I greatly admire (20th century American realist) Edward Hopper for taking the prosaic situations in American life as his subjects. He looked to the drama in such common things as the daily commute by train and seeing train stations or traveling home on a foggy night.
I admire (20th century American abstract painter) Mark Rothko for the purity of his translucent paint fused with the mystical on a grand scale in which color acts as form, space and light; (19th century German Romantic-era artist) Caspar David Friedrich for the strength of the individual against the vastness of the world; (French Baroque painter) Nicolas Poussin for creating a classical world of order, balance and harmony, and a narrative infused with mystery on which grand space is anchored with wonderful descriptions creating a world that, although described in real terms, transcends into a sublimity of perfection; and (20th century American Bay Area artist) Richard Diebenkorn for the purity of line and form combined with a rare unpretentious sensibility, an openness more to the process of creating than to the finished painting, and a freedom to pursue unconventional results with a seemingly non-importance of the subject.
I have become attracted to the industrial and the more working side of society. I am now trying to infuse the industrial with the dramatic light that I have discovered in the more idyllic landscapes. To me, it is like changing mediums from watercolor to oils. This allows me to maintain a fresh vision."
---
Land, Light, Spirit, D&R Greenway's Johnson Education Center, One Preservation Place, Princeton. On view through April 21, Monday through Friday, 10 a.m. to 3 p.m. There are also 24 unframed Paul Rickert watercolor paintings available to view by appointment and/or purchase with sales supporting the D&R Greenway. 609-924-4646 or www.drgreenway.org.