The Arts Council of Princeton's "Interwoven Stories: The Final Chapter" closes July 11 with an artist talk by curator Diana Weymar at 5:30 p.m.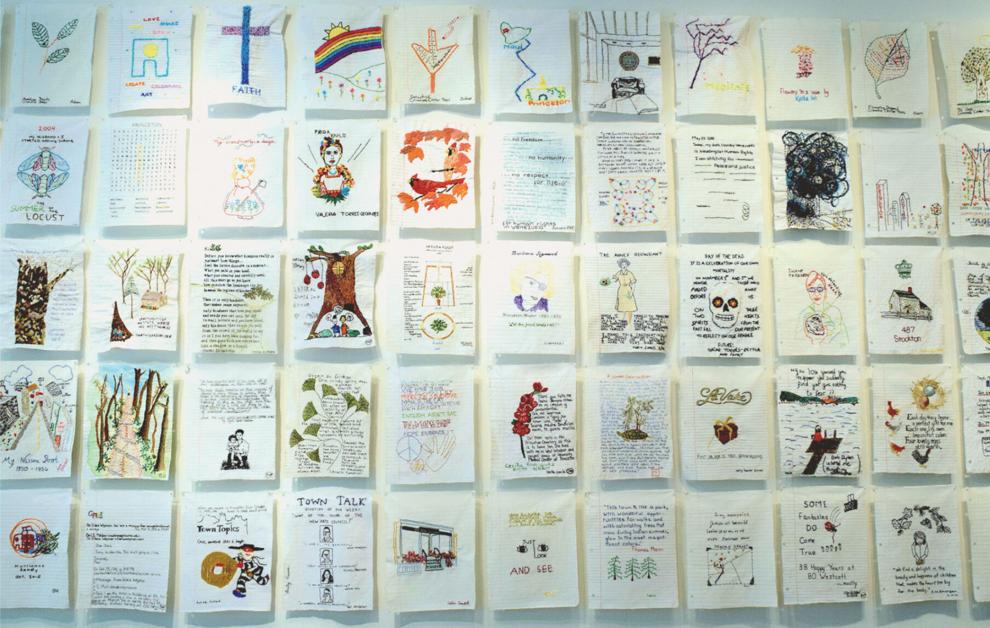 In the following statement, Weymar, outlines the exhibition's genesis and its significance to the community:
In early 2015, Maria Evans and I met at Small World for a coffee to catch up.
Maria was running an Artist-in-Residency program that connected artists with the Princeton community. We quickly became intrigued by the possibility that our passion for thread and textile might inspire others to create public art. We had no idea that the project we would work on together would eventually be brought to San Francisco, Zurich, Belfast (Northern Ireland), Bogotá, Victoria B.C., the island of Nantucket, Damascus, the Unversity of Pudget Sound, and the virtual world through social media.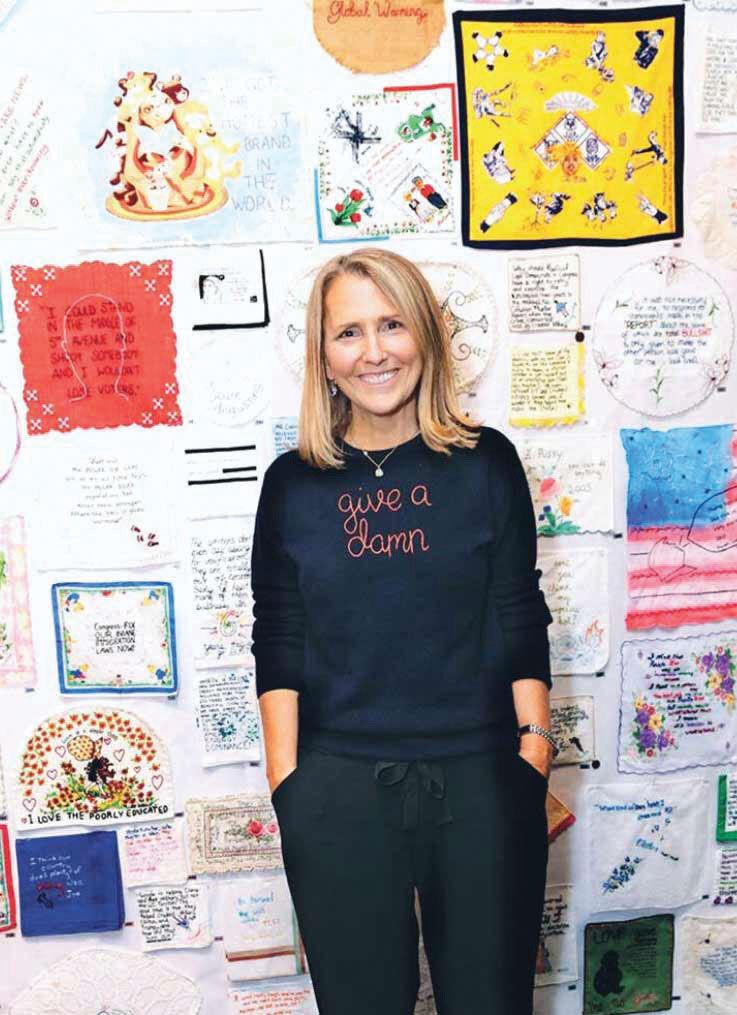 My Interwoven Stories Artist-in-Residency at the ACP began in 2016 with a group show, Every Fiber of My Being, featuring work by myself, Maira Kalman, Amy Meissner, Katie Truk, Caroline Lathan-Stiefel, Danielle Hogan, and Cassie Jones.
In the fall, we exhibited 173 pages that had been created in the Princeton community through art activists, local organizations, and the Arts Council.
In 2018, the project came back for the Interwoven Stories International exhibit, with more than 150 pages from new chapters.
Today, the Arts Council of Princeton chapter is alone is over 260 pages.
Since this project began, have seen a lot of change for all of us. Some of this change is very hard to capture. By reopening the project to new pages and installing it in the gallery for a third time, we hope it's a reflection point for all of us.
While installing the project, Maria and I talked about the people who made the pages. A cluster of participants from 2016 have now graduated from college. Others have moved. Some are no longer with us. Many of us have gone on to other things.
We have made these pages for you, to tell you a bit about who we are and where we have been. We hope that you will write in our Guest Book and tell us a little about you. And we hope that a project that had its inception at Small World Coffee has made your world a little smaller, more interwoven.
Interwoven Stories: The Final Chapter, Arts Council of Princeton, 102 Witherspoon Street, Princeton. Through July 11. Artist talk July 11 at 5:30 p.m. Monday through Thursday, 9 a.m. to 5 p.m., and Friday and Saturday, 9 a.m. to 4 p.m. Free. 609-924-8777 or www.artscouncilofprinceton.org.