Since they found each other, began rehearsing together several months ago, and liked what they heard, you could say Guy DeRosa and Super Jack have an inter-generational mutual appreciation society going on.
A unique program of music pairing Super Jack, a 22-year-old multi-instrumentalist who incorporates tape loops and the latest technology into his shows, with DeRosa, an old-school harmonica player, comes to the West Windsor Arts Center on Saturday, March 11.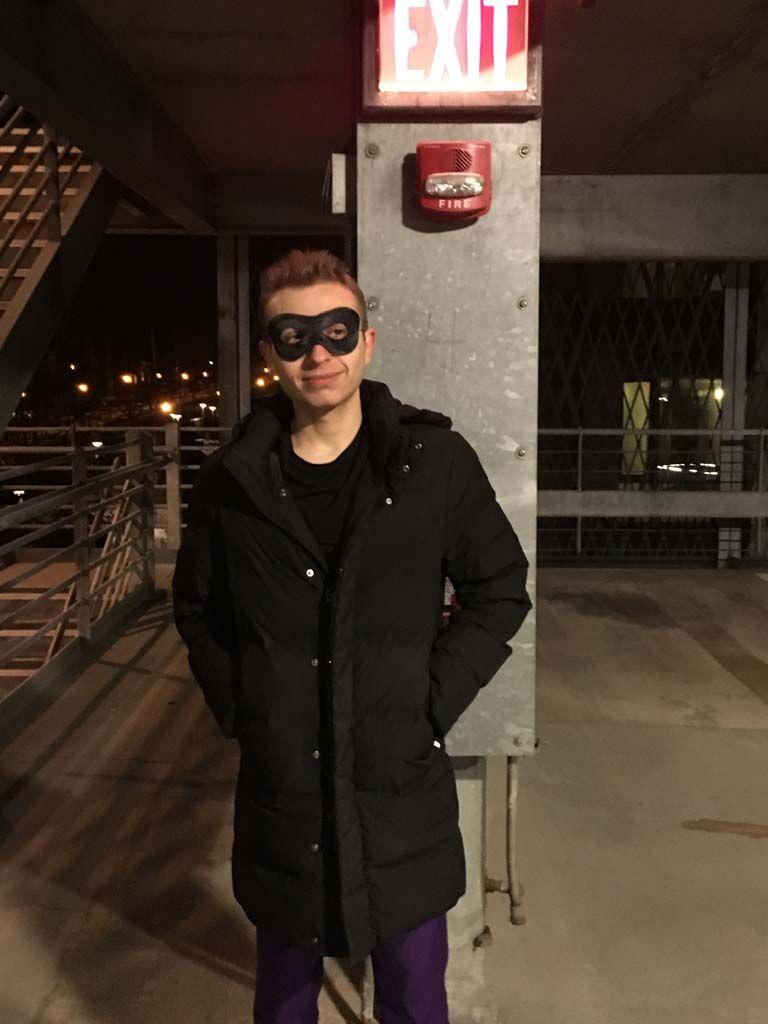 DeRosa met Jack about a year ago. The duo got together to jam, and they loved the results so much, they wanted to share it with a larger audience.
DeRosa, now 78 and still teaching at Mercer County Community College, was so impressed with what he heard when Super Jack sat in with David Brahinsky that he e-mailed Jack and asked point blank about future musical collaborations.
"I met him when he came out and sat in at a gig with David, a guy I play with very frequently. David is a folk musician, Jack came and sat in, and I was blown away. I thought he was really great. I am always looking for different sounds and different ways of doing things," DeRosa says.
Though he loves blues and is most passionate about blues music since he discovered it in college at Penn State, over the years, DeRosa has played in country, rock 'n' roll and yes, more than a few blues bands.
"I like to play electrically with an amplifier because I get to work with sounds and effects pedals. It can sound pretty good if you do it right and if you don't overdo it," continues DeRosa about his amplified harmonica playing in clubs and coffee houses.
"Super Jack is definitely into that as well," DeRosa said.
Reached a few minutes after this interview with DeRosa by phone, Super Jack says, "Guy is a legend, I'm honored that Guy wanted to work with me. I appreciate his compliments, and he's a really good harmonica player."
Super Jack Seda-Schreiber graduated last May from Mercy College in New York, where he majored in music production. He will soon turn 23 and lives in the Princeton Junction section of West Windsor. He plays guitar, bass, keyboards, and likely a few other instruments at his shows and experiments with computer-based [digital] tape loops and sound effects with foot pedals.
"Usually in concert I just do songs that I've written, my originals, but Guy wanted to do a couple of covers so we're going to throw in a couple of covers at the West Windsor show," Super Jack says. "We'll include some blues, rock 'n' roll, there's an R&B influence and there's a garage rock and punk-rock influence in what I do as well.
"I had guitar lessons as a kid, but a lot of stuff I learned by playing along with records." He has already released a few albums on compact discs. "Sometimes I was using a studio in New York at Mercy College, and some of them were recorded at home" — one shared with his mother, a lawyer, and father, who is the director of the Princeton-based nonprofit Bayard Rustin Center for Social Justice.
Not surprisingly Super Jack maintains his own website and Facebook page, and his music and background can be found on Bandcamp, a popular website for musicians and fans.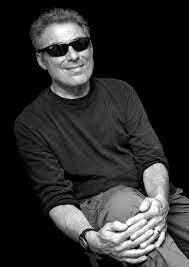 DeRosa, whose father worked in the aviation and steel industries and whose mother worked as a secretary, was raised in Levittown, Pennsylvania, close enough to appreciate Trenton's bustling club scene in the 1960s and '70s. He also has fond memories of shows at City Gardens in the 1980s.
DeRosa took flute and violin lessons as a child, but he didn't become serious about harmonica until he was in college at Penn State after hearing records by the Paul Butterfield Blues Band. Early on in his harmonica playing career he took lessons from Rob Paparozzi, then based near Cranford in Winfield Park, and still the dean of harmonica players in New Jersey.
"Steve Guyger is another great harmonica player from this area and so is Mikey Junior," DeRosa says, adding he learned a lot about blues over the years by sitting in with Trenton blues veterans like Joe Zuccarello and Paul Plumeri.
"I was a latent musician, but I always loved music, and I got into Elvis and Chuck Berry when everybody else got into them. I joined the jazz club at Penn State. I wasn't really that big a jazz fan when I joined, but I just liked hanging out with jazz people and I remember we held concerts. One with [pianist] Horace Silver was memorable, and we might have had Miles Davis out there, I can't remember for sure."
He graduated from Penn State in 1968 with a B.A. in political science and then earned a master's in social work at Rutgers University in New Brunswick.
"My parents were not terribly musical. They liked Dinah Shore, and we had a few record albums, but they encouraged me with music as far as playing the flute and violin, and they took me to lessons."
Though he played flute in the high school marching band, "I just wasn't motivated when it came to practicing."
The late harmonica player and singer-songwriter Butterfield opened up whole new vistas in roots music appreciation for DeRosa.
"After listening to him for a while, you realize who Paul Butterfield's influences were, and then you realize those people were influenced by even earlier blues people. It gets really infectious," he says, "and before you know it, you get into the really expensive part of record collecting with old 78s."
Quizzed about mentors and influences from the Trenton scene, DeRosa credits his wife, Susanna. He met her while playing a gig with Joe Zook in 1973.
"I used to sit in with Joe a lot. One day in 1973, my future wife comes into this club, the legendary Billy T's Rum Runner, a hub for the blues scene there on Mulberry Street, and I'm playing, and I see my future wife dancing on the dance floor." They spoke after the set and got married in 1981.
"Indirectly, my wife has been the most major influence on my music because her father was a jazz guitarist, Dawes Thompson, [who died at 84 in 2008.] He played all over the world and at Carnegie Hall. He was just a monster musician, and over the years, he taught me so much about jazz, because he began collecting records when they were all 78s. He taught me so much about jazz and then going back from there to other things like early blues."
After he graduated from Penn State, DeRosa began a career teaching at Mercer County Community College that continues to this day. He is still teaching political science and sociology now at the two-year college.
Aside from names of the already mentioned area musicians, DeRosa brings up Ernie White, Jeff Guenther, and Joe Hoyer and says, "Trenton is still such a hotbed of musical activity, even now, guys like John Bushnell are around. There are so many great players that have come out of Trenton. If Otis Rush — I know he's not here — or Eric Clapton or the Rolling Stones needed a guitar player, any of these guys could cut the gig."
DeRosa has led his own bands over the years in Trenton-area clubs, but now prefers working in a duo format, hence Saturday's show with Super Jack at the West Windsor Arts Center.
"I really think of myself as somebody who plays all kinds of music and I know I like all different kinds of music, so I'm not really tied in to one sound. It's not like I get a million gigs, I just enjoy playing different music. I've played in blues bands, country bands, rock 'n' roll bands, reggae bands, and Super Jack is, how do I characterize him? He's really good and he's really eclectic as well."
---
Music Night with Super Jack and Guy DeRosa, West Windsor Arts Center, 952 Alexander Road, West Windsor. Saturday, March 11, 7 to 9 p.m. $15 to $20. 609-716-1931 or www.westwindsorarts.org.