Saxophonist, composer, and bandleader James Stewart is old enough to remember the glory days of his hometown Trenton's jazz club scene.
And while that scene has dwindled to a handful of clubs and venues, like the Trenton City Museum, he remains optimistic about the future and the potential still there.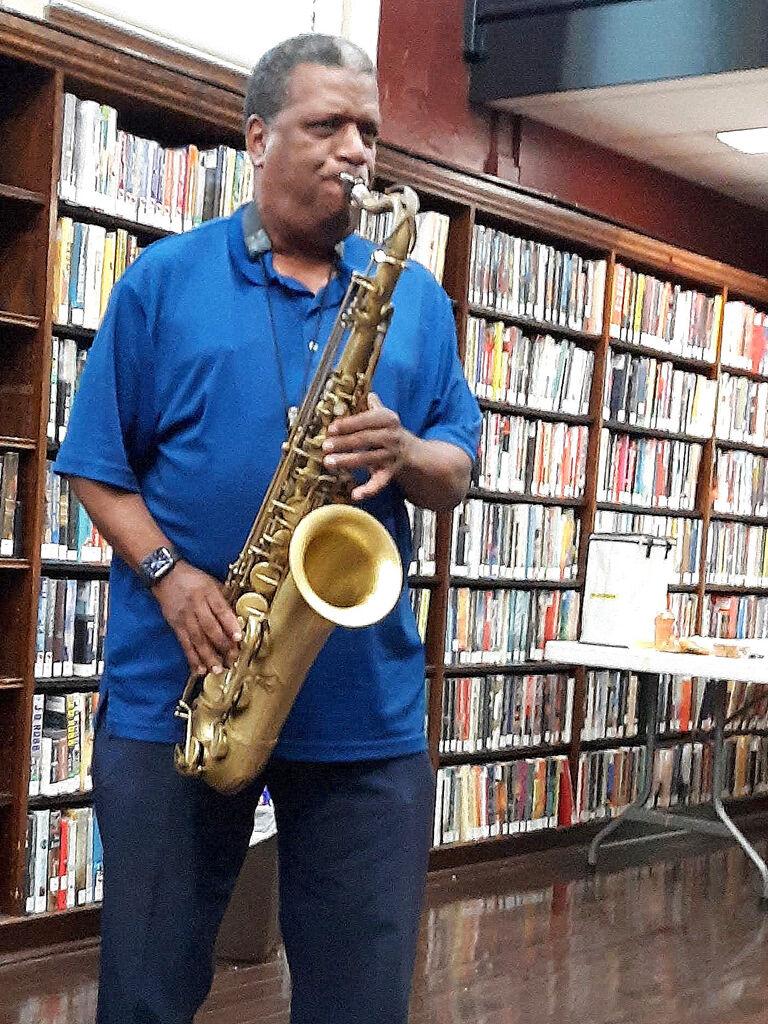 In fact, Stewart will showcase his talent and optimism when he and his quintet play at the Candlelight Lounge in Trenton on Saturday, March 4.
Stewart, who just turned 66, graduated from Trenton Central, which was known for a jazz program that produced many prominent graduates in 1975, including the late Cool and the Gang trombonist Clifford Adams.
It also produced future staffs and inmates at the Trenton State Prison, where Stewart taught music for 34 years.
When reminded about great blues players like Joe Zuccarello, Duke Williams, and Paul Plumeri, who graduated from high schools in surrounding towns in the mid-1970s and were part of Trenton's once-bustling blues and blues-rock club scene, Stewart says the money to be made in this once-flourishing club scene was not a concern for him, as his focus was jazz. He went immediately on to study music education at Jersey City State College, earning his B.A. in 1980.
"When I was growing up in junior high and high school, there were lots of bands playing all over town, there was music all over the place," Stewart says. "There was the Fantasy Lounge, Joe's Mill Hill Saloon, tons of clubs."
Looking at his own history, Stewart says his parents, James and Vera, came from Greenville, South Carolina, in 1955. His father worked in housing for the City of Trenton. His mother, who will turn 90 in June, worked for the New Jersey Department of Health.
He began with violin in grammar school, got interested in clarinet in middle school, and then tenor saxophone in high school, after his music teacher, noted jazz musician Tommy Grice, brought in some influential albums.
"In middle school I was more into funk and R&B kinds of things. My favorite recordings back then were from Kool & the Gang. I heard a lot of other bands, but I was very focused on them. Things changed when I got to high school because my teacher, Mr. Grice, played a recording of Stanley Turrentine. I gravitated to that. Then he really tested me by bringing in a recording by John Coltrane. That's what really drew me in to the possibilities with tenor sax."
With Grice — a powerful force in jazz education in the Trenton public school district for years — it's no surprise that after graduating from Jersey City State College, Stewart found work at night and on weekends in jazz clubs in the early '80s and returned to teach music in Trenton public schools. Most importantly, during his college years in Jersey City, he made connections on New York City's then-bustling jazz scene and still the center for jazz for musicians from around the world.
Asked about early memorable gigs or career breaks in a very tough business, Stewart cited hooking up with the Sam Rivers Orchestra as an important break.
"Sam Rivers played for a year with Miles Davis. In the late 1970s he created the loft scene in lower Manhattan. I began playing his loft on 10th Avenue in 1979, and I also played the 1979 Newport Jazz Festival with the Sam Rivers Orchestra."
"When things started to fall off in the 1980s, I began teaching in Trenton. I did that for about two years, and then a friend of mine offered me a job to teach music at the state prison. At first I was reluctant, but then I accepted the job when I realized the teachers in the prison were making $5,000 more a year then the teachers in the public schools at that time. I did that for the next 34 years with the department of corrections."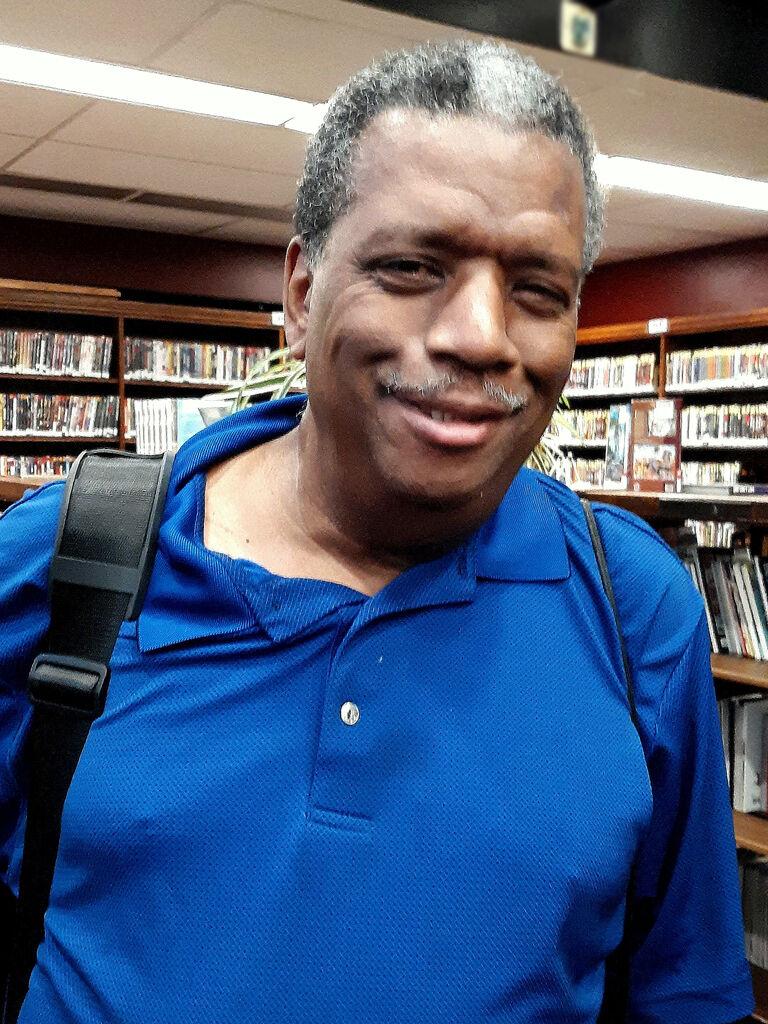 Asked about butterflies in the stomach on his first day on the job at Trenton State Prison, he says, "it wasn't all that intimidating, I had a bit of an advantage because a lot of the correction officers who were there at the time I went to high school with. Ironically enough, a lot of the inmates were also people I went to high school with."
Once he had jumped with both feet into teaching music in the prison, he continued to pursue gigs locally and in Philly and Manhattan. In Philadelphia, he began a long working relationship with trumpet player Charlie Chisholm.
Also in the 1980s, he worked with respected jazz vocalist George V. Johnson, who would spontaneously craft lyrics from horn solos, following the lead of groups like Lambert, Hendricks and Ross. He also worked with Tommy Grice a lot, locally in clubs. To fill in the gaps, he led his own James Stewart Quartet.
Looking back over more than five decades in jazz, Stewart said he was thankful to have his job in the prison. Before he was able to retire in 2018, he did all kinds of other jobs in the prison after the music education program for inmates was the victim of budget cuts in 2009.
Reflecting on his experience working in the prison, Stewart says, "Some of the inmates are dead, and some of the inmates are still in there. I know a handful of prisoners got out and reformed themselves, but of course, some are still locked up and some of them are locked up unjustly, too."
Yet there are others whom he helped and stays in touch with, one of whom is now a bass player in Allentown, Pennsylvania.
Stewart, who separated from his wife some time ago and experienced some recent health problems, has a son, Jared, now 31, who tried playing jazz drums years ago in his teens, but found it too much of an all-encompassing commitment.
He agrees with the notion that playing jazz and blues, and even rock, for a living, can be a screwed up lifestyle. Fortunately, he had a very good teacher at Trenton Central with Tommy Grice, who died in 2017 at age 88.
Talking more about his career and the Trenton jazz scene, the tenor, alto, soprano, and baritone sax player and flutist cites 27 recordings. They include Grammy nominated recordings by the Sun Ra Arkestra, recordings by Danny Mixon, Spirit of Life Ensemble, Craig Harris' Large Ensemble, Oliver Lake, Frank Foster's Loud Minority Big Band, and the Lionel Hampton Big Band, which continues Hamp's legacy under three different band leaders. Not surprisingly, he said one goal he wants to get to in the next few years is a debut recording, under his own name, with a quartet or quintet.
"As long as the Candlelight Lounge stays in business, I think there's always hope for the future of Trenton's jazz scene. I'm there in March and I'm back there on June 3. It's a very nice venue. And it's a really good scene there."
---
James Stewart Quintet — featuring Charlie Sigler on guitar, Noriko Kamo on piano, George Gray on drums, and David Brody on bass — at the Candlelight Lounge, 24 Passaic Street, Trenton, Saturday, March 4, 3:30 to 7:30 p.m., $20 cover (includes buffet), $10 bar minimum. 609-658-1630 or www.candlelighteventsjazz.com.