Necessity is the mother of invention at Morven Museum & Garden, where a new exhibit explores how the need for phone communications led to the creation of the "Ma Bell" system, a maternal name for the monopoly started by Alexander Graham Bell — a Scottish innovator and the first person to patent the telephone.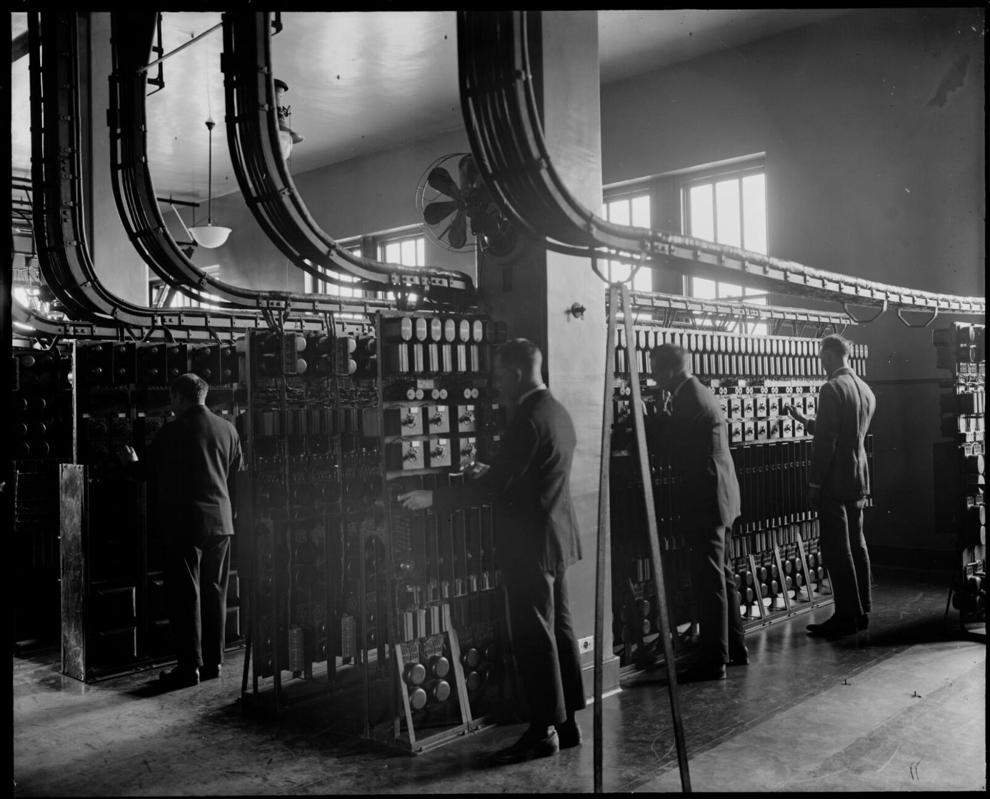 Bell co-created the Bell Telephone Company in 1877, then opened Bell Telephone Laboratories in 1925, a research facility branching off of Western Electric. They quickly became responsible for more than just the accessibility, and eventual portability, of making calls.
As a series of interconnected businesses, Bell Labs, American Telephone & Telegraph (AT&T), and Western Electric hired "tens of thousands" of New Jersey residents, according to Morven's website. This included not only the scientific innovators, but electrical linemen who tended to power lines and poles, as well as the women employed as telephone operators.
Morven Museum & Garden's latest exhibit, "Ma Bell: The Mother of Invention in New Jersey," showcases the many ways that the Bell System's employees from New Jersey changed the scientific and communications landscapes. The exhibit opens on Sunday, March 13, encapsulating nearly a century of history with artifacts and photographs about the state's successful endeavors.
Jesse Gordon, the assistant curator for the exhibit and Morven's registrar, explains that this exploration of New Jersey's industrial world is new territory for the institution.
"Morven's mission is to really display the cultural history of New Jersey," she says. "We ended up doing a lot of different types of shows, and that gives us the leeway to do art, history, and then sometimes science as well. But this will be the first exhibit that we're actually doing on technology."
Bell Labs, now acquired by Nokia, is also formidable for its work in satellite communications, solar panels, and lasers. Its scientists have won multiple Nobel Prizes over the years, most notably for the transistor, semiconductors that amplify, generate, or switch electric currents. The transistor is a crucial component to the basic functioning of modern electronic devices and is used in computer memory chips.
The organization's headquarters were, and still are, in Murray Hill. Other facilities in towns like Holmdel are shown in the exhibit through a mapped overview of the major sites.
Elizabeth Allan, the deputy director and curator of the exhibit, confirms that about 75 artifacts and 100 photographs will be on display for the year-long collection. The featured advancements are loaned from AT&T Archives and History Center, MIT Museum, National Radio Astronomy Observatory, the Historical Society of Princeton, Monmouth County Historical Association, Telesat Canada, and other private lenders.
For early access to the exhibit, an opening reception for members and invited guests will be held on Thursday, March 10, at 5:30 p.m. featuring light refreshments. Members of Morven can come to Member Preview Days on March 11 and 12 ahead of the public viewing, which will be open to all guests during the regular museum hours of 10 a.m. to 4 p.m.
Tickets are available at morven.org/tickets and priced at $10 for adults (free for Morven members).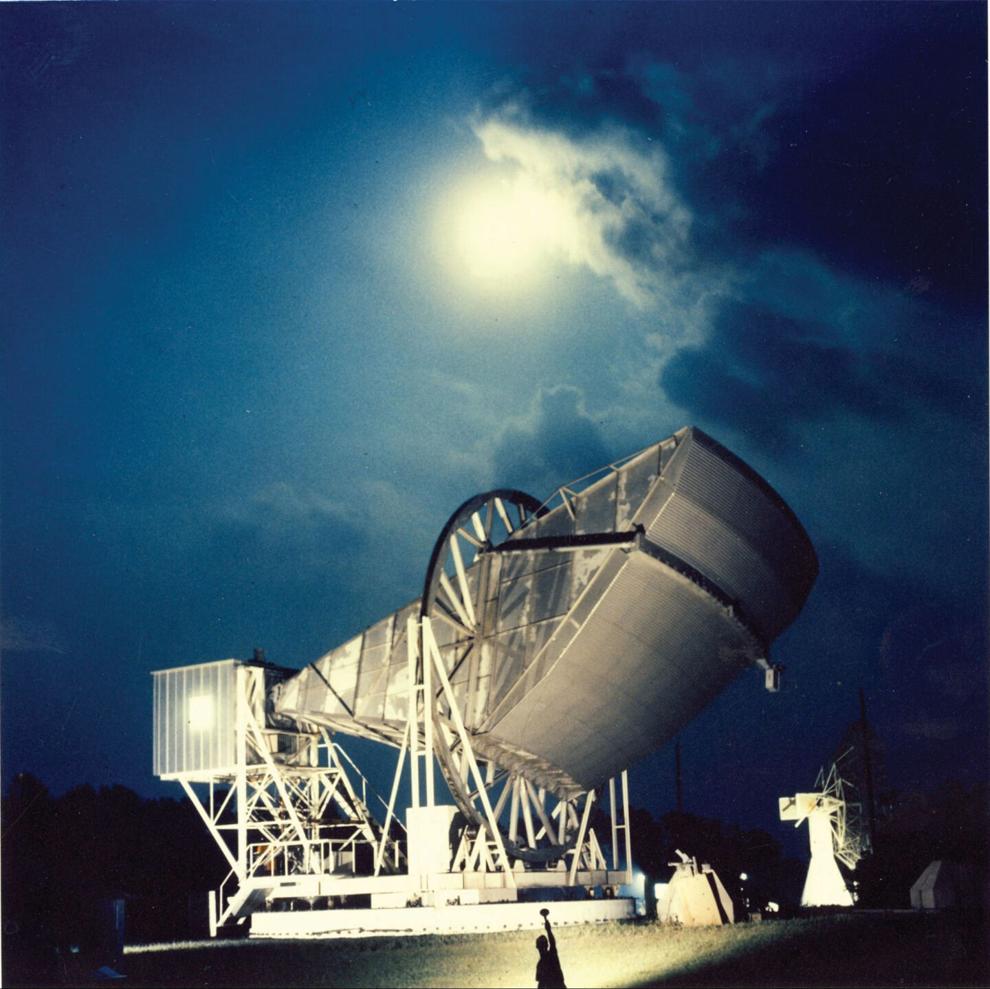 As society progressed, Allan says, telephone lines required an expanded range of service, with calls able to be facilitated from lengthy distances apart. AT&T was incorporated in 1885 to address this issue, the subsidiary starting out underneath the Bell Telephone Company before later acquiring its parent company.
But within a couple of decades from that extension, she continues, those at Bell Labs were launching creations into space, showing the diversity within the short timeframe.
Leading up to the end of that era, the exhibit will feature satellite and antenna technology, as well as touch on when those at the Holmdel facility heard "the remnants of the Big Bang for the first time," Allan adds.
Morven will highlight innovators like Arno Penzias and Robert Wilson for their work on the Big Bang, Claude Shannon, "the father of information technology," and Erna Schneider Hoover, who was awarded one of the first ever software patents for creating a computerized telephone switching process that prevented system overloads.
Bell Labs, though, did not make an impact all alone.
"We didn't just want this to be about the brilliant scientists that came out of the Bell Labs, which are certainly famous and kind of the crown jewel of the Bell System, but also the operators and the linemen," Allan says.
Gordon noted that everything branching out of telecommunication, including people who worked in the factories run by Western Electric, were essential to the functioning of the shared infrastructure.
As the Bell System became a vertical monopoly over national phone service, the companies' influence grew. In 1984, the Bell System split up due to an antitrust lawsuit from the U.S. government, breaking into separate companies known as the seven "Baby Bells." Regional Bell operating companies were responsible for local telephone services, while AT&T would take over long-distance calls.
AT&T grew to become one of the biggest cellular providers, now encompassing brands such as CNN, HBO, and Warner Bros.
After the divestiture, Bell Labs underwent changes so that the facility was "never truly the same" as it had once been, according to sources for the exhibit. Yet, many in New Jersey are still entirely unaware that these findings and signs of progress were discovered so close to home.
"As we did this exhibit, we just couldn't believe how many things were in New Jersey," Allan says. "Whenever you do these shows, you want to make sure you have enough, and there's endless stories of things that happened."
"Before there was a Silicon Valley, there were these labs and these people supporting the system in the Garden State — which I might have had an inkling of, but no idea to the extent of how many things [were] a New Jersey discovery," she continues.
Other related programming and events planned in conjunction with the Ma Bell exhibit are scheduled at Morven throughout the rest of the year.
On Sunday, March 20, at 2 p.m., Morven is hosting "Betty Wood: Bell Labs Pioneer," a Zoom program on the "achievements of the first woman scientist at Bells Labs." Presented by Dr. Margaret Schott of Northwestern University, the tickets are priced at $10 for general admission and $5 for Morven members.
On Saturday, April 2, from 2 to 3:30 p.m. is a Pole Farm Walk with Dennis Waters, a former Lawrence Township historian, for an in-person event about the impact of telecommunications. The Pole Farm, located in Lawrence, was considered "the largest radio telephone station in the world" before being replaced by the shortwave radio transmission, as described by Morven. Tickets are priced at $15 for general admission and $10 for Morven members.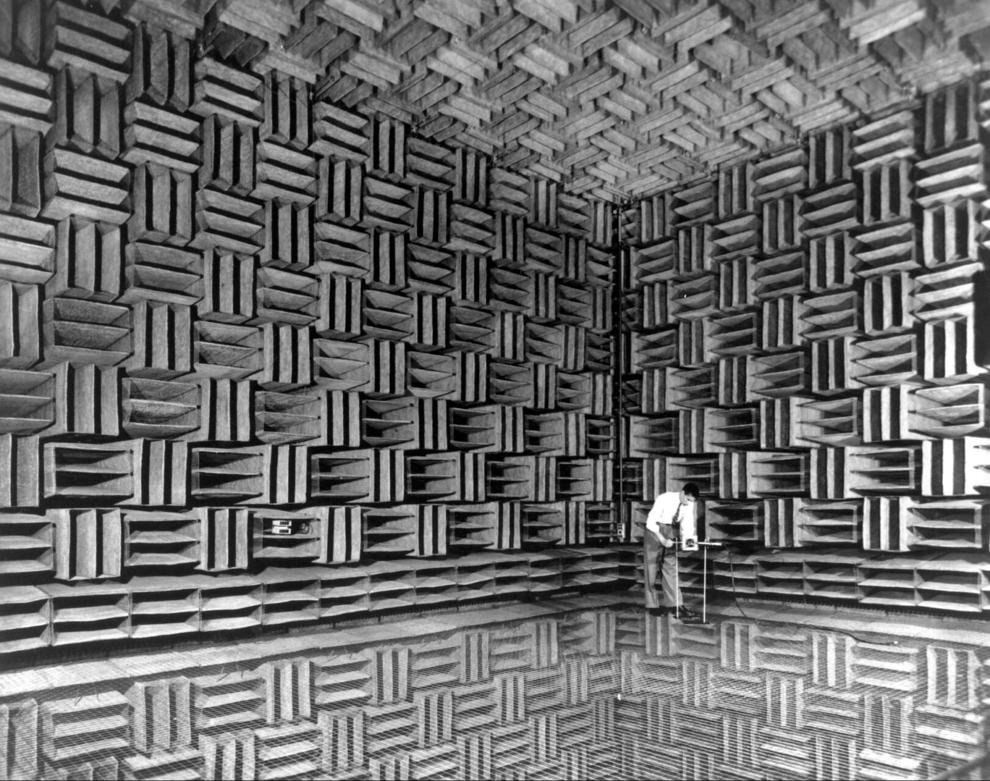 On Monday, April 25, at 6 p.m., which is also National Telephone Day, author of New York Times bestseller "The Idea Factory: Bell Labs and the Great Age of American Innovation" John Gertner will be conducting a hybrid presentation for Morven. Gertner's program includes an overview of the facility's history and noteworthy figures, as well as a Q&A after the lecture.
The in-person event and reception with Gertner begins at 6 p.m., while the virtual program waiting room opens at the same time. Both programs start at 6:30 p.m., with in-person tickets priced at $20 for general admission and $15 for members of Morven. Virtual tickets are $10 for general admission and $5 for members.
To incorporate local voices in the project, Morven was able to hear from those directly involved or affected by the Bell System through a crowdsourcing effort in the summer of 2021.
"We had a lot of people reach out to us, wanting to tell the stories of either when they worked in the Bell System, or their family members did," Gordon remarks, with their endeavors ultimately gathering over 50 responses.
A special interactive part of the "Ma Bell" exhibit will serve as a platform for guests to share, and document, any specific memories. While the companies are no longer entwined, Morven hopes to bring the people behind them back together to reflect on the legacy.
"We're hoping that people will continue to share their stories," Gordon says.
Ma Bell: The Mother of Invention in New Jersey, Morven Museum & Garden, 55 Stockton Street. Opens Sunday, March 13. $10 for non-members, free with membership. www.morven.org or 609-924-8144.