"Posing Beauty in the African American Culture" is the first new exhibition at the New Jersey State Museum since the start of the pandemic in 2020.
Organized by Deborah Willis, chair of department of photography and imaging at New York University's Tisch School of the Arts, the traveling exhibition features 104 works by 51 artists and complements Willis' 2009 book of the same name.
The exhibition explores the ways in which African and African American beauty has been represented in historical and contemporary contexts through a diverse range of media including photography, video, fashion, and advertising.
As the curator notes, "Through the history of Western art and image-making, beauty has been idealized and challenged, and the relationship between beauty and art has become increasingly complex within contemporary art and popular culture."
Indeed, "beauty" has become controversial in contemporary art because of its argued relationship to structures of power.
And, here, the curator says the exhibition aims to challenge "the relationship between beauty and art by examining the representation of beauty and different attitudes about aesthetics."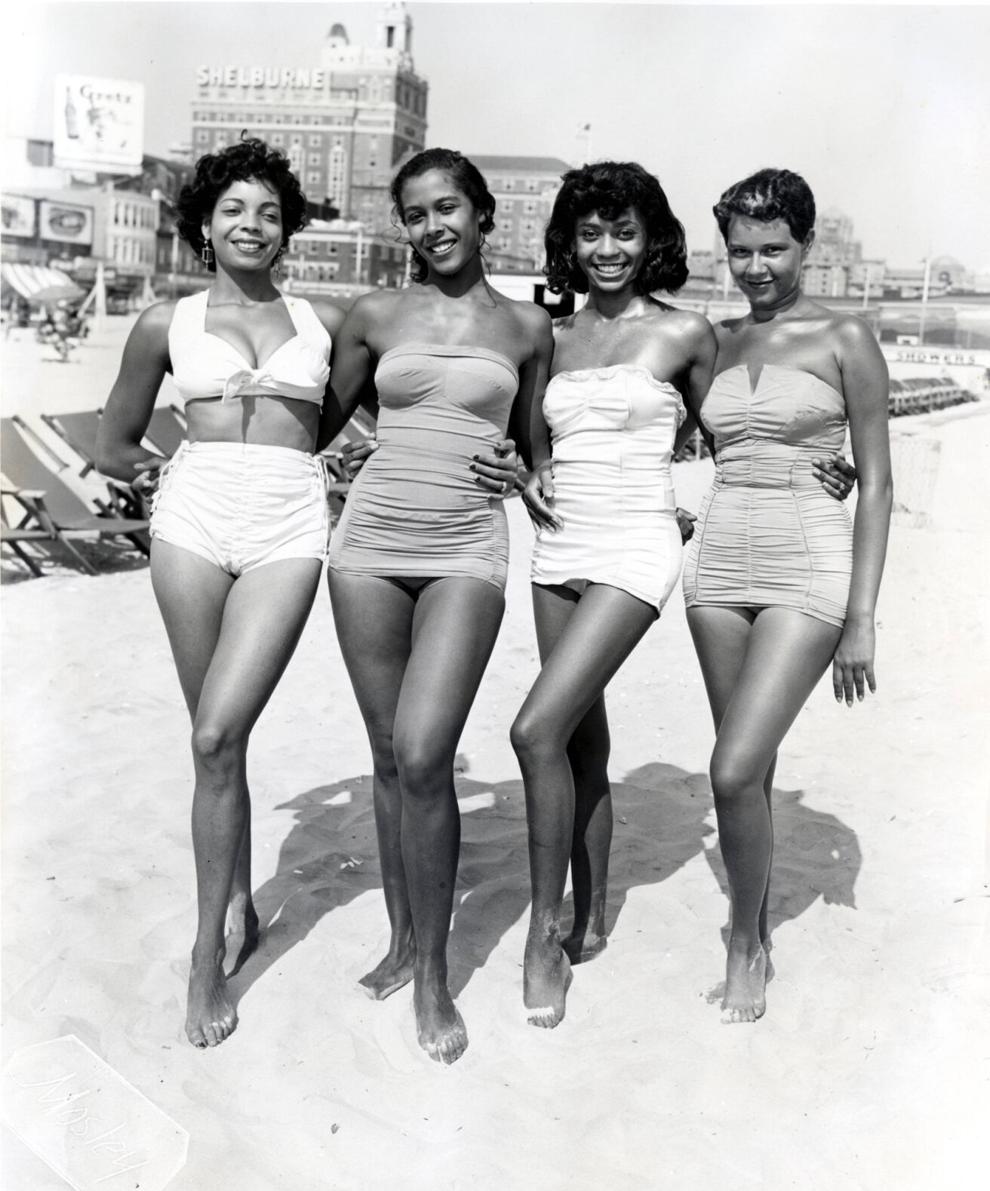 The viewing is organized into three sections. The first is "Constructing a Pose," designed to examine the "interplay between the historical and the contemporary, between self-representational and imposed representation, and the relationship between subject and photographer."
Organized in no discernible manner, poses reflects swath of social history. Vintage works include African American photographers Thomas Askew's circa 1899 "African American Woman," a profile of a young woman with coiffed hair wearing a neck cover; and Robert S. Roberts circa 1920s "Woman Wearing White Apron," a lean early-middle aged woman comfortably gazing at the viewer.
While the more contemporary works featuring music and film stars such as Michael Jackson and Denzel Washington are familiar and expected, the photographs of everyday life and everyday people are the stuff that evokes the spirit of the show. A few examples include the young woman who appears to begrudgingly accepting the photographer's invitation to pose in Lola Flash's 2003 "Karisse, London, from (Sur)passing" and the showy display offered in Bayete Ross Smith's 2006 "Prom Night — Hi de Ho Man, from the Pomp & Circumstance: First Time to Be an Adult Series."
The second section, "Body & Image," Willis says has the intent to explore "the ways in which our contemporary understanding of beauty has been constructed and framed through the body."
Her choices use a variety of approaches to bring subjects into environments where "everyday citizens reinvent themselves" and to explore self-portraiture and ideas of beauty both in front of and behind the camera.
She also says they reflect a historic cultural shift when the "Black is beautiful" concept took hold, and more and more images of Black models were featured in advertisements in magazines and billboards all over the country. Album covers, advertising images, and documentary photographs of celebrities were seen as reflecting desire; these images were targeted to a market where the consumer idealized and modeled the new look: beautiful, glamorous, stylish, and most of all desirable."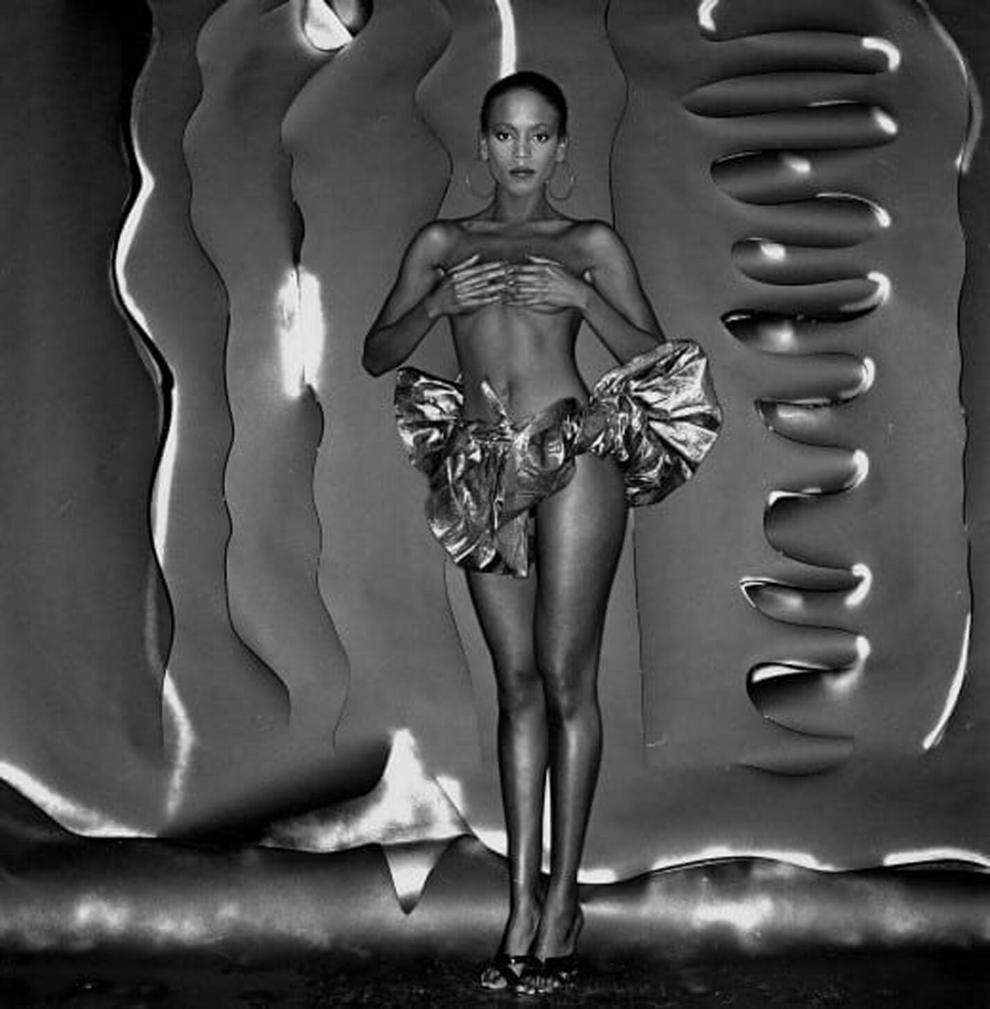 Included in the section are several sharp, black-and-white, time-capsule-like images by New York-based photographer Anthony Barboza, the 1970s images "Couples from the Harlem Series" and "Toukie Smith, Model, New York," and the 1980s "Marvin Hagler, Middle Weight Boxing Champion, New York City; NYC-based Ifetayo Abdus-Salam's boldly colorful 2005 "Self-Portrait as Pam Grier from the American Exotic Series"; Jamaican-American feminist artist Renee Cox's large glossy reinterpretation of French artist Jean Auguste Dominique Ingres' "1814 Grand Odelisque," the 2001 "Baby Back from American Family," replacing the white female nude with a Black woman with red high heels; and two images by Senegalese-based Omar Victor Diop inspired from historical 18th-century European works.
The final section, "Modeling Beauty & Beauty Contests," invites viewers to consider "the ambiguities of beauty, its impact on mass culture and individuals, and how the display of beauty affects the ways in which we see and interpret the world and ourselves."
Black and white images range from Philadelphia photographer John Mosley's 1960s bathing suit photo "Four Women, Atlantic City" to Trinidadian New York State-based Gerard Gaskin's 2005 "United" (State to State Ball)," featuring gay men and transgender women in a beauty pageant. Color images include West Africa-born Mangue Banzima's 2016 "Today's Man," a work that coolly engages with its composition and connection to title and theme.
With beauty and posing being the thread that connects all three units, the divisions among sections are blurred, and viewers will find images between specified areas, but it doesn't mar the desired effect to simply demonstrate the range of history and expression.
"I was always interested in storytelling," the Philadelphia-born and raised Willis says in an interview elsewhere about her work.
As the daughter of a tailor father and beautician mother continues, "I knew early on that I wanted to be a photographer, based on my father's interest in it and the images I saw in books by (Life Magazine and fine art photographer) Gordon Parks and (New York-based fine art photographer) Roy DeCarava. So at the Philadelphia College of Art I ended up studying photography."
She continued her studies at Pratt and then worked as a curator at the Schomburg Center for Research in Black Culture in Harlem and the Smithsonian. "I asked my professors in college why there were no Black photographers in our history books; my first major project, which has become a lifelong project, was to look for Black photographers. As a result of that, I started organizing exhibitions. I still make photographs myself, but it was important to me mainly to curate shows and to introduce people to Black photographers who are missing from our larger history."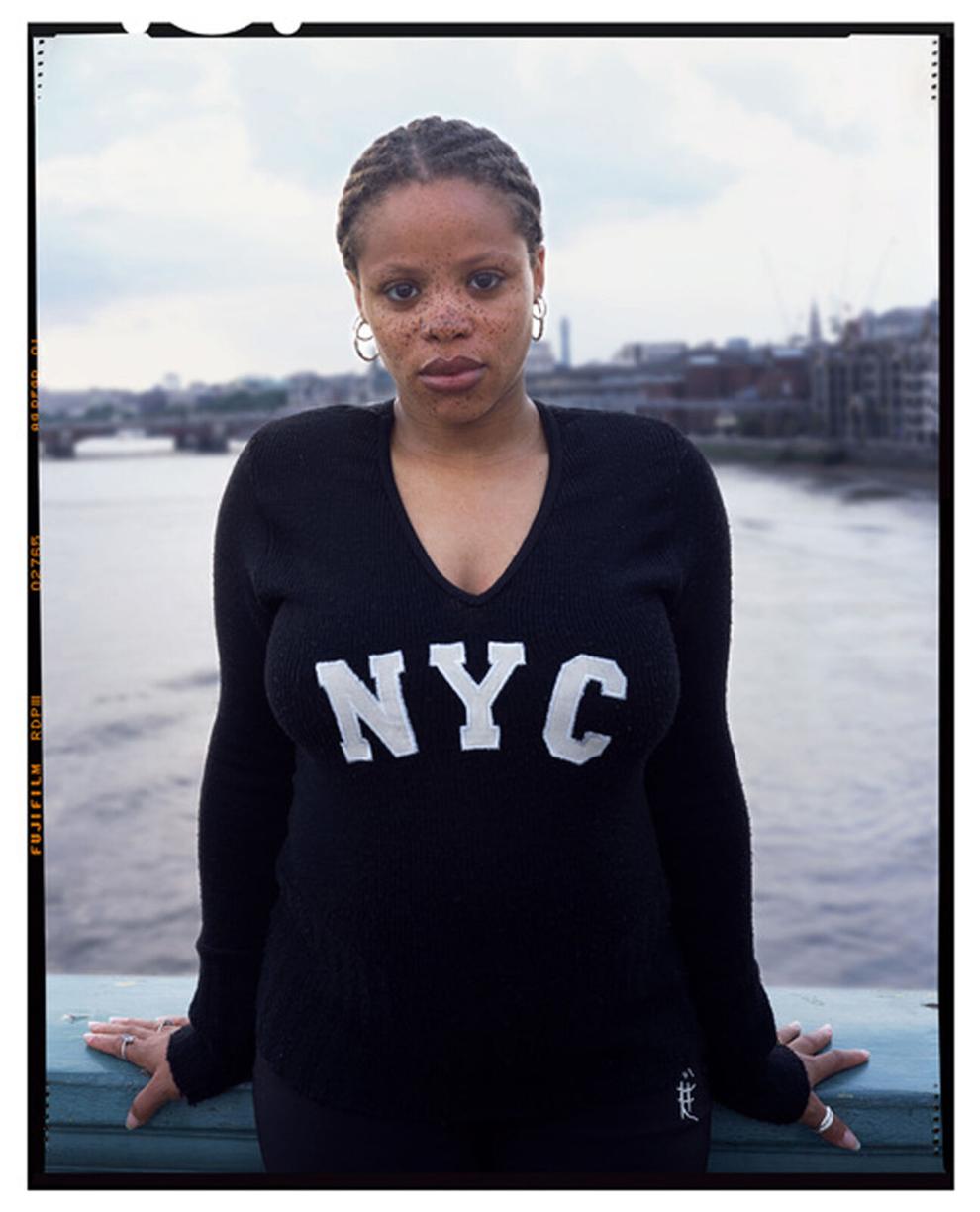 In many ways, the current show and the book are related to the following statements she shares. "I grew up watching women who believed in their work and ideals. They were church women and woman who sang at clubs, but also too, in just watching men who visited my father, who had fancy cars and believed in themselves. These were people who looked at their lives outside of the ridiculed imagery. They were men who were dignified and full of pride."
And "when someone feels good about themselves they reflect it in their behavior and desire to please themselves and other people. As a spectator, looking at someone that has a sense of self, feeling good — a walk, a look in the eye — well, it sounds corny, but there's this wonderful sense of beauty. Inner beauty is not something to be dismissed, because it relates to reflective beauty."
Posing Beauty in the African American Culture, New Jersey State Museum, 205 West State Street, Trenton. Through May 22. Tuesdays through Sundays, 9 a.m. to 4:45 p.m. Free. 609-292-6464 or www.nj.gov/state/museum.