Makoto Fujimura, the internationally recognized artist and writer based in Belle Mead, recently marked the publication of "Art and Faith: A Theology of Making."
Published by Yale University Press, the book continues the artist's exploration of art making as a generative and Christian activity, a topic previously noted in his earlier works, "Cultural Care," "Refractions: A Journey of Faith, Art, and Culture," and "Silence and Beauty."
In the following selection from the "Art and Faith," the artist introduces the reader to his ideas and his practice.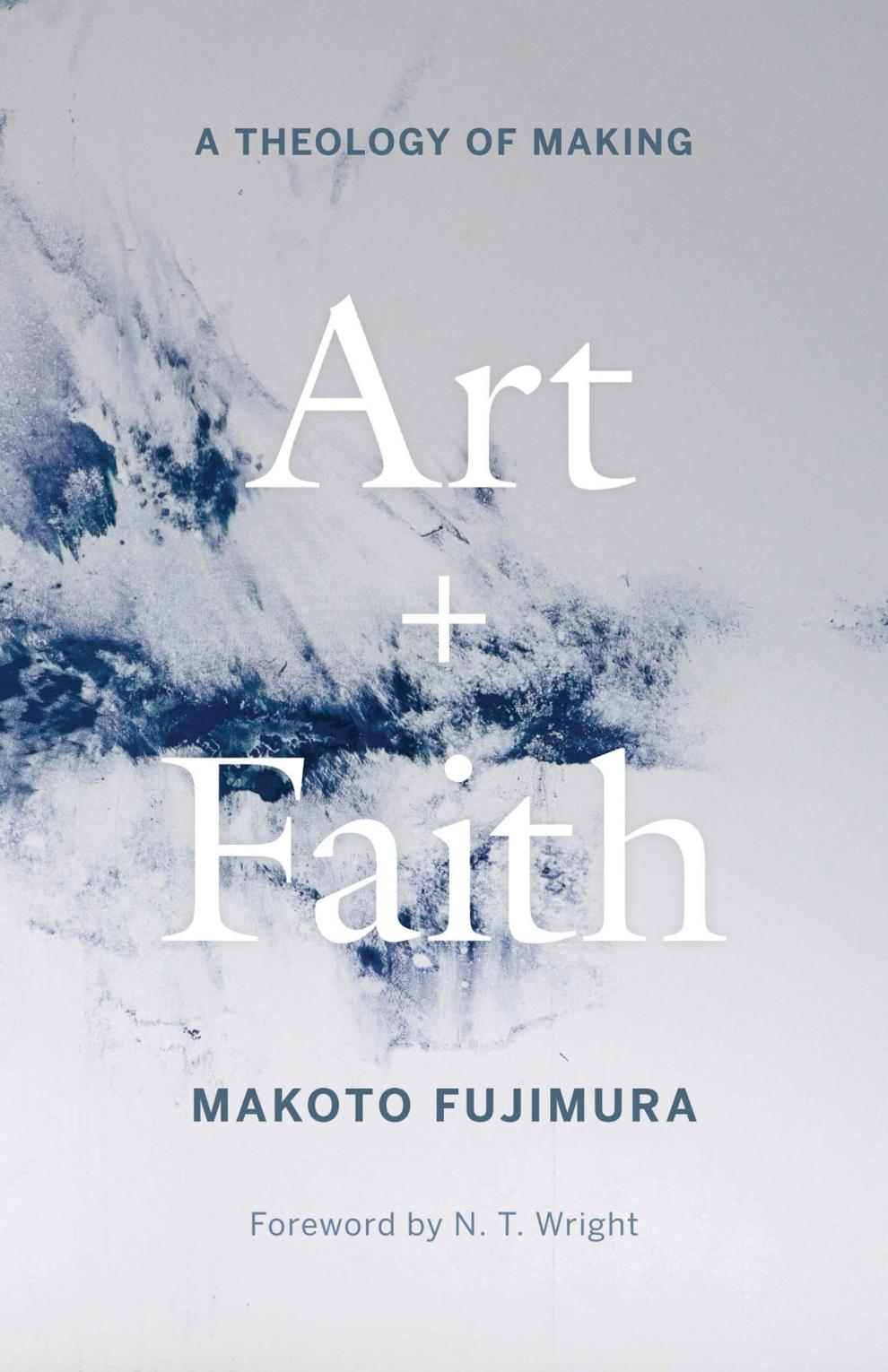 I now consider what I do in the studio to be theological work as much as aesthetic work. I experience God, my Maker, in the studio. I am immersed in the art of creating, and I have come to understand this dimension of life as the most profound way of grasping human experience and the nature of our existence in the world. I call it the "Theology of Making," and I hope in this book to introduce its most important constellation of mysterious elements. I thus become my point of reference of a lifetime of star-gazing into the infinite realities of beauty and the sacred — and then creating.
In my studios, in between pouring precious, pulverized minerals onto handmade paper to create the prismatic, refractive surfaces of my art, I rest in my quiet space, waiting for the paper surface to dry. As I wait, I write. Art making, to me, is a discipline of awareness, prayer, and praise. Imagination gives us wings to create, but it through Christ's tears and the invitation to the fest of God that we can be partakers of the New Creation. I take note of the process by writing, and my thoughts in between, as I have done since my student days.
In the slow process of preparing the pigments and glue, which one must learn to do with the handmade paint that I use. I realized that I was practicing a devotional liturgy of sorts. I imagine my water-based plant to possess the tears of Christ. Even breaking the sansebon nikawa (animal hide glue stick of "three thousand sticks" — as that is how the sticks were traditionally made in a vat) every morning seems sacred to me. I can tell the moisture level of the air by the sound and feel of the glue breaking. How much water to add, at what temperature, is determined by the type of painting I am working on and what I desire to accomplish. The somatic knowledge gained through years of making has become a way for me to "understand" my own works. And through this act, I begin to feel deeply the compassion of God for my own existence, and by extension for the existence of others. My works, therefore, have a life of their own, and I am listening to the voice of the Creator through my creation. I am drawn into prayer as I work.
When I explain to strangers this sacred dimension of creating art, some things non-Christians have an easier time grasping it. Christians have many presuppositions about what Christianity is that ware often based upon an analytical approach to understanding truth as a set of propsitional beliefs, such that understanding and explaining take dominance over experiencing and intuiting. But the grounding is based less on a biblical, generative path than o the mechanistic, postindustrial thinking of utilitarian pragmatism. Imagine trying to explain to a flying bird the aerodynamic forces at work when its wings move. Perhaps explaining it undermines the flight itself; perhaps the effort to understand it will not help the flying at all.
This is precisely why artists can open new doors of theological illumination in sharing what Christians call the Good News of the gospel to a world that has only a dim idea, if any, of what is so good about it. Simply by spreading our wings of art to take flight, we "prove" that gravity, or God, exists. When we make, we are taking that flight into the New. Artists, whether theists or atheists, know this truth deeply, and wrestle with this reality, inside as they create. . . .
Imagination, like art, has often been seen as suspect by some Christians who perceive the art world as an assault on traditional values. These expectations of art are largely driven by fear that art will lead us away from "truth" into an anarchic freedom of expression. Yet after many decades of the church proclaiming "truth," we are no closer as a culture to truth and beauty now than we were a century ago. I have spent the past two decades developing a path toward what I call "culture care" away from the typical culture war stance. In this book I outline a path toward culture care via what I see as flowing out from a biblical model of flourishing toward the New.
Art and Faith by Makoto Fujimura, 170 pages, $26, Yale University Press.