Coinciding with the unsolved case's centennial anniversary, a new book release from Vanity Fair correspondent Joe Pompeo examines the 1922 double murders of episcopal priest Edward Wheeler Hall and choir singer Eleanor Reinhardt Mills.
The bodies of Hall and Mills, discovered under a crabapple tree on an abandoned farm near New Brunswick, were posed in a manner implying both a closeness in their relationship — a "poorly-kept" extramarital affair by Pompeo's account — and the intention to shame the victims further in a staged crime scene.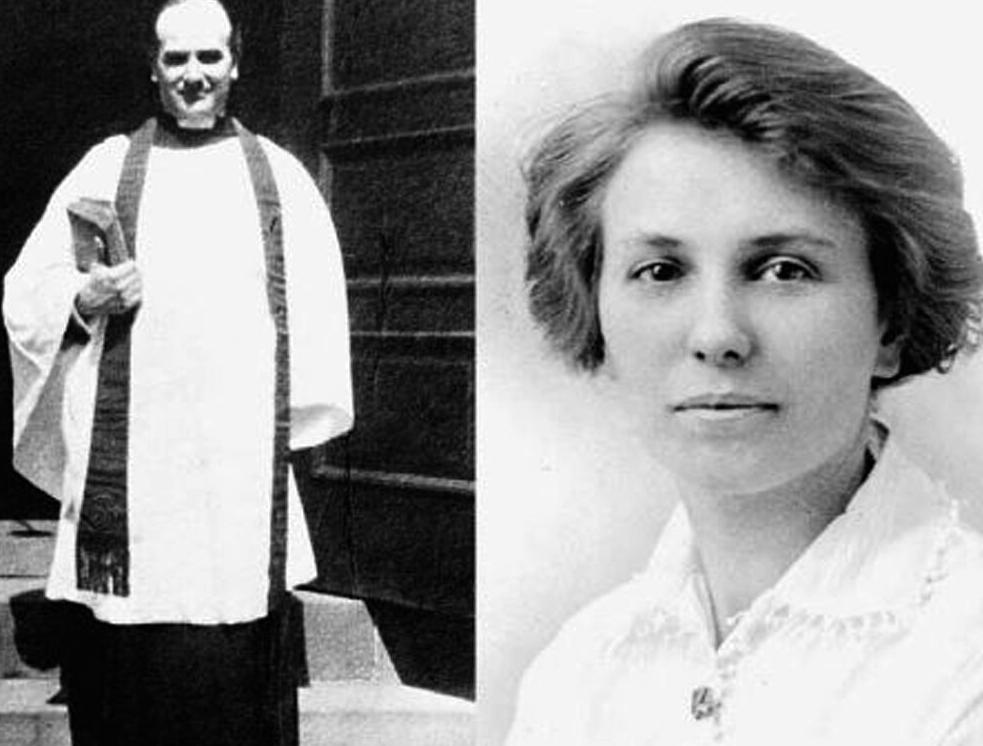 What resulted was two investigations and attempts at trial, circumstantial evidence, colorful suspects, and sensational media coverage from America's earliest tabloids; this has cemented Hall-Mills' status as one of the country's first examples of a "media circus."
Pompeo's "Blood and Ink: The Scandalous Jazz Age Double Murder That Hooked America on True Crime" is a historical nonfiction work from HarperCollins featured in a New Brunswick Free Public Library event on Saturday, October 22.
The day's author talk, panel discussion, and book signing take place on the third floor of the New Brunswick Performing Arts Center at 2 p.m. Joining Pompeo is library archivist Kim Adams, as well as John M. Meyer and Karen Alvarado, the co-directors of Thinkery & Verse's "Thou Shalt Not," an original play based on the events surrounding the double murders.
Admission to the NJPAC event is free, but reservations are required and can be made via NBPAC's website, secure.nbpac.org/hallmills. For more information, visit the library's website at nbfpl.org or call 732-745-5108 ext. 20.
"Blood & Ink" can be found at retail stores such as Amazon, Barnes & Noble, and Target, as well as in a four-chapter preview directly at the publisher's website. The Friends of the New Brunswick Free Public Library will have copies of the book available for purchase at the October 22 event.
The Hall-Mills case is described as "one of the most electrifying but forgotten murder mysteries in U.S. history." Pompeo's book "also traces the birth of American tabloid journalism, pandering to the masses with sordid tales of love, sex, money, and murder."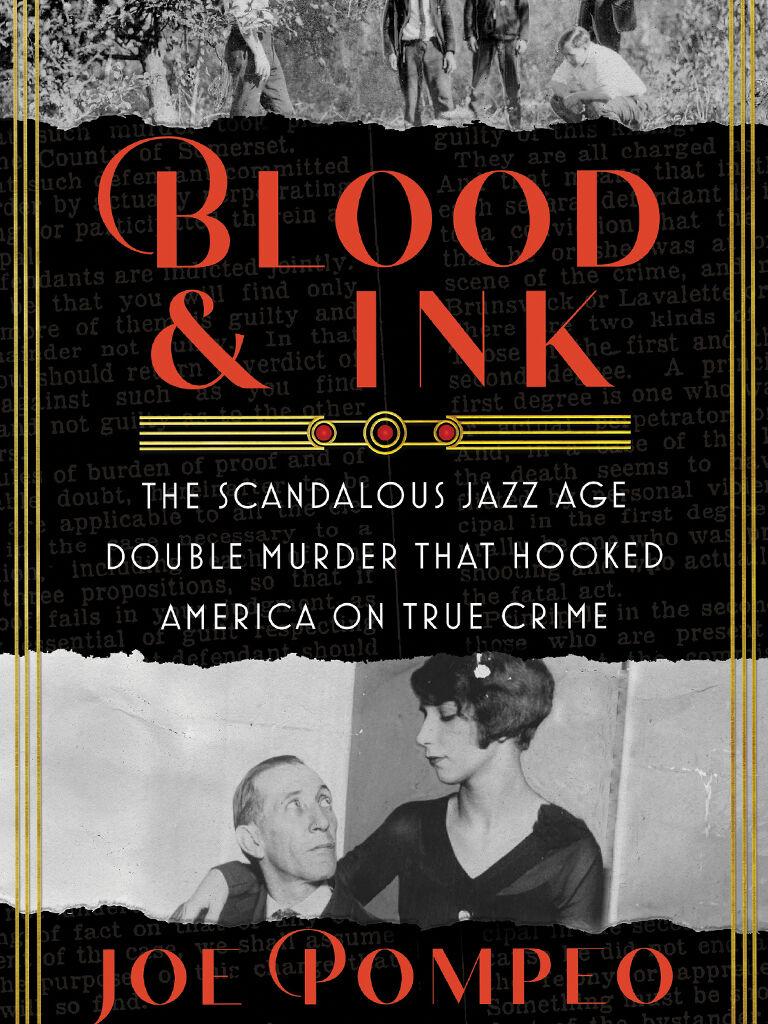 What overtook the publicity of the Hall-Mills case was the 1932 disappearance of Charles Augustus Lindbergh Jr., the 20-month-old son of affluent aviator Charles Lindbergh, who authorities suspect was kidnapped from his crib in Hopewell Township. After months of extensive searching, the child's body was located on the side of a road less than five miles from the Lindbergh estate.
Efforts to find the party or parties responsible for the killing led to the arrest of German immigrant and carpenter Bruno Richard Hauptmann, who was sentenced to death for his murder in an incident widely depicted as the "trial of the century." Hauptmann denied these findings until his execution four years after the alleged abduction.
But what the Lindbergh case had that Hall-Mills did not was the help of a key organizational change; by 1932, the New Jersey state police were actively mobilized rather than in the beginnings of their formation, and the lack of this unified force caused irreparable damage from the start of the Halls-Mills investigation.
Pompeo opens with the couple who first came across Hall and Mills on September 16, 1922, in Franklin Township, noting that the site was in proximity to Rutgers University and Johnson & Johnson headquarters, the latter of which connects in more ways than area alone; Edward Hall's wife was wealthy heiress Frances Noel Stevens Hall, whose relations to some of the area's richest families, the Stevens and Carpenders, also affiliated her with J&J.
Mills' death was brutal by design, as while the couple were both fatally shot, her remains indicated that a total of three bullets ended her life, with slashings severing her throat. The soprano singer's tongue and vocal cords, according to "The Hall-Mills Murder Case: The Most Fascinating Unsolved Homicide in America" from Rutgers University professor and director of the Institute for Women's Leadership Mary S. Hartman, "had been cut out and removed."
The placement of Hall's hat concealed a single wound to his head. Besides the bodies lay love letters from the two, as well as a feature that identified the male victim to arriving authorities and one intrepid reporter who, while the officers bickered over jurisdictions, inspected the scene. A group of onlookers gathered, too, having allegedly "trampled the ground and began to strip the bark of the crabapple tree for souvenirs," as Hartman writes.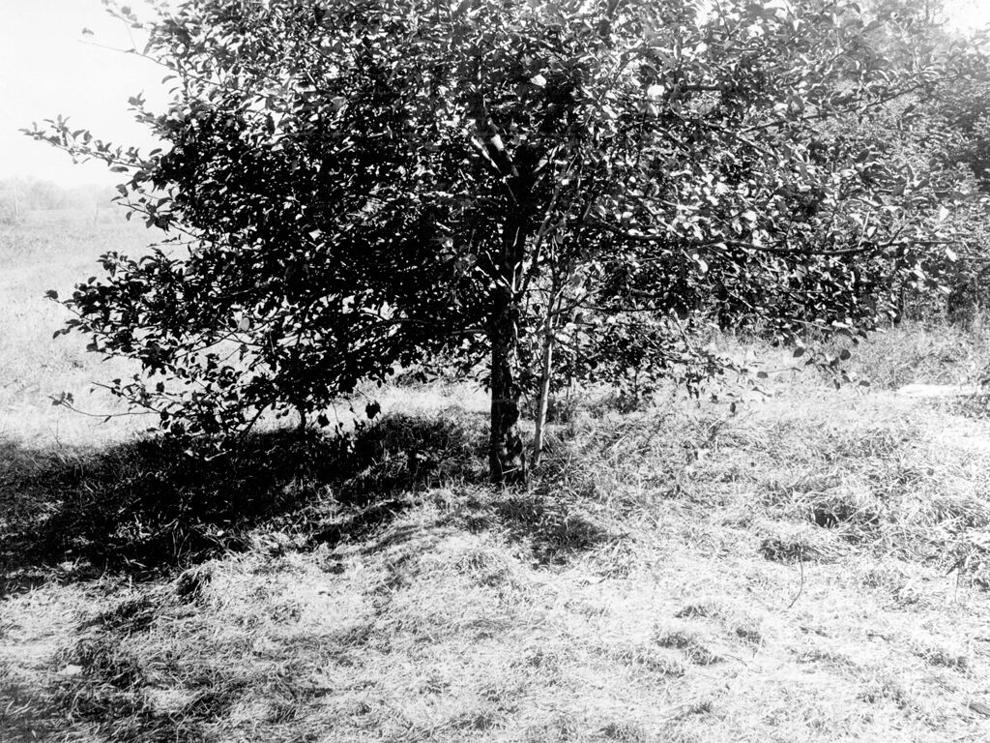 According to Pompeo, since "the bodies lay just over the border in the town of Franklin, part of Somerset County, whereas New Brunswick was in Middlesex County," the logistics caused confusion for the responding New Brunswick officers; eventually, they reached out to the Somerset force to ensure that a detective from their department could respond.
Albert Cardinal from New Brunswick's Daily Home News, a paper that is now under Gannett as Middlesex County's Home News Tribune, surveyed the area. He noted the intentional composition of the side-by-side victims and the differences in the quality of their attire, which indicated their contrasting social classes but similar grim ends. Pompeo writes:
"The real bombshell lay near the man's left foot, where Cardinal set his eyes on a professional card lying in the grass. According to [New Brunswick Police Officer Edward] Garrigan, it had initially been propped against the man's left heel, like a curator's label in a museum exhibit. Whoever killed the man wanted whoever found him to know exactly who he was. Cardinal turned the card over. He read the name, printed in bold gothic letters, and jotted it down on a slip of paper: 'Rev. Edward W. Hall.'
"Edward Hall was a prominent Episcopal minister whose congregation at New Brunswick's St. John the Evangelist included some of the city's most affluent residents. His wife, Frances Noel Stevens Hall, was a daughter of old money with illustrious ancestors and ties to the Johnson & Johnson dynasty. Cardinal could tell this was an even bigger scoop than he thought, with all the makings of a major scandal."
After a veterinary surgeon arrived and confirmed the minister's identity, more members of the press assembled: "Daniel Wray, city editor of the Daily Home News, came upon the group. He had known Reverend Hall for years, and he was stunned when he saw the body. Hall had married into a wealthy and prominent family. Now he lay dead in a lovers' lane next to a woman who was clearly not his wife. Wray picked up the letters, about ten of them in all.
…Who was the mystery woman, and what was her connection to Hall? The questions raced through Wray's mind as he sped back to the Daily Home News to rush the first edition to press."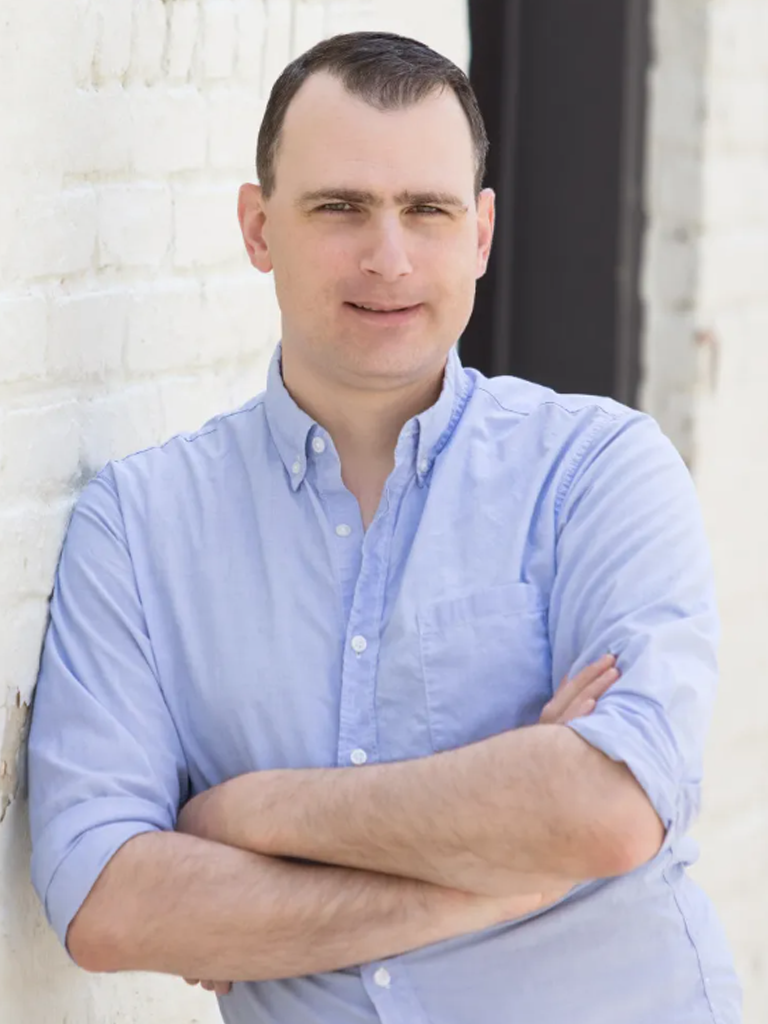 The next chapter takes readers into the world of Frances Hall, who back in her Victorian mansion, is introduced from the view of one of the maids of the house, Louise Geist.
"...Louise awoke to the sound of shutters being drawn on the first floor, a telltale sign that Reverend Hall had gotten up early to catch a train to New York. Louise hopped out of bed and hurried downstairs to prepare breakfast. When she walked into the dining room a little after seven, however, she was greeted not by the reverend, but by his brother-in-law Willie Stevens, usually the last one to the table for breakfast. Seeing him at that hour was rather odd, but then again, Willie was nothing if not a little odd…
"What are you doing up so early?" Louise asked.
"I would rather have Mrs. Hall tell you," Willie cryptically replied, suggesting something amiss.
As Louise passed the coatrack in the hallway, she put two and two together: the reverend's hat was not hanging in its usual spot. He hadn't come home.
Louise didn't think much of it. The reverend always seemed to have a good excuse on those nights when he returned home late. His car had broken down. He'd missed the train back from New York. Someone needed a ride somewhere. On the other hand, Louise had never known him to stay out all night. She figured that after his appointment the previous evening, he must have been summoned back out on a sick call. Edward Hall would have stayed at the bedside of an ill friend or parishioner no matter the hour, or so Louise told herself. She set the table for three and acted none the wiser when Frances came down for breakfast about twenty minutes later."
Frances Hall "had taught Sunday school before meeting Edward, seven years her junior, when he ascended the pulpit [at the Church of St. John the Evangelist] in 1909."
"She was everything you'd expect of a well-bred woman from the late-Victorian age: proper, imperious, and, of course, private. To a servant like Louise, Frances had a haughty air about her, but something seemed different when Louise greeted her employer that Friday morning in the dining room.
Frances sat down and picked at her food, hardly eating. Louise hadn't set out the small silver water pitcher used by Reverend Hall to mix up his instant coffee substitute. Normally, Frances would have reminded Louise to retrieve it, but not today. There was an unspoken tension, and Louise finally piped up to break the awkward silence.
"Is Mr. Hall going to have breakfast in bed?" she asked, playing dumb.
"Louise," Frances replied, "Mr. Hall has not been home all night. I do not know where he is."
"Maybe he had an accident. Have you called the police?"
"I did. There hasn't been any accident." Frances had phoned the station around 7:00 A.M., but to avoid any unpleasant notoriety, she didn't specify that Edward was missing.
Louise couldn't help but notice an incessant jingling as she cleared the table. Frances held a set of car keys and rustled them nervously. That went on for most of the day as she paced the floor, rushing over to the window whenever she heard a car slow down outside the house. This antsy behavior did not suit Frances Hall, ordinarily a picture of calm and composure. As Louise would later say, "She had never acted this way before."
That afternoon, Frances summoned her two sisters-in-law. She also consulted with the family attorney, Edwin Florance, a former mayor of New Brunswick and New Jersey state senator. Beyond that, Frances had no other visitors, no telegrams, and certainly no hints as to Edward's whereabouts. However, Louise eavesdropped on an intriguing phone call around 11:00 P.M. Her ears perked up when she heard Frances say, "No, there was nobody else. He was friendly with her. She's in the choir."
It was determined that the missing Hall and Mills had likely been dead for about 48 hours prior to being found. After an extensive breakdown of Frances Hall's prosperous background, Pompeo shifts to the social climate of the era that perfectly lent itself to the rise of tabloids.
"At the time of the murders, the world had emerged from the throes of war, flu, death, and sacrifice. Those who survived were eager to let loose. Thus began an enchanting era of opulence and consumption, as well as dizzying innovation, from radio and the cinema to automobiles, transatlantic flight, and penicillin. The official posture of the times was temperance. America's Volstead Act went into effect in January 1920, banning alcohol across the United States. But it ended up having the opposite effect. Prohibition sparked a bacchanalian revolt against moderation and prudence, chipping away at the last vestiges of the Victorian moral code, and making way for all the modern pleasures that would come to define the Roaring Twenties. Skirts rose to the knee. Lovers went joyriding after dark. Planes soared across the ocean. Actors and athletes became idols. Beauty pageants drew scantily clad ingenues to the seaside. Speakeasies filled up with flappers dancing the Charleston. And American tabloid newspapers, yet another garish flamboyance of the postwar boom, chronicled it all, with an emphasis on crime, celebrity, and trivial obsessions that provided a refreshing chaser to years of distressing world news. As one 1920s tabloid editor put it, 'Tabloids were just as inevitable as jazz. They are as truly expressive of modern America as World Series baseball, skyscrapers, radio, the movies, Trudy Ederle, Billy Sunday, taxicabs, and beauty contests. They are feared because they are jolting the pillars of conservatism.'
Out of this came "America's first true tabloid," Joseph Medill Patterson's New York Daily News, which debuted in 1919 as Illustrated Daily News. Pompeo establishes the role of other key players like William Randolph Hearst, publisher of competitor paper The New York Daily Mirror, and editor Philip Alan Payne, who started with News before coming to Mirror.
Back in New Brunswick, though, Daily Home News reporter Frank Deiner — not to be confused with the NYC publication — was suddenly reminded of a local gossip item about Hall, who Pompeo says often "exuded a gregarious charisma" in church and in conversation. Mills had still yet to be identified.
"There were rumors Hall had been "friendly," as Deiner put it, with a woman named Eleanor Mills, a choir singer at Hall's church. Totten immediately escorted Deiner through the crowds to the blood-soaked patch of earth where the bodies lay. Deiner leaned in, drew down the woman's scarf, and squinted past the maggots. There was no doubt in his mind — this was Eleanor Mills, wife, mother, and devoted congregant of St. John the Evangelist."
Mills' husband, James, was also the church sexton. Hartman's article states his alibi for the night was "moderately good," as "neighbors had seen him within an hour of the alleged killings and had heard him doing woodwork, pounding nails, throughout the whole period in question."
"Before long, Frances's family attorney, Edwin Florance, and her cousin Edwin Carpender arrived on the scene. They'd received word about the murders, and they needed to see the truth with their own eyes. Standing over the bodies, they could hardly believe it was real. Before the county undertaker pulled up to retrieve the bodies, Carpender leaned down and took Hall's cold dead hand in his own.
Shortly after one o'clock, Elovine Carpender returned with trepidation to 23 Nichol Avenue. She had learned of Edward's death and now had to inform Frances of the grim news. She climbed the stairs to the second floor, where Frances awaited her. "What you feared has happened," Elovine said. "He is dead."
Hearing these words, Frances abandoned her reserve. As Elovine put it, "She broke down completely." Elovine hugged her friend as the emotions poured out. Frances regained her composure, and after she caught her breath and dried her eyes, she went downstairs to the parlor, where visitors were arriving to pay their respects. Her ordeal had only just begun."
---
Police surmised jealousy as a motive for Frances, but officials also suspected her two brothers, Willie and "crack shot" Henry Stevens, as well as cousin Henry de la Bruyere Carpender. Authorities were unable to back up any of their speculations with proof, instead facing criticism for their improper handling of the slow-moving investigation.
Once a grand jury chose not to indict the family members, Frances Hall left for Europe, with the case building to an unceremonious end. Four years later, maid Louise Geist's husband sought to annul their marriage "on the grounds that his wife had withheld knowledge of the Hall-Mills case," saying that his wife was not only the person who confirmed the victims' eloping to Frances Hall, but "received five thousand dollars for 'her part in the matter and for keeping quiet about it,'" according to Hartman's article.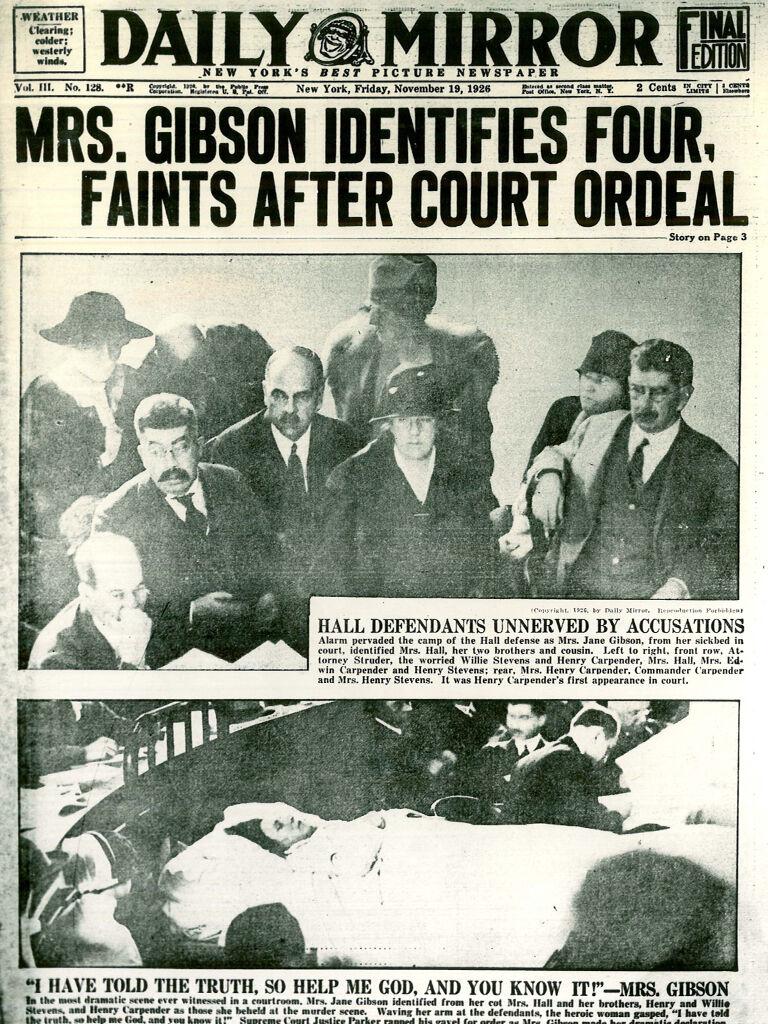 The New York Daily Mirror decided to keep digging into this claim of new evidence, not raking up muck but a treasure trove of yellow journalism. A new witness account about the night of the murder emerged from a woman named Jane Gibson (or Easton), a farmer who lived and raised hogs close to the lover's lane where the bodies were discovered. Gibson was bluntly acknowledged in newspapers as 'Pig Woman' because of inconsistencies in both her last name and story details.
According to the NBFPL's archived radio transcript, Gibson was scanning the property after hearing a noise on the night of the murder when she passed Frances Hall and Willie Stevens, then saw a group of people arguing. Following gunshots, Gibson supposedly witnessed Frances herself, a woman who would be dubbed "The Iron Widow" by press, "kneeling and weeping over the minister's body" in anguish.
The public, now with newly vested interest and a zeal for spectacle, responded so much to these claims that then-Governor A. Harry Moore stepped in. A new investigation and trial were ordered in 1926, seeking charges against Frances Hall, the two Stevens brothers, and Carpender, the latter of whom was to be tried separately from the other three.
Sources like the Yale Review claim that the popularity brought a carnival of crime enthusiasts to town, with vendors even setting up shop by the murder site to sell carnival foods, balloons, and soft drinks — as if a different kind of circus was in town.
Even with prominent attorneys, a fingerprint expert, and the promise of concrete findings, the second trial was fraught with complications; Gibson testified from a hospital bed with medical professionals at her side due to her ill health, and upon hearing these claims, her own mother, sitting in the front row, vehemently called her daughter a liar. Other witnesses recounted tales of bribery, intimidation and revenge from or on behalf of the defendants.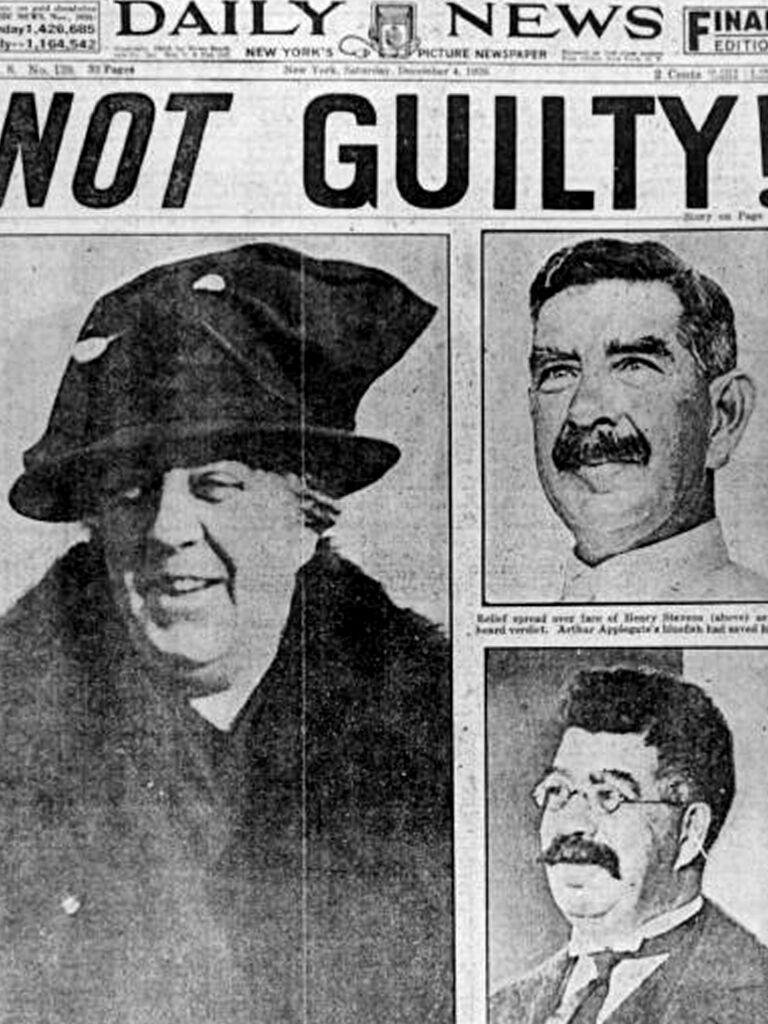 Publications across the nation, respected journalism entities and tabloids alike, crammed into the Somerset County Courthouse to cover the 30 days of theatrics. Despite the drama, Frances Hall and her brothers were acquitted, while Carpender's charges were dropped before ever making it to trial.
In addition to Pompeo's book, NBFPL's event will feature a discussion of Meyer and Alvarado's collaboration with the Church of St. John the Evangelist — the place where the Halls met, Eleanor Mills sang, James Mills was sexton, and Edward's affair with Mills started — in a stage production about the complicated circumstances surrounding the double murder.
The production ran through October 14 with a focus on the voice of Charlotte Mills, Eleanor's daughter who sought to keep her mother's memory alive and have the killers apprehended. At the age of 16, she was ostracized by fellow members of the church for her determination to find justice in the case.
Rather than just explore the crime itself, the Thinkery & Verse website says that "Thou Shalt Not is a re-assessment of history, the complicity of a community, and the sharp exploration of the female voices long since hushed," with actors taking on these roles against the architectural backdrop of true events.
Yet another quiet party, Hungarian immigrant Julius Bolyog, revealed new information about a conversation with suspect Willie Stevens in a 1969 broadcast from New York City radio station WINS. In 2013, the New Brunswick Free Public Library obtained a "reel-to-reel tape" of this coverage, then converted it for public use.
At this time, it is still unknown whether these were broadcast, or simply recorded off air, according to the Library's archive on its website. These historic resources, which are accessible online in eight short audio segments and a complete transcript, function like many of the true crime podcasts people listen to today.
According to the document, Bolyog, who feared he was about to pass from an illness at the age of 67, confessed that as a favor to his former friend Willie, he had transported $6,000 cash from Frances to two other people; the two individuals were a man with kidnapping charges named Isidore "Ike" Gutman, who was murdered years prior to the revelation, and another male identified only as "Freddy/Freddie."
Bolyog, who had been 20 years old back then, was purportedly threatened to keep the assertions of kidnapping and murder to himself, which he did for decades. He reported it to the police, who were initially doubtful given the trial's publicity, but a thorough investigation into the statements corroborated them with other information that was not previously made public. This verification, WINS reporter Virgil Scudder says, gave hope for closure and a possible confirmation of the other man, except no one was ever conclusively linked to the name.
Adding to NBFPL's collection, in February of 2019, New Brunswick resident George Wilson contributed "five boxes of materials copied both from the original depositions and court testimonies as well as nearly daily clippings from 3 different newspaper sources" such as Home News, Asbury Park Press, and the New York Times.
Other documents include depositions, court testimonies and statements, with the donations further tethering New Brunswick to the Hall-Mills double murder and its status as an infamous yet blotted out memory.
"Blood & Ink" dissects the fact and fiction within this New Jersey crime, and although opinions on the perpetrators vary as much as the people who grabbed popcorn just for a chance to glimpse the 1926 Franklin Township trial, Pompeo weighs the influence of the media on its showy resolution.
---
Autopsy of a Crime & Book Signing, New Brunswick Free Public Library, New Brunswick Performing Arts Center, 9 Livingston Avenue, New Brunswick. Saturday, October 22, 2 p.m. Register. Free. secure.nbpac.org/hallmills.