"Gray Love: Stories About Dating and New Relationships After 60," the new Rutgers University Press publication, features the thoughts of 45 women and men between the ages of 60 and 94 looking to connect during a time of personal and societal changes.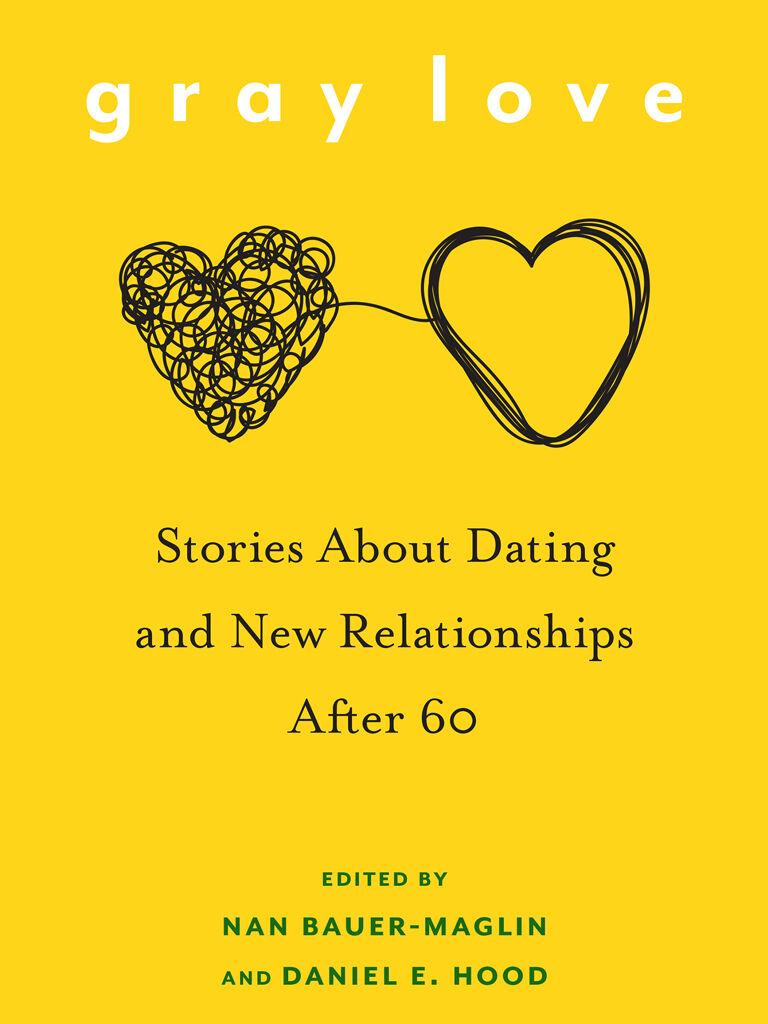 While the book has been shaped by two editors who have entered that gray area of life themselves — Nan Bauer-Maglin is a professor emerita at the City University Of New York and Daniel E. Hood, a retired professor of sociology — they are joined by more than 40 contributors who are also exploring the theme from a personal perspective.
That includes Cynthia McVay, daughter of familiar Princeton educators and philanthropists Hella and Scott McVay. Her contribution is the poetic prelude "Looking at Sixty."
McVay will make her Princeton connection clearer when she joins Bauer-Maglin and several other contributors to discuss the book during a live presentation at Labyrinth Books on Tuesday, March 28, at 6 p.m.
As the book makes clear from the start, the figures in the book find themselves in both a changing body and life as well as a changing society — one where some of the old ways of building relationships through neighborhood groups and religious organizations have been replaced by online sites that one of the voices in the book equates to "amazon shopping, where you customize searches and peruse 'product' details that meet your specifications."
To get a deeper sense of this perhaps not-so-brave new world and sample some of the discussion that will occur during the Princeton session, here's a section from the book's introduction:
---
"There are several reasons older people opt out of the dating game, but the predominant one is feeling too old to date. A quarter of non-daters over fifty and a third of non-daters over sixty-five are more likely to say that they feel too old, compared with 4 percent of those younger than fifty. Certainly it is not unrealistic for women to feel older age as an inhibiting factor in dating — for example, some of nan Bauer-Maglin's friends encouraged her to color her gray hair. Older men tend to seek younger women; whereas, for women, dating younger men is not usually socially acceptable. A 2018 Medicare study quoted in Science magazine asserts that "the desirability of a woman peaks at age 18 and declines with each year thereafter.
"Meanwhile, the desirability of a man rises with age until hitting a peak at age 50, before beginning to decline. In other words, a younger woman is more likely to be attracted to an older man than a younger man is to be attracted to an older woman."
Looking online, octogenarian Natasha Josefowitz realized that "no one seemed interested in a woman in her late eighties." Phyllis Bogen, at 92, is at a loss about how to go about finding a companion. Now, given COVID-19, she chooses not to try to figure it out.
In "Aging Out of Dating," Erica Manfred, 70-plus, says it is about age and appearance: "And late-life internet dating is particularly cruel, because judging potential partners by their looks never ends. What does end is looks. Women are as guilty of this as men. But who still looks good in their seventies or older? Not many of us." Susan Weisser quotes an online dating ad from an "obese older man seeking beautiful young girl." She says while "this boiled down to youth and looks, he did at the end graciously concede that he would settle for a beautiful older woman as a second choice." She quotes another man who is repulsed by the puffy arms of women over 50.
Closely related to this is the issue of sexual desire. Manfred describes how, at 60, she went on the internet to find sex: "I was long past menopause and supposedly long past my sexual prime. My body didn't know this, however." By 70 she lost interest in men and sex. In her search for a romantic partner, Judith Ugelow Blak had to admit that she lost her libido. That admission, at age 68, while it could be troubling, had positive implications for Blak — if she decides to look again, she will no longer lead with sex (having once thought it was a path to love).
Older people don't date for other reasons besides age bias but in smaller numbers as compared to younger people: 38 percent of older non-daters say having more important priorities is the dominant reason they are not looking for a relationship or dates (compared to 61 percent of younger non-daters). Fourteen percent say they are too busy (compared to 29 percent of younger non-daters), and 12 percent feel no one would be interested in dating them (compared to 24 percent of younger non-daters).
Another reason older adults stop looking is their negative experience with online dating. A Pew report found that "users ages 18 to 49 are more likely than those ages 50 and older to say their online dating experience has been at least somewhat positive (59 percent vs. 50 percent)." Linda Wright Moore calls the search on online dating sites "soul-crushing" for older African American women. For herself and her friends, men who come even close to dateable are in "short supply." And as an Asian American woman, Jean Leung confronts prejudice in the dating world. "Dating when you have passed the half-century mark is tough enough, but when one is trying to climb out of the cave of widowhood during a pandemic, being a minority in a prejudiced country adds a complicated layer."
Assessing the virtues and downsides of online dating in general, a Pew report notes that "while a majority of online daters have never forged a committed relationship with someone they first encountered through dating platforms, 39 percent of online dating users (representing 12 percent of all U.S. adults) say they have been in a committed relationship or married someone they met on a dating site or app." Only 5 percent of those over 65 say they are in a committed relationship or married someone they met on a dating site or app. And for women who have used a dating site or app, they "are more likely than men to say they have found it very or somewhat difficult to find people that they were physically attracted to or seemed like someone they would want to meet in person." Age, as Leung says, makes it even tougher."
---
Gray Love: Stories About Dating and New Relationships After 60, 316 pages, $24.95, Rutgers University Press.
Gray Love Panel Discussion, Labyrinth Books, 122 Nassau Street, Princeton. Tuesday, March 28, 6 p.m. With editor Bauer-Maglin, McVay, and writers Dustin Beall Smith, a retired Gettysburg College instructor; Susan Ostrov, professor emeritus of English at Adelphi University; and Mimi Schwartz, professor emerita in writing at Stockton University. Free. 609-497-1600 or www.labyrinthbooks.com.