"The deaths of George Floyd, Ahmaud Arbery, Breonna Taylor, and far too many others can be our impetus as parents, caregivers, and educators to work toward a future of racial acceptance, diversity appreciation, and equal protection under the law," writes Lynne Azarchi at the start of her book "The Empathy Advantage."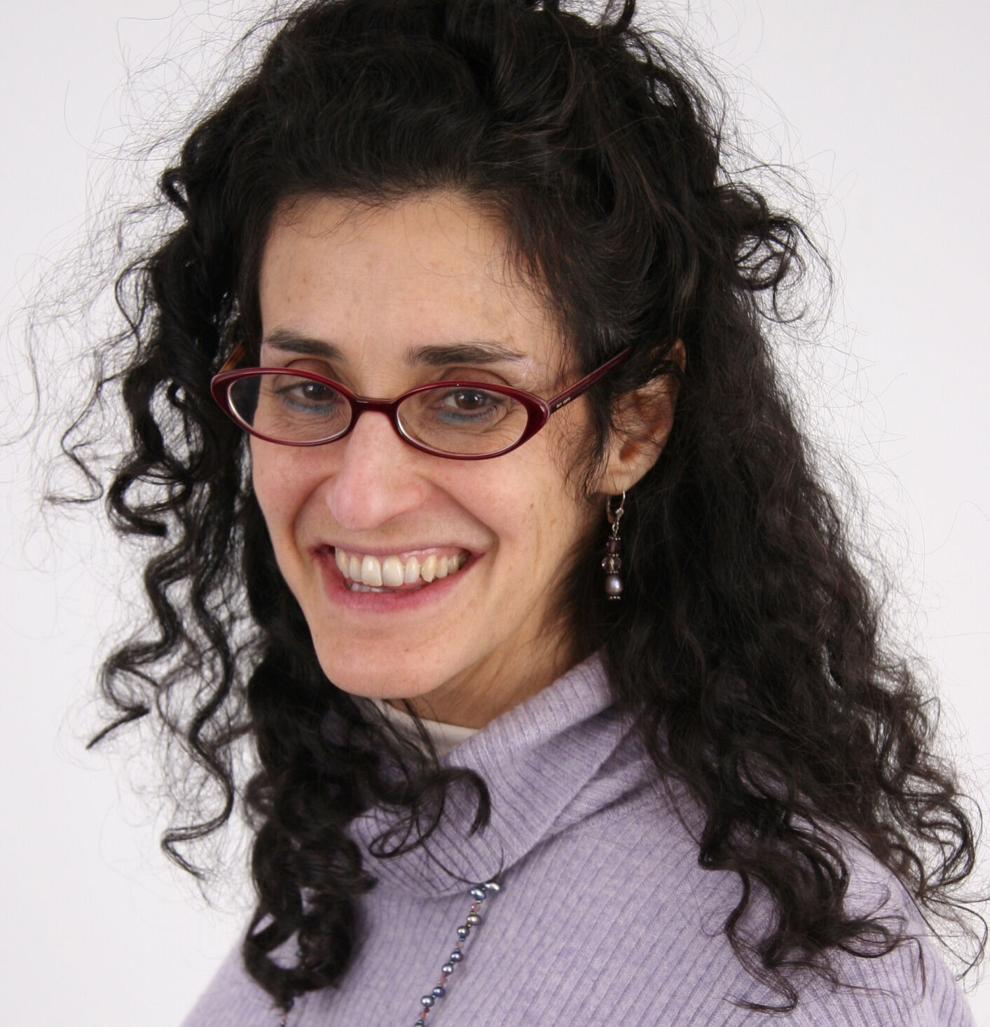 After quickly adding that eliminating bias, discrimination, and hate is hard work for individuals, families, and communities, she states that "it is the existential work necessary for our nation if we are to increase kindness and respect and achieve greater social justice and equality."
The statements — written at a time when Azarchi says, "COVID-19 and many African Americans' deaths were drastically changing our world in ways that we could never have been imagined" —were nothing new for the author who is known in the central New Jersey region as the executor director of Kidsbridge Tolerance Museum.
Its mission "is to educate and empower children and youth through social-emotional learning, diversity appreciation lessons and bullying prevention skills training. The purpose is to create empathetic individuals and caring citizens who live their lives without prejudice or discrimination and who are positive advocates for themselves and others."
Background material for the 20-year-old Ewing-based organization — the only youth-oriented museum of its kind in the nation that attracts 2,500 students annually and boasts 300 educators using its materials — says it uses "evidence-based" programs to address the myriad forms of bullying, bias, prejudice, and discrimination, to help promote empathy and respect for others and self.
Azarchi's book continues the theme but starts on a dark note by saying, "Empathy is lacking in the world. Tolerance for those who are different is more absent than ever. But in these pages, I can help parents make this world change the better, one child a time."
With the belief that empathy promotes an advantage, one that "helps us transform 'otherness' into inclusiveness" and "creates better relationships, closer friendships, and stronger communities," Azarchi divides her 312-page book into 24 empathy-themed chapters that emphasize evidence-based lessons to help parents and educators to join the effort.
Arguing that empathy can be taught, Azarchi also fixes it as an essential in the early chapter "The Science of Biology and Empathy" and notes:
"Researchers have witnessed the presence of empathy in animals and discovered there's a science behind the curtain of nature. Since humans are, in fact, animals, it stands to reason that other animals can be our gateway to truly understanding the hows and whys of empathy. From that starting point, this chapter explores what anthropologists have learned from studying our earliest evolutionary ancestors. Then it introduces a more traditional splash of science, things that can be seen and measured — in this case, the electrical signals traveling our body's neurological circuitry. I conclude with what scientists have learned from studying human behavior."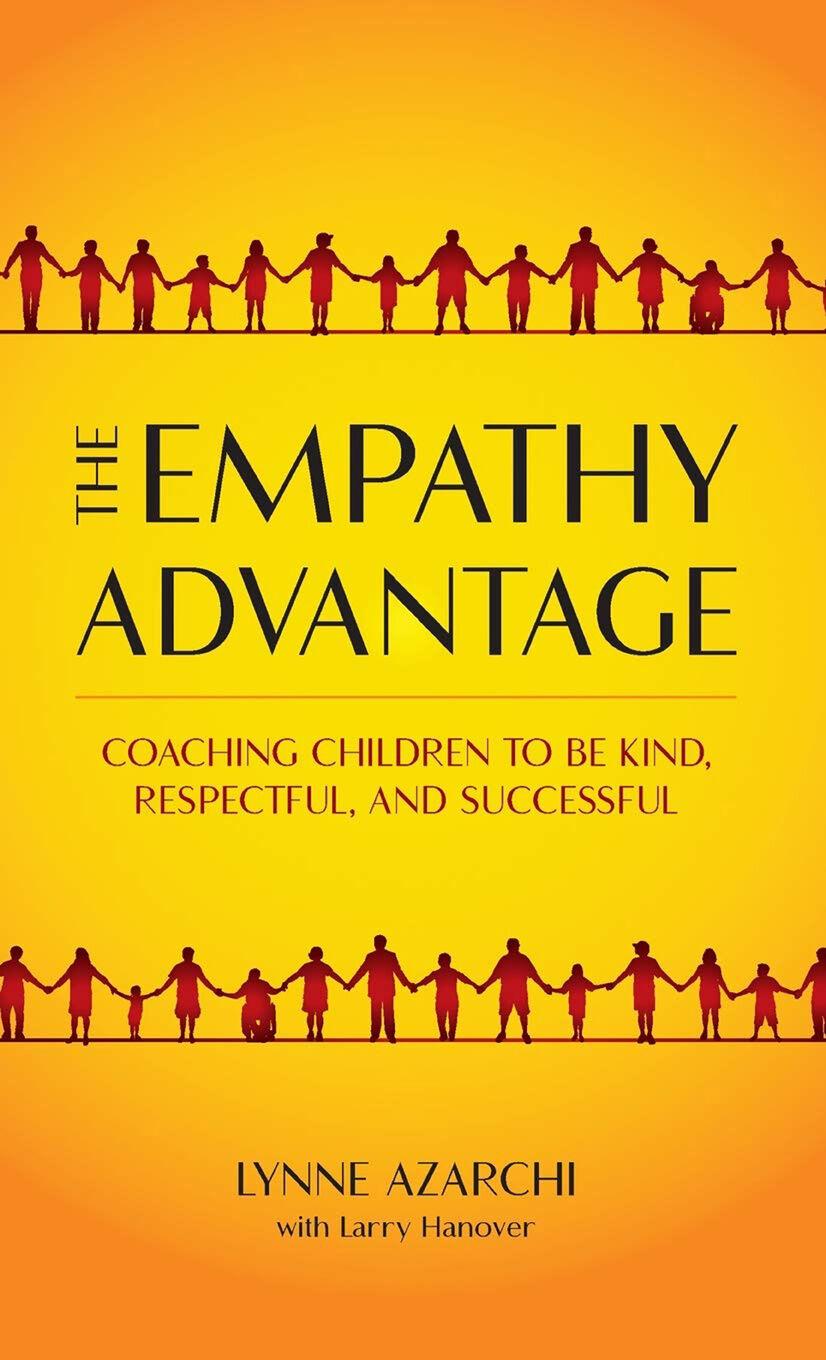 The chapter then focuses on primates and other animals to show how empathy is a natural force that provides safety and support for the species and brings up an intriguing exception: "According to the latest neuroscience research, 98 percent of people have the ability to empathize: the capacity to step into the shoes of others and understand their feelings and perspectives.
"What about the other two percent? The exceptions to the rule are those with psychotic or psychopathic tendencies. Simon Baron-Cohen, a professor at Cambridge University and a renowned neuropsychologist (and a cousin of Sacha Baron Cohen, a comedic actor and fellow primate) has studied and researched psychopath and sociopaths.
He defines them with the very works of his book title: 'Zero Degrees of Empathy.' He lists narcissistic, borderline, and psychopathic personalities as people lacking 'affective empathy,' meaning their ability to self-regulate how they treat others is significantly compromised."
While Azarchi offers interesting cases and information throughout, the self-proclaimed empathy girl's personal story recounts a prejudice that strongly affected the region.
Here, the daughter of a sometime real estate agent and sometime auto mechanic says, "No one wants to be the 'other.' No one wants to be the outsider or be made to feel small. Yet it happens to everyone at one stage of life or another. It took a while for me to suffer that first awful experience. I had a wonderful childhood in Trenton, with loving parents and terrific friends. Money was tight. Almost everyone who grew up in Trenton in the 1960s was fairly poor, so having no money meant you were just like everyone else. There was no reason to feel envy.
"Yet I did eventually come to know the occasional pain of being the 'other.' As a Jewish kid growing up in a small, largely Italian-Catholic community the in the city's Chambersburg section, I remember visiting a friend's house when I was in ninth grade and accidentally overhearing my friends' parents chatting in the kitchen. Out of nowhere, I heard the remark: "Well, you know the Jews killed Christ.' I'd never been exposed to that thinking before. It was a shock that these adults, whom I valued and respected, thought Jewish people were responsible for killing their Lord. I instantly felt like a bit of an outsider in my friend's home.
"From then on, I was on alert for remarks wherever I went in the supermarket, at the movies, in restaurants. It was disheartening — a wakeup call. My family moved across the river to a town in Pennsylvania during the 1968 race riots. It too was a warm, wonderful place. But those around us had more money, so my identity was the 'city girl,' out of place, who couldn't quite fit in the suburbs. Life was good, but that feeling of 'otherness' lurked in the background, always hanging over me."
Written with former Times of Trenton writer Larry Hanover, the book is an easy to read mix of textbook, self-help, and lessons learned shared in anecdotes and reports on studies — the latter supported by a 13-page bibliography.
There are also 30 pages containing online resources for each chapter topic — suggesting that the book will be updated to meet changing social attitudes and events.
Reiterating her stance that empathy can be enhanced through education and related experiences — such as getting to know about people from other cultures and races — Azarchi says, "It largely comes down to the Golden Rule: 'Do unto others, as you would have them do unto you.' By understanding someone else's feelings, you find yourself able to treat others the way you would like to be treated.
"The Golden Rule, in short, is 'Be empathetic! And be kind and respectful!' While there are many other important social-emotional skills, I find empathy to be the most important: the foundation and the first building block for other skills."
The Empathy Advantage, 312 pages, $30, Rowman & Littlefield.
The Kidsbridge Tolerance Museum is located at 999 Lower Ferry Road, Ewing. For more information: 609-771-0300 or www.kidsbridgemuseum.org.