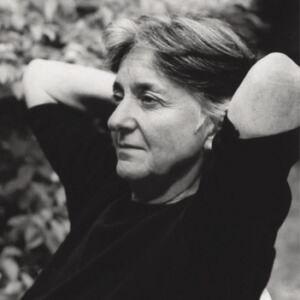 The Institute of Contemporary Photography calls Walker Evans "one of the leading photographers in the history of American documentary."
He is known for his work for the Farm Security Administration, the 1941 book "Let Us Now Praise Famous Men," photographic illustrations of Hart Crane's poem "The Bridge," and numerous exhibitions and magazine images that shared his "precisely composed, intricately detailed, spare photographs" with the general public.
He is also the subject of a new Princeton University Press book, "Walker Evans: Starting from Scratch," by art historian and U.C. Berkeley emerita professor Svetlana Alpers.
Alpers will talk about her book and Evans during a virtual conversation with Princeton University Art Museum curator Katherine Bussard coordinated by Labyrinth Books and the Princeton Public Library.
The free event is set for Wednesday, November 18, at 6 p.m. Visit www.labyrinthbooks.com to register for the livestream.
Alpers' examination explores how French literary figures — especially the novelist Gustave Flaubert and poet Charles Baudelaire (who saw the spirit of his times contained in mundane objects) — influenced a photographer who has become synonymous with images of the United States, especially during the Depression, and how he learned to combine the eye searching for feeling with the cold power of the camera as a machine.
In the following excerpt, Alpers writes about the photographer's early years and his voyage to France: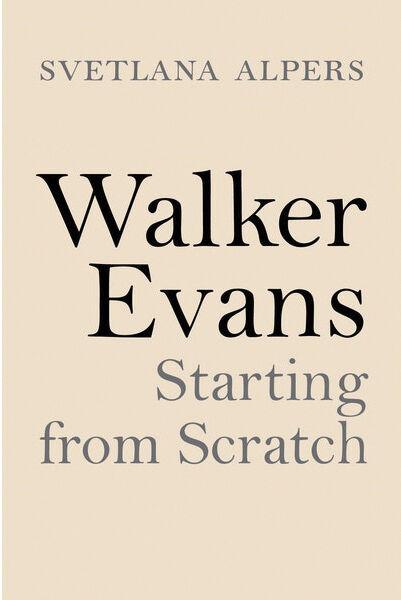 Walker Evans III was born on November 3, 1903, in St. Louis, Missouri. His father was an advertising executive, his, mother a homemaker, as it was then called. An older sister, Jane, had been born in February 1902.
In 1905, his father transferred to Chicago, and the family settled into Kenilworth, a new, model village just south of the city. The idyll ended in 1914 when his father moved job to Toledo, where Evans was sent to a public high school.
In 1918, his father moved out to live with a married woman he had fallen in love with. In 1919, his mother moved to New York City, taking the children with her.
Walker Evans was sent to Loomis, a private boys' school in Connecticut. That did not work out. In January 1921, he was sent to Mercersberg Academy, in Pennsylvania. Again, no success.
In fall 1921, he was enrolled for his final high school year at Phillips Andover Academy in Massachusetts. A number of lifelong friends date back to that good year.
Turned away from Yale (where he mistakenly thought he was admitted), he enrolled in Williams College. Evens spent the 1922-'23 year reading in the college library. After one year, he dropped out and went to live in New York, heading to the New York Public Library, where he eventually worked in the Map Room.
His father was finally persuaded that financing a year in Paris would be a substitute for college that was not to be. On April 6, 1926, he sailed for Cherbourg on the RMS Orduna.
Photographs show him traveling with friends. He made snapshots — of himself, of a few places, of his friends. The striking one of Georgette Maury, taken near Grasse towards the end of his time there in April 1927, is a premature case of something that caught his attentive eye and was taken in to make a distinctive image. It is a suggestion of things to come.
Along with other French photographs, he held on to that one right through his life, and it ended up with everything else he held on to in his archive at the Met (copyright laws do not allow public reproductions, but readers can see the image online.
Years later, when asked why he went to Paris, the brief answer was that he just sensed that "that was the incandescent center, the place to be. It isn't now. It was then. Figure out what was going on, who was alive. Proust was just dead. Gide was alive . . . I was intensely a Frenchman by that time and determined not to speak English. I dressed like a Frenchman even."
This remark, together with the papers he wrote in French, clearly shows he knew the language before he arrived in Paris. He is on record as having taken a French class (graded C) at Andover, and he seems to have been doing translations from French when he was working at the New York Public Library in 1924-'25.
His Frenchness was partly assumed to enable him to avoid the American set in Paris:
"I felt very much outside of all of that because I was a nobody. And I wasn't doing anything. I was absorbing it all. The thing that kept me from knowing Americans was that I was anti-American. I was not fleeing them, but I disdained the frivolous superficial American . . . like Scott Fitzgerald, I wouldn't have paid any attention to him at all however famous and successful a writer he was because he wouldn't speak French and had materialistic values. Also they were older, too, I mean Hemingway was five years older. That was a lot at that age."
In fact, Hemingway, born in 1899, was only four years older. But the big divide between Hemingway and Evans was World War I: like many older American writers-to-be, Hemingway had served in the ambulance services during the war. It is striking that Evans never mentions the war. (Indeed, I believe he also never mentions Word War II). One must keep in mind that he was too young to have had experienced it in the way other Americans in France had. He was born too late to be one of what came to be called "the lost generation."
There is a curious mixture of passivity (he was a nobody, doing nothing while absorbing it all) and aggression in the way he speaks about his time in France years later.
As often with Evans, the anger was directed not only against America but against his parents.
Different things come out in different later interviews. He admits that he was "very poor and quite unhappy and lonely." Incandescent it may have been, but "it wasn't what most people think Paris in the golden age was. Not for me."
It is telling that it was only a few years later, in 1931, back in New York . . . that Evans found his place in a bohemian salon. He did not photograph his fellow guests but chose instead to capture the leavings when a party was over.
What is striking, when one looks through his written papers from his French stay, is that his ideas and temperament were already so French. How quickly he learned and took a style. The style lasted.
But what is important is that Flaubert, Baudelaire, and (the photographer) Atget were basic, so Evans claimed, to the making and the style of this photographs: "I think mine was the first generation that went to Europe and instead of studying European art and coming back and imitating it, went to Europe and took a European technique and applied it to America. Got a perspective and a technique. And that's why I am talking about Baudelaire and Flaubert."
Evans specifies a perspective and technique that he learned in France for use on America. But there is something else:
"I wasn't very conscious of it then, but I know now that Flaubert's aesthetic is absolutely mine. Flaubert's method I think I incorporated almost unconsciously, but anyhow used in two ways: his realism and naturalism both, and his objectivity of treatment; the non-appearance of the author, the non-subjectivity. That is literally applicable to the way I want to use the camera and I do. But spiritually, however, it is Baudelaire who is the influence on me.
Svetlana Alpers and Katherine Bussard, Labyrinth Books. Livestream discussion of Alpers' "Walker Evans: Starting from Scratch." Wednesday, November 18, 6 p.m. Register. Free. www.labyrinthbooks.com.