Audition
Princeton Girlchoir (PGC) and Princeton Boychoir (PBC) are now auditioning new choristers for the 2022-2023 season. Any child entering grades 3-12 this fall is warmly welcomed. Both choirs are programs of Westrick Music Academy (WMA).
The 2022-2023 season includes concerts planned throughout the East Coast collaborating with several well-known artists and ensembles under the direction of nationally renowned youth choir leaders. The advanced choirs in each program will also embark on summer concert tours across the country and around the world, with Summer 2023's tour locations to be announced soon. Recent tours have taken the choirs to Hawaii, Italy, New Orleans, Austria, Arizona, and Czech Republic.
In addition to these performance opportunities, both PGC and PBC offer a first-class music education to the choristers who participate in all 10 of their ensembles. Each is specifically designed to be a rewarding experience, maintaining high standards of excellence while developing musical and vocal skills as part of a joyous learning environment.
A strong desire to learn, a musical ear, and an eagerness to share music with others are key to a successful audition. The auditions are low-key and enjoyable and no music needs to be prepared in advance. This year, singers will be asked to introduce themselves, sing a major scale and a familiar song like "Row, Row, Row Your Boat" or "Happy Birthday."
Interested singers have the option to audition live, in-person or via zoom, or to submit an audition video. Auditions for new choristers begin May 21 and are scheduled throughout the month of May and June, but interested singers are encouraged to apply early. To learn more about the process or to schedule an audition, visit WestrickMusic.org/auditions.
For Nature Lovers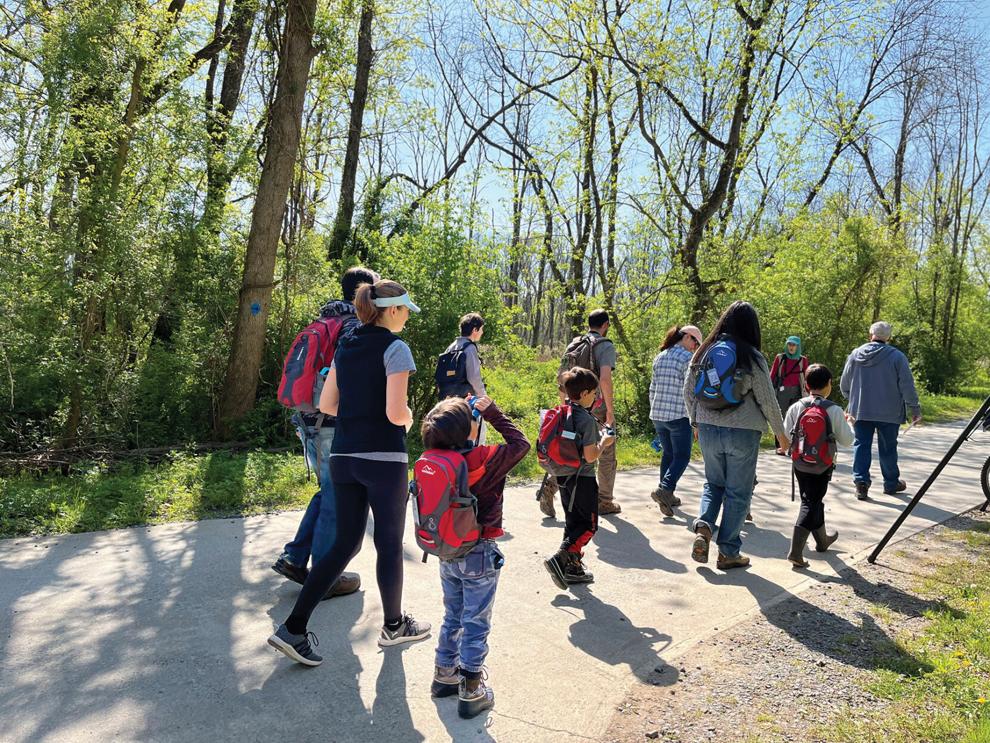 Adults considering hiking as a way to get outdoors, enjoy nature and get some exercise can borrow a backpack featuring basic essentials and more from Princeton Public Library. Eight backpacks for adults have been added to the Library of Things collection of nontraditional circulating library items available to borrow. In addition, six more backpacks for youth have been added to the collection, bringing the total available to borrow to 12.
The "Nature Explorer" backpacks feature a compass, binoculars, magnifying glass, field guides and information about Princeton open spaces to visit. Princeton Public Library cardholders may borrow the backpacks for a two-week period by visiting the Lending Desk on the first floor of the library.
The Library of Things supports Princeton Public Library's mission to engage, inspire, educate and unite. Additional items available to borrow include Chromebooks, computer media kits, mobile hotspots, portable power stations and many more. More information is available at www.princetonlibrary.org/library-of-things.