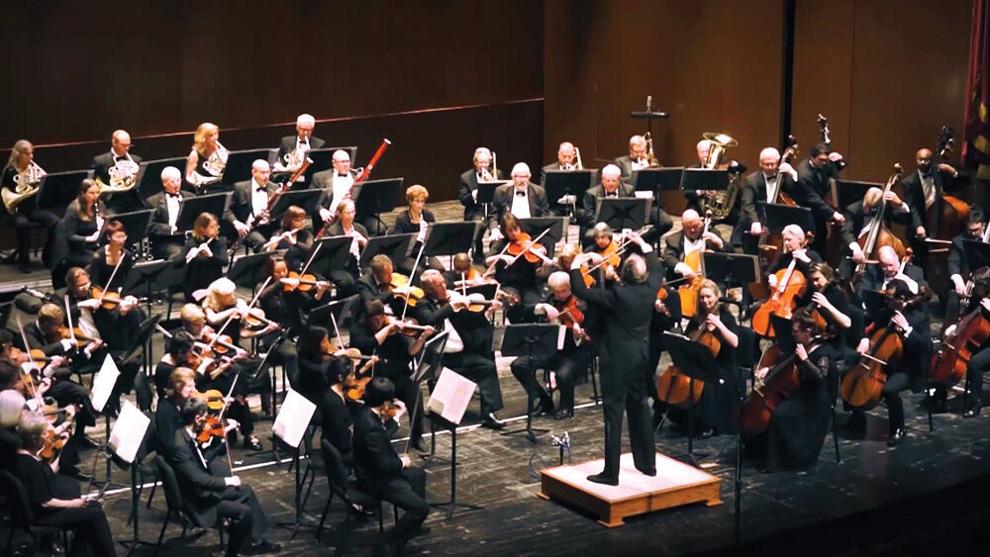 Looking for some family holiday-time togetherness, places to join friends or take visitors, or just wanting to get out of the house?
The region's cultural organizations are on hand to provide some lights, action, and camera-ready one-of-a-kind opportunities that can fit the bill — as the following handy schedule of events shows.
We'll start with the attraction on view into 2022:
Festival of Trees
Morven Museum & Garden's annual event is decking the halls and rooms of the historic home of Declaration of Independence signer Richard Stockton and poet Annais Stockton, thanks to area and state garden and social clubs that include the Princeton Public Library, Stony Brook Garden Club, Garden Club of Princeton, Present Day Club, and West Trenton Garden Club. $8 to $10. Wednesday through Sunday, 10 a.m. to 4 p.m., through Sunday, January 9.
Morven Museum & Garden, 55 Stockton Street, Princeton. 609-924-8144 or www.morven.org
Night Forms: dreamloop
Ground For Sculpture's after-hours multimedia event gives a new twist to using light to brighten the winter night by using an immersive light, animation, and sound event that transforms the grounds and sculptures into another universe. Created by the Philadelphia-based Klip Collective, Night Forms will be on view through February. $14 to $28, Thursdays through Sundays, with viewing sessions from 5 to 9:30 p.m.
Grounds For Sculpture, 126 Sculptors Way, Hamilton. 609-586-0616 or www.groundsforsculpture.org
Season of Light
The New Jersey State Museum's planetarium show explores the human impulse to light up the world during the December holiday season as well as look at the meanings behind seasonal traditions and stories, such as the "Star of Bethlehem." Other planetarium offerings include "One World, One Sky," a celestial tour featuring Sesame Street's Big Bird, Elmo, and Hu Hu Zhu, and the annual "Laser Holiday Magic!," a show mixing music and images made in light. $5 to $10. December 26, 28, 29, 30. Shows scheduled from noon to 3 p.m.
New Jersey State Museum, 205 West State Street, Trenton. 609-292-6464 or www.nj.gov/state/museum
Palmer Square
Hit the ice in downtown Princeton with the pool-sized outdoor skating rink behind the Nassau Inn. Hours are Thursday and Friday, 4 to 7 p.m., and Saturday and Sunday, noon to 3 p.m. and 4 to 7 p.m. The $10 cash or $12 credit card fee includes the skate rentals, although skaters can bring their own skates.
For more information, visit www.palmersquare.com.
The one and only regional Christmas Day only event:
Washington Crossing the Delaware
The annual reenactment of General Washington's historic Revolutionary War river crossing to take Trenton and Princeton from the British takes place at the very spot the event happened. The one-of-a-kind attraction's main event is at 1 p.m., but visitors can arrive early and march with the troops, tour buildings, and join fellow festival lovers waiting for the cannon shot to signal the launching of the boats. And take warning: An early arrival also helps to secure a parking place or a good viewing spot.
Washington Crossing Historic Park, Routes 32 and 532, Washington Crossing, Pennsylvania. 215-493-4076 or www.ushistory.org/washingtoncrossing/index.htm
Patriots Week
This other one-of-its-kind popular event comes fighting back after surrendering to the pandemic last year with the following series of events held from December 26 to 31 to commemorate the Revolutionary War battle that turned the tide of the revolution to the colonists.
The Old Barracks Museum, the historic building that housed the Hessian soldiers defeated by Washington's forces, will be open throughout Patriots Week.
The puppet show "The Trouble with Trenton" offers a "mini" historical look at some amazing American history presented with marionettes, rod puppets, and help from the audience in the Warren Street Plaza (corner of West Warren and Hanover streets). Free. Sunday, December 26, 12:30 to 1 p.m. and 2 to 2:30 p.m.
In "The Sermon: A 'Pray' on Words from 1770, professional actors provide a theater-inspired presentation with music followed by a tour that includes graves, handwriting mysteries, a tunnel, and stained glass windows. There will also be a non-typical buffet for visitors in the Parish Hall (donations requested). St. Michael's Episcopal Church, 140 North Warren Street. Sunday, December 26, 1 to 2 p.m.
Soldiers of the British Army will drill and fire their muskets on the parade ground of the Old Barracks Museum. Old Barracks Museum, 12:30 to 1 p.m., December 26, noon to 1 p.m., December 27, and noon to 1 p.m. , December 28, and at Mill Hill Park, 4:30 p.m. to 5:30 p.m., December 26 and 2 to 3 p.m. December 27.
"My Brave Fellows" is a program that examines Washington and his officers' need to compel the soldiers of the Continental Army to stay on six more weeks beyond the end of their enlistments. Old Barracks Museum, 101 Barrack Street. Sunday, December 26, 2:30 to 3:30 p.m.
The 1719 William Trent House presents Hogamanay, a traditional Scottish New Year ceremony that includes the traditional ritualized burning of the past year, bagpipes, Scottish meat pasties, and other seasonal treats. 1719 William Trent House, 115 Market Street, Trenton. Sunday, December 26, 3 to 4 p.m.
The Trenton Brass Quintet present a concert of sacred and secular holiday favorites. Free. Masks required for all attendees over the age of 2. New Jersey State Museum Auditorium. Sunday, December 26, 3 p.m.
"What's in My Pack?" invites you to join a Continental Army solider as he opens his pack and discusses the different items that he has chosen to burden himself during his battle of independence from England. Old Barracks Museum. Sunday, December 26, 3:30 to 4:30 p.m.
Trenton Mayor Reed Gusciora and a cast of citizens and Continental soldiers usher in the Assunpink firewalk, a recently created city holiday tradition that features the evening lighting of torches representing the 13 original colonies along the south bank and the dramatic reading of influential Revolutionary War essayist — and Bordentown resident — Thomas Paine's "The American Crisis." Free. Iron Bridge at Mill Hill Park, 165 East Front Street. Sunday, December 26, 5 to 7 p.m.
The 10-block interpretive Trenton battlefield walking tour brings to life the events of the two battles of Trenton in which Washington's ragtag and tired troops struck the world class Hessian troops and turned the tide of a Revolution that seemed doomed. While participants can meet at the Trenton Starbucks at 9 a.m. for a question-and-answer session over coffee, the actual tour begins at 10 a.m.
Tour stops include the historic Trenton Battle Monument and the Assunpink Creek in Mill Hill Park. Ralph Siegel of Trenton Battlefield Tours provides the minute-by-minute narrative. Free. Starbucks Community Store, 102 South Warren Street (corner of Front Street). Monday, December 27, 10 a.m.
Students from Sprout U School of the Arts present "A Revolutionary Conversation: 'Whose History and Whose Freedom, Anyway?'" to take visitors through an experiential interpretation of Revolutionary War history from an African-American perspective.
Also participating is Los Angeles-based author Gretchen Woelfle, whose book "Answering the Cry for Freedom" focuses on the lives of 13 African fighting for the rights promised in the Declaration of Independence. Free. Trenton Free Public Library, 120 Academy Street. Monday, December 27, 3 to 5 p.m.
Flag historian David Martin and New Jersey State Museum curator Nicholas Ciotola lead a gallery talk and ceremony involving a rotation of historic flags from the NJ Civil War Flag Collection, one of the largest collections of its kind in the nation. Free. New Jersey State Museum, 205 West State Street. Tuesday, December 28, 10 to 11 a.m.
The New Jersey State Library presents an online talk titled "George Washington, New Jersey, and the Revolutionary War" with historian Joel Farkas that follows George Washington's career from a 21-year-old Virginia Militia major to numerous battles in New Jersey, and to his personal life, including his wife, Martha, and his interest in song. Free. Tuesday, December 28, noon to 1 p.m.
The commemoration of the historical battles ends with the annual vigil for peace organized by the Society of Friends in an actual building that felt the Battle of Trenton cannon fire and has born witness to American history for three centuries. Quaker Meeting House, 142 East Hanover. Friday, December 31, 5 to 6 p.m.
More information: www.patriotsweek.com.
New Year's Eve plans still being weighed? Perhaps the following symphonic presentations will lighten the choices:
New Jersey Capital Philharmonic
Note: This show has been canceled due to concerns about the Omicron variant.
The annual New Year's Eve concert returns with a preview organ presentation by celebrated regional organ master Brett Miller and the main event symphony program featuring the lively music of Johann Strauss, Richard Rodgers, George Gershwin, and others. WWFM radio host David Osenberg hosts the Trenton tradition. $45 to $75. Friday, December 31, 8 p.m.
War Memorial Building, 1 Memorial Drive, Trenton. www.capitalphilharmonic.org
State Theater
The New Brunswick Theater offers the region the opportunity to waltz into the new year with its traditional "Salute to Vienna" New Year's Eve concert. The program led by the Strauss Symphony of America includes selections from the Strauss family of composers' operettas, dances, overtures, and the Blue Danube Waltz. $39 to $125. Friday, December 31, 4 p.m.
State Theater, 15 Livingston Avenue, New Brunswick. 732-246-7469 or www.stnj.org
New Year's Day arrives with the following events that can provide an opportunity for those wanting to start 2022 on the right foot — or start following that different drummer:
Princeton Nursery Lands First Day Hike
Head to the D&R Canal / Mapleton Preserve to get a healthy start to the new year. Part of the national First Day Hike efforts to help people get out and exercise — especially after a week of feasting and celebration — the 1.5-mile loop hike through the preserve is also designed to be kind and starts at noon and continues until walkers get to the final station for hot cocoa. Free. Saturday, January 1, noon.
Mapleton Preserve/D&R Canal State Park Headquarters, 145 Mapleton Road, Kingston. www.fpnl.org
Or get on the train to one or both of two nearby New Year's Day one-of-a-kind events:
The annual Mummers Parade — the oldest folk art event in the nation — returns after a 2020 COVID hiatus and starts at 9 a.m. at Philadelphia's City Hall, at the intersection of Broad and Market streets. It then follows a 1.1-mile path down South Broad Street. Rooted in ancient European traditions, the event is based on the art of "mummery" (silent performances) and features lavish costumes, strumming and strutting, and a spectacle of color — with bands and groups stopping along the way to perform and play. The free festivities continue to 6 p.m. Public transportation from Trenton to Philadelphia's Suburban Station is a good idea, but brave drivers should be able to find free parking. www.phlvisitorcenter.com/Mummers.
The 48th annual January 1 New Year's Day Marathon Reading at the Poetry Project of Saint Marks Church in New York City features more than 150 readers, making it one of the biggest events of its kind in the nation. It's also a major fundraiser for the nationally known poetry center and a way to catch the newest voices in American poetry.
This year's hybrid event runs from 11 a.m. to midnight and includes live and pre-recorded video readings. Something also new is the pricing: $20 for live hour segments, a $50 afternoon pass, a $100 evening pass, and a $200 all day pass. Or just stream for free.
St. Mark's Church, 131 East 10th Street (at 2nd Avenue). 212-674-0910 or www.poetryproject.org.
And, finally, those looking for more action:
The Battle of Princeton
The 245th anniversary commemoration at Princeton Battlefield State Park, features a talk with regional Revolutionary War historian and author Larry Kidder, British and American war re-enactors, tours of the historic Thomas Clark House, and free coffee and chocolate, Princeton Battlefield State Park, 500 Mercer Road, Princeton. Free. Sunday, January 2, 8:30 a.m.
Together all of the above send out the message, "Happy holidays and New Year!"