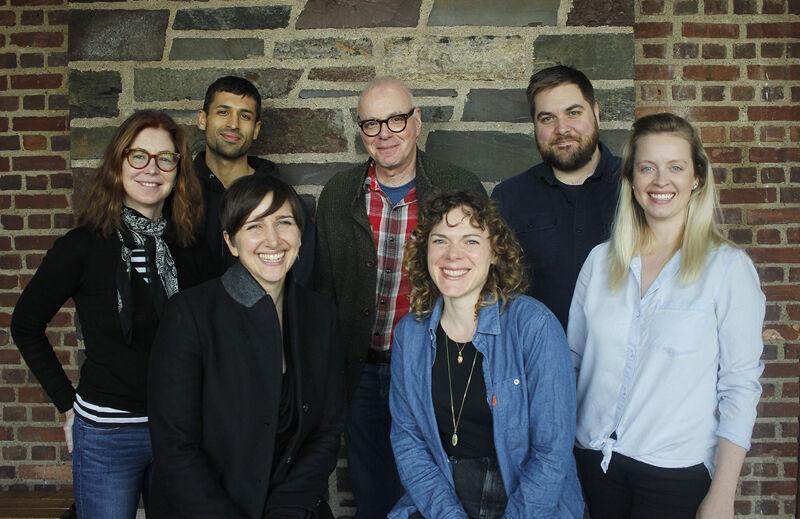 McCarter Theater has opened 2020 with the premiere of "Goodnight Nobody" by Rachel Bonds.
Officially opening Saturday, January 18, it is on stage now through Sunday, February 9.
Selected as part of artistic director Emily Mann's final season, the play reflects Mann's ongoing effort to "give voice to people who are often not heard from."
The Sewanee, Tennessee-raised Bond, whose "Five Mile Lake" was performed at McCarter in 2015, received a McCarter commission to create the play.
The work focuses on three longtime friends now in their 30s: K., a teacher and new mother; Reggie, a moderately successful stand-up comedian; and Nan, a rising-star artist. They reunite for weekend in a farmhouse in New York State owned by Reggie's mother.
"I was interested in writing a character who was a new parent and exploring how alienating and confusing taking care of a newborn can feel," says Bonds, also in her 30s, during an interview conducted by McCarter.
Inspired to start the work when she became a mother, the author of nearly a dozen other produced works says, "I was interested in having two different generations of parents on stage: a mother to a new baby and a mother of a much older child."
She also wanted to write about a woman "who is no longer young but is also not disappearing, who is still a sexual being, who is still very much vibrant, alive, creative, complex, and invested in her work."
Another element was Bonds' fascination with stand-up comedians, artists who can become plagued by social and self-criticism and struggle with mental health.
"I think the lines between madness and spirituality, madness and creativity, are really blurred, and I was interested in exploring that," says the Brown University graduate.
The play's title directly relates to the children's book "Goodnight Moon," something Bonds read as a child and to her own son.
However, she says the statement "Goodnight Nobody" began to haunt her. "It carries so much loneliness and longing, and it felt like the perfect title for this play about immense sadness. I think everyone in this play is carrying a lot, a lot, a lot of sadness. But it's also a comedy! Both of these things are true."
Mann, during a recent interview, says one of the aspects she loves in Bonds' new work is the perspective she uses to look at "friendship, motherhood, and new motherhood and the fractures that happen to those relationships. She understands the human spirit and has such an ear for what people say. Like in Chekov, it's not what people say, but what people don't say. She knows how to do it so subtly, how to play the human heart. Some people play with (dramatic) form. She isn't interested in new forms but how to tell new truths. I wanted her in my final season."
Goodnight Nobody, McCarter Theater, 91 University Place, Princeton. Through February 9. $25 to $100. 609-258-2787 or www.mccarter.org.