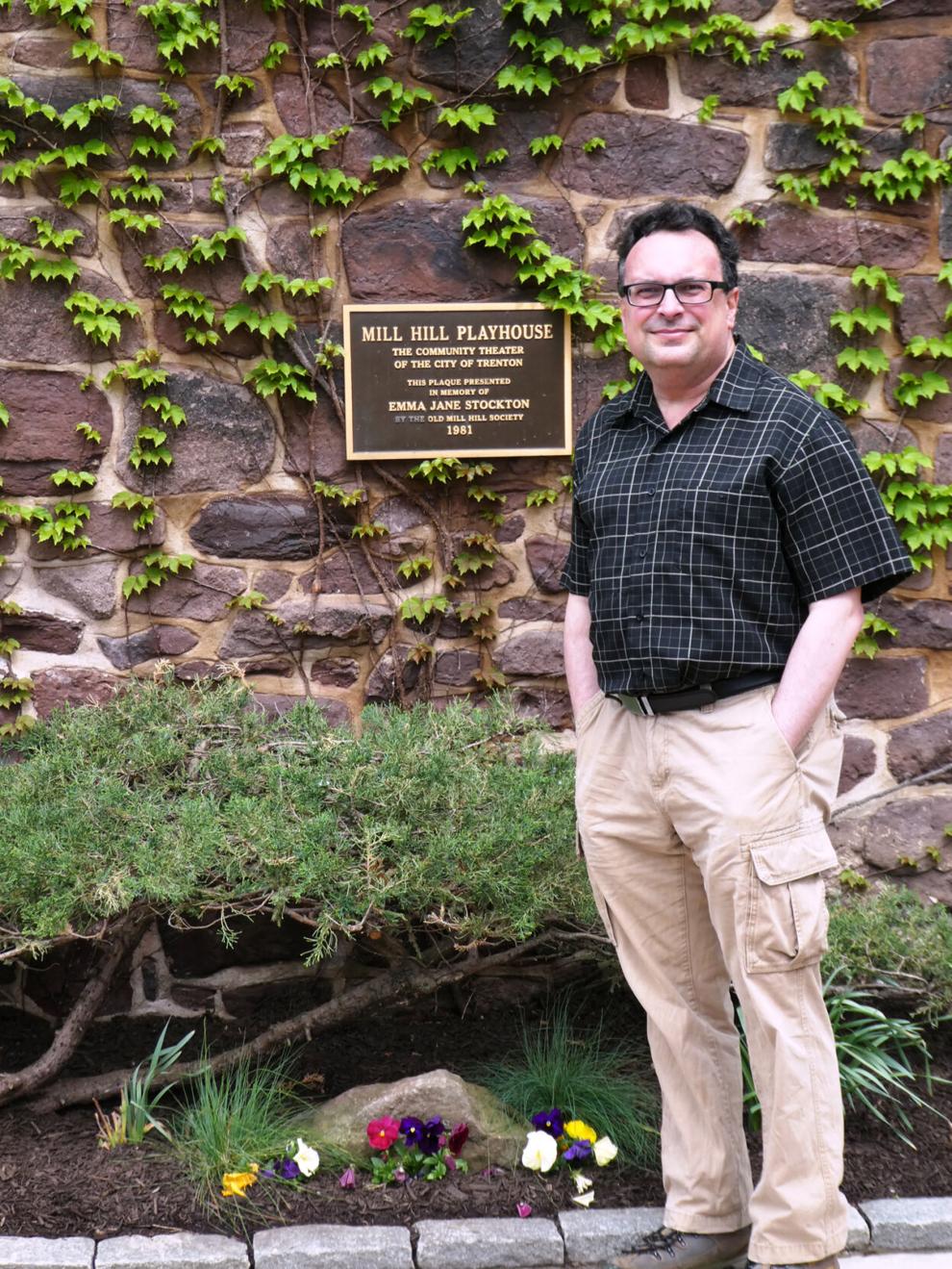 Passage Theater in Trenton gets its 2021-2022 professional season going on Saturday, September 25, with a season preview led by several company playwrights, including the Bordentown Township-based David Lee White.
White, along with Philadelphia writer Richard Bradford is currently working on two Passage premieres set for early 2022, "The OK Project" and "Junior High #2: The Hedgepeth-Williams Story." The two plays are based on actual Trenton events and reflect the company's "Trenton Makes" season of works created by artists and residents of the Trenton community for the Trenton community.
White, along with Oklahoma-based writer and performer Kate Brennan, is also the co-author of the musical "ALiEN8," just published by Youth Plays Musical. The approximately 100-minute play suitable for high school students and older originally saw life in 2017 as part of a McCarter Theatre summer youth program in which the two writers participated, developed the script with the participants, and presented the play as a workshop performance. The play then had its world premiere at Drexel University in 2019.
White recently shared the following statement to put the work in context. It is followed by a brief scene for readers to sample this new addition to the stage:
The show takes place in the town of Festial, Missouri. On the night of the senior prom, a tornado touches down and takes a third of the town with it. But it leaves a visitor behind — a young person who goes by the name of "8." He is rescued from the storm by Anna, the daughter of Pastor Warren.
8 doesn't talk much — at least not verbally. He communicates using a series of eight gestures, each of which communicates large ideas about human connection, grief, desperation, etc. As the days go on, 8 becomes a troublesome figure to the adults, as well as some of the students. Ethan (the conspiracy theorist) thinks 8 has come to punish the town for a past sin. Hayley is jealous of 8 for doing better than her academically and getting all the attention.
But 8 continues to be a blank slate — a genderless person with no identity. Despite help from the guidance counselor (Brasfield) and language arts teacher (Tanner), no one is able to figure out where 8 came from.
Meanwhile, 8 is learning the English language by reading classic American literature like "Catcher in the Rye," "Lord of the Flies," and "Grapes of Wrath." As 8 is learning to speak, 8 also begins teaching the students 8's own gestural language. Soon, all the students in the school are communicating with one another using 8's gestural language.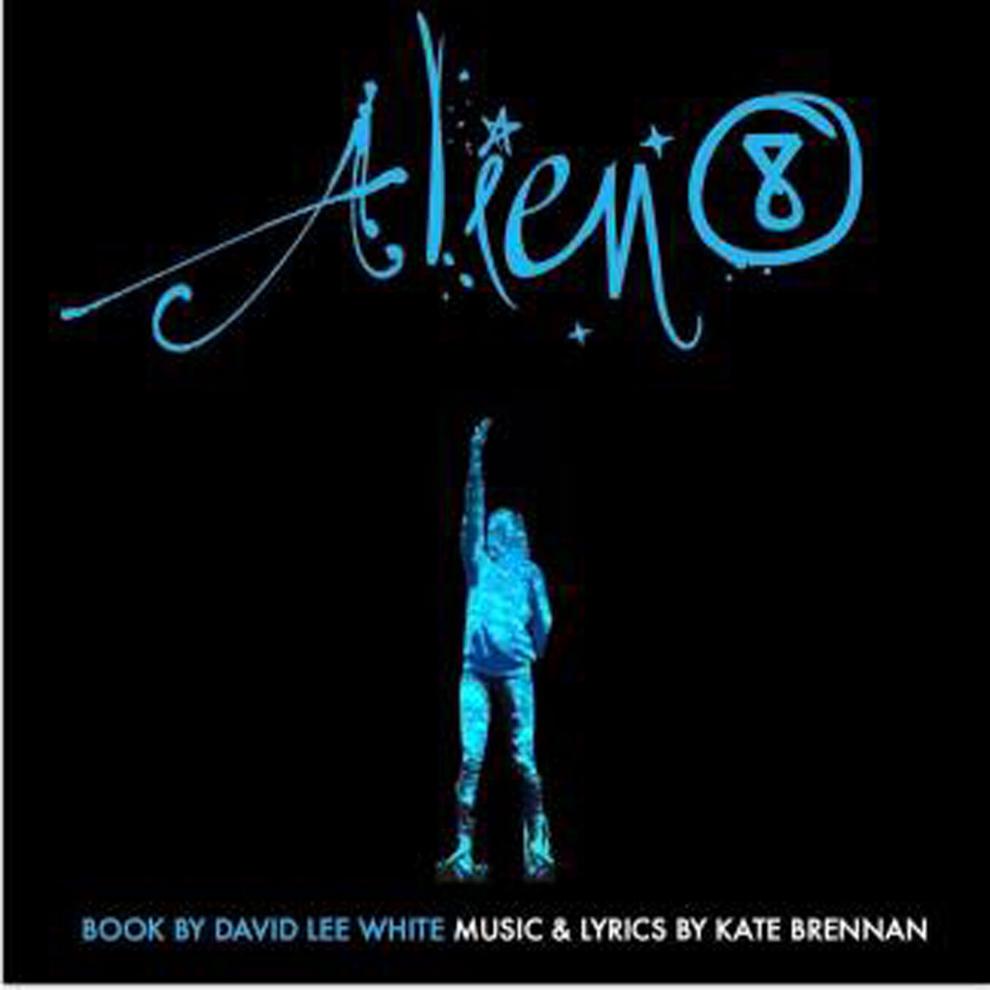 Ethan, our conspiracy theorist, thinks he has discovered why 8 has arrived, and it goes back to a secret the town has had for two years. Anna's brother (a young boy named Abe) decided he was really a girl and wanted to be known as Abby. While some of the kids accepted her, most of the town did not, and Abby eventually committed suicide. The collective shame has caused most of the people in town to sweep the incident under the rug. Anna blames herself for sister's death, and Anna's parents (Pastor Warren and Janet) are watching their marriage slowly fall apart.
Scene 5
(The cafeteria. Ethan, Emily, Hayley, Alex and Zach are at the lunch table.)
Anna: (To audience) The cafeteria. Ethan, Emily, Hayley, Alex, and Zach all sit at the same table. I used to sit with them. Abby and I both did. I don't sit with them anymore.
Alex: What's the lowdown on Tanner and Brasfield?
Hayley: Someone explain this to the newbie.
Alex: I've been here six months and I never know what's going on. No one in this town ever talks about anything.
Hayley: Unless you were born in Festial, you'll always be a newbie.
Ethan: Tanner and Brasfield were all hot for one another a couple of years ago. They never actually dated but they laughed too hard at one another's jokes and stuff. Then it all just fizzled for some reason.
Emily: The thought of teachers having sex freaks me out.
Hayley: Whatever. Can we talk about this 8 person?
Ethan: He's weird.
Hayley: How do you even know he's a he? She looks different every time I see her.
Ethan: How do you know she's a she?
Alex: Maybe they're not a she or a he. Maybe they're a they.
Hayley: What?
Alex: Some people are "he," some people are "she," and some people are "they."
Ethan: Let me just put this thought in your noggins. What if 8 is an alien?
Zach: Shut up.
Ethan: I'm just positing a hypothetical. A tornado comes, the sky opens up, an alien drops down —
Emily: An alien —
Zach: — from where?
Ethan: Neptune. It's the 8th planet from the sun.
Hayley: I'm not saying I believe you. Or think you're smart. Or that I even like you. But why would an alien come to Festial?
(8 enters.)
Shh! Alien at twelve o'clock.
(8 approaches their table.)
(Makes G2 — "Desire-Connection.")
(The others stare at 8.)
(8 makes G3— "Missed Connection.")
(8 walks away and sits down at a nearby table.)
Emily: What in the name of Holden Caulfield was that?
Ethan: Illuminati. Definitely the illuminati.
(Zach gets up and walks over to 8's table.)
(Zach makes G2—"Desire-Connection.")
(8 makes G2—"Desire-Connection.")
Zach: (Points to self) Zach.
8: (Points to self) 8.
(Makes G4 — "Peace-Connection.")
(Zach makes G4 — "Peace-Connection.")
(8 and Zach smile and laugh.)
Hayley: Okay, what is happening?
Ethan: Clearly, Zach is also an alien.
Zach: Come here, 8. I want you to meet some people.
(8 gets up and goes to the others.)
Emily: How does he know what you're saying?
Zach: I think 8 can understand us just fine. It's speaking that's the problem. (To 8) Am I right?
8: Yes.
Zach: So instead of words —
8: Yes.
(Makes G2— "Desire-Connection.")
(Everyone except 8 all do G2 — "Desire-Connection.")
(8 makes G4 — "Peace-Connection.")
(Everyone except 8 all make G4 — "Peace-Connection" back to 8.)
Hayley: (To 8) Are you a "he" a "she" or a "they?"
(Pause.)
8: I am 8.
Alex: And what's your pronoun?
8: 8
Zach: Oh. Awesome.
8: Awesome.
Hayley: Perfect. It's all so clear now.
(The bell rings. Everyone gets up to leave.)
Zach: Later, 8.
8: Later.
(Everyone exits except 8 who watches them leave. Anna walks by on her way out of the cafeteria. She sees 8, stops, 8 does G2 — "Desire-Connection." Anna runs past 8.)
ALiEN8, Book by David Lee White, Music and Lyrics by Kate Brennan. www.youthplays.com.
Writer's Roundtable, a "behind-the-scenes" look at Passage Theater's season. Mill Hill Playhouse, 205 East Front Street, Trenton. Saturday, September 25, 7 p.m. Donation requested. 609-392-0766 or www.passagetheatre.org.