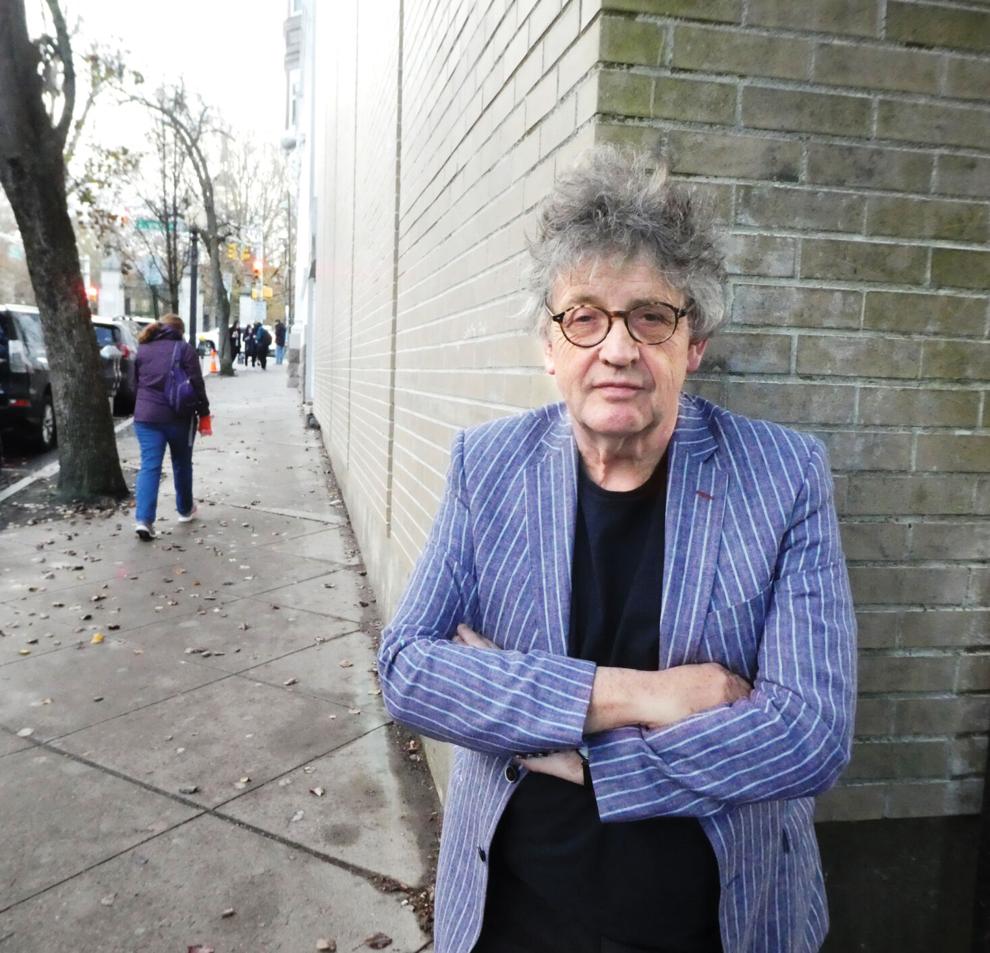 Internationally acclaimed Irish poet and Princeton University professor Paul Muldoon will read selections from his newest book, "Howdie-Skelp: Poems," at Labyrinth Books in Princeton on Wednesday, December 1, at 6 p.m. The free live and digitally streamed presentation is cosponsored by Princeton University's Lewis Center for the Arts.
"A 'howdie-skelp' is the slap in the face a midwife gives a newborn," says a publisher statement. "It's a wake-up call. A call to action. The poems in Paul Muldoon's striking new collection include a nightmarish remake of 'The Waste Land,' an elegy for his fellow Northern Irish poet Ciaran Carson, a crown of sonnets that responds to the early days of the Covid-19 pandemic, a translation from the ninth-century Irish, and a Yeatsian sequence of ekphrastic poems that call into question the very idea of an 'affront' to good taste."
Addressing the idea of a poetic affront, Muldoon recently told a Princeton University interviewer, "I think of every poem as an affront of some kind. Indeed, the etymology of that word 'affront' has to do with a blow to the face. Something that knocks us back on our heels. The poems I like best are at least unexpected and, more often than not, quite shocking. They force us to recalibrate. The period in which this book was written has been one in which we've been properly required to understand the urgency of a number of issues — racial justice, climate change, the failure of the two-party electoral system — and a number of the poems reflect those concerns. But there are also poems that are meant to have us reconsider a fly, a chipmunk, a cow moose, and a bull."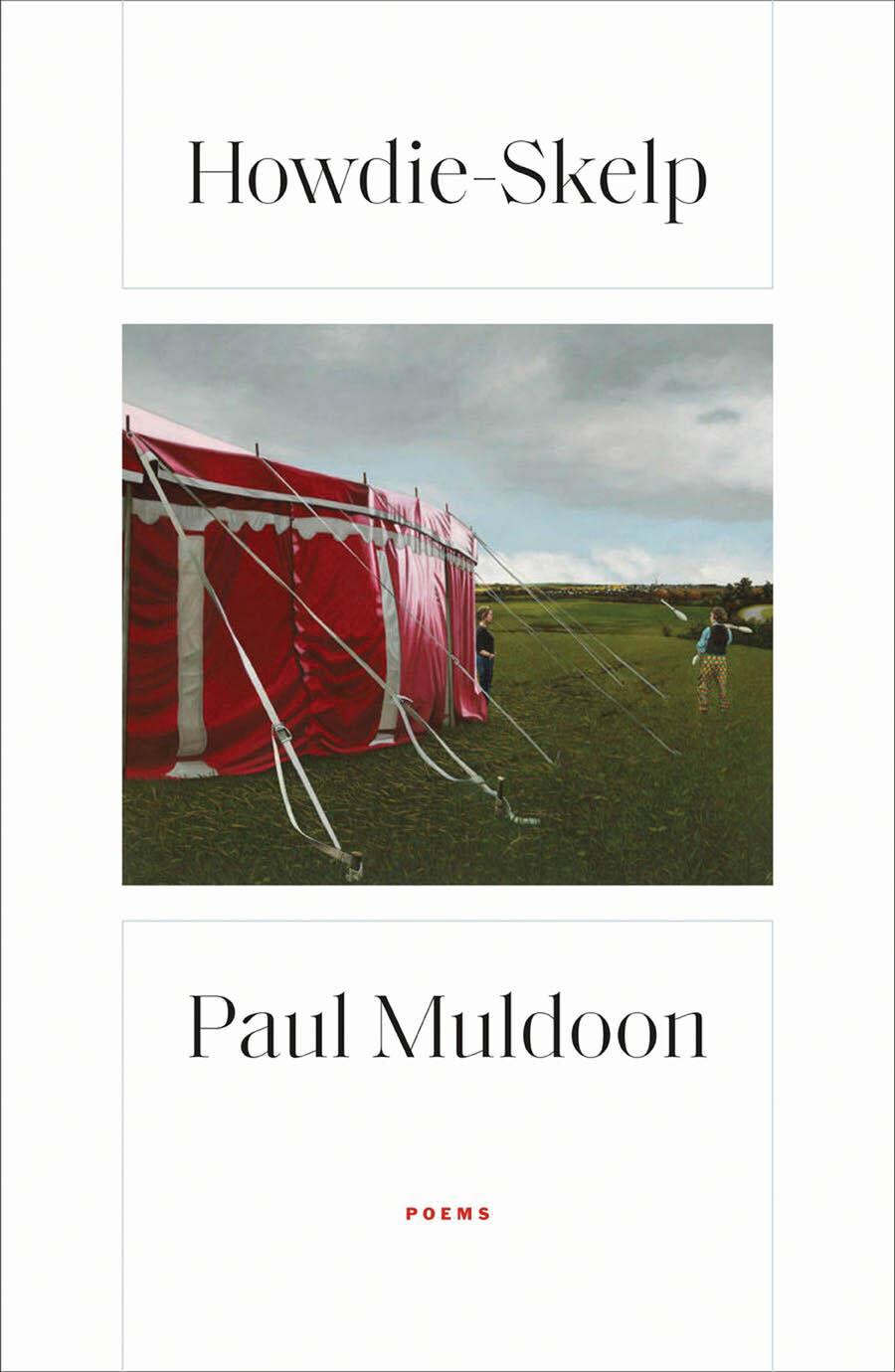 Elsewhere, the Pulizter Prize-winning poet elaborated more on the idea, his new book, and approach to poetry, beginning with a reference to an innovative 20th century American poet and fellow Pulitzer Prize winner. "Like Wallace Stevens, I'm persuaded by the idea that all one's poems come together as a single poem. It's inevitable, given that they derive from a single consciousness. Or, more accurately, a single unconsciousness.
"That said, the poems do come into being as discrete units. Each has a separate time zone, with its own microclimate. I have almost no interest in subject matter per se. For example, I have never, ever set out to write on a 'theme.' The idea of a 'theme' is for high school English teachers who haven't read a poem in years. My reasoning is that since a poem may be 'about' anything — a chipmunk, COVID-19, a toilet bowl, a dead woman — it doesn't matter what the subject matter is. The poem is 'about' making its own place in the world.
"This is not to suggest that the poem is separate from, or unengaged with, reality. Wallace Stevens would insist that it meets reality head on. Perhaps even defines it. The poem 'about' a chipmunk is no more or less important — maybe no less sociopolitically astute — than the poem 'about' COVID-19. One knows what the poem is 'about' only as one emerges from it.
"The mystery of where a poem ends is mirrored in the mystery of where a book ends. The average length of time a book takes seems to be around three to five years. That seems to correspond to some sort of natural cycle, a version of the body remaking itself at the cellular level. And, like the poem, it usually signals that it is somewhat discrete, somewhat finished, even if we know it is no more discrete, and no more finished, than a wave reaching a shore."
The above-mentioned toilet bowl is evoked in the book's poem "American Standard," a title that references the concept of value as well as the name of a ceramic plumbing fixture company that operated in Trenton and Hamilton.
The multi-sectioned poem opens as follows:
Not for nothing would I toil through Manhattan Valley on the
Very horse
I'd "borrowed" (if you get my drift),
from the gymkhana-mad daughter of a rum heiress
I met on the night shift
in Balthazar. The face at my left stirrup
Pushed and shoved
along my thigh. A child's face, but worn. A leather strop.
His mouth a razor.
"Por favor," he said, "Sorry to disturb
you, but I'll need your steed." He added, too, to reassure
me I'd have him back just as soon as they returned from
San Antone?" "They picked us up at Rosario's,
my brother and me, and he's still detained
in the Center on South Laredo."
"How do you come to be so far north?" "I slipped out through
Anodyne.
The guards had given us a PlayStation 4. They weren't alert
to the fact we could escape
by our own devices. check out this lariat
I made from the lid of a jar of Super Chunk Skippy.
It should fit our steed nicely, though it might be ever so
slightly snug."
"Does rescuing a brother fall within your scope?'
"If I can make San Antone without a snag
the rest should be as easy as falling off a log."
That was a phrase my uncle Jim used betimes. He'd worked
With SNCC
In Mississippi during the hard slog
of voter registration. "Particularly if senor comes along for the
ride."
My own security had been so slack
The boy had shimmied up behind me on the saddle. His pint-
sized heart
fluttering at my back. My uncle still spoke of Freedom Summer
when so much else along his life-road
had been lost to Alzheimer's.
A razor-mouth at my ear. The blood-plastered
heads of Schwerner, Goodman, and Chaney. The smash and
smear
of their pulverized
child-faces. We were heading down Amsterdam at a trot when
a voice uttered
as a voice had uttered that first night in Balthazar:
"Hello. My name is Virgil and I'll be your waiter.
We offer steak tartare as an appetizer for twenty dollars and
twenty-eight as a main course.
May I start you off with a little water?"
Muldoon's 14th collection, "Howdie-Skelp" is dedicated to fellow Northern Ireland poet Michael Longley, who, Muldoon said, "represented the future of Northern Ireland. A future in which we try to make sense of each other and come to terms with each other and each other's places. There is an imaginative domain in which we can all move forward and Michael is emblematic of that."
Paul Muldoon reads from "Howdie-Skelp: Poems," Labyrinth Books, 122 Nassau Street, Princeton. Wednesday, December 1, 6 p.m. Free. In person and streamed online. Register. 609-497-1600 or www.labyrinthbooks.com.
Howdie-Skelp: Poems, $27, 192 pages, Farrar, Straus and Giroux.