Sarah Taggart is looking for memory keepers, and in a town full of historic and cultural significance, the new executive director of The Historical Society of Princeton (HSP) plans to keep on searching. A native of Burlington County, Taggart's passion and pride is in discovering those human connections to the past, then bringing them together with the lived experiences of the present.
Taggart succeeds Isabel Kasdin, who, after six years as executive director and 15 total years volunteering and working for the organization, has moved on to be the executive director of the New Jersey Cultural Trust, a branch of the Department of State that provides grants, funding, etc., "to help ensure a stable and healthy nonprofit cultural industry," according to their website.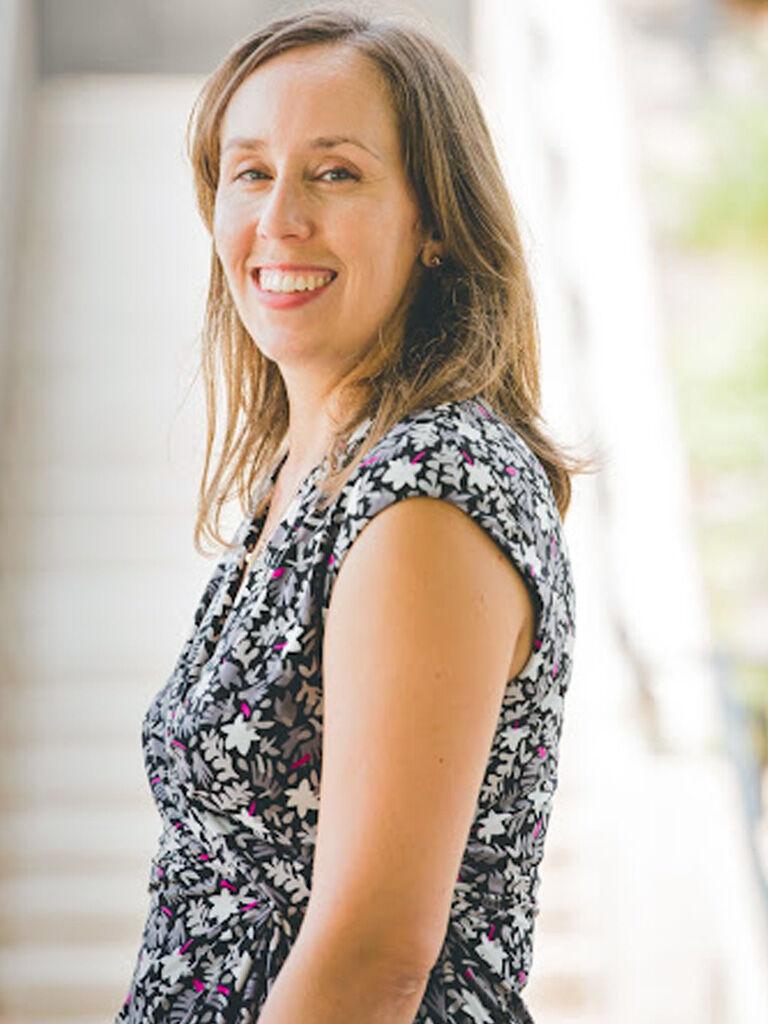 HSP comprises a historic farm, museum, and administrative headquarters at Updike Farmstead — a site within the designated Princeton Battlefield/Stony Brook Settlement Historic District — now used as the hub of for exhibitions and public programs. By preserving and sharing Princeton history, HSP's stewardship efforts chronicle the centuries through resources such as archives, artifacts, and artwork.
Taggart identifies the property as part of HSP's plans to make the organization "more of a destination and entry point" for those arriving to the area, hoping that "if you're coming into Princeton to spend a day walking around and getting some of the history, you stop here first."
In Princeton, Taggart says, "people have such strong connections to the town," with these pillars of the community functioning as the "memory keepers."
"You can really bring that to life and talk about something that maybe happened a hundred, two hundred years ago, but there's a relevant connection today," she adds, noting that while she had that same ability in her previous job, "I love that within this community, especially."
For 12 years, Taggart worked with the New Jersey Vietnam Veterans' Memorial Foundation, taking on "growing" responsibilities from curator to executive director. From its location in Holmdel, NJVVMF has a memorial and a companion museum "dedicated to telling the complex stories of the Vietnam Era," Taggart explains.
Whether it is the history of a town or a time period, Taggart says that people can still relate to these stories, and her own social history approach is geared towards finding — and then recording — the community voices behind them.
"Let's be inclusive and let's be a bit progressive, and give the community a chance to play a role in the interpretation," Taggart explains, adding over email that "these are their stories, and this history made this community what it is today."
The Burlington County native says that because she grew up hiking and learning throughout the many historic sites of the tri-state area, the feeling of always wanting to know more about the past "stuck" around, which she credits her parents for. It was not lost on Taggart that the two of them always embodied the freedom of choosing their own career paths, too.
Her father, Peter, is an upholsterer, and her mother, Nina, was a children's book illustrator who worked for Highlights and as a freelancer, occupations they enjoyed, as Taggart explains. Her grandparents also ran "a successful, second-generation family business," she notes.
Even before Taggart was an official social historian, she interned at Philadelphia's Penn Museum in high school, then received her bachelor of science in archaeology from Mercyhurst University.
Taggart says that her mother, who now works as a graphic designer, was a key factor in her decision to pursue art school, "because she really stressed [that] if you're going to go into a museum field, having an arts and design background is super helpful." She earned a master's degree in museum communication from the University of the Arts and says "I have found that it pays dividends every day, and it gives me perspective."
That constant sense of encouragement did not cease when she met her husband, Ryan, while at Rutgers University for her second master's degree — this one in American history with a public history concentration.
"I'm really lucky. I've been surrounded by people who have done things they've loved for a living, taken risks, and I have so much support. I definitely credit that group for how I got where I am," Taggart says. She admits that she "had a very more linear career path than a lot of people, because I always knew what I wanted to do [from a young age]."
"So, now I torture my six-year-old daughter and my husband," Taggart says with a laugh, noting that they all adore history in the same way, albeit in different subjects — Ryan, a college public safety officer, enjoys the complexities of the maritime industry, while her daughter, Delaney, is "convinced" she was a Revolutionary War soldier in a past life.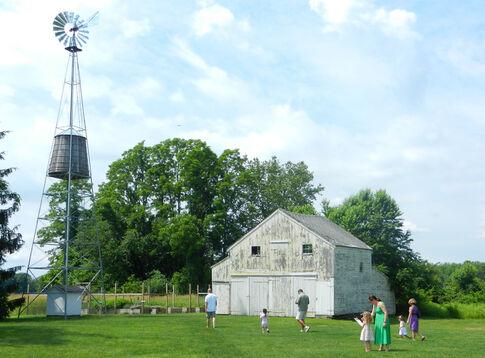 This sense of nostalgia also compelled Taggart and her husband to buy the house she grew up in, but their daughter's interest in the Revolutionary War is rooted in the very soil of Updike Farmstead. Prior to HSP's involvement and ownership, their website says that the site was "along the route followed by Continental troops on their way to engage British soldiers" at the Princeton Battlefield.
"When I was in grad school, I focused on the role of women in the Civil War," Taggart says of her own research. "I think that's a fascinating topic, but I spent my last 12 years focused on Vietnam, and that was a subject I did not know when I started there. I was able to craft a narrative [at NJVVMF] that's continuing to this day about a more inclusive story and really bring a social history approach to it."
She says she gravitates toward community-based organizations such as historical societies not only because of the access and proximity to the local community, but the treasure trove of stories where, "like an onion, there's just layers, and it's very rich. You can always find a new way to talk about something." Prior to her job at the NJVVMF, she worked at the Salem and Camden County historical societies.
"I'm really fortunate that I was trained academically as the social history movement was really in full swing. I love finding avenues to tell stories about the past through ordinary people. I always look at history from the ground up; in Princeton, you know the Battle of Princeton, you know about Hugh Mercer. You know about these big moments, but there are all these other regular folks that really made those things happen, and they experienced it," she says. "I'm always drawn to places, museums, history, stories that get at that bigger picture."
"For me, history is never about dates, it's about 'how did this impact a town? What did this big moment mean to the shop owner on the corner or the school downtown?' I'm really big on that," she says.
Taggart appreciates how "mission-driven" HSP is, because she says that often, due to lack of monetary support or other resources, nonprofits and museums can struggle "with focusing on their vision." But with HSP, she notes that the work is "more about sharing" successes with an already-invested community.
From her new leadership position, Taggart says that she "can really think about strategy and think about growth." Part of that foundation can be attributed to the "dynamic" HSP team, staff, and former executive director Kasdin.
She jokes that while she had yet to meet Kasdin as of our interview, she is confident that they must have crossed paths over the years, as the two frequented similar circles.
"Izzy was wonderful. She really took her time and thought through the transition [and] worked with the board. She left such great resources and directions for all of us. It made this transition really easy, and I think it helped the board and the staff when they were doing the search as well, because they weren't panicking," Taggart explains. "Izzy had set them up for success, and I walked into an organization that was functioning at a really high level."
Taggart was unexpectedly recruited after a simple online interaction and interview, falling for the people and the atmosphere cultivated, in part, by Kasdin's decade-and-a-half of service that started when she was a high school student.
"I started to learn about the organization, and about the community, and about their position in this really key moment to sort of reinvent themselves a bit and stay relevant," she says.
She also brought ample relevant experience. Following her mentor at NJVVMF's retirement, Taggart stepped into the leadership role, explaining that "it was a learning curve; I went from being more of an academic researcher to learning administrative skills." She also completed a Cornell University certificate in nonprofit leadership.
NJVVMF is a private nonprofit, but it also operates in conjunction with the state legislature, meaning that Taggart's work gave her a deep understanding of lobbying, as well as "how to advocate for public history."
This effectively shaped how she managed, and the "safety net" of the strong community at NJVVMF enabled her progress.
Taggart says she is "grateful for having such a long tenure there to be comfortable enough, and supported enough, to have been able to grow into an administrative role where at this point in my career, I feel very confident in leading an organization, and I really think I have a good perspective on how to manage a team and really keep it a team," she says, adding that she does not see herself as above anyone — everyone is "on the same field, working together with different skill sets."
Now, as she sets out getting to know Princeton more, she and staff are "ready to pivot for relevancy in a different way, building on all the things we're doing," in terms of projects that "reflect more modern" events and collections.
"The programs have already taken that path, and now the organization is following that path on a stronger level," she says, noting the importance of highlighting contemporary history.
"We're ready to come into the community in a fresher way, really dive deeper into the partnerships," Taggart says, with most of their programming to remain hybrid. Because of HSP's walking tours and pre-COVID events, she adds that "there's such a strong sense of place in Princeton, and so they'll always play a huge role in what we're doing."
"I see those expanding, and I see really bringing Princeton history, Updike Farmstead, and our work to the forefront more as a destination, complemented and strengthened by the virtual pieces," Taggart says.
To help facilitate these in-person relationships, HSP will be hosting its annual "Night Under the Stars" outdoor benefit on Saturday, September 24, which will feature local food, drink, and musical performances spanning across the almost 200 acres of farmland around the site.
Some of the featured partnerships include craft cocktails prepared by Sourland Mountain Spirits, as well as a family-style meal from Harvest Catering and Events.
In the spirit of what the HSP website calls its "beloved 'boots and blue jeans' flair," a bluegrass band called the The Heffernan Brothers is set to deliver a porch performance, followed by pop duo Alina + Dan after dessert.
But for Taggart, this night of lawn games, acoustic guitars, and farm-to-table dining also means a chance for her and HSP board president Paul Pessutti to show that they "are a united front" built on a clear, mutual vision.
"It fosters a sense of community and togetherness, and it gives us space to really talk about what it means to preserve the area's history. What does it mean to share it? How do we stay relevant? I see it as a place where I'm really going to start forging some of these personal connections," Taggart says, wanting to embark on her "first step into showing up as the face of the organization [and] warmly greeting people who have supported our work."
Taggart is honored to be the new executive director, and while HSP is already centered around the people within the town, she hopes to "strengthen" that identity by gaining more recognition for their programming.
She says that she and staff "want the historical society to be a welcoming point to Princeton history," as well as for "everybody to feel like they're playing a role in the stories that we're sharing, and they're seeing themselves in that history."
"I can tell you that this is probably the best match in my career I've had so far. We're just a really good fit personally and professionally," Taggart adds, sharing her gratitude and her plan to "earn the trust of the community" like Kasdin once did — in a way, fittingly, that is reminiscent of the very memory keepers she wants to find.
---
Night Under the Stars, Historical Society Princeton, Updike Farmstead, 354 Quaker Road, Princeton. Saturday, September 24, 6 to 10 p.m. Register. $175. Ages 21 and up only. www.princetonhistory.org.