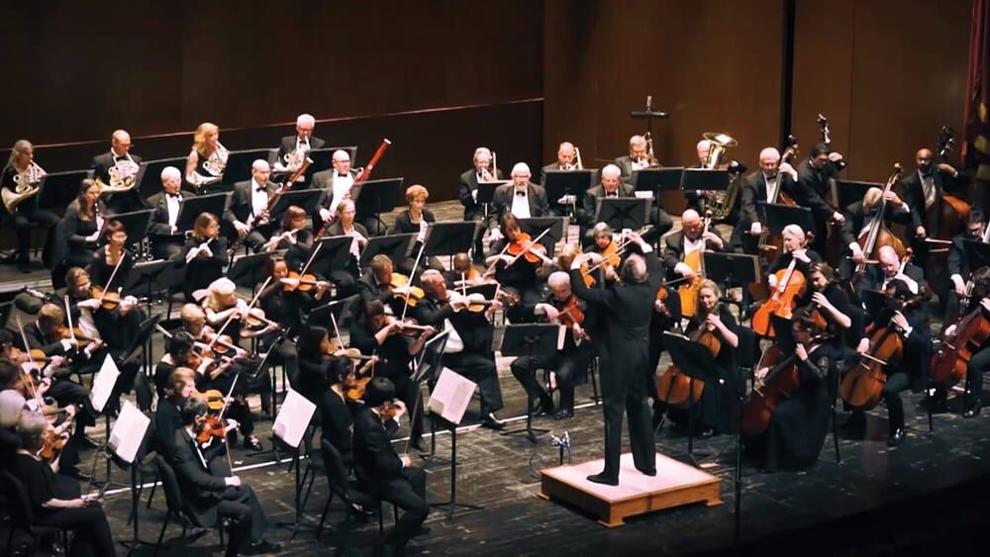 World-class music, theater, history, and more are lighting up the holiday season — all part of a tradition that enriches the entire region.
With lots of offerings, here's a rundown to help readers plan and celebrate the holidays at home.
Sounds of the Holidays
Westminster Choir College's celebrated Concert Bell Choir — now in its 40th year — rings in the season with two Prince­ton concerts on Saturday and Sunday, December 1 and 2, both at 4 p.m. One of the nation's leading handbell ensembles, the group under the direction of Kathleen Ebling Shaw will present "Music for the Christmas Season" featuring renditions of European and American classics. $20 and $25. Bristol Chapel, Westminster Choir College, 101 Walnut Lane, Princeton.
Westminster's "An Evening of Readings and Carols 2018" returns with three performances: Friday, December, 7 p.m., and Saturday, December 8, 3 and 8 p.m. The presentation is a one-of-its-kind regional holiday musical pageant. Performed at the Princeton University Chapel by Westminster's nationally recognized choirs, brass orchestra, and the touring Schola Cantorum choir, the event is a powerful mixture of voices and music.
Adding to the artistry, participating conductors include a who's who at Westminster. That includes choir conductors James Jordon, Joe Miller, Amanda Quist, and Ryan Brandau, also the conductor for Princeton Pro Musica. Kathleen Ebling Shaw again conducts the nationally known bell choir. It is a majestic and moving event by a regional treasure. $40 to $70. Friday and Saturday evenings, and $45 general admission on Saturday afternoon. Princeton University Chapel.
The internationally known music college is also presenting "Westminster Community Orchestra: Holiday Sing-Along" at its Princeton campus on Wednesday, December 12, at 7:30 p.m. Conductor Ruth Ochs leads the program that includes traditional songs and carols and an opportunity to sing the "Hallelujah Chorus" from Handel's "Messiah." Admission is free, but a donation of non-perishable food is requested to help stock area food pantries. Robert L. Annis Playhouse, Westminster Choir College, 101 Walnut Lane, Princeton. 609-921-2663 or www.rider.edu/events
The Princeton Symphony Orchestra's annual "Holiday POPS!" pops into Richardson Auditorium with performances on Saturday, December 15, at 3 and 6 p.m. PSO music director and conductor Rossen Milanov will lead the noted regional orchestra. He will then be joined by the Princeton High School Choir and its director, Vincent Metallo, to present music ranging from Bach's "Dona Nobis Pacem" to "We Need a Little Christmas." Also featured is the PSO's traditional audience-community carol sing-along, led by Milanov. $10 to $55. Richardson Auditorium, Princeton University. 609-497-0020 or www.princetonsymphony.org.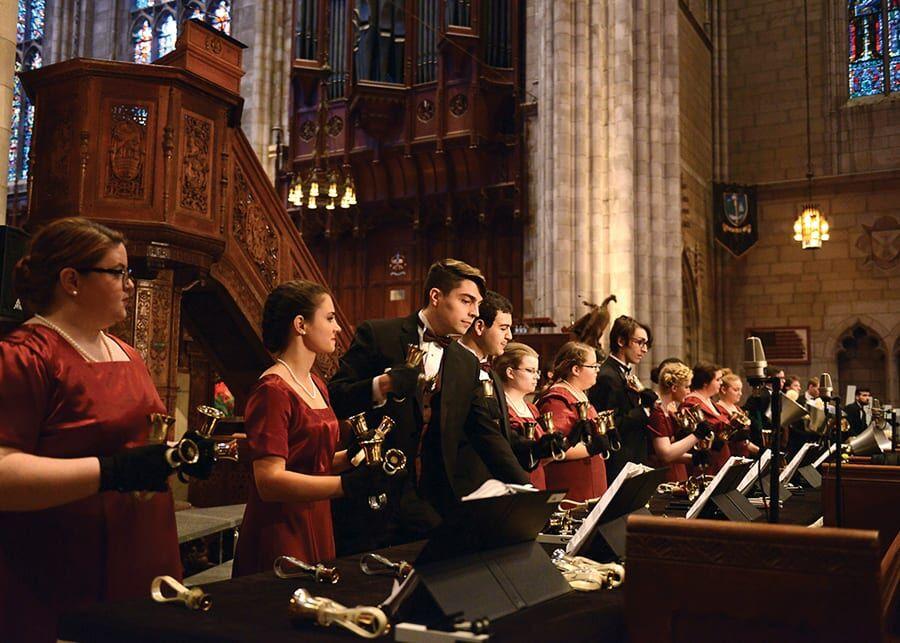 The New Jersey Symphony Chamber Orchestra returns to Princeton University's Richardson Auditorium with Handel's "Messiah" on Friday, December 14, at 8 p.m. Nationally known guest Patrick Dupre-Quigley conducts members of the New Jersey Symphony Orchestra, joined by soprano Margot Rood, countertenor Reginald Mobley, tenor Steven Soph, baritone Charles Wesley Evans, and the Montclair State University Singers. The event also offers a 7 p.m. pre-concert sing-along of holiday favorites and rehearsal of the famed "Hallelujah Chorus." $20 to $80. Richardson Auditorium, Princeton University. 609-258-2787 or www.njsymphony.org
The Princeton University Chapel once again is a regional center for musical celebrations. First on the schedule is the annual "Advent Concert" on Sunday, December 2, at 2:30 p.m. Penna Rose conducts the Princeton Chapel Choir and orchestra in a performance of Bach's "Magnificat" and selections from his Christmas Oratorio. Free.
Then look for the "Messiah Sing" on Monday, December 10, at 7:30 p.m. It's the annual opportunity for area residents to sing selections from Handel's "Messiah," ending with a rousing rendition of the "Hallelujah Chorus." Conductor Penna Rose conducts both the small orchestra and a large never-before-assembled community choir to make this popular regional tradition come alive — loud and clear. Participants can bring a score or get one at the door. Admission is $5, but students are free.
And finally there's the Candlelight Service of Lessons and Carols on Wednesday, December 12, 7:30 p.m. The event features a combination of spiritual readings and seasonal songs performed by the Chapel Choir, Glee Club, and university a cappella groups. Free. Princeton University Chapel. 609-258-3654 or www.princetonchapel­choir.com
Princeton Pro Musica brings holiday song to the state capital when it performs at the Trenton War Memorial on Sunday, December 9, at 4 p.m. On the program is Pro Musica conductor Ryan Brandau's "Joy to the World: A Christmas Suite," featuring holiday-inspired choral works by Bach, Handel, and others. $25 to $60. 1 Memorial Drive, Trenton. www.princetonpromusica.org
The Princeton Singers' "A Rose in Winter" is set for Trinity Cathedral in Princeton on Saturday, December 1, at 6 p.m. The program is an "elegant evening of Christmas music and readings by candlelight" with selections that range "from the sublime to the bawdy." Musical director Steven Sametz conducts. $10 to $25. 33 Mercer Street, Princeton. 866-846-7464 or www.princetonsingers.org
Bravura Philharmonic Orchestra presents its annual holiday concert on Sunday, December 2, at 7 p.m. Under the direction of founder Chiu-Tze Lin, the orchestra involves professional, amateur, and student musicians. In addition to cellist Sydney Lee performing in Tchaikovsky's "Rococo Variations," the program includes Handel's "Royal Fireworks," Bartok's "Romanian Folk Dances," Bizet's "L'Arlesienne Suite No. 1," music for Christmas and Hanukkah, and an audience-sing-along. $18 to $20. Princeton Alliance Church, 20 Schalks Crossing Road, Plainsboro. www.bravuraphil.org
The Capital Singers of Trenton presents "Winter Songs XII — Songs of the Season," on Sunday, December 2, at 4 p.m. New conductor Vinroy D. Brown Jr. leads the semi-professional chorus through a program that includes classic songs, holiday carols, and music from the film "Polar Express." $15 to $22. Sacred Heart Church, 343 South Broad Street, Trenton. 609-620-0160 or www.capitalsingers.org
Voices Chorale and its new musical director, David A. McConnell, have a new holiday concert at two regional venues. "A Winter's Night" features a mixture of music by contemporary composers such as American Nicholas Myers, Britain's Bob Chilcott, and Latvian Eriks Esenvalds with that by famed 20th-century composer Ralph Vaughan Williams and the little known "Magnificat" by 18th century Czech composer Johann Dismas Zelenka. Performances are Saturday, December 8, 4 p.m. in Princeton, and Sunday, December 16, 3 p.m., in Hopewell $10 to $40. Trinity Episcopal Church, 33 Mercer Street, Princeton. Pennington Presbyterian Church, 13 South Main Street, Pennington. www.voiceschoralenj.org
The Hopewell Valley Chorus will present "Resounding Joy," its 59th annual winter concert, on Friday, December 14, at 7:30 p.m. The program mixes musical eras and world traditions. $12 to $15. St. James Church, 115 East Delaware Avenue, Pennington. 609-737-3177 or www.hopewellvalleychorus.org
Boheme Opera of New Jersey returns to Grounds For Sculpture in Hamilton for its annual Winter Concert on Friday, December 14, at 7 p.m. The region's oldest opera company is drawing its inspiration from a new work by sculptor James Carl and using arias and ensemble music to explore the relationships of space, sound, and pattern. Free with the price of GFS admission, $10 to $18. 126 Sculptors Way, Hamilton. 609-584-7800 or www.groundsforsculpture.org
The Capital Philharmonic of New Jersey closes the year with its annual New Year's Eve concert. Guest performer soprano Grace Gilday will join conductor Daniel Spalding and full orchestra to present a program highlighting stage and film scores by Leonard Bernstein, Richard Rodgers, George Gershwin, John Williams, and, of course, Johann Strauss. $30 to $60. 1 Memorial Drive, Trenton. www.capitalphilharmonic.org
Season's Stages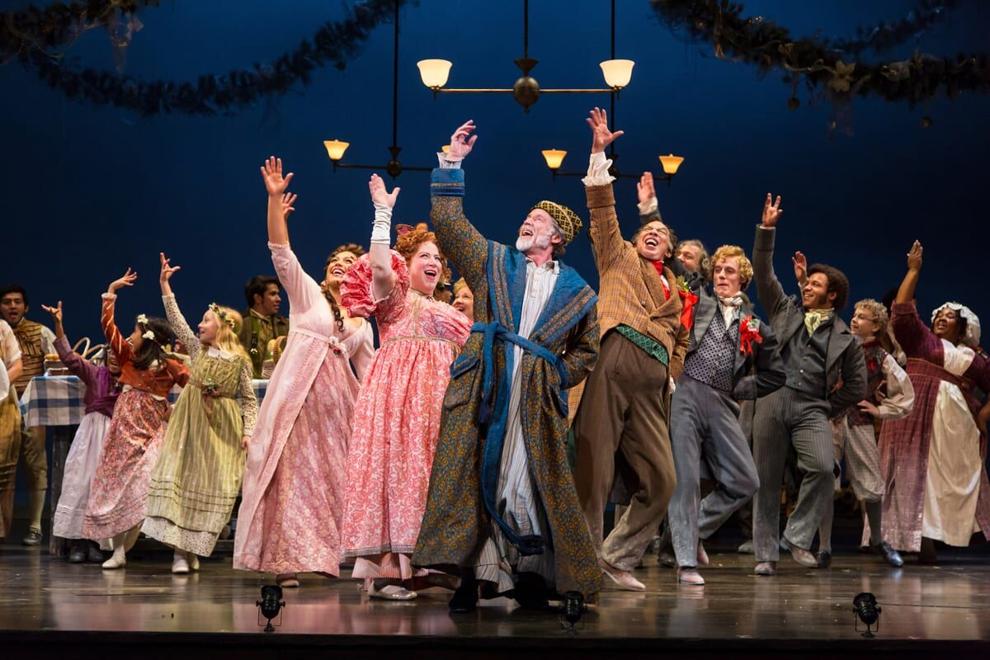 McCarter Theater pulls up the curtain on Tuesday, December 4, for its annual revival of its magical and beloved "A Christmas Carol." Based on the Charles Dickens story, the adaptation is from playwright David Thompson, the direction from former McCarter associate artistic director Adam Immerwahr, and the overall affect uplifting and moving. Performances of this regional holiday tradition run through Saturday, December 29. $25 to $80.
And to get area audience in the mood, McCarter is sponsoring "A Christmas Carol Family Filibuster Read-Aloud" at the Princeton Public Library on Saturday, December 1, from 2 to 5:30 p.m. Since Dickens wrote the piece to be read aloud — and even presented in performed readings — the free event promises to be in just the right spirit. McCarter Theater, 91 University Place, Princeton. 609-258-2787 or www.mccarter.org
The Bucks County Playhouse's "Ebenezer Scrooge's Big Playhouse Christmas Show" returns with an "expanded" 2018 version, opening Friday, December 7. Based on "A Christmas Carol," this work adapted by Gordon Greenberg and Steve Rosen uses five actors who tell the tale in 75 minutes. The effect, as U.S. 1 reviewer Neal Zoren noted in a review for last year's world premiere, is a "fast, funny, and frothy 'Christmas Carol,'" with a new twist while keeping the main and touching points of Scrooge, Cratchit, and Scrooge's nephew's stories intact." Through Sunday, December 30. $40 to $80. Bucks County Playhouse, 70 South Main, New Hope. 215-862-2121 or www.bcptheater.org
Bristol Riverside Theater's "An American Christmas Songbook 2018" lights up the stage with a combination of carols and holiday songs. BRT musical director and performer Keith Baker is once again the catalyst for the annual holiday musical celebration — performed by the BRT Concert Band. Thursday, December 6, through Sunday, December 16. $15 to $45. Bristol Riverside Theater, 120 Radcliffe Street, Bristol. 215-785-0100 or www.brtstage.org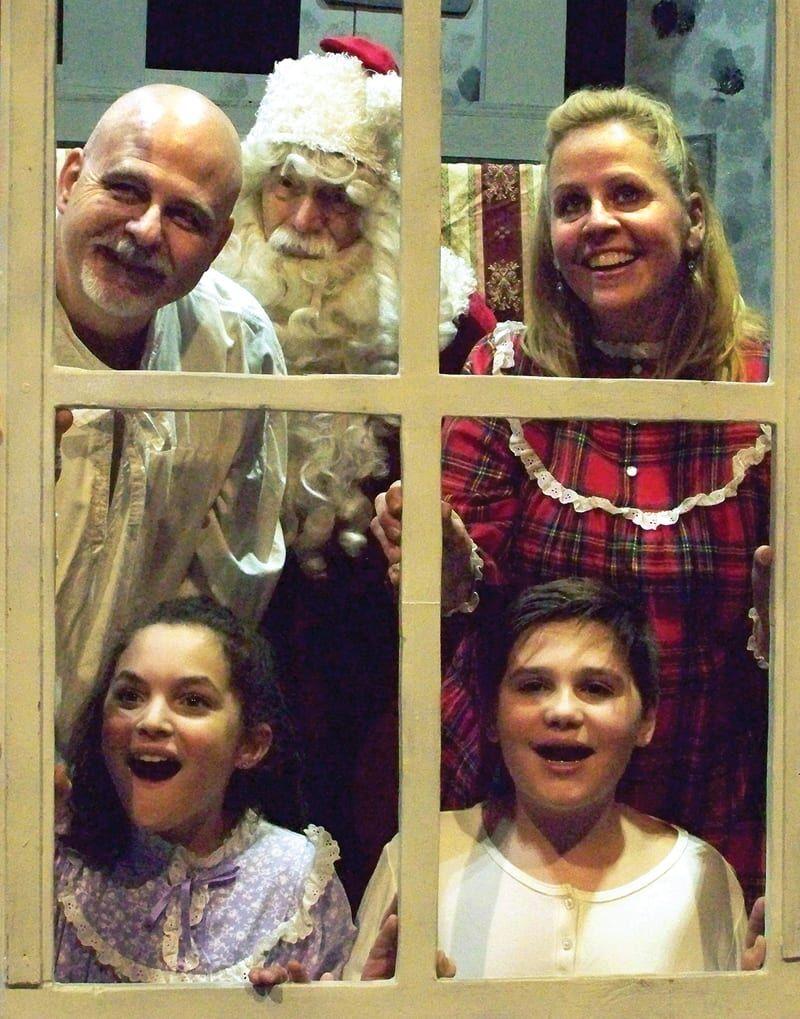 And for young audiences, Kelsey Theater at Mercer County Community College presents its traditional "'Twas the Night Before Christmas." The famous holiday poem comes alive on Friday, December 7, at 7 p.m., Saturday, December 8, at 1 and 4 p.m., and Sunday, December 9, at 1 and 4 p.m. $10 to $12. Kelsey Theater, Mercer County Community College, 1200 Old Trenton Road, West Windsor. 609-570-3333 or www.kelseyatmccc.org
Passage Theater in Trenton is testing the seasonal waters with a one-night presentation of "It's a Wonderful Life: A Live Radio Play" on Saturday, December 8, at 5:30 p.m. The 1997 adaptation by Joe Landry is under the direction of artistic director C. Ryanne Domingues and features a cast of past and present Passage staff. That includes June Ballinger, David Lee White, Damion Parran, and guest star singer Sarah Dash.
As Landry says, "The radio adaption doesn't attempt to put the film on stage, but rather puts it in the minds of the audience as they listen to the story unfold and connect the visual dots in their head the same way one does when reading a book. This engages the audience to become part of the story, while letting them into the potentially new world of the live radio broadcast." $50. Passage Theater, 205 East Front Street, Trenton. 609-392-0766 or www.passagetheatre.org
Crossroads Theater — still waiting for its new permanent space in New Brunswick to be finished — is continuing its holiday event tradition with a new project, "Common Ground." The one-day event takes place at the State Theater on Sunday, December 16, at 3 p.m. Billed as a musical celebration of cultures from around the globe, it promises to mix various holiday and religious traditions through area choirs, Broadway performers, gospel singers, Asian dancers, and more. $15 to $25. Crossroads Theater, 15 Livingston Avenue, New Brunswick. www.crossroadstheatrecompany.org
Stepping Up: Holiday Dance
The American Repertory Ballet — with its connection to the Princeton Ballet — is marking an important regional tradition: the presentation of one of the United States' oldest annual presentations of "The Nutcracker" — 55 years. It winds up its tour of New Jersey at the State Theater in New Brunswick, where it will be accompanied by a live orchestra and choir on Friday, December 21, at 7:30 p.m.; Saturday, December 22 at 2 and 7 p.m.; and Sunday, December 23, at 1 and 5 p.m. $25 to $65. State Theater, 15 Livingston Avenue, New Brunswick. 732-246-7469 or www.statetheatrenj.org
Roxey Ballet in Lambertville is markings its 24th annual original interpretation of "The Nutcracker" at the College of New Jersey. The presentation features more than 150 performers, 200 costumes, and a visit by Santa Claus. Performances are Saturday, December 1, at 1 (sensory friendly) and 4 p.m., and Sunday, December 2, at 2 p.m. $23-54. $20 for sensory friendly. Kendall Theater at the College of New Jersey, 2000 Pennington Road, Ewing. 609-397-7616 or www.roxeyballet.org
Princeton Youth Ballet's "The Snow Queen" is turning against expectation by offering a non-"Nutcracker" holiday dance presentation. Choreographed by artistic director Risa Kaplowitz, the story is based on the Hans Christian Andersen story that also inspired the hit Disney film "Frozen." Performances are Saturday and Sunday, December 8 and 9, at 4 p.m., with an additional December 9 sensory-friendly presentation at 12:30 p.m. $18 to $25. Princeton High School Performing Arts Center, 151 Moore Street, Princeton. 609-948-8065 or www.princetonyouthballet.org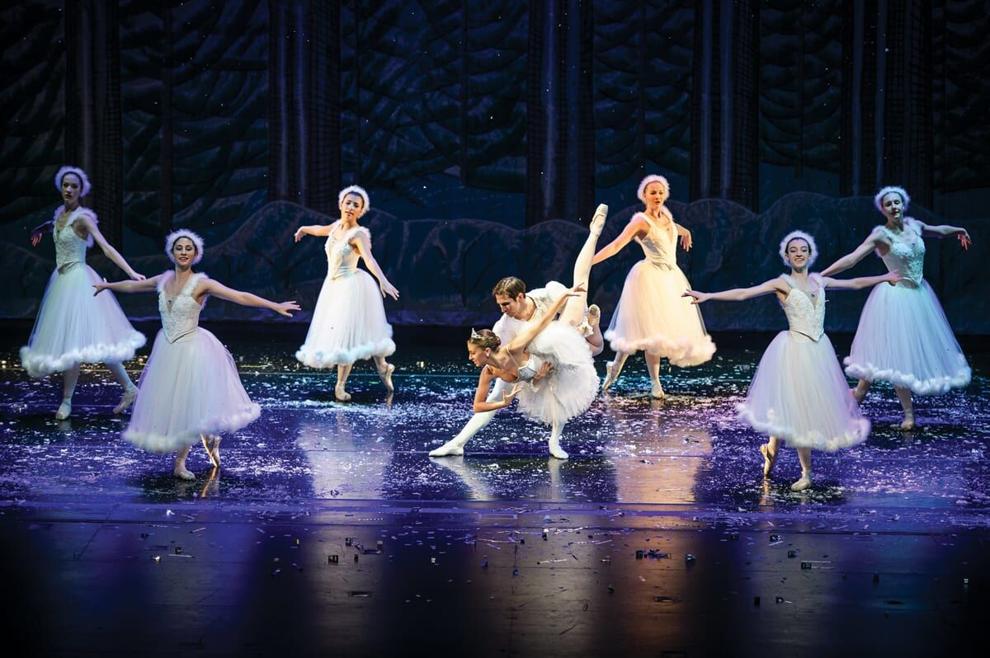 And Kelsey Theater provides its annual Dance Connection production of the abridged and narrated "The Nutcracker." Designed with young audiences in mind and presented by young dancers ages 5 to 18, the presentation is all about building both audiences and performers to maintain the holiday performance tradition. Friday, December 14, at 7 p.m. and Saturday and Sunday, December 15 and 16, at 1 and 4 p.m. $14 to $16. Mercer County Community College, 1200 Old Trenton Road, West Windsor. 609-570-3333 or www.kelseyatmccc.org
Stepping In: House Tours
The 52nd Mill Hill Holiday House Tour in Trenton is Saturday, December 1, from noon to 5 p.m. Between 15 to 20 residences in this 19th-century neighborhood participate by opening up their opulently decorated homes — with several stops taking visitors to another era. This year's theme is "Our Homes — Our Stories." The event is organized by the Old Mill Hill Society as a way of generating funds for neighborhood historic preservation. In addition to the open houses, there are musicians, food trucks, and various vendors. $15 to $20. Start at Artworks, 19 Everett Alley and South Stockton Street, Trenton. 609-815-1359 or www.trentonmillhill.org
Morven Museum & Garden's Festival of Trees is the annual holiday showcase of trees and mantels throughout the museum located in one of Princeton's most historic homes. Selected by a jury, this year's tree collection is designed to accent the recently re-imagined downstairs galleries that take visitors through the building's 300-year-old history.
The teams responsible for this year's collection include representatives of C. Raymond Davis & Sons, Inc., Contemporary Garden Club, Garden Club of Princeton, Homestead Princeton, Keris Tree Farm & Christmas Shop, McCarter Theater Center, Morven Museum & Garden, Stony Brook Garden Club, and the West Trenton Garden Club.
This year's Festival of Trees Holiday Party is Thursday, November 29, from 5:30 to 8 p.m. Museum tickets must be purchased to enter museum. And while there are no formal tours, docents are on hand to answer questions. Through January 6, Wednesdays through Sundays, 10 a.m. to 4 p.m. $5 to $6. Morven, 55 Stockton Street, Princeton. 609-924-8144 or www.morven.org
Howell Living History Farm's annual "Christmas on the Farm" is Saturday, December 1, from 10 a.m. to 4 p.m. While visiting an early 20th century farm is enough to conjure a bygone spirit, there is plenty more, including the arrival of a sleigh-drawn Santa Claus, caroling in the barn, tree decorating, and wagon rides. Free. 101 Hunter Road, Titusville. 609-737-3299 or www.howellfarm.org
Pennsbury Manor's annual Holly Nights are Thursday and Friday, December 6 and 7, from 6 to 9 p.m. Set in the reconstructed summer home of William Penn, the event lets visitors walk into the 17th century and find open fires, carolers, colonial crafts, Yule Logs, hot cider, and history. $6 to $14. 400 Pennsbury Memorial Road, Morrisville, Pennsylvania. 215-946-0400 or www.pennsburymanor.org
Christmas at the Kuser Farm Mansion in Hamilton returns with the annual Winter Wonderland stroll through the historic estate's illuminated grounds and get a glimpse of the expertly and period correct decorated interiors. It all starts on Friday, December 7, with a 6 p.m. tree lighting and activities through 8 p.m. and continues on Saturday, December 7, 6 to 8 p.m.
Extended holiday tours of the mansion and the eye-dazzling New Jersey Valley Model Railroad display in the basement are Sunday, December 9, 4 to 8 p.m.; Wednesday, December 12, 10 a.m. to 2 p.m.; Wednesday, Thursday, Friday, December 12, 13, and 14, 6 to 9 p.m.; Saturday, December 15, 4 to 8 p.m. (with a special visit by Santa Claus between 4:30 and 7:30 p.m.); and Sunday, December 16, 11 am to 3 p.m. Free. 390 Newkirk Avenue, Hamilton. 609-890-3630 or www.hamiltonnj.com
Rockingham Historic Site's annual candlelight Christmas tours are Sunday, December 9, from 11 a.m. to 4 p.m. Former resident George Washington is still present in spirit, and the Washington family's pets and domestic animals are this season's theme. The Live Historians Club of Montgomery Township High School will be dressing in period clothes and leading tours.
And the Practitioners of Musik will recreate the sounds of Washington's time. Suggested donation is $5 per person or $10 per family. Reservations are required and can be made by calling 609-683-7136. Tours will be offered at least every half-hour with 3:30 being the last tour. 84 Laurel Avenue, Kingston. www.rockingham.net
The Johnson Ferry House's annual Lantern Tours at New Jersey's Washington Crossing State Park in Titusville are Friday, December 21, at 7 and 7:30 p.m. The two-hour sessions include stops at three historic sites at the place where Washington's army crossed the Delaware River on its way to changing world history in the Battles of Trenton and Princeton. Hearth-baked refreshments are included. $5 to $10, reservations required, rain or shine. 355 Washington Crossing Pennington Road, Titusville. 609-737-2515 or www.state.nj.us/dep/parksandforests/parks/washcros.html
Drumthwacket, the official mansion to New Jersey governors, is offering several days of free tours to view the state's first house in high Jersey style. The grand 19th-century Greek revival-style house is open Wednesday, December 12, Sunday, December 16, and Wednesday, December 19, from 11 a.m. to 2 p.m. Visits are confined only to the first floor and are unguided, but docents are available to answer questions.
Organized by the Drumthwacket Foundation, this year's theme is "The Holidays at Drumthwacket" and the displays were created in partnership with the Garden Club of New Jersey, Belvidere Garden Club, Bernardsville Garden Club, Essex Fells Garden Club, Keyport Garden Club, Mountain Lakes Garden Club, Stony Brook Garden Club, Warren Garden Club, and West Trenton Garden Club. Reservations are on a first-come-first-served basis. Free on-site parking. 352 Stockton Street, Princeton. www.drumthwacket.org/visit/open-houses
The Old City Hall Restoration Project Committee in Bordentown has already launched its ninth annual Holiday Train Show. It's on view Fridays through Saturdays, through January 6 (but closed December 21 to 23). Free and open from 4 to 8 p.m., the show features model trains collected by community leaders and members of the New Jersey Free-MO Modular Trains, Southeastern Pennsylvania, and South Jersey Garden Railroad Society. The old building in an old town will help transport visitors back to the days when holiday visits by train stirred the imagination — and with Bordentown being a stop for the nation's first commercial railroads — it all fits. Old City Hall, 13 Crosswicks Street, Bordentown. 609-203-0541.
Getting Ready
Revolutionary War history comes alive in the area as the region remembers the decisive Battles of Trenton and Princeton. And for those wishing to join the fray, here's a handy guide to get you enlisted:
The Old Barracks Museum in Trenton will once again host the 17th Regiment of Infantry — a Colonial era British troop — on its British Occupation Day, Saturday, December 1, from 10 a.m. to 5 p.m. Visitors step right into the daily life of a Colonial-era British soldier. There will daily drills, musket demonstrations, outdoor camp cooking, and winter uniform preparation and repairs. The regiment was established in 2002 to bring the experiences of the common British soldier to historic sites from New York State to Virginia. $8 to $10. 101 Barrack Street, Trenton. 609-396-1776 or www.barracks.org
The annual recreation of George Washington's Christmas Day crossing of the Delaware River to take Trenton — at the very location the major historical event occurred — is one of the area's big holiday attractions. The one-of-a-kind event offers two opportunities to catch it.
The first is the dress rehearsal crossing on Sunday, December 9. A festive event that serves as a fundraiser, it includes opportunities to visit historic buildings and meet re-enactors. The event runs from 10 a.m. to 4 p.m., with the crossing at 1 p.m. Admission is $8 for adults, $4 for children 5 to 11, and free for children under five.
Then there is the big — and free — Christmas Day crossing. The crossing is at 1 p.m., but, as always, come early to march with the troops, tour buildings, and join fellow countrymen and visitors waiting for the cannon shot that signals the boats to carry General Washington and troops across the water. An early arrival also helps secure a parking place or a good viewing spot. Washington Crossing Historic Park, Routes 32 and 532, Washington Crossing, Pennsylvania. 215-493-4076 or www.ushistory.org/washingtoncrossing/index.htm
Patriots Week returns to downtown Trenton on Wednesday, December 26, with the biggest Revolutionary War re-enactment event anywhere. The multi-day event includes tours of historic spots, camp reenactments, and the two-part Battle of Trenton, puppet theater performances, a Colonial-era ball, and more. While many events take place at or near the Old Barracks, one of the area's historical treasures, the two recreated battles — featuring re-enactors with era uniforms and weaponry — take place on the actual sites of the original battles. Most events are free. www.patriotsweek.com