This year's Summer Arts Preview reflects the strange season brought on by the pandemic and its effective containment through social distancing.
So a good deal of the regular summer art offerings that bring crowds together have been put on hold until there is a medical all-clear.
And that is sad. After all, arts programming in the region has blossomed over the past several years. And with the inclusion of classical and jazz music events, professional theater, urban arts festivals, and more, the region has become New Jersey's epicenter for summer culture.
Another reality is that the groups haven't gone away. And while they are not opening their venue doors this season, they are busy experimenting with new approaches to keep themselves vital and hopefully pay their bills (which also have not gone away).
But in one special case, the presenter is just carrying on as usual.
That "case" is the live, social distancing-compliant free concert music series featuring the region's hugest musical instrument, the Princeton University Carillon.
Using 67 racked bronze bells high in the Cleveland Tower, the annual "Tuning the Sky!" concerts, now in its 28th season, are scheduled at 1 p.m. on Sundays from July 5 through September 6.
With music able to travel up to a mile in all directions, the concerts provide thousands of music lovers plenty of opportunities for safe and healthy listening — and picnic — spots.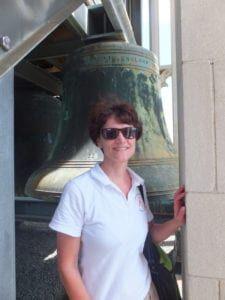 Princeton's official carillonneur and lead carillonneur on North America's oldest carillon at the Church of the Holy Trinity in Philadelphia, Lisa Lonie usually creates a roster of international artists, but this year focuses she has focused mainly on accomplished artists in states close to New Jersey.
The July 5 opener features guest artist Tiffany Lin, a Philadelphia international performer and member of the Guild of Carillonneurs in North America.
The rest of the schedule continues as follows:
July 12: Jim Brinson, carillonneur at Mercersburg Academy in Pennsylvania.
July 19: Tom Gurin, Fort Washington, PA, graduate of the Royal Carillon School of Belgium, a member of the Guild of Carillonneurs in North America.
July 26: Andy Zhang, member of the Yale University Guild of Carillonneurs in Connecticut.
August 2: Jonathan Lehrer, the New York City-based laureate of four international competitions for carillon.
August 9: Lisa Lonie of Bluebell, Pennsylvania.
August 16: featuring Lisa Lonie and Janet Tebbel, carillonneur of the First United Methodist Church of Germantown and the Miraculous Medal Shrine, both in Philadelphia.
August 23: Doug Gefvert, carillonneur of the Washington Memorial National Carillon in Valley Forge, Pennsylvania.
August 30: Paul Stelben, Yale University Guild of Carillonneurs.
September 6: Robin Austin, former Princeton University Carillonneur now based in Pennsylvania.
A program of Princeton University Chapel Music and made possible by an endowment established by the Class of 1892, the one-hour concerts are held rain or shine. For more information: 609-258-7989 or gradschool.princeton.edu/about/carillon.
Music
Meanwhile the other music presenters have had to make adjustments due to the pandemic and have gone digital or postponed events.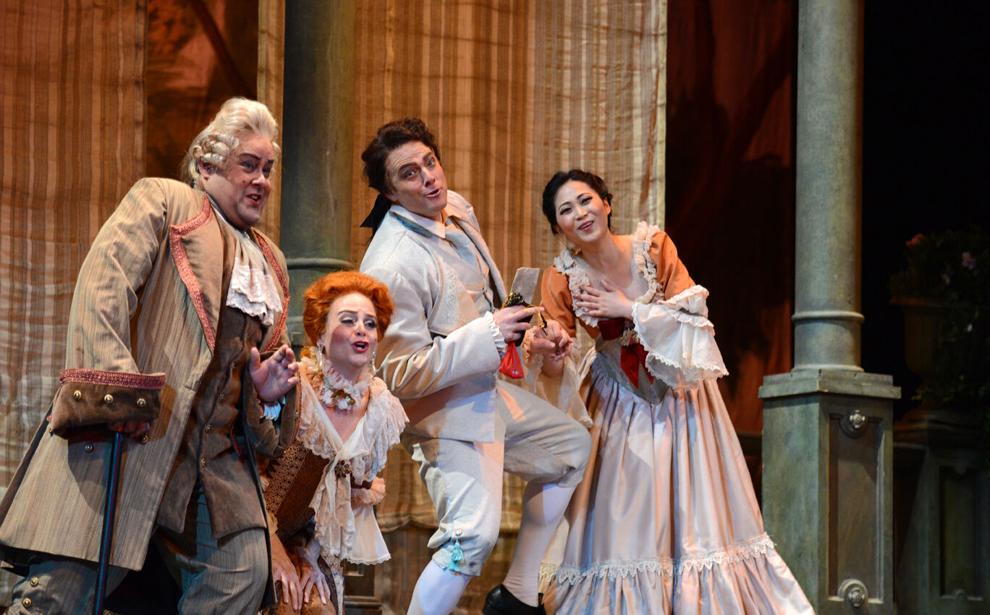 Princeton Festival. The Princeton Festival has already launched its "Virtually Yours" series that continues to the end of June.
Reflecting the Princeton Festival's wide and varied offerings, the virtual presentations include full-length streaming of past festival opera productions, a live musical theater revue, artist videos, recordings, online workshops, and lectures.
All content will be available free of charge on the Princeton Festival website and Facebook page, with content published every day. www.princetonfestival.org.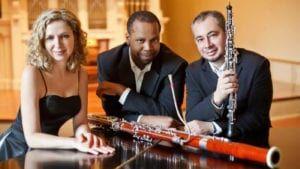 Princeton University Summer Chamber Concerts. The concert series organizers replaced what would have been the 53rd season of live concerts with the "2020 53rd Season Virtual Wednesdays."
Following the traditional formula of five free live concerts, the season is as follows:
July 1: Diderot String Quartet. The Quartet in Residence at the Washington National Cathedral, Diderot was created by students at Oberlin Conservatory and the Juilliard School in 2012. Its aim is to bring "a fresh approach to works of the 18 and 19 centuries." In addition to numerous North American concert venues, the quartet has been featured in performance at the Metropolitan Museum of Art, the Toledo Museum of Art, and the Morgan Library in New York. It takes its name from the 18th century philosopher.
July 8: Pianist Clipper Erickson: The internationally known performer, Westminster Conservatory instructor, and champion of the music by African-American composer Nathaniel Dett will present a performance with commentary.
July 15: The Argus Quartet. Based in New York City, Argus Quartet was founded in 2013 and is "dedicated to celebrating the artistic landscape of our time by drawing unexpected connections across styles and centuries in order to foster community amongst performers, audiences, and composers alike." It served as the Fellowship Quartet in Residence at the Yale School of Music and Graduate Resident String Quartet at the Juilliard School and worked with students through residencies and masterclasses at Yale and Princeton. It takes its name from a taco truck.
July 22: The Manhattan Chamber Players. A New York-based musicians' collective comprising artists who have participated the international music festivals and trained at the Curtis Institute, Juilliard School, Colburn School, New England Conservatory, and Yale School of Music.
July 29: Poulenc Trio. Using oboe, bassoon, and piano, the trio performs new work or work arranged for their instruments and explores and promotes music reflecting their African, Asian, Eastern European, and Jewish heritage. This concert features a presentation of Princeton University composer Viet Cuong's "Trains of Thought."
Presentations are at 7:30 p.m. Performance videos will be available for viewing after the presentation. For more information: www.princetonsummerchamberconcerts.org.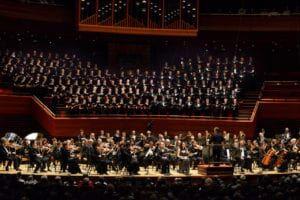 Westminster Choir College. "Westminster's Virtual Concert Hall" is taking the place of the annual summer cOPERAtive program.
Using a "best of" approach, offerings from one of the best choir colleges in the world include the Westminster Symphonic Choir and the Philadelphia Orchestra performing Verdi's Requiem under the direction of Yannick Nezet-Sequin; Westminster Choir under the direction of Joe Miller performing at the Abbey of Monserrat in Spain as part of the 11th World Symposium of Choral Music;
Westminster Concert Bell Choir performance led by conductor Kathleen Ebling Shaw; Westminster Jubilee Singers conducted by Westminster and Capital Singers of Trenton's Vinroy D. Brown Jr.; and more videos and audios to be added over the summer. Find the concerts at www.rider.edu/wcc/academics/choral-studies/virtual-concert-hall.
For those interested in participating in music classes, the college's community music school, Westminster Conservatory, has gone remote and is providing instruction for all ages and levels. www.rider.edu
Meanwhile, while all of the above is happening and despite an outcry from the region, Westminster Choir College's faculty, students, staff are moving from its current home in Princeton to the Rider University campus in Lawrence­ville in August. However, the Westminster Conservatory is remaining for the time in Princeton.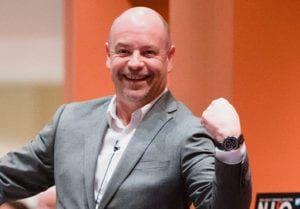 New Jersey Symphony Orchestra. The state orchestra is presenting virtual concerts, has commissioned a virtual piece, and will soon announce its Princeton-centered Edward T. Cone Composition Institute dates that comply with the state's social distancing guidelines (meanwhile listeners can link up to a past Institute concert on the NJSO's website).
The new commission is "Gratias Tibi" (Thank You) by Jose Luis Dominquez, a Chilean-born composer and the conductor of the NJSO's family concerts and the director of the NJSO Youth Orchestra.
Created for a physically distanced orchestra and choir, the work featuring NJSO musicians and the Montclair State University Singers is a message of thanks to the frontline medical service workers responding to the COVID-19 global pandemic.
Its world premiere takes place Monday, June 22, at 7:30 p.m. at njsymphony.org/gratiastibi and on the NJSO's social media channels. Videos of the performance will be posted after the performance.
For more on Gratias Tibi, visit njsymphony.org/gratiastibi. Virtual concerts can be found at www.njsymphony.org/musicians-music/njso-at-home.
Art Festivals
Artworks Trenton. The art organization's highly popular signature project "Art All Night" was forced to change dates and then go virtual at 3 p.m. Saturday, August 15, and running straight through until 3 p.m. Sunday, August 16.
"We realized it was prudent to make other plans, and the more we explored the idea of a virtual event, the more we realized how exciting the possibilities were," says Artworks executive director Lauren Otis about the work in progress.
And while there is the same spirit of regional inclusion of art, music, film, and more, it will all be done in a digital format. So look for details on participating or attending on the Art All Night Trenton on Facebook, Instagram, and Twitter. And check their website at www.artallnighttrenton.org.
Jersey Fresh Jam. At press time, New Jersey's premiere Hip Hop festival was holding August 22 to start up the party at TerraCycle Inc. in Trenton But coordinator and prominent Trenton street artist Leon Rainbow says he plans to make a decision to move forward based on the state's social distancing guidelines. If so, expect a convergence of some of the liveliest artists in the region. Stay posted at www.jerseyfreshjam.com.
Theater
McCarter Theater. The theater isn't presenting its annual jazz series but is marking the summer with a change.
Sara Rasmussen assumes the role of the theater's new artistic director on August 1. The former artistic director of the Jungle Theater in Minneapolis is noted for directing, producing, and commissioning new works by women and people of color.
In addition to having directed productions at the Oregon Shakespeare Festival, Guthrie Theater, Dallas Theater Center, Actors Theater of Louisville, and La Jolla Playhouse, she also served as a resident director for the Oregon Shakespeare Festival's Black Swan new work program and as the head of the University of Texas at Austin's masters in fine arts directing program.
Raised in South Dakota, Rasmussen has a B.A. from St. Olaf College and M.F.A. from the University of California.
She succeeds playwright and director Emily Mann, who has led McCarter since 1990. www.mccarter.org.
Crossroads Theater. Usually quiet over the summer, the Tony Award-winning company in New Brunswick is promoting "Black Women and the Ballot: 3 Short Radio Dramas," on Friday, June 19, at 7:30 p.m. Presented live as part of the American Slavery Project, the program includes Ensemble Theater member and Slavery Project co-founder Judy K. Tate's "The Parlour" and "Pulling the Lever" and Romanian-born playwright Saviana Stanescu's "Don't/Dream." Emmy-nominated actress and director Phylicia Rashad guest stars. www.americanslaveryproject.org.
Bucks County Playhouse. The historic theater on the Delaware River had been forced to postpone its scheduled summer productions to 2021. However it still hopes to reopen the production of its gamer and fantasy-themed musical "Other World" as soon as the State of Pennsylvania relaxes social distancing regulations. Meanwhile the theater has also gone online with its "Playhouse Live!" Sunday night series. www.bcptheater.org.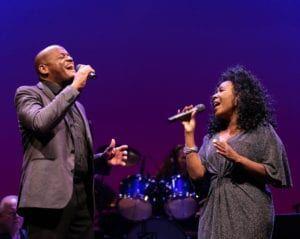 Bristol Riverside Theater. The company's annual summer music series will Zoom into people's homes this year. The three-part series opens with "From Phantom to Mame," a tribute to composers Andrew Lloyd Weber and Jerry Herman. Featuring Bristol artists Demetria Joyce Bailey and Keith Spencer, it premieres live on Wednesday, July 1, and is rebroadcast on July 10 and 12.
It's followed by "A Night at The Movies," featuring music from both musicals and dramas, including "Casablanca" and "Goldfinger." It premieres Wednesday, August 5, and is rebroadcast on August 7 and 9.
The series concludes with "Broadway Summer Spectacular," featuring works by Broadway composers Stephen Sondheim, Richard Rodgers, and Oscar Hammerstein, Wednesday, September 2, with rebroadcasts on September 4 and 6. Tickets are $35 per viewing, $90 with a subscription. www.brtstage.org.
Music Mountain Theater in Lambertville. Look for the two part Zoom presentation "Demystifying Oscar," an overview of legendary Broadway lyricist — and Bucks County resident — Oscar Hammerstein. Presented by grandson William Hammerstein, the talk examines the formative years of the creator of "Show Boat, "The Sound of Music," "South Pacific," and more and includes personal insights and family photos. The 60-minute talks on June 20 and 27 include Q&A sessions. $50. www.musicmountaintheatre.org.
The Actors' Net in Morrisville. The actor-centered theater company using non-union members has used the pandemic closing for an opportunity to release a free full-length series of its productions on YouTube. The Wednesday series that started in May continues with George Bernard Shaw's comedy "Candida," June 10; company veterans Maryalice Rubins-Topoleski and Charlotte Kirkby's updated adaptation of Oscar Wilde's comedy "An Ideal Wife," June 17; and Anton Chekov's "Uncle Vanya," June 24. www.actorsnetbucks.org/tickets.htm.
Princeton Summer Theater. Coordinators for the semi-professional summer stock theater have postponed their current season and instead offer "Princeton summer theater at home," an online series that includes dramatic performances, cabaret, and an interactive children's theater project. www.princetonsummertheater.org.
Museums & Galleries
Since Governor Murphy's plan to ease some state social distancing restrictions provides guidelines for museums reopening — potentially in June — here is what viewers can expect for regional museums and galleries. But check their websites first to determine if they are open, their hours, and guidelines for entry.
Princeton University Art Museum. In addition to the potential that "LIFE Magazine and the Power of Photography," scheduled until June 23, and "Cezanne: The Rock Paintings," June 13, can be glimpsed in time, they can still be seen online — along with other PUAM online exhibitions. But do not forget that the museum's far ranging permanent collection is a treasure and a treat for the eye and mind. artmuseum.princeton.edu.
Morven Museum & Garden. The permanent first floor exhibitions are worth a visit to bring the house alive through the families, workers, and slaves who lived there over two hundred years. And let's not forget the New Jersey State governors who lived there while it was the governor's mansion. www.morven.org.
New Jersey State Museum. In addition to the colorful and regionally significant photography exhibition "Preserving the Pinelands: Albert Horner's Portraits of a National Treasure" on view through August 19, the museum also features exhibitions on Civil War flags, New Jersey fossils, and a permanent collection featuring works by scores of prominent artists who also happened to be New Jersey residents.
The museum is making some exhibitions available on line, like its "Fine Feathered Friends: Birds as Mainstay and Muse." The digital components of this exhibition that mixes science and art includes a visual tour and a series of curator-presented videos, featuring one focusing on prominent Trenton ceramicist Edward Boehm's approach to creating porcelain bird replicas.
And the education division has posted a series of Maker Projects and craft and story videos to guide youngsters through various projects. www.statemuseumnj.gov.
Zimmerli Art Museum at Rutgers.While it prepares for upcoming exhibitions, the museum's permanent collection is always worth a look. The American collection includes work by prominent artists and various approaches, including the groundbreaking Rutgers-connected Fluxus movement and the pioneering work of women artist who were also connected to Rutgers. But take a look at the vast collection of Russian art, which is one-of-a-kind as a Soviet Non-conformist art collection. www.zimmerli.rutgers.edu.
Trenton City Museum at Ellarslie Mansion. While museum coordinators re-plan its annual Ellarslie Open, work continues to spotlight the efforts of regional artists through the virtual exhibition "Ellarslie Not Quite Open," on view through September.
Joining it are other are several other digital presentations, including "Robert Sakson Watercolors," a memorial exhibition featuring 20 works by the masterful Trenton-born artist who died on May 15; "Furniture as Art: Revisited," an online reprise of a past exhibition that looked at regionally created domestic objects of beauty; and images of the popular and recently closed show "If These Quilts Could Talk" (with a soon to be linked past exhibition tour conducted by COVID-19 masked curators Diane Ciccone and Jane Malloy.
For virtual engagement, visit ellarslie.org/category/exhibit/current. For re-opening information, go to www.ellarslie.org.
Grounds For Sculpture. A state summer arts destination continues several current exhibitions, including "That's Worth Celebrating: The Life and Work of the Johnson Family," with special attention to sculptor and GFS founder J. Seward Johnson who died on March 10. But the real treat is to visit the grounds featuring scores of works by contemporary artists working a variety of approaches — from classical to abstract. That includes works by nationally known New Jersey sculptors George Segal, Isaac Witkin, and, of course, Johnson himself. For re-opening information, go to www.groundsforsculpture.org.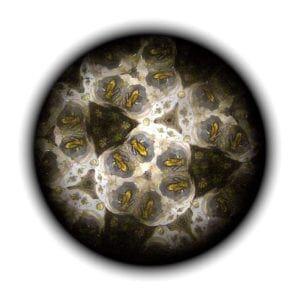 West Windsor Arts Council. "The Built Environment" is the 2020 member show that used structural design as the catalyst to explore themes such as identity, ancientness, modernity, interstitial space-built forms, and architectural design.
East Orange-based architect Alexandra Schoenberg selected works by Zakia Ahmed, Meta Dunkly Arnold, JBettina, Nancy Collings, Johanna Ericson, Carlo Fiorentini, D.J.Haslett, Carole Jury, Joy Kreves, Eleni Litt, Judith Mazzucco, Lucretia E. McGuff-Silverman, Lena Okrainets, William Plank, Maia Reim, Karen Repka, Martin Schwartz, Deirdre Sheean, Jennifer Tungol, Zina Umyn, Barbara Weinfield, and Julian Weitzenfeld. www.westwindsorarts.org.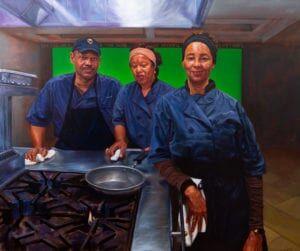 Arts Council of Princeton. With its normal summer schedule of exhibits and concerts closed by the pandemic, the ACP is presenting a monthly series of virtual conversations between artists and curators or collectors to "celebrate and connect those who make art and those who love art."
The program continues on Tuesday, June 23, with a conversation between Susan DeConcini and Timothy M. Andrews. DeConcini is a Lambertville artist who has exhibited in the region and a scenic artist who paints theatrical sets at McCarter Theater. Andrews is an art collector, past ACP president, and president and CEO of Advertising Specialty Institute.
On Tuesday, July 7, the conversation is between Mario Moore and James Steward. Moore is a New York City-based artist who had recently been awarded a Princeton Hodder Fellowship for 2018-'19 and exhibited his portraits of Princeton University employees who are of African ancestry. Steward is the director of the Princeton University Art Museum.
Both conversation are scheduled from 7 to 8 p.m. and are free. www.artscouncilofprinceton.org.
Artworks Trenton. Planned to start June 23 is the annual "Counterculture Art" exhibition curated by the Trenton Punk Rock Flea Market. If it is a go, it will be on view through July 25. Following will be "AAM Selects," works gleaned from Art All Night submissions, on view through August 22 to September 5. www.artworks­trenton.org.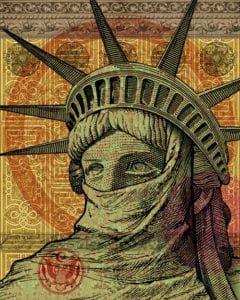 BSB Gallery. The gallery started a few years ago in the former Broad Street Bank building has digital exhibitions and programming. Its current exhibition on view through June 20 is "Here We Are," an exploration of race, gender, and identity through the mixed media, collage, and portraiture work of several African American women.
Then artists, ranging from the regional to the international, take a look at capitalism and the American dream in "Free Enterprise," July 2 to August 1. Online artist meetups and workshops in drawing and knitting are also available. Speaking of knitters, BSB is a link to World Wide Knit In Public Day on Saturday, June 13. www.bsbgallery.com.
Popular Music
The pandemic has pulled the plug on this year's Levitt Concert Series in Trenton, Arts Council of Princeton's Summer Courtyard Concerts Series, and the Mercer County Park Summer Concert Series at the Festival Grounds in West Windsor. But hopefully they'll be back next year — loud and clear.
In the meantime, continue to support the region's artists, performers, and presenters that make our region strong in so many ways.