As the meditation session begins, the prayer bowl is rung three times, with the intention for the gathered participants to breathe in and out, but perhaps more specifically, to breathe in stillness and breathe out any stray or troubling thoughts.
A gentle voice guides the group, seated in a circle on the stage of Richardson Auditorium at Princeton University, to go deeper and become even more tranquil, to really go within.
After a certain amount of time in reflection, a musician begins to play. The sound tiptoes into the consciousness of the participants, almost as though it is an ambient presence, part of the environment. And in this setting, the music is absorbed viscerally, mindfully.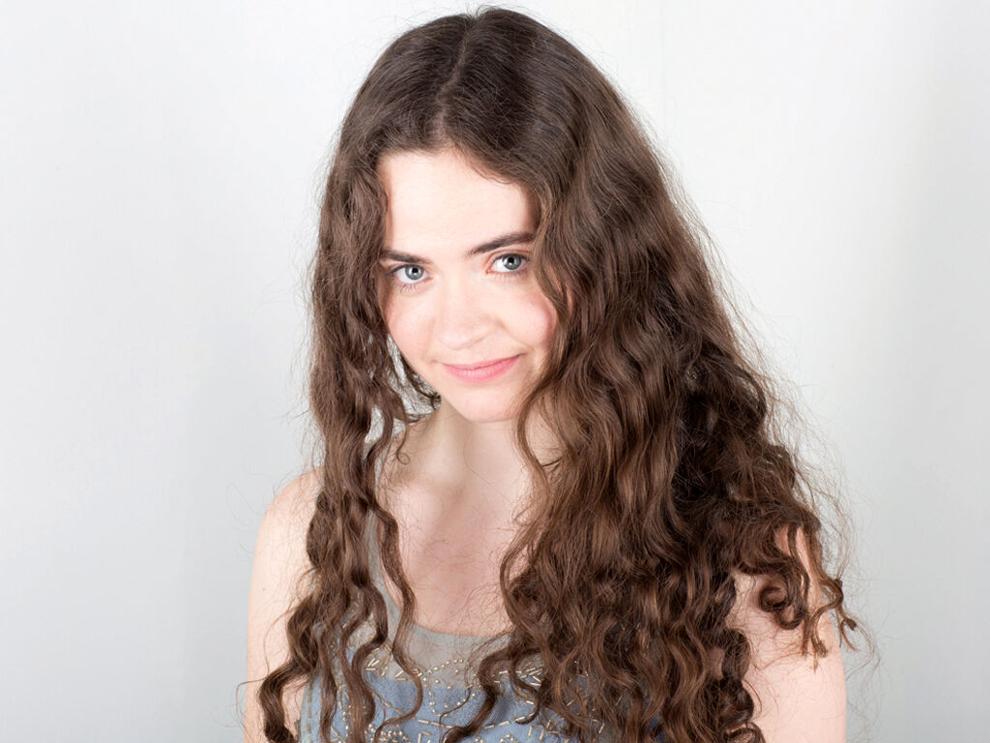 This is Breathe in Music: Live Music Meditation, a series of free events presented by Princeton University Concerts (PUC) at Richardson Auditorium, where brilliant musicians play their works as folks from all walks of life sit in reflection, in close proximity to the performer.
Founded in 2015 by PUC's outreach manager Darya "Dasha" Koltunyuk and director Marna Seltzer together with meditation guide Matthew Weiner, associate dean in the Princeton University Office of Religious Life, Breathe in Music has given participants the opportunity to hear the likes of Sō Percussion, the Takács String Quartet, violinist Pekka Kuusisto, pianist Brad Mehldau, vocalist Bobby McFerrin, etc., but to take in the music in the most profound way.
The event has its seeds in Koltunyuk's time studying comparative literature at Princeton University (Class of 2015). She was invited to attend a lunchtime meditation session, in part to deal with the stress of academic life, and had no idea what to expect, but was pleasantly surprised at how relaxed and centered she felt afterwards.
"This was the one moment in my busy life to ground myself," she says. "I always responded to the bowl that's rung at the beginning, thinking how beautiful that sound was."
"Then I thought, 'how amazing would it be if there was a string quartet playing?'" she continues. "It seems like that kind of mindful listening was waiting to be experienced. It's a beautiful form of existing, just listening into the world around us."
"We specifically don't announce the program in advance," Koltunyuk says. "Your eyes are closed and all of a sudden the music starts and you're there, and it doesn't matter what (the piece) is, you experience it much more deeply. It goes straight to the heart rather than being filtered through the mind."
The next meditation session will be Wednesday, February 9, at 12:30 p.m. at Richardson, and will feature renowned jazz pianist Fred Hersch.
This creative icon is known as an improviser, composer, educator, bandleader, collaborator, and recording artist. Hersch has garnered some of jazz's most prestigious awards, including a 2016 Doris Duke Artist award, and 2016 and 2018 Jazz Pianist of the Year from the Jazz Journalists Association.
He is truly a survivor, having lived with HIV for more than 30 years. Always a gutsy innovator, Hersch was one of the first jazz musicians to come out as gay and HIV-positive in the early 1990s, and he survived a two-month medically induced coma in 2008.
Interestingly, the dreams he experienced during this coma were so vivid, he was able to recall and write in-depth descriptions of them when he regained consciousness. Collaborating with American composer, librettist, and stage director Herschel Garfein, Hersch wove these recollections into the jazz/theatre hybrid work "My Coma Dreams."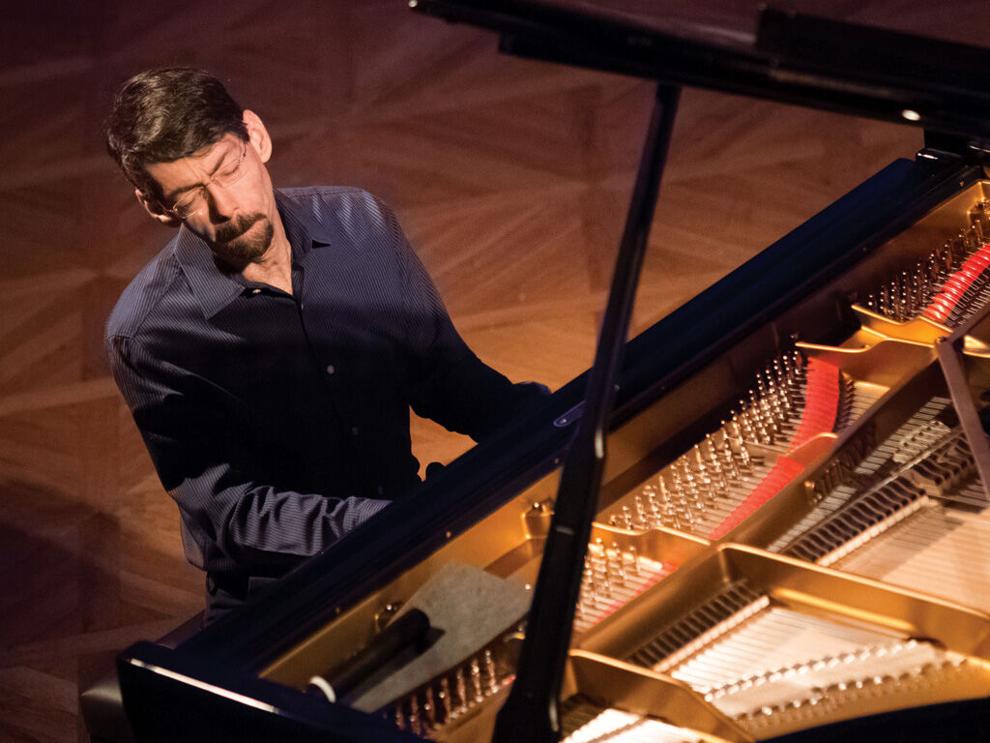 On Thursday evening February 9, Hersch will perform as part of PUC's Healing with Music series at Richardson Auditorium. The program will feature his latest suite for jazz trio and string quartet, "Breath by Breath," written during the pandemic, and inspired by his own meditation practice.
Other works on the program include popular Hersch originals including "Pastorale," "Valentine," and "Heartsong."
The event, titled "Responding to Illness through Jazz," will also tell the story of Hersch's extraordinary recovery from the aforementioned coma. He will be joined onstage by bassist Drew Gress, percussionist Jochen Rückert, and the Crosby Street String Quartet, and a Q&A with the audience follows the performance.
A screening of the film "The Ballad of Fred Hersch" will also celebrate the pianist's life and legacy, Wednesday, February 8, at 7:30 p.m., at the Princeton Garden Theatre on Nassau Street. The documentary captures the pianist's creative process as he does double duty as a working jazzman and first-time theatrical producer, turning his life story into art.
The evening includes a post-screening discussion with Hersch, moderated by his student, Princeton University Concerts artist, and local composer/pianist Gregg Kallor — who also happens to be Koltunyuk's spouse.
The couple lives in Princeton, sharing a great love for music and often playing together. Koltunyuk says she had been less acquainted with jazz than the classical music that has been part of her life since infancy, and it has been a real treat getting to know Hersch as a friend and musician.
"Fred is a legend," she says. "What he's been through is so harrowing, the way he was able to channel all that into his music, and into his life (is admirable)."
"That's what made us want to include him in the Healing Through Music series," she adds. "We've been battered in the last few years, and this was a huge part of our decision to launch the series this year. We all need to heal, so to just harness this and explore it feels very important."
Koltunyuk is a native of Odessa, Ukraine, who came with her engineer father and passionately musical mother to the United States after the breakup of the Soviet Union. Although she left Ukraine as a child, she remembers how her mother took her to the opera and ballet as a baby, how her father used to sing to her.
"My mother always went to the opera house and concert hall when she was pregnant with me, so music has been a part of my life since day one," she says. "I was one of the youngest patrons allowed into the opera house, and since I was very good at being silent, I've attended ballets and recitals from infancy."
An award-winning pianist who has performed nationally and internationally, Koltunyuk says regular meditation has helped her creative process but has enhanced her life in general even more so.
"The more meditation came into my life, the more mindful I became generally," she says. "There's something about meditation that reminds you of the basics and strips away all the unnecessary things about daily life, a reminder to just get to the core."
"But it also applies to presenting music: it's the same thing, strip away all the barriers, things that get into the way of encountering the music, so you can get everything you possibly can out of it," Koltunyuk says. "In addition, (for Breathe in Music) it's an exchange between the audience and the performer; there isn't this distance between them. It's not so one-sided."
She notes that the participants are on the stage with the performer, which is so much less formal than the usual "audience seated, performer elevated and apart" concert experience. Plus there's a group conversation after the meditation.
"We always invite the musician to reflect on this, and they remark that it's a completely different experience for them to play in this setting," Koltunyuk says. "The audience is right there, and (the performer) is piercing the silence of everyone in meditation."
Koltunyuk says that PUC director Seltzer was also a regular participant in the weekly lunchtime meditation sessions. The two of them were always looking for new formats to present music, to get people to experience music in unusual ways, and the idea for music and meditation had been percolating for a while.
"It was so simple: just meditation instruction, music, and conversation at the end to reinforce the communal element," Koltunyuk says. "Matt Weiner was also very open to the idea and the three of us thought we should give it a try."
The reaction to Breathe in Music has been very positive, in fact space/seating has become limited recently.
"The audience it's attracted has been phenomenal," Koltunyuk says. "We've had participants who have never attended a classical concert, serious meditators, young kids and older people, all kinds of folks. Classical music might seem like an exclusive club, but when the music is presented in a meditation format, it's open to everyone."
"We've worked really hard to tweak the format, to get it just right, to make it a welcoming space, especially for people not familiar with meditation," she says. "We curate every part of the experience: how you walk in, how you find your seat, what happens after the music. After meditation, you're so sensitive, the experience is so heightened, and we want to make sure that every little detail is thought through."
---
Breathe in Music: Live Music Meditation, Richardson Auditorium, Princeton University. Featuring pianist Fred Hersch. Thursday, February 9, 12:30 p.m. Doors open and meditation instruction begins at noon, but participants are invited to arrive early as seating is limited. Free. www.princetonuniversityconcerts.org/events/#live-music-meditations.
Fred Hersch, Princeton University Concerts Healing with Music series, Richardson Auditorium, Princeton University. Thursday, February 9, 7:30 p.m. $40. 609-258-2800 or www.princetonuniversityconcerts.org.
The Ballad of Fred Hersch, Princeton Garden Theatre, 160 Nassau Street, Princeton. Wednesday, February 8, 7: 30 p.m. $14. 609-279-1999 or www.princetongardentheatre.org/films/fred-hersch.