It's been a difficult season for cultural organizations and event planners to figure out what was possible and with many continuing to protect audiences by going remote and others cautiously planning live events with an eye toward social distancing, the basic message is that show goes on.
So let's take a look at the 2021 pandemic-style summer happenings in the region and start with music.
Music
The 17th Princeton Festival runs June 2 through 20, but not as coordinators hoped. "After some intense planning and careful discussion," PF organizers decided to go digital and present events live streamed from Morven's "gorgeous new Stockton Education Center."
That includes the opening Friday, June 4, 7 p.m., presentation by one of the festival's annual presenters, the Concordia Chamber Players. Under the artistic direction of cellist Michelle Djokic, Concordia brings together instrumentalists that perform at arts festivals such as Marlboro and Mostly Mozart and in 2021 perform a specially commissioned video of featuring chamber music favorites and unusual works.
The festival schedule continues as follows:
The 15th Annual International Piano Competition (prerecorded video) follows on Sunday, June 6, at 3 p.m. This year's event, for the first time, features pianists of all ages, thanks to a new Open Class category for artists age 26 and older. The 2021 competition will be adjudicated by three outstanding concert artists.
Tuesday and Thursday, June 8 and 10, 7 p.m., Baroque Chamber Series: "Sacred and Profane," a livestream of two different concerts presented at the Morven Museum and Garden's Stockton Education Center.
Sundays, June 13 and June 20, 7 p.m. , Opera by Twilight, livestream of two different concerts of arias, duets, and trios from popular operas by Mozart, Verdi, Richard Strauss, and more, presented in both concerts at the Morven Museum. Both livestream and in-person viewing options are available for the events at Morven.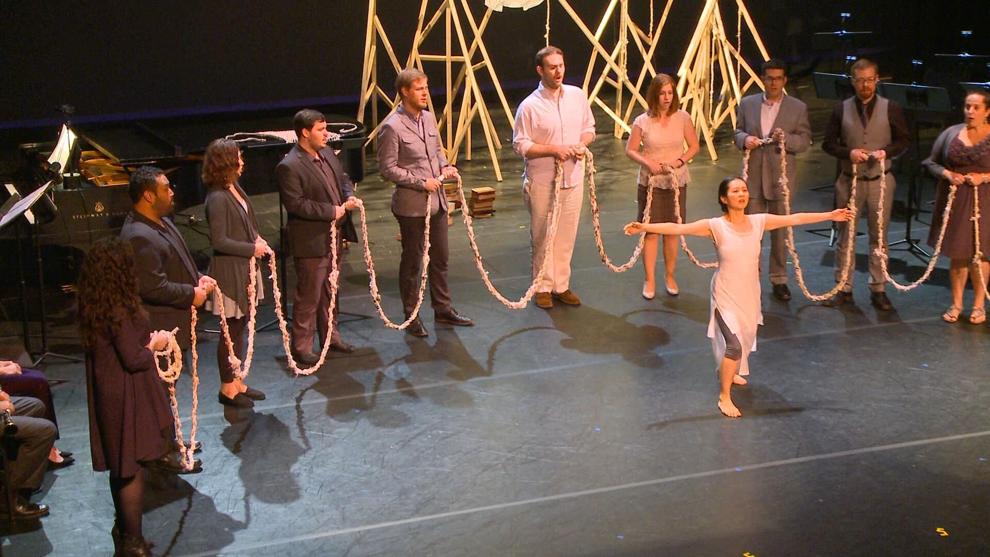 Thursday, June 17, 7 p.m., "Kosmologia: Dreaming and Undreaming" (prerecorded video), a Princeton Festival commission of an original interdisciplinary art video from Chicago-based Kosmologia, an artists' collective that develops works intersecting music with other arts and new technologies. Kosmologia's presentations include singers, instrumentalists, composers, video and sound designers, digital graphic artists, and dancers to explore vivid experiences of our community and our time.
To find out more, go to www.princetonfestival.org.
The Princeton University Carillon at the Princeton University Graduate School will again host live Sunday summer concerts for the surrounding community starting on July 4. Coordinated by Princeton University carillonneur Lisa Lonie, the 1 p.m. concerts continue through September 5 and are held rain or shine. Admission is free. The 2021 "Tuning the Sky" series feature the following carillon artists:
July 4: Carlo van Ulft, past faculty member of the Royal Carillon School in Belgium and director/carillonist of the Thomas Rees Memorial Carillon in Springfield, Illinois.
July 11: Frank DellaPenna, master carillonneur, graduate of the French Carillon School in Tourcoing, France, and creator of the Cast In Bronze traveling carillon concerts.
July 18: Joey Brink, Joey Brink carillonneur at the University of Chicago
July 25: The Treblemakers, featuring Lisa Lonie and Philadelphia-based carilloneur Janet Tebbel.
August 1: Roy Kroezen of Carillonneur Centralia Carillon in Illinois.
August 8: Jim Fackenthal, carillonneur for the Naperville Park District and St. Chrysostom's Church in Chicago
August 15: Linda Dzuris, Clemson University carillonnuer.
August 22: Lisa Lonie, Princeton University.
August 29: Princeton Carillon Studio Members
September 5: Alicia Ding (New Colleague Recitalist)
Visitors are invited to attend concerts on the south lawn of the Graduate School but must maintain social distance.
Cleveland Tower, Princeton University, 88 College Road West. Free. Rain or shine. 609-258-7989 or www.princeton.edu.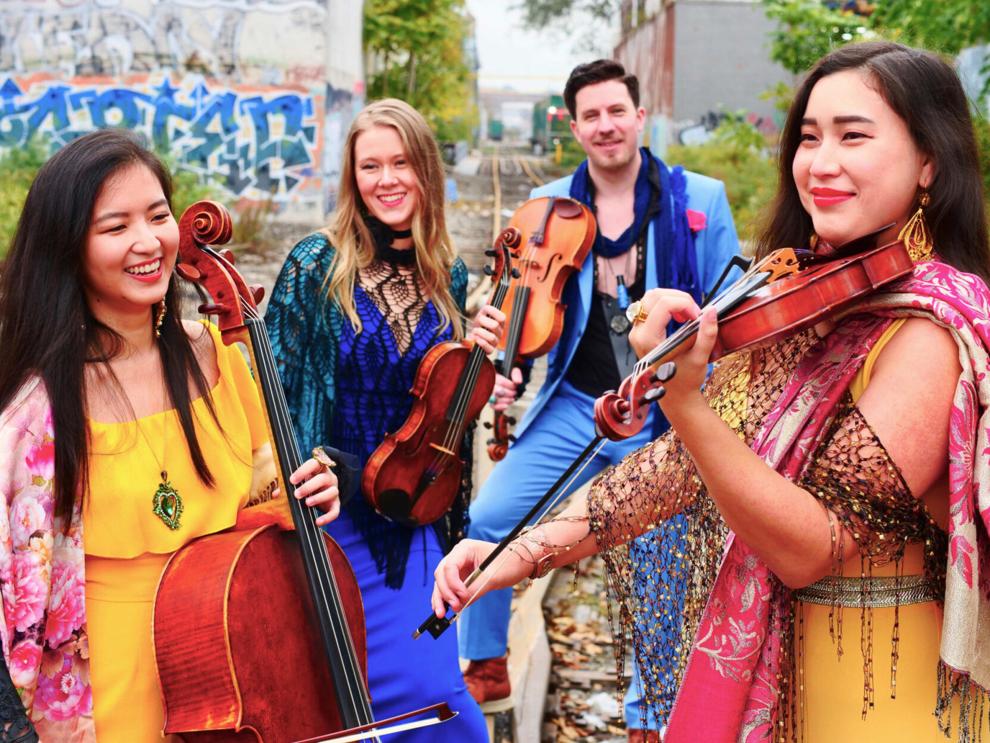 The Princeton Summer Chamber Concerts once again will livestream its annual offerings, starting with the Wednesday, June 23, presentation by the Ulysses Quartet. The series continues on Monday, July 19, with the Horszowski Trio and the Tuesday, August 10, Dorian Wind Quintet performance. Tickets are free. For more information, go to www.princetonsummerchamberconcerts.org.
Westminster Choir College's CoOPERAtive 2021 also is set to present its offerings digitally from July 4 through 24. Designed to provide three weeks of intensive training for young opera singers, the program features workshops and performances. Presentations are still shaping up at press time, so for more information, visit www.rider.edu.
Boheme Opera of New Jersey's Saturday, June 26, digital presentation of "Three Tenors: The Next Generation" continues the 32-year-old company's commitment to developing artists and maintains its presence in the region. Guest tenors who participated in the performance recorded live at the Church of Saint Ann in Lawrenceville have appeared on international or national stages — as well as with Boheme.
They are John Easterlin, who premiered the role of Andy Warhol in Philip Glass's "The Perfect American" in Madrid; Errin Duane Brooks, Mingo in the Metropolitan Opera's 2019 production of "Porgy and Bess"; and Montclair's Jeremy Brauer, who has appeared with the Sarasota Opera and Brazilian Opera Company. They will be accompanied by pianist and Boheme Opera co-founder Sandra Milstein Pucciatti.
The presentation featuring stage music ranging from Puccini to Richard Rodgers is set for 7 p.m. For more information and tickets, go to www.bohemeopera.com.
Theater
McCarter Theater moves toward reopening with two June projects. First is the wrapping up of the live Sunday concerts in Palmer Square with the June 6 presentation of the Moroccan Sheepherders, an Edison cover band, followed on June 13 by Random Test Reggae from Asbury Park, and on June 20 Ritmo Caliente, a Freehold Latin band. Performances run from 4 to 6 p.m. and are free.
The second is the launch of the Bard at the Gate project featuring virtual readings of new works to address "the lack of representation of diverse voices within the American theatrical canon." The project was founded by established American playwright Paula Vogel, who co-curates it with Nicole A. Watson, McCarter's recently appointed associate artistic director. To celebrate this new partnership, Brooklyn-based performer and playwright Eisa Davis' Pulitzer Prize-nominated "Bulrusher" will be available for streaming June 3 through 9 with the June 3, 8 p.m., presentation followed by an interactive Q&A with Davis and Vogel, moderated by Watson. The streamed event is free. For more information on McCarter events, visit www.mccarter.org.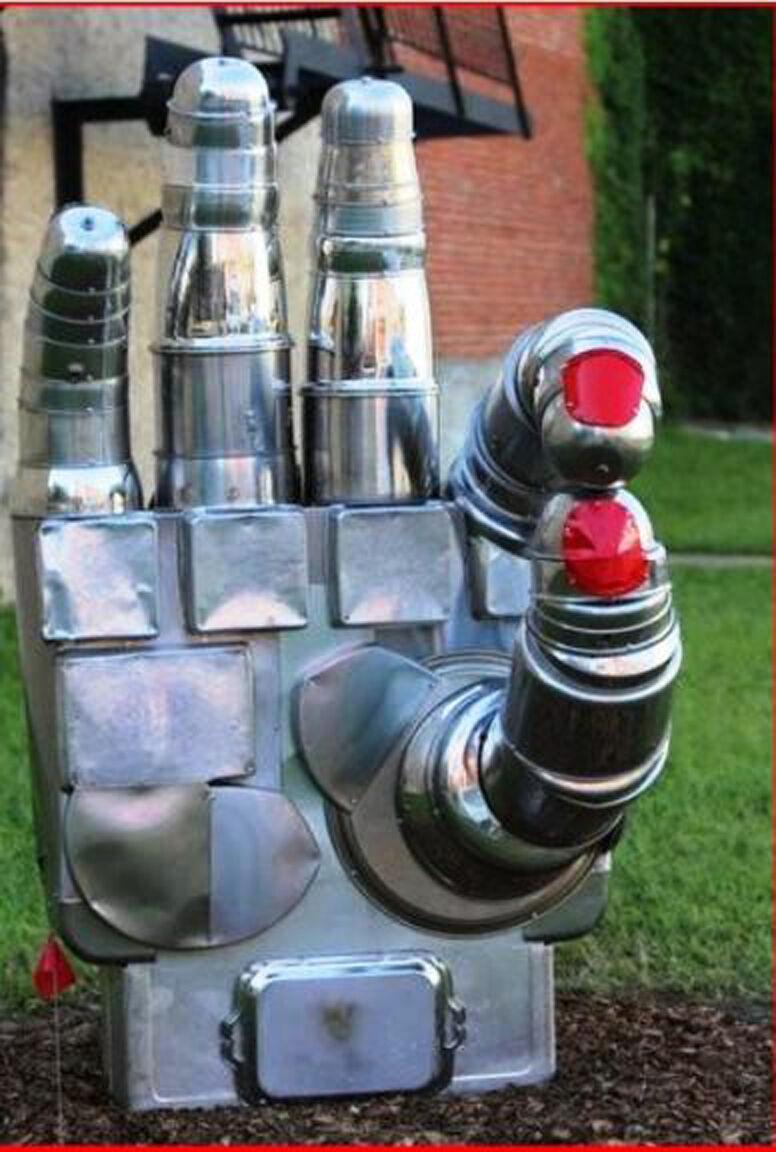 Passage Theatre, Trenton's only nonprofit professional theater, presents a public reading of "The OK Trenton Project" on June 19. The work was inspired by a 2017 event in which 16 students participating in a Trenton summer camp project led by HomeFront and supported by Grounds For Sculpture created a sculpture of a hand from discarded materials, only to find their "Helping Hands" censored by the City of Trenton and Trenton Police Department because of its potential resemblance to a gang sign. The incident caused a community outcry over police censorship and other issues related to class and race.
With assistance from a 2019 MAP Fund project grant, Passage Theater assembled an artistic team that began a two-year play development process that resulted in a digital draft reading in February, 2021.
Participating in the artistic team are Passage performers; current and past Passage staff; local artists including writer and director Richard Bradford; Passage artistic director C. Ryanne Domingues; regional sculptor Bruce Lindsay; representatives of the Tectonic Theater Project in New York City, which developed "Laramie Project"; screen and Passage stage performer Johanna Tolentino; and former Passage associate director and resident playwright David Lee White.
The MAP Fund was launched in 1988 by the Rockefeller Foundation to support the development and production of original live performance projects that "embody a spirit of deep inquiry, particularly those that question, disrupt, and complicate notions of social and cultural hierarchies." Now an independent organization, its lead supporters are the New Jersey-based Doris Duke Charitable Foundation and the Andrew W. Mellon Foundation in New York City.
Passage is always in the midst of a "Don't Make Us Have a Gala" non-event fundraising campaign in lieu of the annual benefit during the pandemic.
Passage Theater performs at the Mill Hill Playhouse, 205 East Front Street, Trenton. For more information, call 609-392-0766 or visit www.passagetheatre.org.
Bristol Riverside Theater in Pennsylvania has moved its summer theater-music events to Bristol Township's new outdoor amphitheater and is offering two musical events.
First is its annual Best-of-Broadway and musical theater type of productions with the following offerings on Fridays through Sundays:
June 18 and 19, 8 p.m., and June 20, 3 p.m. "Broadway Memories!" featuring Broadway music from "My Fair Lady" to "Wicked."
July 16 and 17, 8 p.m., and July 18, 3 p.m., "Totally Awesome 80s," with nods to the music of Madonna, Tina Turner, Foreigner, and others.
August 13 and 14, 8 p.m., and August 15, 3 p.m., "And Broadway Ahead," music from currently dimmed Broadway productions, including "Come From Away," "Moulin Rouge," and "Company."
Then there's the popular music series featuring guest artists. The 8 p.m. Friday and Saturday evening series is as follows: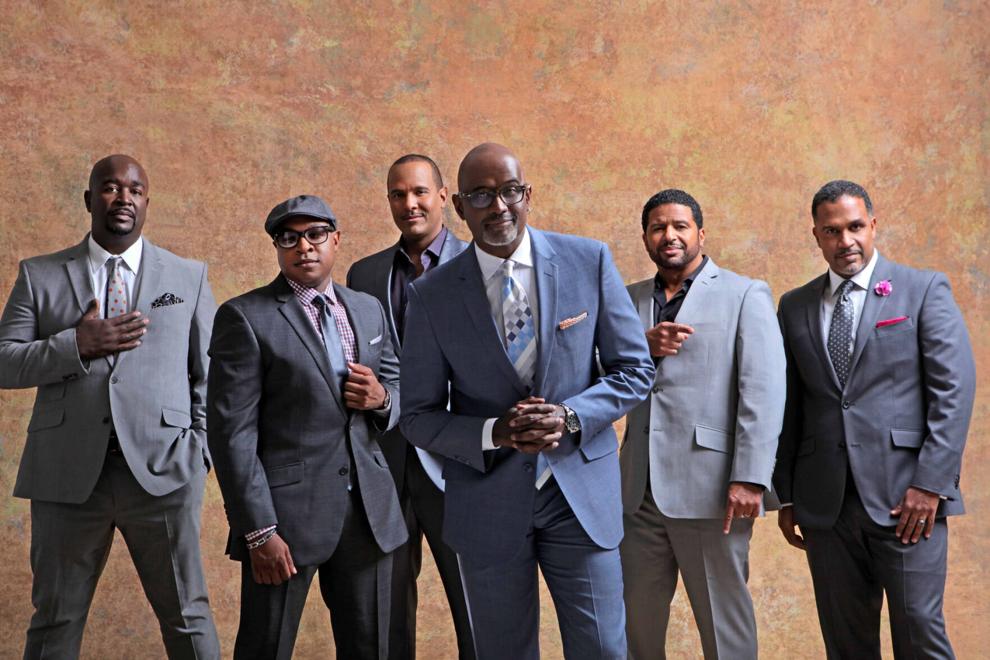 June 11 and 12, Take 6, a 10 Grammy Award-winning acapella group featuring Claude McKnight, Mark Kibble, Joel Kibble, Dave Thomas, Alvin Chea, and Khristian Dentley, performing music made famous by Ray Charles, Ella Fitzgerald, Brian Wilson, and more.
July 30 and 31, "70's Flashback," a musical time capsule with sounds ranging from tunes by Carol King and Three Dog Night to Led Zeppelin.
August 27 and 28, "The Doo Wop Project," a musical journey of street corner harmony-inspired popular songs featuring performers from the Broadway hits "Jersey Boys," "Motown: The Musical," and "A Bronx Tale."
Bristol Riverside Theater, 215-785-0100 or www.brtstage.org.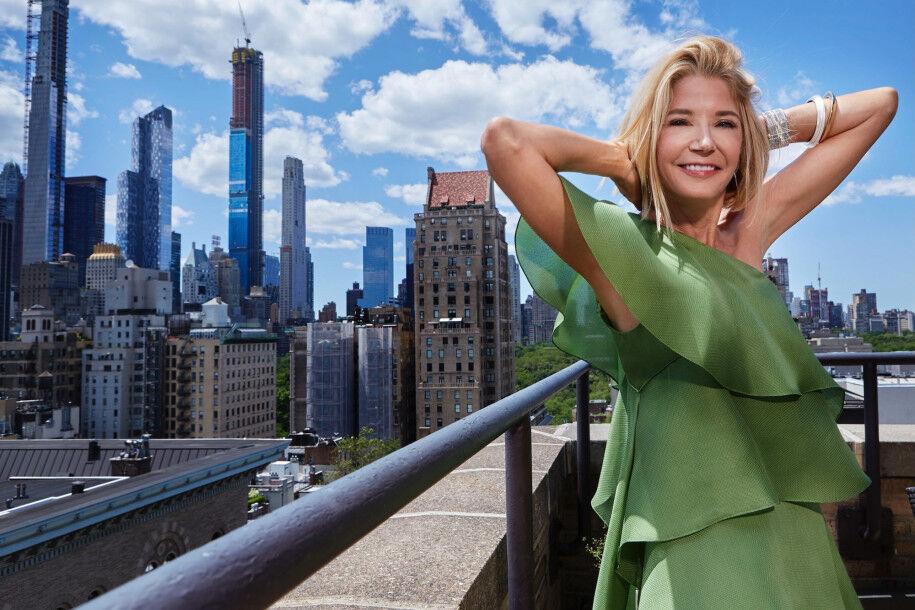 Bucks County Playhouse in New Hope will present an in-house summer production of "Is There Still Sex in the City?" — a world premiere performed and written by Candace Bushnell, the New York Times best-selling author and creator of "Sex and the City" — from June 22 through July 18
Staged by BCP associate artistic director and Broadway choreographer Lorin Latarro, the production traces Bushnell's arrival in New York City alone with $20 in her pocket, to working her way up the ladder, to secrets behind the creation of "Sex and the City" and finding herself single again in her 50s.
The theater also has an ongoing Broadway Spotlight concert series, with the remainder of the schedule as follows:
Tony-nominee Melissa Errico celebrates the "Ladies of the Playhouse" in a special night of song reflecting Bucks County Playhouse's history on Thursday, June 3, at 7:30 p.m., and Friday, June 4, at 8 p.m.
Doylestown native and star of the international tour of "Bat Out of Hell" Andrew Polec presents "Legacy of Love" on Saturday, June 5, at 8 p.m., and Sunday, June 6, at 2 p.m.
Star of the Broadway musical, "Anastasia," Yardley's own Christy Altomare returns to Bucks County for her solo concert debut on Thursday, June 10, at 7:30 p.m., and Friday, June 11, at 8 p.m.
Bill Stritch, the musical director and pianist for Liza Minelli, Tony Bennett and many others presents a lively concert of great standards, "jazzy" tunes, and Broadway favorites on Saturday, June 12, at 8 p.m., and Sunday, June 13, at 2 p.m.
Bucks County Playhouse, 70 South Main Street, New Hope, Pennsylvania. 215-862-2121 or www.bcptheater.org.
Music Mountain Theater in Lambertville continues its current season with a combination of in-theater and livestreamed events with "Murder at Cheltenham Manor, the Play." Running June 11 through 27, the stage work that includes audience participation was adapted by Music Mountain artistic director Louis Palena from an original YouTube whodunit series. Performances are set for Fridays at 8 p.m. and Saturdays and Sundays at 3 p.m.
Music Mountain Theater, 1483 Route 179, Lambertville. 609-397-3337 or www.musicmountaintheatre.org.
At Morven Museum and Garden, "In Nature's Realm: The Art of Gerard Rutgers Hardenbergh" continues through the end of 2021.
The New Brunswick-born Hardenbergh (1856-1915), the great-great-grandson of Queens College's (now Rutgers) first president, Reverend Jacob Rutsen Hardenbergh, was a self-taught artist and ornithologist.
Morven notes point out the painter's "early love of wildlife became a lifelong passion for the study of birds. Splitting his time between New Brunswick and the Jersey Shore, Hardenbergh collected and preserved shore birds, sending important specimens to the Biology Department at Princeton University. Intertwined with his interest in the young field of ornithology was his development as an artist.
"At the age of 18, Hardenbergh's paintings were exhibited at the Centennial Exhibition in Philadelphia where he was praised as 'a careful and accurate ornithologist and prominent artist.' His works were scientifically accurate and popular." The exhibit includes commercial work, porcelain designs, multi-colored prints, charts, and more.
Morven Museum, 55 Stockton Street, Princeton. Wednesday through Sunday, 10 a.m. to 4 p.m. $8 to $10. 609-924-8144 or www.morven.org.
The Princeton University Art Museum is closed for the pandemic and as part of the preparation for the construction of a new building, but it is bringing its collections to town through an ongoing project called Art for the Streets. High-quality reproductions of artworks from the museum's globe-spanning collections can be viewed on glass windows and doorways of empty storefronts in Palmer Square and, more recently, the Princeton Shopping Center.
As museum officials say, "Residents can encounter reproductions of diverse works from across the Museum's collections, including a beaded African tunic, an Edo-period Japanese print, a sculpture of a Maya god, and a painting by Edouard Manet, among others. Each reproduction is accompanied by a QR code linking it to additional information." artmuseum.princeton.edu.
The Zimmerli Museum in New Brunswick is presenting the virtual exhibition "Communism Through the Lens: Everyday Life Captured by Women Photographers." The program uses images from the museum's Dodge collection of Soviet-era art and is on view through October 17. The Zimmerli remains closed to the public, with all in-person programs and events suspended, until further notice. Visit zimmerli.rutgers.edu.
The Trenton City Museum at Ellarslie in Cadwalder Park presents its annual juried exhibition of work by established and emerging artists, "The Ellarslie Open," from June 26 through October 3. This year's juror is William R. Valerio, director and CEO of the Woodmere Art Museum in Philadelphia.
A free outdoor public opening and reception is set for Sunday, June 27, from 1 to 4 p.m. At press time, advanced timed entry signup required; and details subject to change. A curator's talk and related programming are in the works, so check the website for more details — and a virtual exhibition.
Trenton City Museum at Ellarslie, Cadwalader Park, Trenton. Wednesday through Saturday, noon to 4 p.m., Sunday 1 to 4 p.m. Free. 609-989-3632 or www.ellarslie.org.
Grounds For Sculpture (GFS) is offering several exhibitions and a public event.
"Rebirth: Kang Muxiang" features six large-scale sculptures by the Taiwanese artist outdoors in the gardens. GFS materials describe them as "massive yet graceful embryonic forms made from steel elevator cables from Taipei 101, one of the world's tallest buildings. The works range in size, with the largest standing nearly 10 feet tall and weighing several thousand pounds." It's on view through August 9.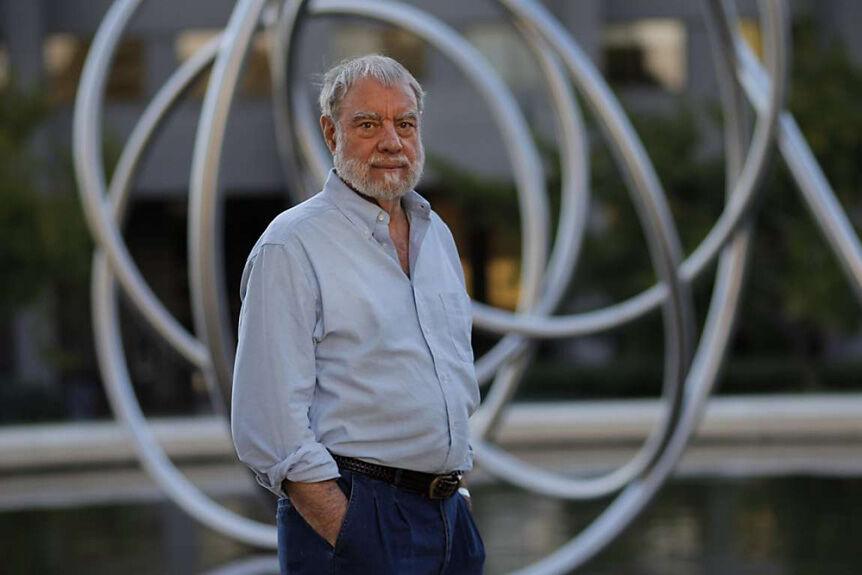 "Bruce Beasley: Sixty Year Retrospective, 1960-2020," is a survey of the widely exhibited American artist that GFS says starts with "Beasley's earliest breakthrough works from the 1960s made of scrap iron, which caught the attention of MoMA, making Beasley one of the youngest artists to have work acquired for its collection.
"The retrospective also features the sculptor's cast aluminum works of the 1970s; cast acrylic sculptures of the 1970s and 80s, for which he is renowned; and stainless steel and bronze works of the 1990s to the present day. Marking Beasley's latest venture into two-dimensional media, the exhibition also features four monumental paper-on-canvas collages, the creation of which was aided by the use of virtual reality as a tool for drawing in space." Through January 9, 2022.
And "That's Worth Celebrating: The Life and Work of the Johnson Family," the continuation of an exhibition focusing on the Johnson family and how late artist J. Seward Johnson's creation of the Johnson Atelier Technical Institute of Sculpture, first in Princeton and then in Hamilton, led to the establishment of Grounds For Sculpture. Through December 31.
The event, "Remembering Seward Johnson, Celebrating a Groundbreaking and Truly Creative Life," is set for Saturday and Sunday, June 5 and 6.
The noted area sculptor and GFS founder died at the start of the pandemic, and the long-belated event provides an opportunity for friends, coworkers, and the public to remember Johnson during two days of visual art, live music, poetry readings, dance performances, drum circles, atelier demos, new self-guided tours, and sing-alongs, the latter being a regular Johnson-led GFS activity. 8 a.m. to 3 p.m.
Timed entry tickets are required for admission to the grounds, located at 80 Sculptors Way, Hamilton. Visit www.groundsforsculpture.org.
The Arts Council of Princeton presents "Leslie Kuenne: A Life in Art," through June 19. The exhibition uses the late artist's paintings, pen and ink drawings, and photography to honor "a deeply dedicated member of the Princeton community" who "studied painting and drawing at the Arts Council for many years and participated in several shows." According to ACP materials, "Leslie took great comfort and solace in making art and the Arts Council was so fortunate to have her as a student, member, board member, and friend."
Also offered is "Taking Pause," on view through October 16 in Dohm Alley off Nassau Street. ACP artist-in-residence Robin Resch's photography project and exhibit "asks people to reflect on what in their lives feels most essential." For more information, go to www.artscouncilofprinceton.org.
The Old Barracks Museum recently reopened for visitors to see this historic building that dates back to 1758, when it was used as winter British quarters during the French and Indian Wars, and later becoming historically important for its role in the Revolutionary War's crucial Battle of Trenton in 1776.
Visitors can meet 18th-century tradespeople who showcase Colonial-era skills, see the bunks where soldiers slept, tour the Officers' House, see a medical room, experience the thrill of a musket firing, and visit the Quartermaster's Shop for souvenirs as well as items from local artisans.
The Old Barracks is located at Barracks Street in downtown Trenton and open Tuesday through Saturday, 10 a.m. to 5 p.m. Tickets range from $8 to $10, with children under five admitted free. Pandemic related protocols will be observed and hours are subject to change. More information at www.barracks.org.
The Trent House Museum, at the historic home of Trenton's namesake, William Trent, reopens from its pandemic-related closure on Sunday, June 6, with a free welcome back program featuring new exhibits in the museum, visitor center, and garden where visitors will find plants used by the Lenapes, colonists, and slaves. Also on view that day is a deed of property ownership of Trenton's first English settler, Mahlon Stacey.
Other summer events include "Archaeology and Ancient Technology — Celebrating New Jersey's Indigenous People" on Saturday, June 26, from noon to 3 p.m. The free program includes demonstrators showing how stone tools, pottery, and wampum were made and used by New Jersey's first residents.
Presenters include experts involved with studies of the archaeologically important Abbott Farm Historic District in Trenton and Hamilton, including representation from the New Jersey State Museum, Friends of the Abbott Marshland, Tulpehaking Nature Center, and Hunter Research, the Trenton-based archaeology and cultural management firm.
And "Celebrating the 240th Anniversary of the March to Yorktown and the Encampment of Washington's and Rochambeau's Armies in Trenton" is the Saturday, August 18, 10 a.m. to 5 p.m. celebration of the Trent House's role in the Revolutionary battle and features re-enactors and demonstrations. Visit www.williamtrenthouse.org.
Events
Taste Trenton, the popular Trenton restaurant crawl, returns Friday through Sunday, June 11 through 13. The nonprofit effort begun in 2016 introduces city residents and visitors to the vast culinary and eating options available in many corners of the city. What began as a day-long event with just a dozen restaurants in the Chambersburg region evolved to three days and 40 establishments across the city in June, 2019.
The format is a follows: Guests or "food tourists" purchase wristbands ($7 per day; $10 for entire weekend) from Taste Trenton and receive a guide (online this year) that describes participating restaurants (address, contact information, website, type of cuisine, alcohol license status). For their part, restaurants offer a tasting menu of their specialties that guests can sample for a reduced price ($2 to $5).
This year's event coincides (on Saturday) with the Mill Hill Garden Tour and includes participation from the city's expanding menu of restaurants with Latino, Caribbean, and barbeque fare. For more information, visit www.tastetrenton.com.
Juneteenth Weekend — celebrating the historic day marking the end of slavery — is set for Mill Hill Park in Trenton from Friday, June 18, through Sunday, June 20. Coordinated by the African American Cultural Collaborative of Mercer County, the event includes a Friday night kickoff celebration at the Trenton War Memorial; a Saturday of Mill Hill Park events, including youth art activities, adult and youth poetry/storytelling, community stage presentations, bike ride registration, and West African dance and drumming.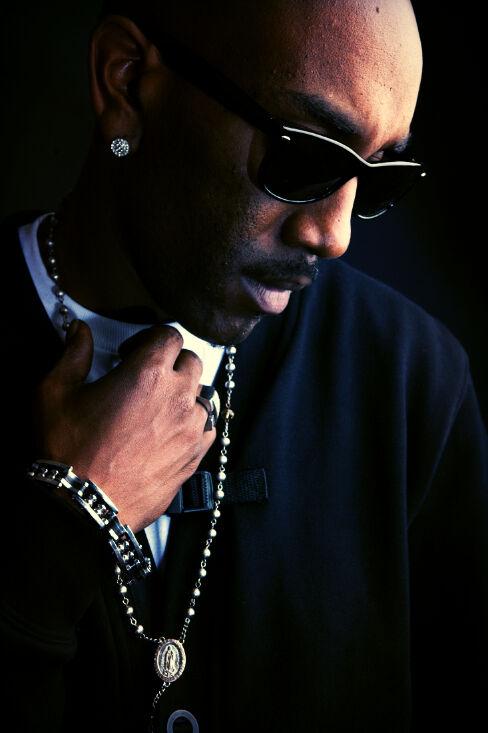 Look out for Saturday performances featuring Showtyme and DA Traffic, 12:15 p.m.; Grace Little Band, 1:15 p.m.; DJ/OG Band, 2:15; James White Band, 3 p.m.; DJ Presentations, 4:30 p.m.; Brooke Alford, Violinist and Band, 5 p.m.; Gerard Veasey, 6 p.m.; and Marcus Johnson and Band, 7 p.m. And if that isn't enough, there's also Sunday's gospel concert at Mill Hill Park. For more information, visit www.taacf.com.
Art All Night, Trenton's major 24-hour arts event, returns in a virtual format on Saturday, June 19, at 3 p.m. for a solid day of visual viewing, musical performances, artist workshops, and more. Produced by Artworks Trenton, organizers of the highly popular and attended signature project hoped to be able to create an in-person event, but they once again decided to go virtual to address public health concerns.
The digital event maintains the spirit of the project and includes music, film, lectures, workshops, and an art exhibition open to all artists who want to participate. For more information, visit www.artallnighttrenton.org.
Capital City Farm's "The Future is Open Ended" is currently blooming in Trenton and will continue through the summer. Developed in partnership with the Alliance for Watershed Education (AWE) of the Delaware River, D&R Greenway, Mercer County, and the City of Trenton, the AWE commissioned Seattle-based environmental artist Sarah Kavage to create outdoor sculptures at several of its watershed sites and bring attention to social justice issues.
The Trenton location was selected in part because of the district's connection to the historically destructive practices of "redlining" urban neighborhoods because of race or ethnicity. The project uses a straw bale garden planted as a gathering place where Trenton street artist Leon Rainbow will coordinate a series of summer events starting in June. For more information, go to www.facebook.com/CapitalCityFarmTNJ.
The Jersey Fresh Jam hip hop festival returns live to TerraCycle Inc. in Trenton on Saturday, August 28, from noon to 6 p.m. Launched in 2005 by a group of Trenton artists, the project — a partnership developed by artist Leon Rainbow and TerraCycle founder Tom Szaky — attracts street artists from around the region, state, nation, and beyond. Just like its produce campaign-inspired name, the family friendly event always stays fresh.
The Jersey Fresh Jam, TerraCycle Complex, 121 New York Avenue, Trenton. Free. www.jerseyfreshjam.com.
And — for something new — there's the "Stepping into Tomorrow" art project emerging in front of the Trenton Transit Center this June. Trenton was selected for a $25,000 award from Bloomberg Philanthropies as part of its Asphalt Art Initiative, designed to fund visual art interventions on roadways, pedestrian spaces, and public infrastructure in small and medium-sized U.S. cities.
Trenton was one of 16 cities — out of 210 applicants nationwide — looking to use art to improve street safety, revitalize public spaces, and engage their communities. The overall goal of the project involving the city and Artworks Trenton is to improve resident, commuter, and visitor safety as well as promote more individuals walking and biking to their selected destinations instead of driving. For more information, go to www.artworkstrenton.org.
Garden Tours
Historic Roebling has announced the return of its annual garden tour on Saturday, June 5, from 10 a.m. to 3 p.m. Self-guided tours start at the Roebling Museum and include a map. A guided tour departs from the museum at 1 p.m. Tickets are $15.
"When the Roebling steel plant was open and homes in the company town were owned by the company, many of the workers and their families grew gardens with flowers as well as food," says Lynne Calamia, Roebling Museum executive director.
"The Roebling Company would sponsor competitions to encourage residents to tend to their gardens and keep their properties looking well‐cared‐for. For us, continuing this tradition with our Garden Tour builds pride in our community and gives residents a chance to show off their green thumbs."
For information: www.roeblingmuseum.org or 609-499‐7200.
The 30th annual Mill Hill Garden Tour in Trenton's historic Mill Hill district takes place Saturday, June 12, from noon to 5 p.m., rain or shine. The tour is run and organized by the Old Mill Hill Society and the residents of the Mill Hill community. The neighborhood, composed primarily of 19th-century row houses, welcomes guests in person to experience this memorable self-guided walking tour. Thoughtfully designed outdoor spaces combine nature and city living while adding residents' own style.
In past years hundreds of guests from throughout the region have attended. Guests can expect to tour approximately 15 gardens. The annual Garden Tour raises funds to support historic preservation in the neighborhood.
Tickets are $20 and can be purchased online, where there is also information on parking and transit. Tour participants can also find more information and updates about special features for this year's tour on Facebook: www.facebook.com/MillHillTours and Instagram: @millhillhouseandgardentours. www.trentonmillhill.org/events.
The City of Bordentown's Annual Garden Tour is set for Saturday, June 26, from 11 a.m. to 5 p.m. This year's popular Bordentown Historical Society sponsored event features 20 gardens, plein air artists, a landscape architect-led presentation on using native trees and plants, and a children's art event. Find out more at www.bordentownhistory.org.
Hopewell Public Library's Hidden Gardens of Hopewell Tour is also set for Saturday, June 26, from 10 a.m. to 3 p.m., rain or shine. The self-guided tour includes five gardens and three rain gardens, many of which are within walking distance of the library. Tour highlights include an 11-acre farm, a large one-acre garden exclusively of native plants, several "in-town" gardens, as well as a small courtyard garden behind a townhouse.
Tickets for the tour cost $25 and include a map. Proceeds benefit the library. To register visit www.redlibrary.org/events.html#Garden-Tour.
Café & Restaurant Arts & Music
Small World Coffee in Princeton continues to support community visual artists by hosting monthly shows at its two locations. And while monthly receptions and openings may not be part of the current picture, visitors can sample the art and grab a beverage. Here's what's brewing:
The summer schedule at the café's 14 Witherspoon Street location is: June 2 through July 6, "Art Speaks" featuring work by the Art +10 collective; July 7 through August 3, Romanian-born, Hamilton based abstract artist Adriana Groza; and August 4 through September 7, Princeton's bright palette watercolorist Elina Lorenz.
At 254 Nassau Street: June 2 through July 6, figurative artist and Small World supervisor Sarah Stryker; and July 7 through August 3, Princeton-area artist Colin Padulo. For more information, visit www.smallworldcoffee.com/art-shows.
Art openings and a street festival held on the first Friday of the month are part of several Trenton restaurant summer reopening activities.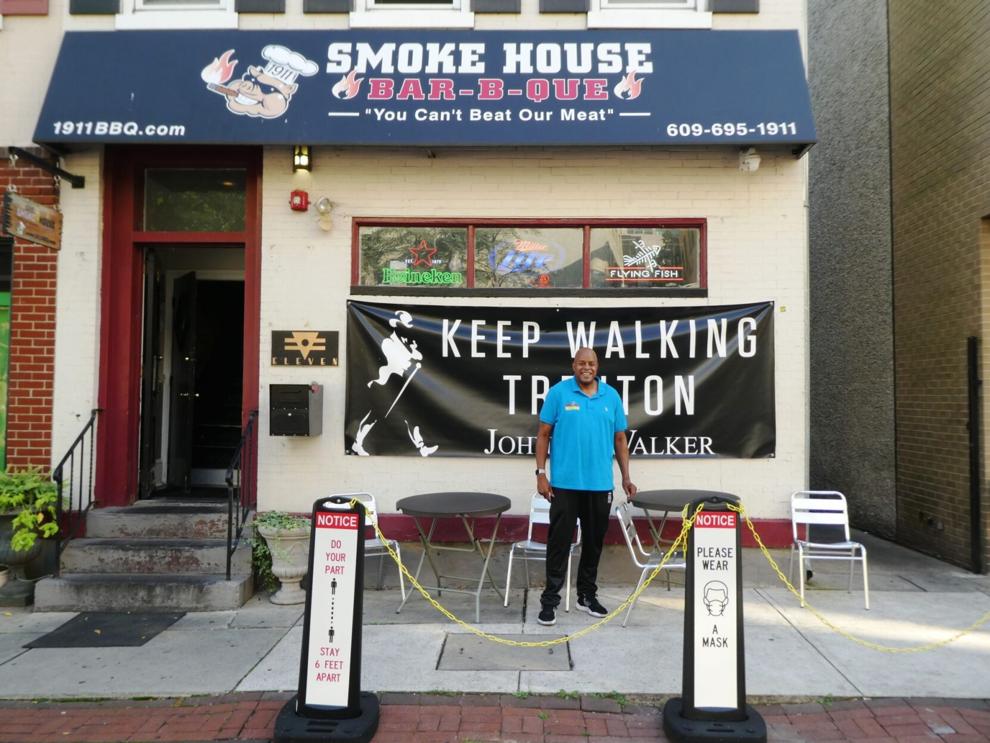 The 1911 Smokehouse BBQ Restaurant once again is cooking up First Friday street festivals on Front Street between Warren and Barrack streets and providing thematic gatherings featuring music, food, beverages, vendors, and whatever else they can add to their already flavorful menu. Check it out on Friday, June 4, from 5 to 10 p.m. at 11 West Front Street, Trenton. 609-695-1911 or www.1911bbq.com.
Trenton Social Restaurant is back to hosting its First Friday art openings that launch a month-long exhibition of established and emerging artists mainly from the Greater Trenton area. This month is the work of sneaker artist Dez FlyKickz, June 4 through 30. Coming up on July 2 is an exhibition of photos by noted area street artist Leon Rainbow. 7 p.m. to closing. 449 South Broad Street, Trenton. 609-989-7777 or www.facebook.com/trentonsocial.
And the Mill Hill Saloon has also restarted its first Friday openings for exhibitions featuring works by regional artists. Summing up the coordinator's attitude, the saloon's website says, "We are all about local art, local music, and cool people mixing" and "respect the fact that the bar is in pandemic mode and hold true to safety of all patrons. In other words: wear a mask and practice social distancing. 6 p.m. to 2 a.m. 300 South Broad Street, Trenton. 609-989-1600 or www.facebook.com/millhillsaloon.
The Candlelight Lounge in Trenton has reopened its doors and resumed its real deal Saturday afternoon jazz offerings after several months being closed for the pandemic — something that hit both jazz musicians and Candlelight owner E. C. Bradley hard.
Noted as one of the last old jazz joints, the Candlelight attempted to find ways to set up jazz streaming to help the musicians and the lounge but didn't find the support. Although discouraged and unsure of what COVID-19 was going to do to his business, Bradley had begun making Facebook postings in April saying he was wanting to hear some live jazz. And then the doors reopened in May for socially distanced presentations by strong jazz pros from the tristate area.
Here is the current list of quartet-driven presentations: June 5, Carl Bartlett Junior; June 12 Andre Mucherson; June 19, Winard Harper: June 26 Monette Sudler; July 3, Rob Landham; July 10, Mike Bond; and July 17, Jerry Weldon.
Jazz at the Candlelight Lounge, 24 Passaic Street, Trenton, Saturdays, 3:30 to 7:30 p.m., $15 cover, food served with show. Masks, social distancing, and temperature check at entrance required. For more information and schedule, visit www.jazztrenton.com.
Screens and Streams
Princeton Garden Theater is slowly reopening its doors and offering in-theater film screenings as well as continuing to stream first run new films. The nonprofit company recently says it plans to offer two shows a day on Friday, Saturday, and Sunday. This first phase is tentative and subject to change. Updates will be shared via email, social media, and on its website.
While still a schedule in still in progress, the following offerings have been announced:
The Outdoor Cinema Series presentation of "Monty Python and the Holy Grail," June 10, 7:30 p.m., at Cherry Brook Farm in Lawrence. $8 to $12, with the dairy farm's own cheese plates available for snacking.
The Cinema 101 Series streamed presentation of the sharp-witted 1940 Cary Grant and Rosalind Russell newspaper comedy "His Girl Friday," accompanied by a film discussion by Turner Classics Movie writer, Hannah Jack. Free film, $5 registration for discussion.
And look at the changing stream premiere including, "Punk the Capital," a documentary examining 1070s Washington, DC, punk rock movement , and "Tiny Tim: King for a Day," a biography of the innovative and off-beat 1960s era pop star famous for his falsetto rendition of vintage ditties. More information at www.princetongardentheatre.org.
Acme Screening Room in Lambertville is currently engaged in planning its next indoor screenings while continuing its Friday and Saturday night drive-in series that features both preshow entertainment and a feature film.
The schedule includes the June 5 showing of "Whiplash"; June 11, the family night showing of Disney's "Raya"; June 12, "Making Waves: The Art of Cinematic Sound"; and June 19, "The Graduate." Prices range depending on event, $25 to $35 per carload and $10 to $15 for an individual. While the center is located at 204 North Union Street, Lambertville, outdoor screenings are behind Thai Tida restaurant and Robust Wealth. More information at www.acmescreeningroom.org.
The New Jersey International Film Festival will celebrate its 26th season by streaming from Friday, June 4, through Sunday, June 13. Produced by the Rutgers Film Co-op/New Jersey Media Arts Center, in association with the Rutgers University Program in Cinema Studies, the juried event features more than 20 screenings of new international films, American independent features, experimental and short subjects, classic revivals, and cutting-edge documentaries. watch.eventive.org/newjerseyinternationalfilmfestival2021.
Digital Doings
House of Robot, the Wrightstown multi-media production company that released "The Analog Trenton" vinyl and CD recording, is presenting livestreamed performances of mainly Trenton region musicians through the end of July. Available for free viewing on YouTube and Facebook starting at 8 p.m., the schedule is: June 4, Alpha Rabbit from Trenton; June 11, SHE, Trenton; June 25, Erin Fox, Philadelphia; July 2, The Cryptkeeper Five, Trenton; July 9, Stephen Scarafile, Hamilton; July 16,True Will, Hamilton; July 23, Honah Lee, Trenton; and July 30, Love? Said the Commander, Blackwood. Also look for the company's collaboration with Cap City Ent's hip hop and DJ live stream events on June 26 and August 21, 9 to 11 p.m., and the live streaming from the annual Jersey Fresh Jam Live hip hop and graffiti festival at TerraCycle on Saturday, August 28, 1 to 7 p.m. For more information, visit www.houseofrobot.com.
And while we're at it, let's not forget:
Trenton Thunder baseball is back in the stadium — after a 2020 COVID shutout — to host the Triple-A Buffalo Bisons and be part of the newly formed MLB Draft League.
The change was made last fall after the New York Yankees abruptly ended their long affiliation with Trenton.
The minor league Buffalo Bisons is a Triple-A East affiliate of the Toronto Blue Jays. The team usually plays its home games at Sahlen Field in Buffalo, New York. However, the Blue Jays are using it during the pandemic.
The 2021 Thunder schedule runs between now — with home games ending on September 12 — and includes the following visiting teams: Lehigh Valley IronPigs, Rochester Red Wings, Scranton/Wilkes-Barre Railroaders, Syracuse Mets, and Worchester Red Sox.
Please note that during the pandemic the Trenton Thunder is currently using MLB and New Jersey Department of Health safety guidelines that may affect seating. Tickets generally average $15.
For more information, go to www.milb.com/trenton.