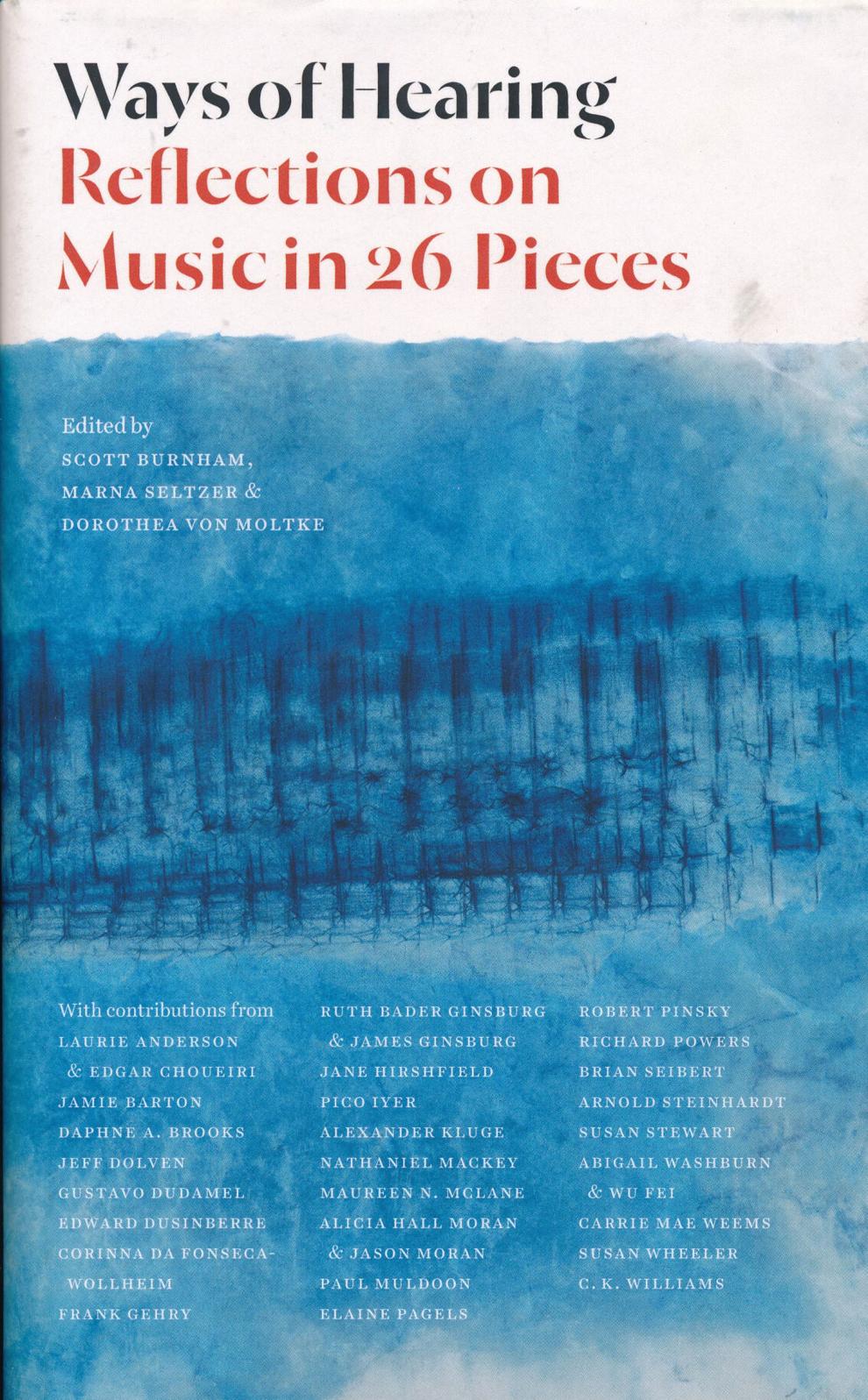 While the pandemic may have paused concert going, the new Princeton University Press publication "Ways of Hearing" proves that concert hall silence did not pause sound thinking about music.
Edited by three noted Princeton figures — City University of New York music professor and Scheide Professor of Music History Emeritus at Princeton University Scott Burnham, Princeton University Concerts director Marna Seltzer, and Labyrinth Books co-owner Dorothea Von Moltke — the book hits many notes and tones, best explained by Burnham in the book's introduction, "A Convocation of Keen Spirits and Vivid Voices":
"Ways of Hearing" addresses music in many of its individual and collective guises. It began as a way to commemorate the 125th anniversary of Princeton University concerts, an organization long recognized as an innovative presenter of classical music performances.
The book's curators, Marna Seltzer, Dorothea von Moltke, and myself, first encountered each other in the context of Princeton University Concerts: Marna is the artistic director of the concert series, while Dorothea and I are longtime members of a supporting committee.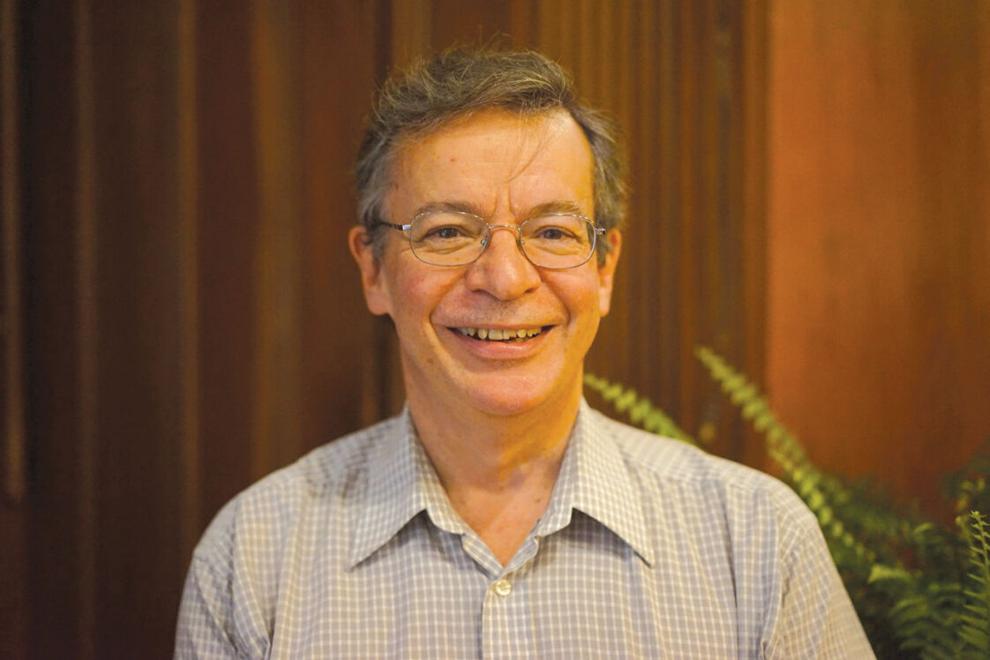 The initial idea was to commission essays by musicians and musical thinkers who would pay tribute to the experience of concert music. But we soon decided to extend the scope of the volume well beyond classical music, to include a greater variety of music and a more broadly illustrious group of contributors. "Ways of Hearing" now includes musicians in bracingly different genres, poets, writers, scholars, and architect, a film director who is also a writer, a music critic, a dance critic, a visual artist, a physicist, and a Supreme Court Justice.
We challenged these remarkable souls to write about a specific piece of concert music, a quality or genre of music, or a way of being with music that has meant much to them. And we offered them the option of doing so through an interview, an essay, a poem, or even some sort of nonverbal creative expression. What we received has been extraordinary. As the contributors concentrate their attention on their chosen piece of music, or more broadly on the role of music in their life, they open themselves up to the reader.
When the novelist Richard Powers, for example, in the midst of his medication on music's pride of place among the joys and griefs of his life, pauses and says, "But here's something I've never tried to tell anyone," we realize the depth of self that music has inspired him to reveal. It is likewise revelatory to experience the searching honesty of the musicians Jason Moran and Alicia Hall Moran, as they reflect together on how Alban Berg's setting of a Theodor Storm poem, as performed by Jessye Norman, sheds light on their own musical and personal collaborations, as well as those of far-flung poets, composers, and performers across the centuries. To listen in on violinist Arnold Steinhardt, known for his emotional nuance and complexity with the bow, as he thinks about Beethoven's "Grosse Fuge" — saying that "music is often beautiful and civilized, and this is not beautiful, and it's not civilized . . . there's beauty in the world, but there's also torment and strife, and this is it" — is both to know that this piece is for our times and to know Steinhardt as an intellectually complex and nuanced interpreter. When the scholar and critic Daphne Brooks show us how an "extended black feminist sonic monologue" composed and performed by the remarkable young singer Cecile McLorin Salvant can also be heard as a sonic analogue to the "loud dreaming" alive through the lifework of the later Toni Morrison, she opens up a vividly-felt connection to one of the greatest voices of our age. To fellow poet Nathaniel Mackey's improvisatory lyric is to find ourselves in the very mind of jazz. Or when Laurie Anderson and Edgar Choueiri together imagine protocols for a coming age of spatial music, we find ourselves on the horizon of a future in which music will be heard to gain exciting new dimensions. And when we learn that the first bench Justice Ruth Bader Ginsburg sat on was a piano bench, or that she has issued a definitive opinion on the sexiest duet in all of opera, we are all ears.
The music chosen by our contributors spans many epochs and cultures: from chamber music by Beethoven and Schubert to that of Messiaen, Reich, and Part; from vocal music by Handel to a song by Berg; from mainstream operas of the 19th century to an avant-garde opera from the late 1980s; from an anthem for a social movement to a captivating mix of bluegrass banjo and Chinese guzheng, feminist songs of Black sisterhood, and stirring jazz improvisations. The prevailing trends of this musical mix are revealing as well. As perennial giants of Western concert music, Bach and Beethoven get their usual share of attention, while jazz remains the essential record of a particularly African American genius. We take special note of the number of contributions addressing song and opera. Perhaps this is no surprise, given the human urge to merge language and music is so many striking ways.
These writing also teach us of the many roles music can play in lives well lived. We will encounter music as a spur to one's work and thought: as a social practice: as a form of storytelling; as a soundtrack for motherhood; as a gathering place for lost friends and role models; as the sound of identity a potent form of loyalty to our better selves; as a form of courtship; as an indispensable means of healing and well-being; as electrifying self-discovery or the awakening of previously unsuspected selves; as a way to fill glorious spaces; as an inspiration for visual art; as a call to social change, or even to revolution; as a profoundly unsettling enigma; as a source of awe, joy, love. And we will learn what it feels like to perform classical music, jazz, and bluegrass, how it feels in the body, in the soul, and among friends.
The medium deployed in "Ways of Hearing "is almost exclusively language, with one stunning exception: the visual essay by Carrie Mae Weems, which exhorts us to "hear" in her images the lament that is also both a promise and a plea contained in the soul lyric by Sam Cooke: "It's been so long, it's been so long, a little too long/A change has gotta come."
These testimonies have been arranged in an attempt to distribute the different genres of presentation artfully throughout the volume, while also allowing thematic connections both obvious and subtle to resonate between immediate neighbors. Reading these contributions in order will thus impart something like the overall experience of a guided tour, while browsing in accordance with one's own predilections will create other journeys, other rewards.
Ways of Hearing: Reflections on Music in 26 Pieces, 204 pages, $19.95, Princeton University Press.