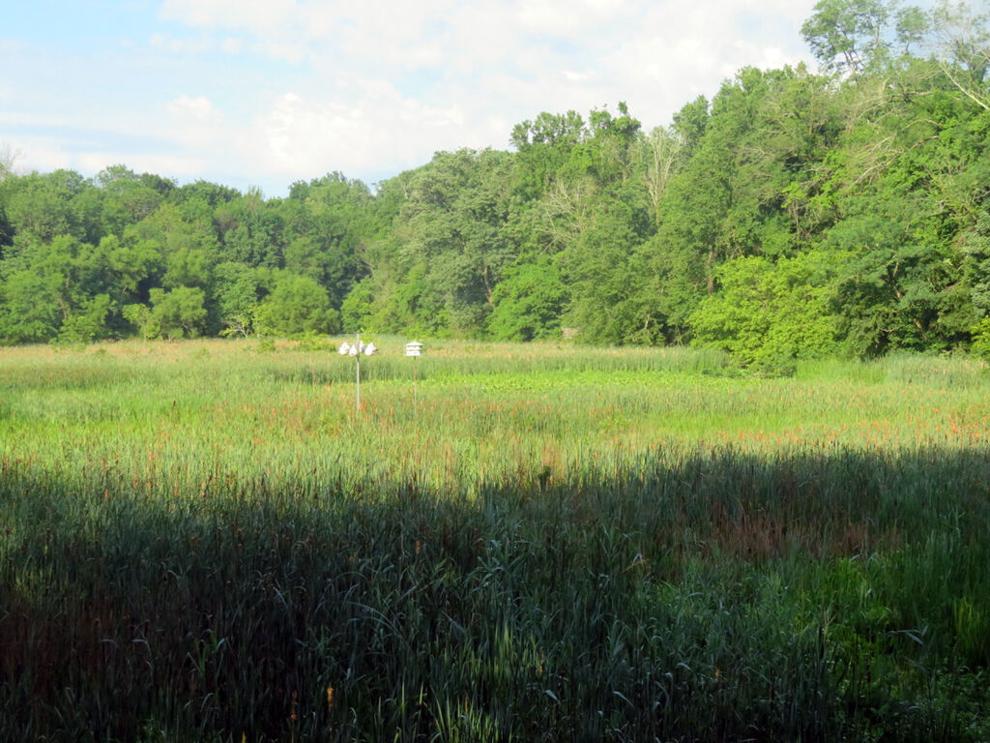 Getting some fresh air with friends — feathery, flapping, and otherwise — is what the Charles H. Rogers Wildlife Refuge is all about. From its perch along the Stony Brook, the 39-acre property, long lauded as a birding oasis, sits adjacent to the Institute for Advanced Study. The two sites share woods, but the refuge is a sanctuary seldom appreciated for its habitat of forests and marshlands within close distance of Princeton's town center.
Keep your eyes peeled and keep left past the sign bearing the refuge's name as you come down West Drive off Alexander Street, where parking — and the beginning of an adventure — await.
Winifred "Winnie" Hughes Spar is a member of the Friends of the Rogers Refuge, or FORR, a group that her late husband, Fred J. Spar, started back in April 2005. A freelance writer and poet, Winnie, who has spent more than 35 years birding in the area, said she has seen "enormous improvements and change" because of the group's stewardship.
"It's just amazing that right in the middle of town is this enormous central wild preserve. It's a real privilege of living in Princeton, and we took advantage of it — just by doing that, and by becoming very fond of the Refuge and the birds in the Refuge; that's how we got involved in conservation."
The couple met as graduate students at Brown University in Rhode Island, where Fred received a Ph.D. in Chinese history and Winnie acquired hers in English literature. In 1977 the Spars moved to Princeton, where Winnie joined the faculty of Princeton University's English department and has lived in the area since.
The Spars became avid birders after seeing their "spark bird" outside their apartment, purchasing a field guide, and visiting the Rogers Refuge, named after the famous ornithologist Charles H. Rogers.
"It turned out to be a Northern flicker, which is a beautiful woodpecker," Winnie explained, adding that the bird is also "called a yellow-shafted flicker because it has these beautiful golden-yellow linings to the wings, and it's got all kinds of soft brown and black patterns, and a red nape of the neck."
Fred and Winnie enrolled in "the famous, long-running" Princeton Adult School course taught by one of the Rogers Refuge's founders, Tom Southerland, on bird identification. They soon befriended Tom and his wife, Margot, and met others throughout the area's birding community.
According to the refuge's website, the Southerlands, who founded and ran Princeton Nature Tours from 1981 to 2001, preceded the Spars in that when they arrived in Princeton a decade earlier, they found "an out-of-season Nashville Warbler" by their apartment and then befriended Charles H. Rogers himself.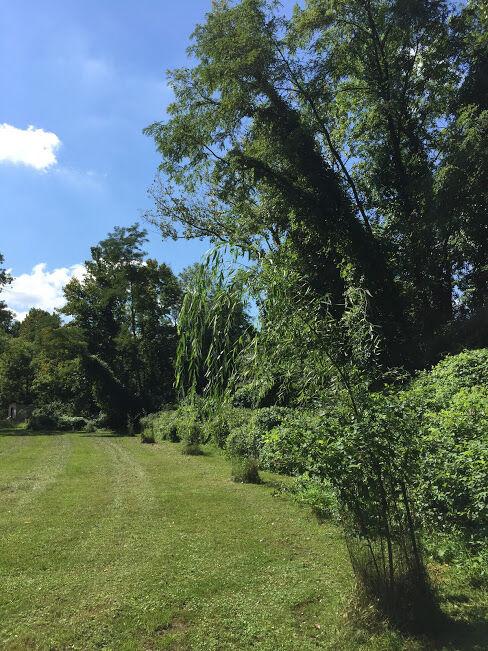 Tom became a member of the latter's informal New Jersey Field Ornithologists Club, which had noticed how ideal Princeton's wetlands were for birding. In 1968 Rogers and Tom observed that the refuge, under the control of the Princeton Water Company at the time, was being used to discard "construction fill."
Following their discussion, Tom brought the matter to the Princeton Township Open Space Committee, joining and then incentivizing a team to address the dumping. This group, along with members of what became the Princeton Environmental Commission, were instrumental in coordinating the next step for the refuge.
Now, a conservation easement for the site originally known as the Princeton Wildlife Refuge is in effect between the active water company — which began with the Princeton Water Company, then Elizabethtown Water Company, and now New Jersey American Water — and the municipality of Princeton.
Since these efforts from Rogers, the Southerlands and Tom Poole, the refuge has been officially protected, but in 2005, the Spars realized that the ecosystem was experiencing another crisis.
"We, and a bunch of our birder friends, noticed that the open water in the upper marsh at the Refuge had completely dried up. It was this big mud ball, and there were fish flopping around in the mud and all kinds of herons coming to pick them off, and so we began to wonder exactly what was going on, and that was when we started to get involved," Winnie said.
"What happened was that the open water in the Refuge, and now water in the lower Refuge, is provided by a pump. Water is pumped through hoses up from the Stony Brook directly into the marsh, and so it is a natural wetland, but the pump generally runs from March to December, and it keeps open water," she added. "The pump was broken, so that was when Fred decided to get started on not just waiting for crises, but to be more proactive in taking care of the Refuge."
After her husband's career in finance, public relations, and corporate communications in New York City, Winnie said that he "wanted to give back and get involved in nonprofits," with the perfect opportunity right in front of him.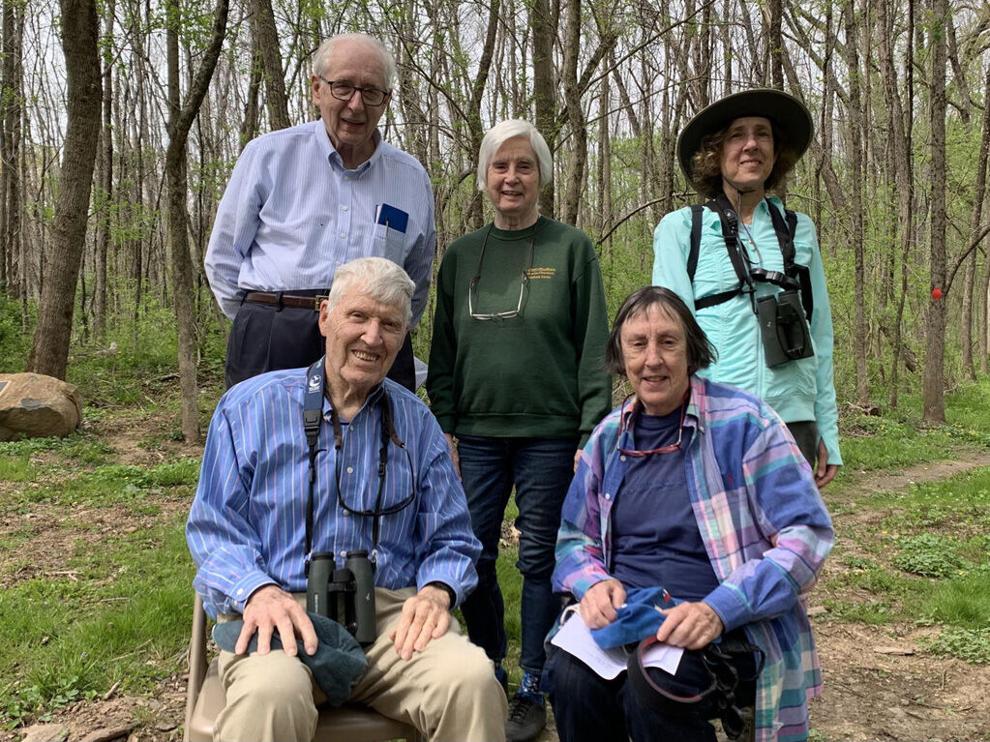 He subsequently formed the FORR, whose members have included almost all of the refuge's founding members and others such as MaryMargaret Halsey, Steve Hiltner — who was commissioned for an "ecological assessment and preliminary recommendations" in 2007 as a blueprint for the future, the entirety of which is available online — Ludmilla Wightman, Hannah Suthers, Lee and Melinda Varian, Arlene Oley, Laurie Larson, and more.
"Friends of the Rogers Refuge moved in to try to mitigate some of the problems and to repair some of the infrastructure. Since 2005, we've repaired the pump, which the town maintains," Winnie explained, adding that NJ American Water has "been terrific" thus far.
Fred served on the boards of organizations like the Watershed Institute and the New York City Audubon Society, as well as the Friends of Princeton Open Space, where he was the assistant treasurer and helped include FORR under their umbrella.
FORR, which oversees the habitat, infrastructure and visitor accommodations, is also supported by grants from the Washington Crossing Audubon Society and a partnership with the U.S. Fish and Wildlife Service, the entity that helped eradicate Phragmites, "an invasive species that comes in and chokes off the marsh."
"By this time, after all these years of working on it, we have basically restored the native cattails in the marsh. There's very little Phragmites left," Winnie added, now extending that focus to other culprits "like Multiflora Rose and Porcelain berry."
FORR replaced the original observation tower with a new viewing platform and added a second to continue the refuge's reputation as a prime birding spot. In the lower marsh, there is also a new bird blind where "wild creatures can be observed without being disturbed."
The refuge's group also installed "boardwalks and bridges in places where footing gets damp, where it sometimes floods over and washes out," with Winnie cautioning to bring boots if this "extreme weather" happens to bring rain on your trip to the refuge.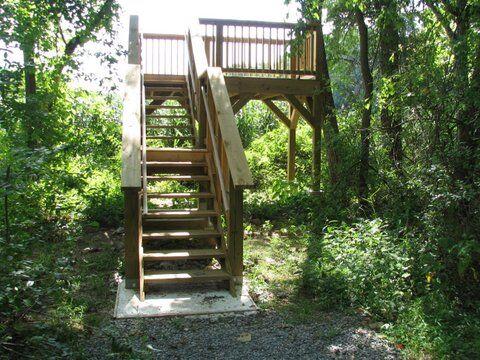 Winnie also acknowledged that since 2000, Princeton's deer management program has reduced the population to the point where the understory — a lower layer of smaller vegetation out of direct sunlight — has noticeably returned.
"The deer were browsing everything that they could reach. There was a browse line on the trees, and all the shrubs and ground plants, which [are] the understory, were severely damaged, if not destroyed, by the deer. You could walk in the Institute Woods and just see a great distance between the trees because there was no undergrowth, no saplings, no shrubs, no ground cover in a lot of places, because the deer ate all of it," she added.
"We have a really key native species, called spicebush, [that] has returned. There used to be little spicebush, and then the deer would eat them. I never saw any higher than my shoulders. Now they're seven feet tall, and just an enormous change in the habitat — both in the Institute Woods and along the Stony Brook in the Rogers Refuge."
The bird populations have flourished since the changes, and as some species increase in number, others are returning to the area after years without a single sighting at all.
"We have provided a lot of boxes for various birds, most excitingly, the huge resort that we've created for Purple Martins," Winnie said. "Purple Martins are big, beautiful swallows that come all the way from South America and spend the summer here with us…they had been in the Refuge years ago, but they've been gone for decades, and we first put up a little martin hotel in 2014."
According to Winnie, the structures, or "condos," for the bird colonies have encouraged an increasing flock of Purple Martins to frequent them throughout the years. There are boxes for other species, but Winnie has personally witnessed the houses being "heavily used" by bluebirds.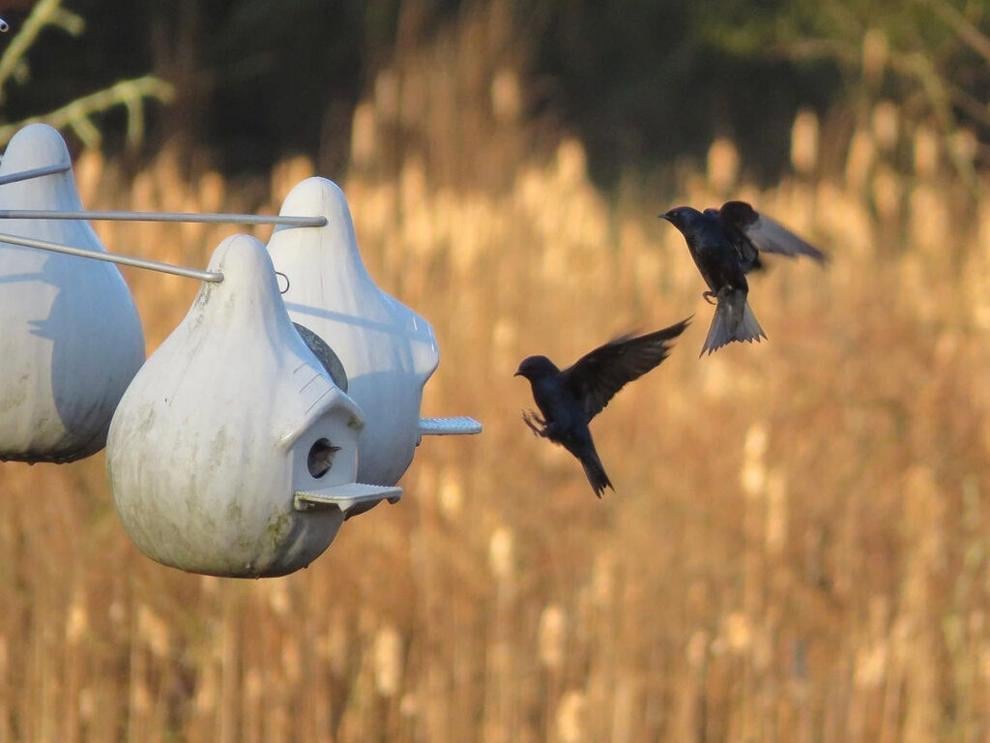 "I see them building the nest and feeding the young, and then you can see them fledging, and we've had really good flocks of bluebirds since we put in those boxes," she noted.
During the fall migration, Winnie said she saw a bird that "has never been recorded in the Rogers Refuge before," a clay-colored sparrow, a species with a "buffy eyebrow, pale mustache, and gray collar," according to its identification guide on the All About Birds website.
"The clay-colored sparrow is a Midwestern species that evidently got a little bit lost when it was trying to migrate, so it got blown east a bit far. It's only the second time I've ever seen one," she added, noting that it was "very exciting" that of all places, the birds "chose the Rogers Refuge to regroup."
She also documented the presence of "at least three Marsh Wrens," who "nest and are very active and vocal in the Abbott Marshlands in Trenton, but they haven't been here in decades" until this autumn. Winnie hopes that the birds, which have been "seen very, very rarely in recent years," will also take the time to settle rather than just migrate or pass through.
"In a period of 15 or 20 years, you could see the results of your labor. If you treat a natural area right, it doesn't take that long for native plants to reemerge and birds to come back. It will happen, and you could watch it — it's not real fast — but you could watch it happen over a reasonable period of years, and that's been the most exciting thing about our involvement in the Refuge," she added.
In addition to the birds and deer, there are other typical mammals such as raccoons and foxes at the Refuge, but plenty of unconventional creatures also make the marsh their home. Winnie points out that there are river otters, beavers, and mink, adding that people tend to be surprised to learn that "there are mink breeding there …right in the middle of Princeton."
She also commented, off the top of her head, that there are at least five species of frogs and more than 30 species of dragonflies and damselflies.
"It's a whole ecosystem. You can see as the habitat improves, that the whole ecosystem improves along with it," she said. "You have to think holistically…everything thrives together."
The Refuge has also had successful public outreach projects such as the Community Science Days. This idea was the work of Harrison Watson, a Princeton University Ph.D. student in the department of ecology and evolutionary biology, who was on the Princeton Environmental Commission, the organization that co-sponsored the events with the Princeton Public Library, before he stepped down to focus on his studies.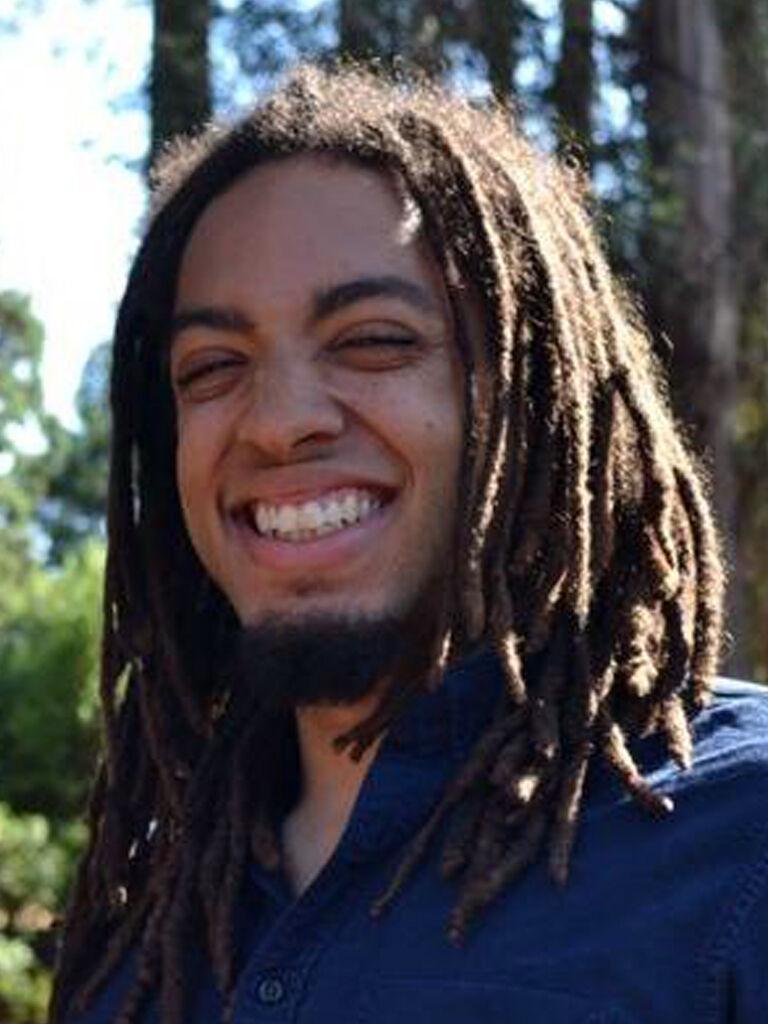 "I'm very dedicated to sustainability efforts at all scales, but I really wanted to get engaged in local environment efforts," he said.
Watson, a native of Jackson, Mississippi, who recently moved from Princeton to Trenton, conceived the project with the goal of beginning to marry a community effort with "data collection efforts that would then serve Prince­ton more broadly."
After reaching out to the FORR, what was intended as a singular event grew into a somewhat seasonal affair, with PEC choosing, as a sign of gratitude for the donation in his name, to incorporate the name of a former commissioner's grandson, Cole Morano, in the endeavor. According to a PEC press release, the first event, held in May of this year, brought together about 40 participants, including Morano and his friends, to the refuge for nature walks conducted by recently appointed chairman David Padulo and Winnie Spar.
Participants, many of them children and parents, came together in what Watson called a "heartwarming experience" outdoors, complete with accounts of the history of the refuge and plenty of tips on how to identify the species they observed.
"The fact that birds are coming back is an incredible thing. It's an astounding achievement, but it would be an achievement that I don't think could really be appreciated without the people there to appreciate those birds and that can commune with nature, to see these birds and hear these animals," Watson said.
"To me, that, I think, is the most special thing about places like Rogers Refuge is that it offers an opportunity for a child, or for somebody who is not quite comfortable with nature, or that doesn't know a lot about natural aspects of their community, to be able to step out on this observation deck that's been built at Rogers Refuge, and overlook 15 years' worth of effort that's manifested as a field of cattails, and look out, see birds, and hear toads."
Following another Community Science Day in August and Watson's departure, FORR is "regrouping" with another PEC member, Zenon Tech-Czarny, to continue the momentum in the spring of 2023. Cindy Taylor, Princeton's open space manager, will also be helping as the first person in her newly established position.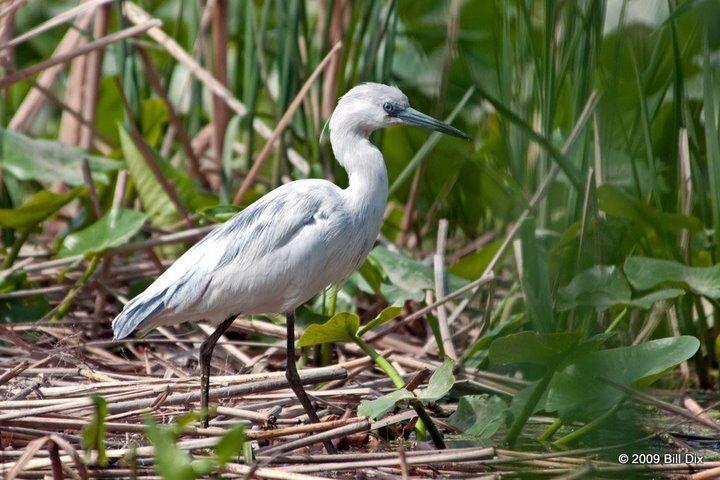 "It's exciting to see new birds come because the habitat has improved," Winnie said, noting that Virginia rails nested there 40 years ago, but they had been away from the area for decades until this past spring and summer.
"Occasionally, they would pass through with migration, but they're very, very secretive," she explained. "They would not nest in invasive species. They didn't evolve to nest in Phragmites. But now we have cattails, and that's just amazing to think that we might have nesting Virginia rails."
Since Winnie heard the calls of the birds back in June, she is hopeful that they have settled in the changed, or reverted, refuge landscape. She added that Claire Wayner, one of the cofounders of the Princeton Birding Society, an entity run by and for the University's student birders, was able to capture a photograph of the elusive creature.
This past May, Wayner and five others, under the bird-based name "The Princeton Tiger Shrikes," competed in the New Jersey Audubon's World Series of Birding 2022, an event where groups of birders document every bird they see in a 24-hour period. The Tiger Shrikes won first place with a whopping 205 species of birds tallied, beating out 86 other contenders, including a team from the Cornell Lab of Ornithology.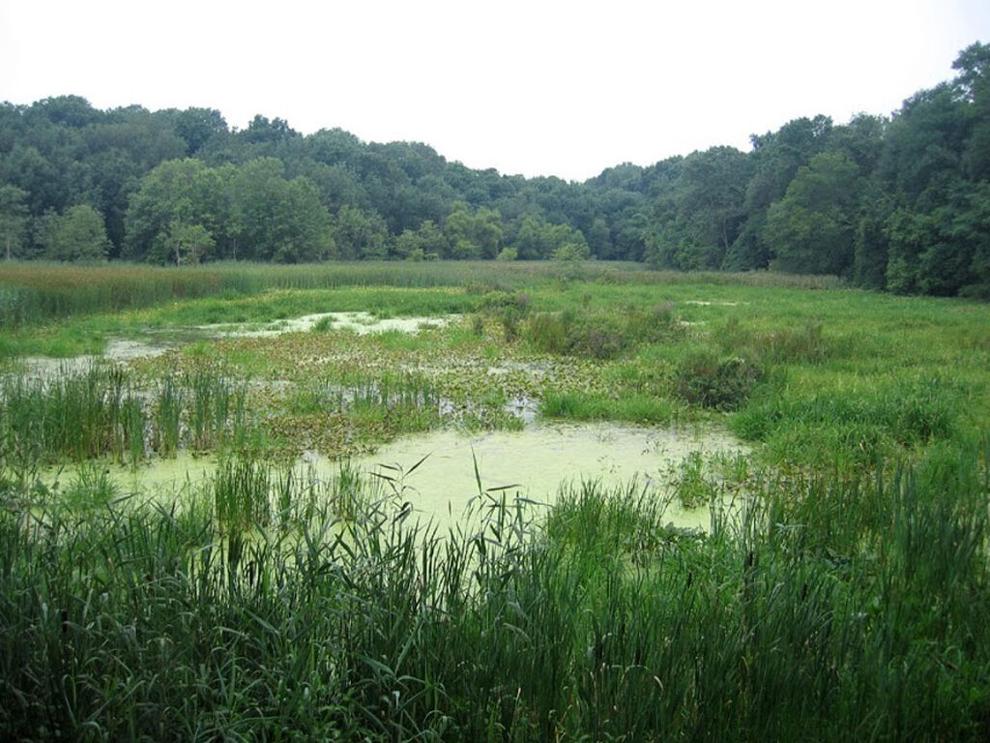 Spar took a break from teaching full-time to raise her two sons, Adam and Alex, but has always maintained a love of writing. In addition to scholarly journals, she was the managing editor of U.S. 1 Worksheets, a publication from the U.S. 1 Poets' Cooperative — now known as the Delaware Valley Poets/U.S. 1 Poets Cooperative following a merger — for five years.
Spar said that much of her "ecopoetry" "is inspired by and set in the Rogers Refuge," with nature being a frequent subject in her published chapbooks such as "Frost Flowers" from Finishing Line Press in 2019.
"My two passions are poetry and birds, and they come together in the Rogers' Refuge," Winnie explained. During the pandemic, she visited "virtually every day," joining Joe Melton, the current vice chair of FORR, with an "irregular, ragtag bunch" who found "salvation" in the Refuge.
"It saved a lot of us through the pandemic. It was our only social event, our fresh air, and our exercise," she said, adding that even when the Institute Woods closed, the Rogers Refuge remained open for use.
When FORR's founding chair, Fred Spar, passed in 2018, he was memorialized in a trail and stone at the Rogers Refuge, with member Lee Varian stepping up into the role next. David Padulo, a Somerset County native and a Princeton resident for more than 20 years, took Lee's place in August with, admittedly, "big Fred Spar shoes to fill," he said in a quote.
"I was looking for a new opportunity to get involved with something I felt passionate about, feed my soul, and find a break from the financial markets and my day job," Padulo explained, noting that while birding had always been a family affair, he concentrated on his career for much of his life.
"However, over the last 10 years I've rediscovered the joy and wonder of the natural world, in particular the birds within it," he said, then reaching out to other FORR members such as Winnie, Joe, Lee — who is now treasurer — and Melinda Varian.
FORR's prerogative will always be to preserve and protect the rare species of the marshland. But, since coming on, Padulo has "developed a mission statement for the group with input from the existing members so that we would have a common goal and purpose to guide both me and future generations."
In the spirit of her longtime partner, Winnie is active as a board member for the Washington Crossing Audubon Society. She also works with the Watershed Institute, teaching a course on "The Literary Language of Nature" once a year for their adult education program, but acknowledging that "the Rogers Refuge is closest to our hearts, and that's where it all started."
Together, the Spars participated in the Audubon Society's annual Christmas Bird Count, which started in Central Park on Christmas Day of 1900 as the evolution of a holiday hunting tradition that ornithologist Frank M. Chapman wished to change, according to the history of the event on the Audubon Society website.
Now having grown to what Winnie calls an "unbelievable database," the 123rd Christmas Bird Count took place this past December, with her joining other FORR members.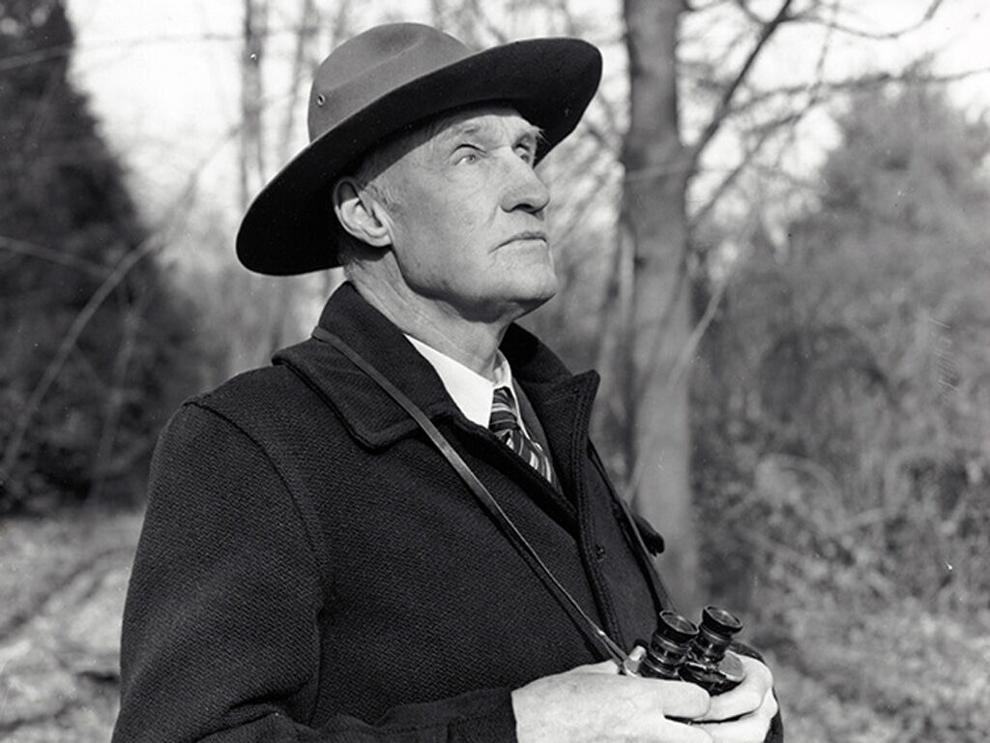 Rogers was born in Philadelphia in 1888, attended the first count at just 12 years old, and joined Princeton's as a teenager when it began five years later. He compiled Princeton's numbers for decades and only missed a single count in 1969 due to a heart attack.
Rogers graduated from Princeton University in 1909 with a bachelor of letters in modern languages, a designation that is no longer offered. He worked on both Wall Street and at the Museum of Natural History before returning to his former institution as a professor of ornithology. As the curator of the university's collection of bird skins, Rogers traveled around the world to places like Mexico and Panama, "visiting all continents except for Antarctica," according to Rogers' obituary on the refuge website.
Rogers was president of the New Jersey Audubon Society for five years, which later rewarded him for his collection of specimens "said to represent every family of birds in the world except the Australian scrub bird," per his New York Times obituary.
Given Rogers' affiliations and presence on the faculty, as well as the other notable figures in the refuge's history, Winnie said that she leads guided bird walks for Princeton University Reunions. Last spring's tour drew 66 attendees.
Rogers, who died in 1977, was succeeded curatorily by Elizabeth "Betty" Horn, who is now research support for the University's Rogers Bird Room. In April 2021, the digital imaging studio at Princeton University Library, in collaboration with the department of ecology and evolutionary biology, digitized "over 10,000 pages" of Rogers' handwritten, "personal journals" for "The Charles Rogers Bird Journals Digitization Project."
The online exhibit, "Capturing Feathers: A Digital Collection of Bird Imagery" is a resource for Rogers' records, lists, thoughts and more. Winnie Spar noted that using this past context to measure biodiversity will be beneficial in preventing more birds from becoming extinct.
According to a 2019 study from The Cornell Lab of Ornithology, scientists estimate that since 1970, "the North American bird population is down by 2.9 billion breeding adults, with devastating losses among birds in every biome," especially for common birds like sparrows and finches, which account for 90 percent of that number.
Likewise, just as the Phragmites did, Winnie said that the emerald ash borer "is taking a huge toll on the refuge," causing the ash trees to deteriorate and create gaps in the canopy.
"When you're involved in stewardship of a natural area, the work is never complete," Winnie added. "That's what we have to do; we have to manage these things. The Phragmites were disastrous 15 or 20 years ago and we have reversed that, so we have to realize that new invasions will come…stewardship never ends. We're not at the end, ever. You just pass the torch to the next generation of Friends of the Rogers Refuge to continue to do stewardship."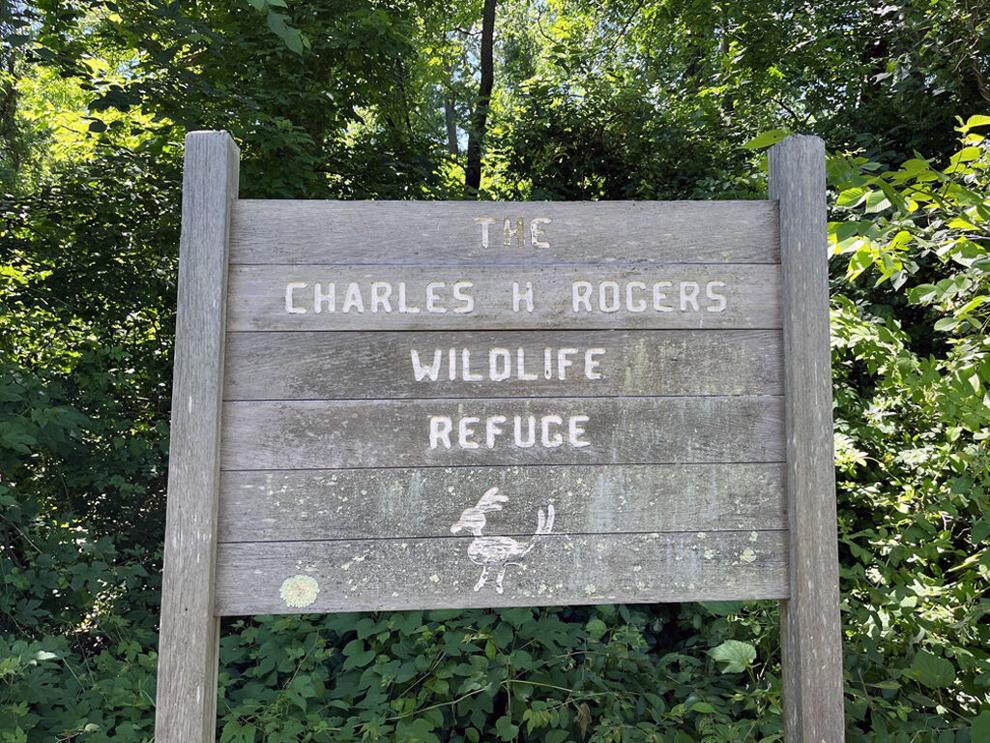 In 2014, Winnie shared how members of FORR noticed the Southerlands' willow trees, which the couple had planted back in the 1960s, had started to die off. However, eight years after the group replanted 12 new ones, which were initially "just little sticks with no roots, no leaves," all but one is still standing tall along the marsh's edge.
Other projects are in place to stop the open water from silting, and Spar has also been working on a breeding bird survey for the refuge since 2020, finding "over 70 species that nest in the refuge and adjacent woods."
Spar's advice? If it's birds you want to see, bring those binoculars, because the positive changes are visible in both the terrain and types of wildlife at the Charles H. Rogers Refuge.
"You go out there, and if you're a serious birder, you never know what you might find, and I really think that a lot of these new things that we're finding are coming because we have improved the habitat so much," she said. "I think it's important for people to know that it's there, and then I think the biggest message I want to send is that you can make a difference. You can do it," Spar finished. "If you are good stewards of our natural resources, you could make a difference, and you could see that difference, and it's very exciting."
---
For more information, see the Charles H. Rogers Refuge website at www.rogersrefuge.org.