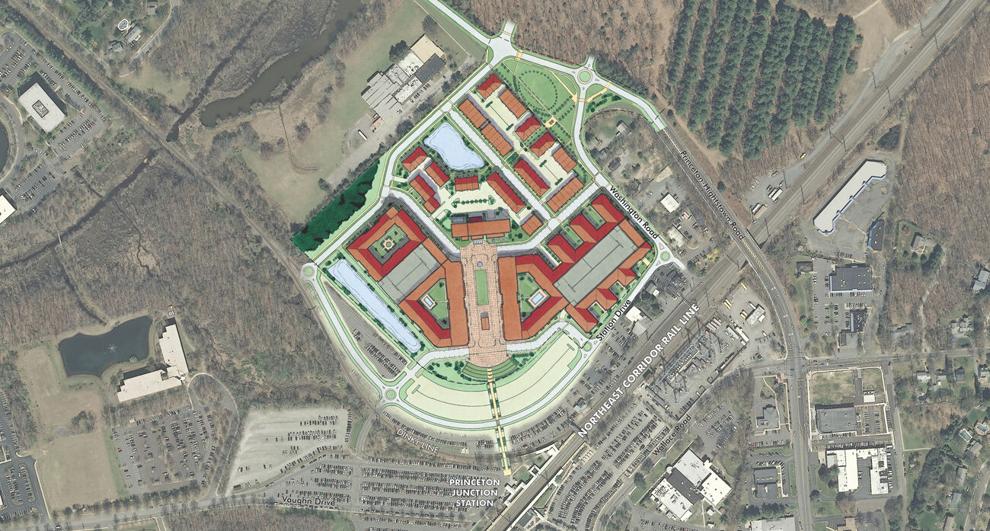 Developer AvalonBay has released detailed plans for the transit village it plans to build on Washington Road just off Route 1 next to the Princeton Junction train station. The $300 million development, first approved in 2011, will include 800 residential units, a 120-room hotel, and 37,000 square feet of retail space on a 24-acre site.
The property is currently owned by Lubert-Adler Real Estate Funds. Avalon Bay expects to buy the property, find other builders to participate in the project, and submit site plan approval by the end of the year.
Of the housing units on the site, 132 will be "affordable," which helps the town fulfill its legal affordable housing obligations.