Mercer Street Friends Founder Dies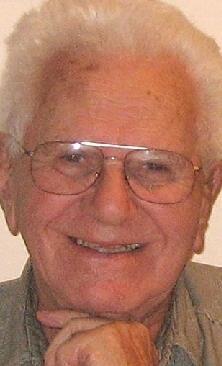 The day after announcing its appointment of a new CEO, Mercer Street Friends announced the death of its founder, Robert Morris Applebaum, on January 29 at the age of 98.
His obituary described him as a successful businessman and a socially engaged citizen with an unconventional streak. He was born November 29, 1921, in Trenton. His father was a chemist and an entrepreneur, while his mother was a homemaker. His experience as a Jewish child in a Gentile neighborhood sensitized him to broader issues of difference and prejudice.
He studied at Bucknell University and then served in World War II in the infantry, earning a Bronze Star. Afterward he returned to Bucknell, where he met his future wife, Elizabeth, a fellow chemistry major. They graduated in 1948 and married in September, 1949. A few years later they joined the Religious Society of Friends (Quakers) together. They remained active Friends and peace advocates for the rest of their lives.
Appelbaum spent most of his career in the family business, the International Products Corporation, which manufactured chemical and household projects. He took over as president after his father's retirement in the mid-1950s. His most notable introduction was Micro, a detergent for laboratory and industrial applications. In 1981 he retired and sold the company, which is still operating today in Burlington.
He was a founder and longtime board member of Mercer Street Friends Center (now Mercer Street Friends), which rebuilt an old Friends meeting house as an urban social services center. He also served many other community organizations over the years, including being a member of the Hopewell Township school board from 1962 through 1965.
With his wife, he collected bargain-priced Victorian antiques. He regularly completed crossword puzzles in ink. And he particularly loved setting off fireworks on the Fourth of July. In all his activities, he was known for his irreverent sense of humor and for a contrarian streak.
Deaths
James Goodman, 83, on January 28. He spent much of his career at RCA Laboratories in Somerville and Princeton, where he served as director of information systems planning and computer services. He concluded his work years at American Cyanamid, now Pfizer.
Winston M. Ditmars, 87, on January 29. Along with his father, he helped establish Trenton Engineering Company, a professional firm that specializes in civil engineering and land surveying.
Clarence 'Bones' Gilbert Jr., 87, on July 28. He spent seven years in accounting at Trenton Pottery and 45 years at Educational Testing Services in systems, in optical scanning and management. He was acknowledged worldwide as an expert on optical scanning technology and equipment along with its processing.
Colonel Donald W. Kale, 85, on January 21. He was part of the team that established the Lawrenceville annex of the Militia Museum of New Jersey and became curator emeritus.
John K. Laciskey, 74, on January 26. He was the owner and operator of "Hairstyles by John" hair salon on Division Street in the Chambersburg section of Trenton, for more than 35 years and taught hairdressing at the Wilfred Academy of Hair Design and Beauty Culture in Trenton. He was also a tax assessor for the city of Trenton.