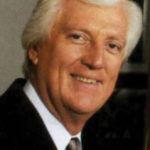 John K. "Jack" Rafferty, 82, on February 17. In 1975 Rafferty became Hamilton's first full-time mayor, a title he held for 24 years. Prior to his time as mayor, he served six years on the Hamilton Township Committee (now council). He also served one term in the New Jersey General Assembly.
Under his stewardship, Hamilton Township welcomed Hamilton Hospital (now RWJ Hamilton), the Hamilton Train Station, and the development of Veterans Park.
After retiring from his position as mayor, Rafferty served as the executive director of the Hamilton Partnership and remained active in the New Jersey Republican Party, where he served on the New Jersey Republican State Committee.
Giuseppe Amendola, 91, on February 20. He worked for Star Porcelain in Trenton for 16 years and also with the state Department of Defense for nine years.
Richard Cochran Green on February 15. He was a firefighter with the Trenton Fire Department for 26 years and also worked for the Slatoff Auction Company in Trenton.
Stanley E. Sostak, 74, on February 14. He worked for General Motors in Ewing as an assembly line production worker for 34 years.
Albert Mennello, 85, on February 11. He was a former vice president of Princeton Bank, which later became Chemical Bank of New Jersey. He also served with community organizations including Dorothea's House and the Princeton-area chapters of the United Way and American Red Cross.