"There's nothing better than building a beautiful landscape that manages stormwater runoff," says Rutgers University professor Christopher Obropta. Towns, institutions, and home owners throughout the U.S. 1 circulation area can be found agreeing, with the result that rain gardens are being planned or created as these words are written.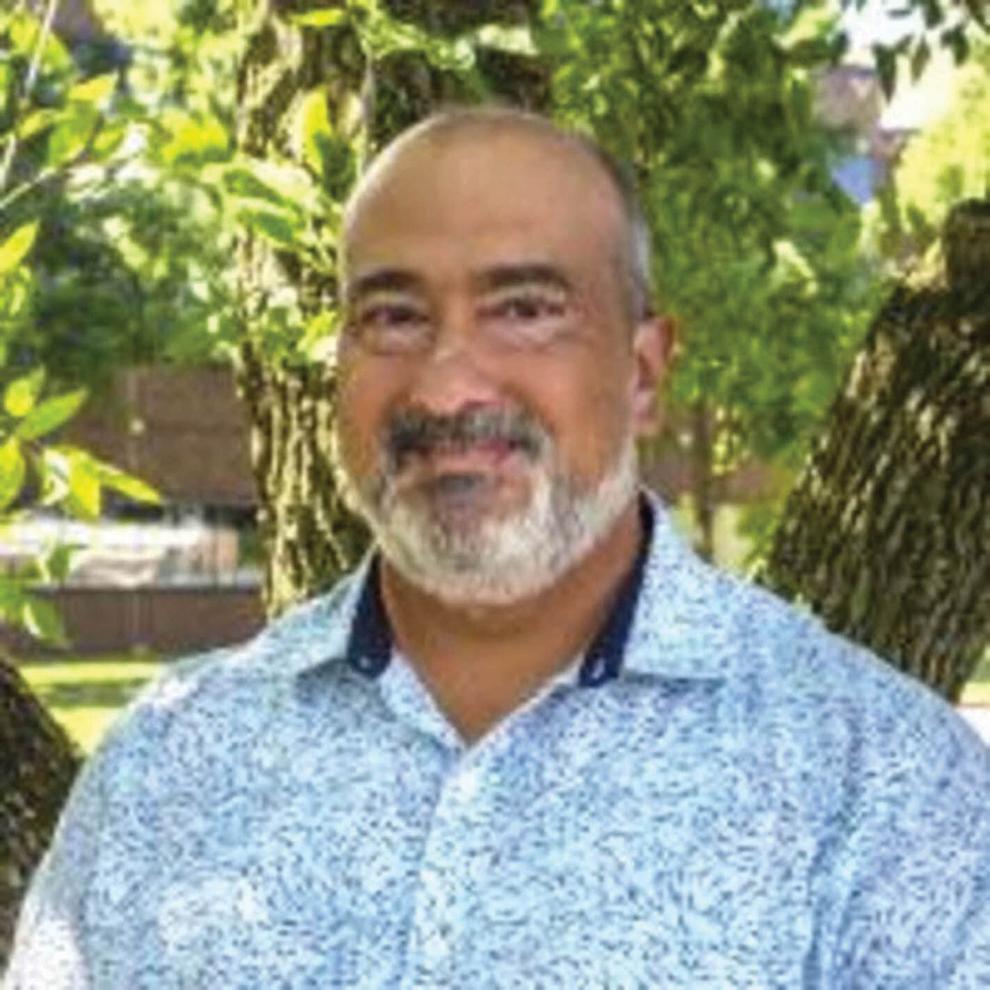 While some of this activity is spurred on by the damaging effects of climate change — think this summer's deadly Ida tropical storm — it is primarily due to New Jersey state regulations that went into effect this past March. In layperson terms, these legal requirements meant that every municipality had to both review and update its stormwater management programs and that all developers were now required to provide green infrastructure components on new properties.
Planting trees, restoring wetlands, constructing green roofs, and installing permeable pavements are among the rather broad category of green infrastructure components. Rain gardens, however, are not only among the least expensive but also the most attractive such component. As such, they are probably on the agenda of every town in our area.
For some bureaucratic reason or legalist incomprehension, rain gardens are listed as bioretention activities in New Jersey regulations and federal documents. For the record, "bioretention" is not even recognized by the Word computer program nor is it accepted by the Scrabble board game. The U.S. Environmental Protection Agency does admit that bioretention is another word for rain garden.
So, in plain English, what are rain gardens? To begin, they are a relatively new idea having first come into being in 1990. A Maryland landscape designer, conscious of the pollution and soil damage of stormwater runoff, came up with the concept of using an attractive, below-ground-level planting as a pollution filter and soil enhancer. As opposed to rain barrels and cisterns, which have harvested and stored water for centuries, rain gardens are both more active and more attractive in protecting the environment.
According to Obropta, the first two inches of rain falling off roofs, streaming through parking lots, and tumbling down slopes are the deadliest as far as carrying off pollution and top soil into waterways and sewer systems. Rain gardens, he notes, will not halt the extreme flooding associated with hurricanes and tropical storms, but they perform a valuable function as they capture, infiltrate, cleanse, and detain rainfall close to where it falls. They are a key part of any stormwater management program.
Municipalities have been hustling to meet New Jersey's required updating of regulations. Princeton has been cited as being among the few political entities in the state that have gone above and beyond the new stormwater control ordinances. It has done so by using language such as the following in one of its ordinances: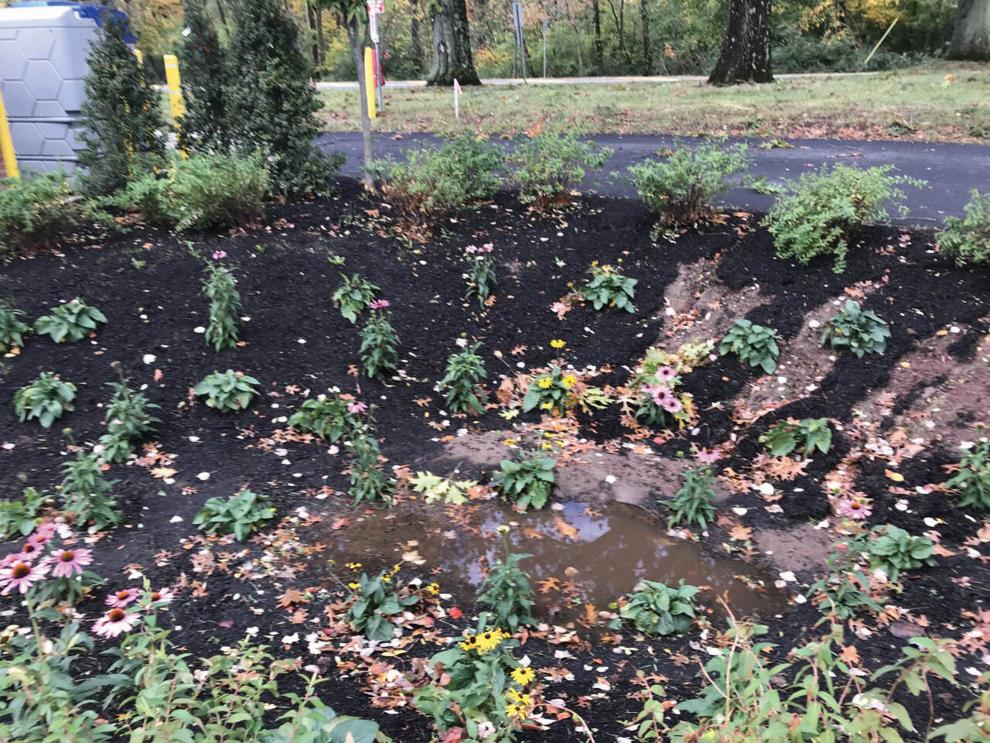 "For each square foot of new impervious surface, 2 gallons of stormwater shall be managed on site using green infrastructure practices." And that's why a rain garden has been installed at the rear of the Princeton First Aid and Rescue Squad on Mt. Lucas Road and why there will be at least two rain gardens among the green infrastructures around Princeton University's newly constructed Art Museum when it opens three years from now.
For several towns, however, chief among them Hamilton, shaping stormwater management regulations and creating rain gardens has been an ongoing project for the past 10 years. Hamilton, in other words, has been there, done that. "The town is really trying to do it right," says Obropta.
Hamilton is in many ways a role model for New Jersey municipalities in our area with regard to stormwater management. After a particularly damaging report on flooding and erosion within its boundaries in 2011, the municipality signed an agreement with Rutgers New Jersey Water Resources Research Institute (NJWRRI). Obropta, a man of many Rutgers titles, is director of this institute (he's also an extension specialist and a professor).
In working with NJWRRI, Hamilton was able to get professional guidance on identifying the most appropriate sites for rain gardens, help on applying for grants in this area, and on having Rutgers engineering and landscape architecture students work on the design and implementation. "It's not only a great hands-on experience for these students," Obropta says, "but also a great benefit for the town."
All three Hamilton high schools — Nottingham, Steinert, and West-Watson — now have demonstration rain gardens. Interested parties can always stop by to take a look during summer breaks when the gardens are most attractive.
Hamilton leaders have long recognized that more than demonstration gardens are needed and that the entire community should be involved. Last April, in backing up this belief, the town worked with the Rutgers Water Resources Program (of which NJWRRI is a part) to host an educational rain garden webinar for all residents and in May a design session. This collaboration featured a $450 rebate for homeowners installing these gardens. Obropta reports that more such sessions, available to those throughout our area who contact the Water Resources Program, are being considered for the coming year.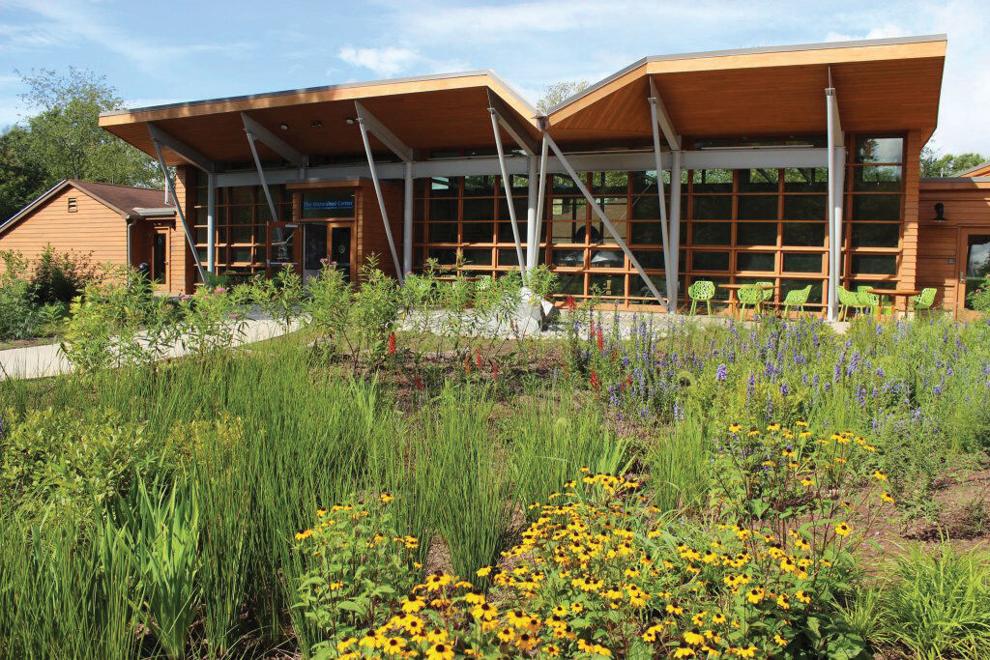 Obropta also cites the great programs offered by The Watershed Institute. While this Pennington-based nonprofit has its origins as central New Jersey's first environmental group, it now offers its educational programs and services throughout the state. Overall, however, its programs retain a more regional focus than those offered by the Rutgers Water Resources Program.
The Watershed Institute is currently in the midst of implementing a huge stormwater management program in Hopewell. A colorful ribbon of plantings is being created to capture and soak up excessive stormwater runoff to keep it from polluting Beden Brook. To date, five rain gardens have been installed, and passersby can view several of them along Broad Street in downtown Hopewell.
The Watershed Institute also offers policy help and was instrumental in assisting municipalities to create stormwater ordinances to meet the state's new regulations. It is known for the wide variety of its educational and training programs in green infrastructure, including a green infrastructure certification program for landscape architects. With funding support from the New Jersey Department of Environmental Protection, it is collaborating with Rutgers University in working with 16 central New Jersey towns on deploying green infrastructure.
Both Rutgers and The Watershed Institute stress that creating a rain garden involves more than digging a hole and putting some plants in it. There is the requirement for proper siting, the need for careful design and construction, and the emphasis on native plants and plants that can stand in water but which also have deep roots that allow them to survive dry weather.
Without such knowledge, rain gardens can become messy, defeating their whole purpose. To avoid such a defeat, both institutions encourage homeowners, landscapers, and institutions to take their classes on how to create and maintain a rain garden. The goal is to display gardens that are not only functional but also beautiful. After all, there is, as Obropta says, "nothing better."
Rain Garden Resources
The Rutgers Water Resources Program at www.water.rutgers.edu offers an abundance of information and site connections under its Projects and Programs tab. Within this heading, municipal stormwater management, municipal/community training, and a rain garden information center are among the subjects covered.
The Watershed Institute website at www.thewatershed.org provides a broad introduction to its programs. When the Green Infrastructure Expertise page appears, click on it and you will get to its Exploring Green Infrastructure site. Or, you could take a shortcut by typing thewatershed.org/green-infrastructure-2/. Within this area, the Green Infrastructure Map rain gardens section shows pictures and describes the creation of rain gardens in Hopewell, Pennington, Princeton, and Rocky Hill.