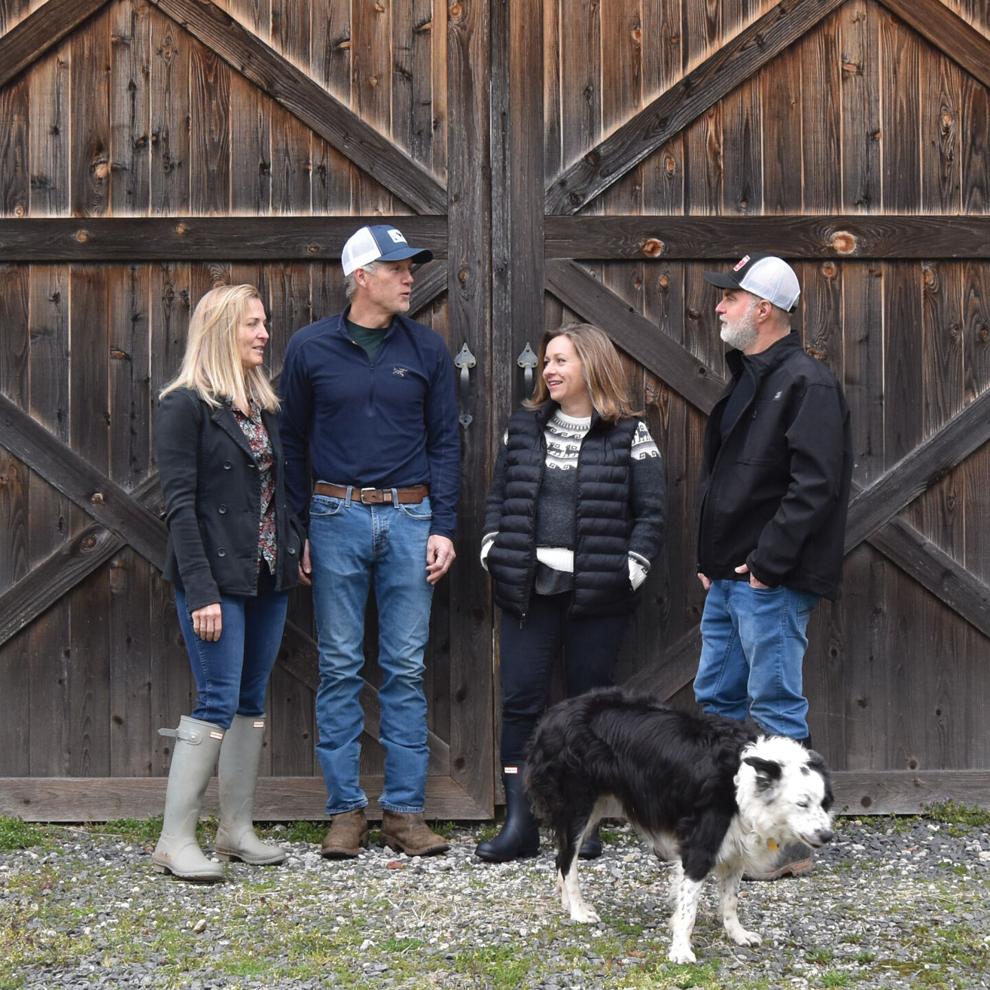 A new partnership is bringing changes to the Hopewell dining landscape. Robin and Jon McConaughy, owners of Double Brook Farm and founders of the Brick Farm Group, have partnered with Otto and Maria Zizak, the owners of Ottoburger.
The Brick Farm Tavern will now be owned and operated by the Zizaks. The Brick Farm Market will be jointly owned, but the Zizaks will be operating the business, allowing the McConaughys to focus on livestock farming operations at Double Brook Farm, which supports both the Tavern and Market.
Otto and Maria Zizak seek to build on the success of Brick Farm Tavern and Brick Farm Market with a renewed approach to let the ingredient-driven menus shine. The Tavern, established in late 2015, and the Market, opened in 2013, source meat from the McConaughys' Double Brook Farm in Hopewell Valley as well as fruits, vegetables, grains, flours, dairy, and edibles from local farming partners.
The Zizaks, owners of the Hopewell restaurant Ottoburger, bring more than 20 years of hospitality experience with a focus on "responsibly-sourced, well-crafted comfort food." The couple has opened, run, and operated six restaurants, including Korzo in Park Slope, Brooklyn and Brooklyn Beet Company.
Originally from Slovakia, the Zizaks have a strong connection with the land and a desire to share food that is sourced sustainably as a conduit to building a community. Many ingredients for their current operations come from their own farm in Hopewell.
"Food brings people together, and we need this now more than ever," Otto Zizak said in a statement. "And if you're going to serve food, it needs to be honest and exciting, nourishing the body and spirit. We are truly thrilled to be joining a team that anchors the entire experience on bringing the freshest and most sustainable ingredients to the table every day."
The Zizaks plan to build on the menus of the Tavern and Market while also adding their own signature touches, including Otto's well known dishes from their other restaurants such as terrine fermière and heritage pork belly buckwheat blini.
Maria Zizak, a graduate of the management program at the Institute of Culinary Education in New York City, will oversee the front of the house operations.
Ottoburger, which opened on East Broad Street in late 2020, will be relocated to the Market's café to be a part of lunch and a robust dinner program starting this spring. "Adding Ottoburger to our Market operation, especially for dinner, enables us to capture the casual Hopewell dining market with an offering that can range from take-out or a quick bite in-store, to a gathering of friends or family at one of our community tables," Jon McConaughy said.
Brick Farm Tavern, 130 Hopewell-Rocky Hill Road, Hopewell. Tuesday through Saturday, 5 to 9 p.m.; Friday through Sunday 11:30 a.m. to 2:30 p.m.; Sunday 5 to 8 p.m. 609-333-9200 or www.brickfarmtavern.com.
Brick Farm Market, 65 East Broad Street, Hopewell. Monday through Friday, 8 a.m. to 7 p.m.; Saturday and Sunday, 8 a.m. to 6 p.m. 609-466-6500 or www.brickfarmmarket.com.