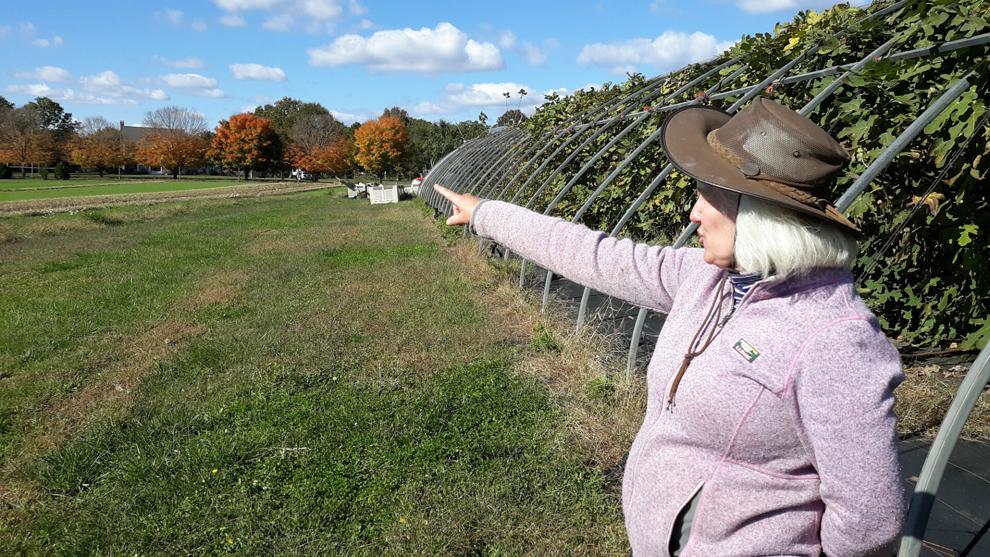 "Last year during COVID when people panicked and started growing, they looked at CSAs for providing food for their families. And we came though," says Sherry Dudas of Honey Brook Organic Farms.
The oldest organic farm in the state, Honey Brook is currently winding up its season and status as NJ's second oldest CSA or Community Supported Agriculture site.
CSAs involve farms selling public shares — a subscription or membership — that entitles shareholders to receive a specific amount of seasonal produce.
The arrangement helps farmers to schedule and see a reliable income. Shareholders get fresh food, are exposed to different products, build relationships with farmers and farms, and, ideally, help consumers become more aware of the challenges farmers face.
New Jersey Farming and CSAs were a hot topic in 2020 and a July 29, 2020, U.S. 1 article provided a rosy report on the program's viability.
However, a chance meeting at a farmer's market with Honey Brook suggested the rose bloom has faded.
Dudas, who also appeared in the above mentioned U.S. 1 article, followed up our chat by forwarding an email listing several dozen recently defunct CSAs and farms.
"The information gathered is based on internet searches and direct knowledge," says Dudas' note along with a link that "reflects farms registered with the New Jersey Department of Agriculture's database for sale or lease. I created this program when I worked for the state's Farmland Preservation Program back in the late 1990s, and this is, by far, the greatest amount of farms up for sale or lease on this database that I've ever seen."
During a recent interview on the 118-acre Chesterfield, Burlington County, farm that Dudas and her husband, Jim Kinsel, own and operate — along with the Elm Ridge and Pennington Rocky Hill Road in Pennington farm they lease — Dudas talked about how the pandemic, ensuing labor issues, climate change, and consumer and farmer attitudes are challenging farming in New Jersey.
And while independent farmers will be the first to tell you that farmers are constantly in a contest between elements, economics, and regulations, Dudas' observations and experiences suggest some that it isn't farming as usual in the Garden State.
"We started a home delivery service and served a thousand more families in 2020 than we did in 2019," says Dudas, painting a picture of the scene when the pandemic hit and people around the state fretted about food. "Workers were not a problem. We were like a beehive and worked every day. We were getting a lot of positive feedback. We were essential workers in the most meaningful sense," she says about a sudden realization in the public that a 30-year-old state project could be a literal lifesaver.
But that was then. Dudas says after people got vaccinated, they decided they didn't want to cook at home that much or found other options, such as Amazon's FreshDirect and Misfits Market, and dropped their CSA membership.
"So that thousand we had gained in 2020, we lost in 2021," says Dudas, adding that the farm planted to supply members or patrons only to find that they decided to go elsewhere and ended up with wasted food and less revenue.
While Dudas' planning factored in a CSA formula that anticipates only a 48 percent retention rate, she says other types of family and independent farms saw an unexpected change after planning for the growth they had seen.
For example, she says wholesale vegetable growers in southern New Jersey "had a great year in 2020. They were supplying a lot of supermarkets in 2020. So they planted that way in 2021, but it didn't work." She says some farmers are now reevaluating their practices and have given up some seasonal crops.
While Honey Brook and other farms donated the food to food banks and programs and could received tax deductions, the reduction in income was worsened by the increase in labor costs.
"The people who were willing to work (during the second phase of the pandemic) wanted a lot more money to work on an organic farm, so we had to pay the wages they were looking for," she says sitting in one of the farm's greenhouses.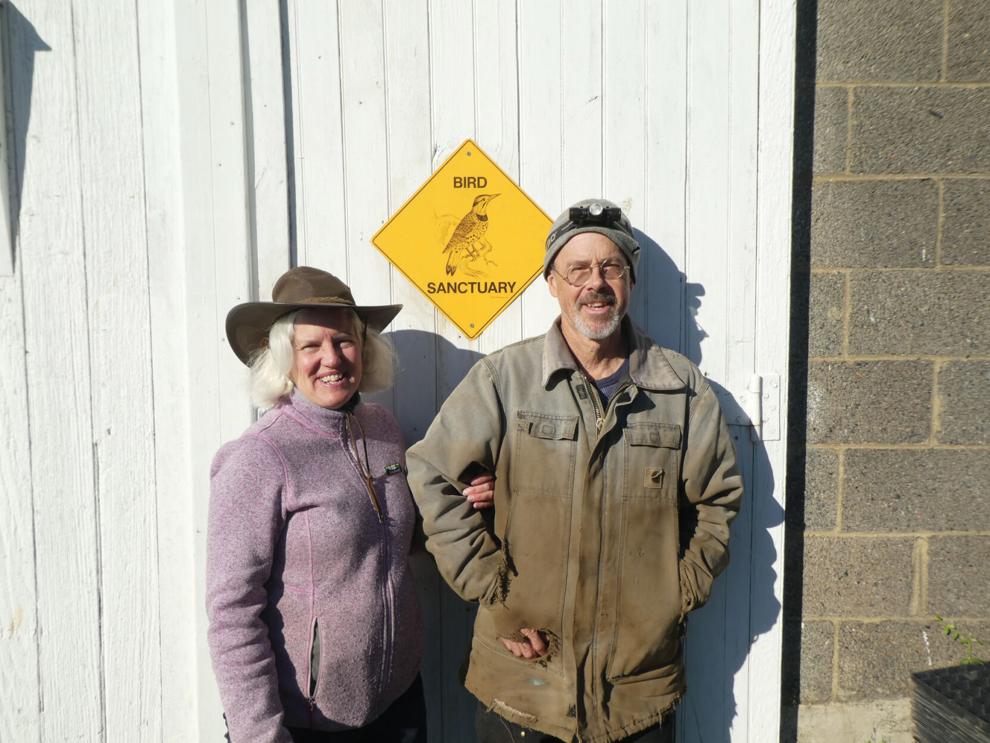 However, other farmers are having problems finding people who will work and a disruption of seasonal workers. "In certain sections, migrant workers were hit with COVID. That's most true with blueberry growers."
Also affecting revenues is climate change. "The big change is that we are having wetter springs and dryer falls," Dudas says. "Wet springs are devastating, and we can't replant. The money is in the early harvest."
And while climate change is affecting all farmers, organic farmers have an additional obstacle. "We can't use the chemicals that other farmers can use. I don't have the same arsenal that others can use to kill fungus and insects. And abundant rain will affect the appearance of vegetables" and cause problems with the consumers and CSA members.
"Mega stores have changed consumers' expectations of how organic food will look, and we can't hold that standard. And some customers hold us to that standard," she says referencing complaints regarding natural blemishes and perhaps an insect.
While Dudas bluntly says CSA and general farmers "are disconnected to how climate change is affecting farming," other comments indicated a disconnect between the consumer expectations and farming realities. For example, she says, "I just got an email from a farm member upset that our pumpkins were not as plentiful as last year. That is because Hurricane Ida hit and the clay soil didn't drain well. The customer was really disappointed in the pumpkin season and didn't want to renew."
Although membership involves a certain amount of uncertainty, some participants do not like the unpredictability or what the CSA farmer is able to produce.
"The consumer now wants convenience. They want to know what they're getting and want to have recipes ready," she says. That, in turn, can increase operation costs.
In addition to having to go to the farm to pick up the produce, another factor that affects the CSA consumer is the uncertainty of what will grow during the season. Sometimes there is too much yield of an unusual crop, and sometimes it's too little of a favorite.
That uncertainty in part has short-circuited what Dudas says was part of the CSA's original allure. "Everyone shared a sense of excitement and surprise. They trusted the farmer and got a good value. People have given up a sense of surprise." And with the rise of internet communication, she says lack of face-to-face community has also challenged awareness and understanding.
Dudas says while there will always be farming in New Jersey, those may not be growing crops for humans or for state residents.
Or they may not be farm families. Dudas mentions nonprofits and tenant farming and points to Honey Brook and the northern New Jersey Dogwood Farms, which have left farms they formerly rented that are located on farmland owned by nonprofits.
"My understanding is both of the farms no longer support farm families," she continues. "In other words, the nonprofits are managing their land without farmers. In our case, we ceased renting from the Watershed Institute in 2020; Jon Knox of Dogwood Farms ceased renting from Duke Farms (the former estate of Doris Duke in Hillsborough) in 2019, discontinued his CSA and moved his farm operation to land owned by private landowners."
Walking between the farm's workshops and greenhouses, Dudas says, "Sometimes farmers are taken for granted in New Jersey" and that "now seems the time to cultivate some new thinking and awareness."
"When farmers were financially distressed in the late 1970s and early '80s, former (state) Secretary of Agriculture Art Brown created the Farmland Preservation Program and the Jersey Fresh program.
"I don't think that Jersey Fresh is addressing the needs of younger customers who are buying vegetables differently. Most vegetable farms are owned by baby boomers and don't know how to sell things to Generation X and Millennials."
As an example, she points to her own CSA website and says, "The biggest criticism is that it's too wordy. But I want to be clear of what risks there are and what we're offering.
"People want bullet points and want tweets. And a lot of retailers want to establish trust with a population that likes bite-sized pieces of information. How do you do that?"
Dudas says the above mentioned indicates a need for some serious problem solving that involves the New Jersey State Agriculture Department and the Northeast Organic Farmers Association.
"There needs to be an agriculture summit. I think you can only work on a problem after you recognize that you have a problem. You need to take steps to improve your situation."
Dudas says one of the ways that she and her husband are improving their situation is to make a change and step away from their pioneering CSA component and concentrate on selling basic fruits and vegetables, growing figs and persimmons for a specific market, and opening a Pick-Your-Own farm.
"It is a culmination of carefully reviewing our profits and loss statement, and the farm has not been profitable over the past four years," she says.
And as other farmers are going over their profits and losses for the year, it begs the question, "Who knows what they'll harvest and just what is taking root?"
Honey Brook Organic Farm, Elm Ridge and Pennington Rocky Hill Road, Pennington, and 258 Crosswicks-Ellisdale Road, Chesterfield. 609-737-8899 or www.honeybrookorganicfarm.com.
NJ Farming on Film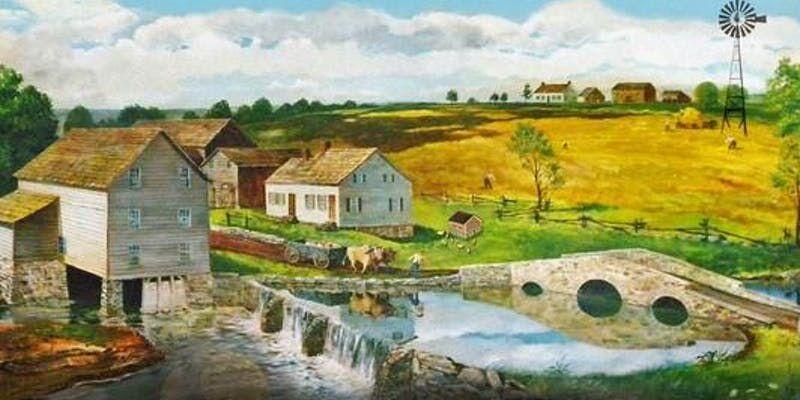 The Hopewell Theater's Art of Living Well presents "Farming in Central Jersey: Past & Present" on Tuesday, November 23.
Billed as an "Evening of Film and Discussion," it features a screening of the film, "Farming in the Millstone Valley: Past & Present," a 35-minute video documentary made by the Millstone Valley Preservation Coalition of Rocky Hill, in association with the Van Harlingen Historical Society of Montgomery, that examines the region's farming from the arrival of 18th century Dutch farmers to today's business practices.
Produced by Flickering Duck Productions in association with Visionary Video & Filmworks Studios, its filmmakers are Fred Frintrup of Milltown, New Jersey, and Peter Frintrup of Los Angeles.
Following the screening, Brad Fay, the 2019 film's writer and president of the Millstone Valley National Scenic Byway, will lead a discussion on the future of regional farming with panelists Jon McConaughy of DoubleBrook Farm and Brick Farm Market & Tavern in Hopewell; Pam Mount of Terhune Orchards in Lawrence; Ed Huling of Soil Carbon Partners, Saint Michaels Preserve in Hopewell; and Debbie Norz or Norz-Hill Farm in Hillsborough.
Farming in Central Jersey: Past & Present, Hopewell Theater, 5 South Greenwood Avenue, Hopewell. Tuesday, November 23, 7 p.m. $20. 609-466-1964 or www.hopewelltheater.com.